Review
Tt eSPORTS Shock Gaming Headset Review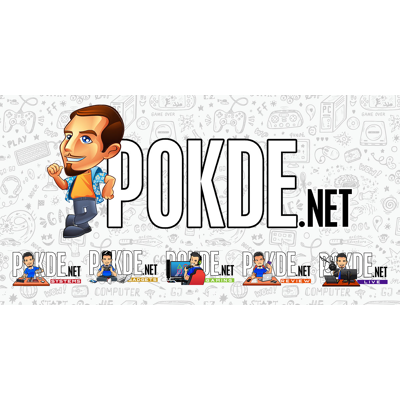 Positives
Pros:
Shock:
Foldable design
come with carrying pouch
breathable cloth earpad
7 color theme to choose
good bass
Shock One:
Foldable design
come with carrying pouch
extra breathable cloth earpad
Braided cable
Negatives
Cons:
Shock:
cable not braided
sound muffled not crystal clear
Build quality a bit filmsy
Shock One:
software sound manager not very friendly
Greeting , i got a few new Gaming Headset from Tt eSPORTS which is Tt eSPORTS Shock , Tt eSPORTS Shock Battle Edition and Tt eSPORTS Shock One , i will do unboxing for you guys first and later on i will explain to you how it sound . all of these headset already been tested torture and burn-in more than 2 week .
UNBOXING Tt eSPORTS Shock and Shock Battle Edition
Left side Shock Batlle Edition and Right side Shock Black .
As you can see in the picture above both of them are identical in specifications , the only different is Battle edition camo in dark army green .
Everything is the same on the back .
Shock Battle Edition .
Foldable side by side Shock Battle Edition and Shock Black , i really like the headband glossy finish it give a premium feel to these headset .
Both headset are identical design except the camo , and the earpad is using breathable cloth pad which is a great for long term use .
Both of Shock and Battle Edition come with carrying cloth bag to protect the headset when you are on mobile .
UNBOXING Tt eSPORTS Shock One
Shock One USB 5.1 Virtual surround sound headset .
Flip Cover box with window that you can see the headset .
Inline control DAC for Shock One .
shock one also come with a carrying bag and extra earpad , by default it use the synthetic leather but i already change its to cloth earpad .
TESTING PHASE

Before i start if you guys want more information about these headset please check out the link below
Tt eSPORTS SHOCK (battle edition)
All three headset already have been burn-in more than 12hour at mid level volume using Jlab Audio Burn-in and using onboard Realtek ALC889
Shock and Shock Battle Edition
These two are exactly the same to me except the camo , there is 7 different theme you can choose for these headset . How it sound? was it good? does it really have a good enhanced bass? ,
Music – if you look at the box , it say "premium sound an engaged battle victory" and "Bass Enhancement" , both of them does deliver a decent sound quality but lack of clarity because its bass to strong , for "Bass Enhancement" well this is true Tt eSPORTS Shock gaming headset it does give a good deep strong bass but there is a trade in clarity of higher frequency . Overall for music if you  a basshead i thnk Shock headset are pretty much good for you .
Games (Battlefield 4) – Shock deliver a decent sound quality for gaming but when it come to EXPLOSION! thumb up for this headset :-) the bass enhancement really does give a good explosion sound , other then explosion sound everything else sound a bit bassy and muffle , imagine your head was covered in a medium size box then try speaking .
Movies – for movies Shock gaming headset did not sound very well because actor voice sound very muffle , its like a thick scarf covering their mouth , but for movies that is more to action/explosion its a yes! for movies that have loooooong conversation totally a no!
Shock One
Shock One is a USB 5.1 virtual surround headset using DTS surround sound technology . The design is pretty much same with normal Shock but the cable is braided and the build quality more sturdy .
Music – being a USB headset and virtual 5.1 surround sound i did not expect anything good from this , but Shock One it does shock me a little bit :-) it give a nice warmth sound quality and the clarity is good to . but the downside is the bass feel flat .
Games (Battlefield 4) – for games i sound pretty much the same with the normal Shock but without the bass enhancement enemy footstep sound muffed .
Movies – in movies Shock One sound was good and enjoyable pretty much decent quality :-) .