Celcom offers big value to help you work from home — Free Microsoft Office 365 too!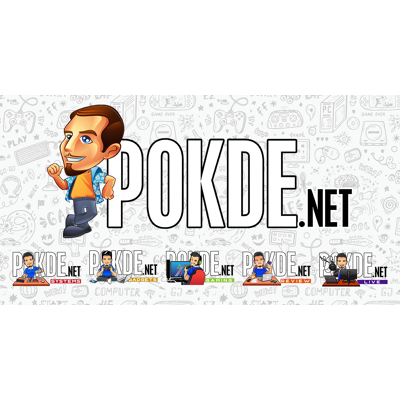 Find out more about Celcom's RMO Promos
"Important Announcement: Celcom encourages all Malaysians to stay at home and practice social distancing during the Restricted Movement Order."
During the Restricted Movement Order (RMO) happening in Malaysia due to the COVID-19 pandemic, many of us will be working from home. It is now more important than ever to stay connected, not only for work and staying in touch with your friends and family, but also to stay updated on the latest developments on the COVID-19 situation in Malaysia. Celcom will be making it easier for you to do all that with the following services.
Unlimited calls and access to MCO Center, CPRC and virtual health advisors
Celcom customers will also get unlimited access to the Ministry of Health (MCO) hotlines and website, as well as the Crisis Preparedness Response Center (CPRC) hotline. Get the latest updates about the COVID-19 pandemic from the MOH website directly to avoid yourself from being influenced by fake news floating around the Internet. The following are the websites and hotlines that are included in the unlimited calls and access:
MCO Website: www.moh.gov.my
Virtual health advisors:
CPRC Hotline: 03-88810200, 03-88810600, 03-88810700
MOH Branches:

Perlis: 04-9760712
Kedah: 04-7741174
Pulau Pinang: 04-2629902
Perak: 05-2433962
Selangor: 03-51237366, 03-51237367
WP Kuala Lumpur & Putrajaya: 03-26983757, 03-22687301
Negeri Sembilan: 06-7641326
Melaka: 06-2345999, 06-2883019
Johor: 07-238 2217
Pahang: 09-570 7910, 09-570 7914, 09-570 7909
Terengganu: 09-6229775, 09-6353752
Kelantan: 09-747 2089
Sabah: 088-219455, 088-512531, 088-512533
Sarawak: 082-443248
WP Labuan: 087-596160
Free Unlimited WhatsApp
For all Celcom prepaid and postpaid customers, Celcom is now offering free unlimited WhatsApp from 8am to 6pm until 14th April. This includes chat, voice calls and video calls too, to ensure that you can stay in touch with your colleagues for work as well as your friends and family without having to worry about running out of quota.
Unlimited Access to Microsoft Office 365
As a large number of people will be working from home, Celcom is also offering free unlimited access to Microsoft Office 365 from 8am to 6pm everyday for all Celcom customers until 14th April. This should lighten the burden of working from home as you will not have to expend your quota to work on Office 365.
2X More Unlimited Internet via Ultra Hour Pass for Celcom Xpax prepaid Users
From today until 14th April, Celcom Xpax prepaid users can enjoy Ultra Hour for twice as long. For just RM2, you will be able to enjoy unlimited Internet for 6 hours instead of the usual 3 hours when you subscribe to the Ultra Hour Pass. This promotion is available exclusively via the Celcom Life app.
Upgraded Celcom MEGA for Postpaid Users
Celcom Postpaid Users will get to enjoy 50% off the MEGA Unlimited Internet Pass. In addition to that, family lines are also 50% off during this period for new subscribers and customers switching to the Celcom MEGA plan, lessening the burden on your finances during this trying period. The 50% off deals are available on the Celcom Online Shop. In addition the Celcom MEGA passes, you can also add on Entertainment Walla bundles to enjoy video streaming, music streaming or gaming without consuming your main quota.
To make sure that you don't have to risk yourself to enjoy all of these add-ons and services, they can all be subscribed from the safety of your home. You can do so via the Celcom website, Celcom Online Shop, or the Celcom Life app available from the Play Store, App Store and also the HUAWEI AppGallery.
Also, do not forget about your 10% cashback via Boost e-wallet during the RMO! Top up your credit or Internet reloads via the Celcom Life app. Simple as that!
Stay safe at home and stay connected during the COVID-19 RMO with Celcom.
Find out more about Celcom's RMO Promos