LIAN LI LANCOOL II MESH comes in PERFORMANCE and RGB variants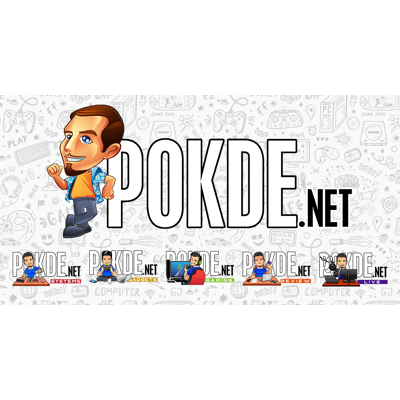 What if we told you, you don't have to sacrifice performance for aesthetics? Well, I guess that's what went through the minds of the designers at LIAN LI when designing the LANCOOL II MESH. Unlike the previous variant which came with a front panel featuring two mesh slits and a peculiar center column that blocked airflow, the LANCOOL II MESH's front panel is entirely made up of…mesh.
The LANCOOL II MESH supports up to three 120mm fans or two 140mm fans in front, with enough room for radiators as well. There's space for up to two 140mm fans at the top along with a 120mm rear exhaust, which makes for a very well balanced airflow system. If you want to maximize airflow, you can mount fans above the PSU chamber too, letting you put a total of 8 fans into the LANCOOL II MESH.
One of the unique design features of the LANCOOL II MESH is its PSU chamber. It comes with a mesh side panel which allows the fans mounted above the PSU to draw in fresh air from the side, instead of competing with the PSU for cool air. This allows you to directly feed the GPU cool air drawn in from the mesh PSU shroud.
If you decide that you need more storage than airflow, LIAN LI provides two mounting plates that you can install 2.5″ drives on. Even then, the plates are well-perforated to not limit airflow into the PSU chamber. The LANCOOL II MESH supports a total of nine 2.5″ drives or six 2.5″ drives and three 3.5″ drives with a modular hard drive cage that can be moved around to accommodate longer PSUs. Needless to say, you will run out of SATA ports long before the LANCOOL II MESH limits your storage options.
On top of that, the LANCOOL II MESH will fit PSUs up to 210mm long, coolers up to 176mm tall and GPUs up to 384mm long. Motherboard support extends all the way to E-ATX, or basically any motherboard that's below 280mm wide.
LIAN LI offers two variants of the LANCOOL II MESH, with the LANCOOL II MESH PERFORMANCE and LANCOOL II MESH RGB being pretty self-explanatory. Both cases offer the same mesh-heavy design, but the PERFORMANCE variant comes equipped with two 140mm PWM fans in the front and one 120mm PWM fan as an exhaust. It also features a fan speed adjustment switch in its front I/O panel, allowing you to tune your fan speed manually, or just let the motherboard control the fans.
Meanwhile the LANCOOL II MESH RGB gets three front-mounted 120mm ARGB fans and lighting controls baked into the front panel. It serves up eight lighting modes and seven color options for personalization even when your motherboard doesn't have ARGB controls.
LIAN LI is offering the LANCOOL II MESH for $89.99 (~RM384) for the LANCOOL II MESH RGB and LANCOOL II MESH PERFORMANCE in black, while the LANCOOL II MESH RGB in white will set you back $94.99 (~RM406).
Pokdepinion: I would probably go with the LANCOOL II RGB since I usually rely on my motherboard for fan controls anyway… But good ARGB fans can get quite costly. Also the RGB controls on some motherboards are downright horrendous to use.