Review
ASUS ZenFone 4 (ZE554KL) review; see more than others can see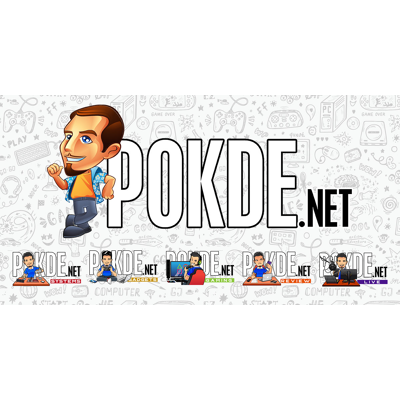 Positives
+ Comprehensive package
+ Sleek glass sandwich design
+ Near-perfect balance of performance and efficiency
+ Great battery life
+ ZenUI 4.0 is much neater than previous iterations, slew of additional features are welcome
+ Camera UI has been improved, more intuitive Pro mode
+ Excellent performance from both rear cameras
+ Wide-angle camera gives a different perspective on things
Negatives
- 10W charger is way too slow for Q4 2017
- Pricing is a little too ambitious
Introduction
Before we talk about the ASUS ZenFone 4 (ZE554KL), let's take a walk through the history of ZenFones.
ZenFone 4, 5, 6 (2014)
ASUS has come a long way with their smartphones. While they have made quite a few attempts at designing smartphones like the unique PadFone series,  it was in 2014 when they launched their first ASUS ZenFone series. The first generation comprised of the ZenFone 4, ZenFone 5 and ZenFone 6. Yes, whoever the genius in charge of naming the smartphones back then in ASUS, they have not thought about the probability that they might want to make more phones. Anyway, they were well-positioned in the entry level with excellent value for money thanks to the nippy (but power hungry) Intel SoCs in them.
ZenFone 2 family (2015)
In 2015 the second generation of ASUS ZenFones arrived. The charge was led by the aptly named ASUS ZenFone 2, and while ASUS made the step up to the mid-range with significant upgrades across the board, they still offered an excellent performance-per-ringgit ratio with their newer Intel Atom SoCs. Battery life was slightly better, but still worse than its contemporaries using Snapdragon's SoC designs. The ZenFone Selfie, ZenFone Laser and ZenFone Max families also started in this generation. I would say the ASUS ZenFone 2 was when ASUS started getting more serious with their ZenFone lineup, even coming up with the really impressive ASUS ZenFone Zoom with 10X optical zoom, a feat that few smartphones manufacturers can match even today.
ZenFone 3 family (2016)
2016 was the year ASUS decided to ditch Intel's powerful but inefficient SoCs and use Qualcomm Snapdragon SoCs in their smartphones. The ASUS ZenFone 3 series arrived with new Snapdragon SoCs inside, vastly improved cameras with laser focusing systems across the board and price tags that were quite a bit higher than those that came before them. The initial trio consisted of the ASUS ZenFone 3, ASUS ZenFone 3 Ultra and ASUS ZenFone 3 Deluxe. These three were then followed up by the ASUS ZenFone 3 Laser, ZenFone 3 Max 5.2″ (ZC520TL) and Max 5.5″ (ZC553KL). The second generation Zoom came in the form of the ZenFone 3 Zoom, but ASUS dropped the optical zoom lens module in favor of a dual camera system. The reality-bending ASUS ZenFone AR was the closing chapter in the ASUS ZenFone 3 story, and it ended on a very high note.
ZenFone 4 (now!)
Enough reminiscing about the past though. We are now in 2017. We have the latest line-up of ASUS ZenFone 4 walking into our labs. Yes, ridiculous naming convention, I know. With dual cameras on nearly all members of the series, ASUS is definitely furthering their vision of packing their smartphones with great cameras. The ASUS ZenFone 4 Max Pro and ASUS ZenFone 4 Selfie Pro came and went, and today I have the ASUS ZenFone 4 (ZE554KL). With a heftier weight and also price tag, can it impress me? Get comfortable, as this is going to be one of our most in-depth reviews to date.
Unboxing
ASUS never disappoints when it comes to their packaging. The black and gold finishing on the box just screams premium. Opening up the box you aren't greeted by the smartphone first, but by ASUS reminding you that We <3 Photo. Hell yeah we do! This decision also means that it lowers the risk of you dropping your brand new smartphone onto the sidewalk just because you unboxed it wrong.
The ASUS ZenFone 4 (ZE554KL) comes with all the trappings you would expect to come with your new smartphone. You even get a case to protect that shining glass back. The charger is pretty disappointing, coming in at only 10W. Newsflash ASUS, people are packing 20W chargers with their smartphones last year, keep up.
Appearance
The front is about as generic as it gets, looking like one of the many Chinese smartphones you can find on the market now. ASUS could have touched it up by adding concentric circle patterns on the vast top and bottom bezels. There is no ASUS emblem here. ASUS also moved the fingerprint sensor to the front. Perhaps ASUS received feedback that a fingerprint sensor on the front is more convenient, but I don't agree with that. In any case, this is a solid state variant which feels more premium and should prove more resilient than the tactile kind found in the last generation devices.
The back still sports a concentric circle motif which focuses on from the ASUS logo, but the pattern isn't nearly as apparent now with the gaps being finer than ever. I thought we had precise measurements for the gaps, ASUS? It still shimmers nicely though. If you want a really pretty back, I would recommend going for the Midnight Black variant though, as the white one here doesn't really look as magnificent. The top left corner is where you will find the dual camera setup flush under the back glass with the RGB sensor and LED flash sharing the same perforation. The LED flash is isolated from the glass back too, to prevent light bleeding into the cameras. The smooth glass back allows the ASUS ZenFone 4 (ZE554KL) to slide around on a flat surface way too easily, so you might want to put on a case just so that it stays put.
You will find the power and volume buttons on the right and the SIM tray on the left. The buttons do not feature the concentric circle pattern anymore, which makes them look and feel cheaper than its predecessors. The band running around the sides are chamfered here too.
Moving up, the top is bare except for the lonely secondary microphone. The bottom edge is a lot busier, with the 3.5mm jack, USB Type-C port, primary microphone and loudspeaker here. Notice how I didn't say "mono loudspeaker"? Well that's because the earpiece also doubles as a loudspeaker in a configuration somewhat akin to HTC's current implementation of BoomSound. The perforations for the loudspeaker are chamfered too, showing ASUS' attention to detail.
Specifications
CPU/Chipset:
Qualcomm Snapdragon 630 (4 x ARM Cortex A53 @ 2.2 GHz, 4 x ARM Cortex A53 @ 1.8 GHz)
GPU:
Adreno 508 @ 850 MHz
RAM:
6GB LPDDR4
Display:
5.5″, FHD (1080p) Super IPS+ display, 401 ppi, 72% screen-to-body ratio, 600-nits maximum brightness, 2.5D Corning Gorilla Glass
Storage:
64GB eMCP (expandable with microSD up to 2TB)
Camera:
Main Camera
12MP f/1.8, 1/2.55″ IMX 362, 25mm (35mm equiv.) 6P lens, RGB sensor, PDAF, OIS + EIS, 48MP Super Resolution, single LED flash
8MP f/2.2, 1/4″ OV 8856, 12mm (35mm equiv.), 120° FoV, fixed focus, 32MP Super Resolution
Front Camera
8MP f/2.0, 1/4″ OV 8856, 24mm (35mm equiv.) 84° FoV, screen flash, HDR, Beautify Mode
OS:
Android 7.1.1 Nougat with ASUS ZenUI 4.0
Connectivity:
Dual-band Wi-Fi 802.11 a/b/g/n/ac
Bluetooth 5.0 with A2DP, AptX
Cat.13 3CA 600 Mbps (DL) and Cat.12 150 Mbps (UL) LTE
SIM:
Dual nanoSIM (one nanoSIM slot doubles as microSD slot)
Battery:
Li-ion 3300 mAh
Weight:
165g
ASUS knows how to play the number game very well. Their experience in the laptop industry is definitely showing here. ASUS did not skimp on the RAM and AC WiFi support like many manufacturers do. We have a few upgrades here and there over the previous generation. The Snapdragon 630 is an upgrade of the Snapdragon 625 which we really enjoyed thanks to its efficiency, so we are looking forward to some nice numbers in our benchmarks too. The bigger 3300 mAh battery here also bodes well for battery life, especially when coupled with the efficient SoC. 64GB eMCP is actually just eMMC packaged together with RAM to save space, so no blazing fast UFS storage here. The secondary 8MP camera might seem like someone is doing a #throwback here, but that's really not the case. We will discuss more about each specification in the respective sections. Meanwhile ASUS still forgot to put NFC into the ASUS ZenFone 4 (ZE554KL), meaning no easy one-tap pairing or Android Pay.
Performance
The Snapdragon 630 builds upon the Snapdragon 625 by clocking the cores differently. While the Snapdragon 625 had all eight of the cores running at up to 2.0 GHz, the Snapdragon 630 runs four at up to 2.2 GHz, while the remainder tops out at 1.8 GHz. This configuration should mean the Snapdragon 630 is capable of better single-core performance, while not sacrificing efficiency nor performance when handling multi-threaded tasks. The Adreno 508 adds 200 MHz to the Adreno 506, resulting in a claimed 30% performance increase. The 6GB of LPDDR4 RAM is just the cherry on top of all the performance niceties the ASUS ZenFone 4 (ZE554KL) is packing. Will the differences be tangible? Time to run some benchmarks.
The ASUS ZenFone 4 (ZE554KL) performs well in Antutu, placing quite comfortably above the Snapdragon 625 devices. This device is about 5% faster than the fastest Snapdragon 625 device we have previously tested, which is quite a comfortable lead. ASUS' choice to go with the Snapdragon 630 may be motivated by efficiency concerns, but it definitely doesn't lack in terms of performance.
The trend is also visible in Geekbench which tests the CPU performance. As expected, we see a small single core performance gain, while multi-core performance remains largely unaffected when compared against the Snapdragon 625 devices. For some reason, the ASUS ZenFone 3 outperforms the ASUS ZenFone 4 (ZE554KL) by a large margin. The benchmark for the ASUS ZenFone 3 was run a long time ago, so Geekbench may have been tweaked some time between then and now.
The GPU performance of the ASUS ZenFone 4 is a clear upgrade over the Snapdragon 625-packing devices. It seems that Qualcomm was being conservative about their claims and the Adreno 508 actually offers 177% of the performance of the fastest Adreno 506 device we have on this chart in Sling Shot Extreme (ES 3.1)! Gains are more modest on older APIs, but the performance gains are definitely worth the 200 MHz overclock done on the GPU.
PCMark evaluates the performance in work-related tasks. The ASUS ZenFone 4 is performs well here, and it ranking just below the Galaxy S8 with the Exynos 8895 is definitely nice to see. It is still a far cry from the ASUS ZenFone 3 which has scored above 6000 points in this benchmark. Then again, no Snapdragon 625 has ever come close to the ASUS ZenFone 3's score.
Battery life of the ASUS ZenFone 4 is great. It is not a battery beast like the ASUS ZenFone 4 Max Pro and ASUS ZenFone 3 Zoom, but it does pretty well here. We see the ASUS ZenFone 4 clocking in at 10 hours 19 minutes, handily beating the Ufeel Go and Ufeel Fab which pack huge batteries but less efficient chipsets.
Real world usage also reflects the efficiency of the Snapdragon 630 in the ASUS ZenFone 4 (ZE554KL). 3 hours out of the 5 hours 48 minutes of SOT was spent in Arena of Valor. If you aren't into gaming, the ASUS ZenFone 4 (ZE554KL) can go even longer without a recharge. Which is good, as the 10W charger takes quite a while to rejuice the 3300 mAh battery here.
User Experience
Nice to see, nice to hold
The 5.5″ display is carried over from the ZenFone 3 and it really seems like there wasn't much improvements done in this area. You get a similar insanely bright 600 nit maximum brightness that can melt your retinas and a 1080p resolution which is really all you need at this size. 401 pixels-per-inch is plenty sharp and I doubt anyone can really pick on the pixels. The standard screen size also makes the ASUS ZenFone 4 (ZE554KL) easy to hold. A 6″ 18:9 display would have fit very well in this body too, but I guess ASUS isn't interested in 18:9 just yet. As a result, the ASUS ZenFone 4 (ZE554KL) here features a 72% screen-to-body ratio, which is actually a regression from yesteryear's 77.3%.
It's not entirely unexpected that when you move the fingerprint sensor to the front, you give up some screen-to-body ratio. Luckily, the fingerprint sensor won't be something you complain about. It's fast and accurate, and can still detect my fingerprint even if they were slightly wet. In fact this is probably the fastest fingerprint sensor I have ever used. The surface is also made of glass, thus being way more resistant to scratches than the plastic ASUS used in the previous generation. And oh, these capacitive buttons are backlit.
To be seen and not heard? Not this one.
ASUS goes with a dual-speaker configuration this time, which is pretty interesting. We have seen them dabble with stereo speakers but place them ridiculously in the ASUS ZenFone 3 Ultra, and this time ASUS is using the earpiece as a secondary speaker for a better soundstage. The result is pretty good, sounding much better than your average loudspeaker output. ASUS calls it stereo, but because the output of the earpiece is so much weaker than the loudspeaker, the stereo effect is not as great as expected. The earpiece has zero bass response, so it's just delivering the treble to amp up the audio experience in tandem with the regular loudspeaker. Plugging in headphones makes it even better though, as the ASUS ZenFone 4 (ZE554KL) is actually Hi-Res Audio certified for 24-bit/192kHz playback.
AudioWizard is back in full force, with a revamped UI and also headphone profiles. Previous iterations only featured profiles for ASUS' in-house earphones, but this time they went all out. It seems like they imported user-made profiles from Viper4Android, but I am not sure if that is really the case. The profiles attempt to balance the sound signature of whatever headphones you are using. Coupled with DTS Headphone:X's ability to bring surround sound to any stereo headphones, the ASUS ZenFone 4 (ZE554KL) is a real treat to use for media consumption. And if you are unsatisfied with all that, you can play around with the preset equalizers or just tune your own with the 10-band equalizer. Or just tweak the bass and treble sliders for a simpler time. While there wasn't any mention of AptX support on its official website, the ASUS ZenFone 4 (ZE554KL) supports the high quality Bluetooth codec for better wireless audio.
Equally interesting is the ASUS Splendid app. ASUS has decided to hide Splendid and AudioWizard away from the app drawer, so you will have to take a journey into the display settings to find this. Instead of just the usual color profiles, ASUS has even added an auto-color temperature mode for a better viewing experience. The Balance mode isn't exactly balanced, as it does tend to look vivid. Considering that Super AMOLED displays are fan favorites when it comes to color accuracy, this is a great move from ASUS. Vivid takes it a notch further, and if that doesn't please you, you can customize the hue and saturation of your display yourself. You can even go have a #throwback into the old days when we didn't have color displays by turning down the saturation completely.
Oh ZenUI look how have you grown!
Aside from the above two highlights, ASUS has touched up most of their UI with ZenUI 4.0. Gone are the gaudy colorful quick setting icons, with flat icons taking their place. The entire settings menu also looks cleaner with the new flat icons. The launcher has also matured with some features taken from third party launchers. You have the ability to change fonts, icon packs and even make your own theme if you so wish. The only grouse I have is that I can't swipe up to get to the app drawer, as the gesture is used for opening the launcher menu. Maybe that might change with Android 8.0 Oreo, which is supposed to come pretty soon to all the ZenFone 3 and ZenFone 4 devices.
ASUS has been getting a lot of flak due to their tendency to load previous ZenFones with bloatware, but their latest devices should allow them to get rid of that infamy soon enough. They have been steadily paring back the amount of bloatware that comes with their devices, and the ASUS ZenFone 4 (ZE554KL) has none of that crap. Zero, nada. ASUS' own apps like Mobile Manager, Selfie Master as well as the full G Suite do make an appearance, but I am not even complaining as these are actually legit useful apps. ASUS even went to the extent of using Google's Messages and Play Music to replace their own version of the apps. I would say ASUS has really matured on the software front with the latest ZenUI 4.0, with a very fluid experience thanks to the huge amount of RAM and nippy processor. While the ASUS ZenFone 4 (ZE554KL) may not top benchmark charts, it does everything with sufficient gusto to make me nearly forget that this is a mid-range SoC under the hood. The quick animations also makes the whole experience feel snappier, unlike the Galaxy J7+ and its slow animations that stuttered under heavier loads.
Some of ASUS' additions include OptiFlex, a feature which allows you to add apps to the list for faster loading times. I didn't notice a tangible difference in loading times for AOV though. Game Genie allows you to to lock the navigation keys to prevent accidentally being kicked out to the home screen, stream your games on YouTube and Twitch, and even record gestures as macros. Twin Apps allows you to do what it says, have two Facebook, Messenger, Instagram and Whatsapp on a single device. Instagram actually supports multiple accounts natively now though. Page Marker allows you save webpages to read later, which is nifty if you want to read something later without having to spend your quota reloading it.
Last but not least is ZenUI Safeguard, an app that allows you to send SOS messages and your current location to your selected contacts. It's discreetly triggered by tapping the power button three times, so you can easily do it in an emergency. Report Location is also a great feature so your contacts can track your location in real time. A great addition especially in a world where bad things happen to good people.
The Gallery app has also been updated with facial recognition. All the better to sort the images you capture with the impressive dual camera! It can detect similar faces to group them together, or center the images around the faces in thumbnails. It's cool to see that facial recognition is becoming mainstream even without the need for a specific neural processing unit in the SoC.
See more than others can see
Another area ASUS has been making progress in is the camera department. While the ZenFone 3 series packed amazing cameras, only the ZenFone 3 Zoom came with dual cameras. This year, ASUS has dual cameras on nearly all the devices in the ZenFone 4 family. The ASUS ZenFone 4 (ZE554KL) is no different, with a standard 12MP f/1.8 camera paired with a wide angle 8MP f/2.2 camera. 8MP might seem outdated, but to pair a wide angle lens with a larger sensor would mean that the ASUS ZenFone 4 (ZE554KL) will have to have a camera hump. ASUS isn't having any of that, so decides to sacrifice resolution for a flat back. The RGB sensor also makes a comeback here, but there is no laser focusing to speak of now.
Like the rest of the software, the ASUS ZenFone 4 (ZE554KL)'s camera UI has also been revamped. There has been a paring back of features while the Pro mode is a lot more intuitive with the settings moving in an ergonomic arc around the shutter button. If you want a guide on how to play around with the manual parameters, do check out the guide here. However the ASUS ZenFone 4 (ZE554KL)'s camera is optimized enough to mean that the Pro mode will largely go unused. The placement of the RAW mode is not as intuitive though, hidden in the resolution sub-menu for some reason. HDR Pro mode is also gone, and you only get the instant HDR mode. I didn't really like the exaggerated look of HDR Pro images anyway, so I am fine with it. ASUS has also dropped their low light oversampling technology from the ASUS ZenFone 4 (ZE554KL), trusting the large 1.4 μm pixels and wide f/1.8 aperture to do their job in poorer lighting. How does it perform though?
The wide aperture on the standard camera allows for some bokehlicious close ups without any software processing. If you want more blurring, there is the Portrait Mode but it only works when it detects a face in the frame. Aside from a new UI, the camera software has also been tweaked. Images come out looking good with strong contrast and vivid colors. The auto mode also more than sufficed for great shots now, with me only having to play with the EV every once in a while. This is in contrast to the ZenFone 3 series which required a little more skill to extract better images out of the capable sensors. The new instant HDR means you won't have to wait for your HDR images to appear, but the effect is really mild this time around. Consistent good results are what you can expect out of the cameras on the ASUS ZenFone 4 (ZE554KL). Check out the full-sized shots on Flickr.
The 8MP camera wide angle also takes amazing shots but you might need to tweak it a little due to the weaker high ISO performance and smaller aperture. It has a tendency to unnecessarily boost exposure, leading to more noise in your shot. Fine details are definitely lacking especially when compared with the 12MP primary camera. Nonetheless, I really appreciate that ASUS went with a wide angle camera here instead of a "telephoto" lens as the wide angle camera really gives you a different perspective. I am far from done exploring the possibilities, but with the image quality available, I am sure I will play around with the wide angle camera more. There is also support for 1080p60 and 4K30 video recording on the primary camera, while the wide angle camera only goes up to 1080p30.
Conclusion
The ASUS ZenFone 4 (ZE554KL) may not deliver flagship-class performance with its Snapdragon 630 under the hood, but the user experience was definitely as fluid as one I would expect from a flagship device. You may miss fast charging, but the excellent battery life sort of makes up for it. The two great cameras are also fun to use, with the optimized software delivering good results in any lighting condition easily. ZenUI 4.0 marks a great step forward for ASUS' UI too, with no crappy bloatware and a slew of useful features added. ASUS has made an amazing device here.
Pricing is another story altogether though. While ASUS has vastly improved upon the last generation, the competition hasn't been idle either. ASUS' succeeded in making a device that I enjoyed using, but whether I am willing to pay RM2099 for it is a different story. I will be docking points here as value for money is one of the main criterion evaluated before I will recommend it. The ASUS ZenFone 4 (ZE554KL) is worthy of our Silver Pokdeward, failing to bag our highest honors not because it isn't an excellent device — which it is — but simply because it is priced slightly too ambitiously. If ASUS is listening, drop the price a little, and you may just have yourself a bestseller.
P/S: It's really difficult to find a case when your latest phone shares the same name with a device from two years back. Here's one to start you off.