Review
ASUS ZenFone Max M2 (ZB633KL) review — one step forward, few steps back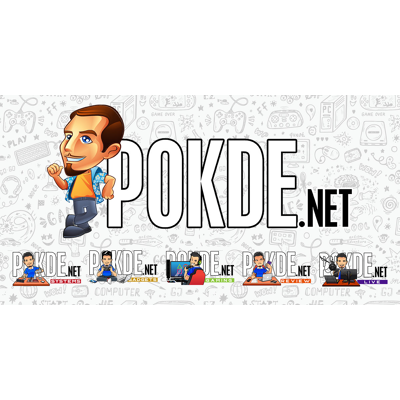 Overview
The ASUS ZenFone Max M2 occupies the exact same price point as the ASUS ZenFone Max Pro (M1) which was amazing value for money. Will it be able to continue the legacy with poorer specifications on paper?
Positives
+ True dual SIM functionality
+ Good battery life
+ Pretty slim body for its battery capacity
+ Camera does decently in good lighting
Negatives
- Lackluster performance
- 720p display in 2019. Really?
- Display looks washed out
- Camera software is very limited
- Poor image quality in low light
- Poorer value for money than previous generation
Introduction
The previous ASUS ZenFone Max Pro (M1) arrived with a very affordable price, making it an attractive proposition for those who desired the maximum bang for buck. When the ASUS ZenFone Max Pro (M2) came around, it raised the bar in terms of performance, but also comes at a greater cost.
To satisfy those who want an affordable device which still delivers what the ASUS ZenFone Max series is known for, the ASUS ZenFone Max (M2) was introduced at the same price as the ASUS ZenFone Max Pro (M1). We didn't receive the ASUS ZenFone Max (M1) here in Malaysia, so it did take us by surprise to see the second generation arrive here. Let's see what the ASUS ZenFone Max (M2) has to offer.
Unboxing
So the packaging of the ASUS ZenFone Max (M2) is pretty similar to the ASUS ZenFone Max Pro (M2). We get a dark package with a lightning flash behind the Max logo, probably to indicate that there's a lot of power under the hood.
Inside the box we find the ASUS ZenFone Max (M2), some basic documentation, power adapter, USB cable, earphones, SIM ejector pin and also a basic TPU case. Quite the spread!
Appearance
From the front, the ASUS ZenFone Max (M2) looks just like any other device launched recently. It gets a notch, giving it a higher screen-to-body ratio than its predecessors.
Flipping the device over, I had a déjà vu moment. The ASUS ZenFone Max (M2) looks exactly like the ZenFone Max Pro (M1)! The design of the latter isn't bad by any means, and the center portion is metal, which bodes well for durability. At least it won't be picking up scratches as easily as plastic.
On the left we have the usual power button and and volume rocker. ASUS actually went the distance to give us a textured power button, which is always nice to see. The other side is home to the SIM tray.
And here on the bottom we find a beautifully beveled speaker grille and the microUSB port. ASUS has yet to remove the 3.5mm jack from their devices, and the ASUS ZenFone Max (M2) proudly has one on its top edge.
As a whole, the ASUS ZenFone Max (M2) doesn't look too shabby. The back might look a little drab in the face of flashier designs that most manufacturers are using for their mid-range devices, but this design here by ASUS is one that addresses practical concerns, rather than one which goes all out for looks.
Specifications
CPU/Chipset:
Snapdragon 632 Octa-core (8 x Kryo 250 @ 1.8 GHz), 14nm FinFET
GPU:
Adreno 506
RAM:
3GB LPDDR3
Display:
6.3″ HD+ (720p) IPS display, 88% screen-to-body ratio
Storage:
32GB (up to 2TB via microSD)
Camera:
Main Camera(s)
13 MP, f/1.8, PDAF + 2MP depth sensor
HDR, AI Scene Detection, LED flash, Portrait Mode, Pro Mode
Front Camera
8MP f/2.0
Softlight LED flash, Beauty mode
OS:
Stock Android 8.1 Oreo
Connectivity:
LTE Cat5 UL (75 Mbps) / Cat6 DL (300 Mbps)
Wi-Fi 802.11 a/b/g/n (2.4 GHz)
Bluetooth 4.2
SIM:
Dual SIM
Battery:
Li-ion 4000 mAh (non-removable)
Dimensions:
158 x 76 x 7.7 mm
Weight:
160 g
The specifications is pretty decent, but for those of you who have gotten the ZenFone Max Pro (M1), this is actually a downgrade. For the same price, ASUS is actually offering less value in 2019. That's not nice to see at all. Of course, we are only judging the device on paper specifications now, so let's get into the benchmarks and user experience.
Performance
The ASUS ZenFone Max (M2) doesn't do that well in Antutu. That's expected considering the Snapdragon 632 powering it packs an Adreno 506 mated to newer Kryo 250 cores.
Thanks to the newer Kryo 250 cores, the ASUS ZenFone Max (M2) does a good job of keeping up with the faster Snapdragon 636 devices.
GPU performance is where the ASUS ZenFone Max (M2) falters. The Snapdragon 632's Adreno 506 is carried over from the Snapdragon 625, which is nearly 3 years old at this point. Perhaps Qualcomm should have used the Adreno 508 from the Snapdragon 630, which is quite substantially faster than the Adreno 506.
Weirdly enough, the ASUS ZenFone Max (M2) does a pretty good job in PCMark.
No thanks to the smaller battery, it loses out a fair bit to its predecessor. The slower chipset isn't enough to make up for the 1000 mAh difference in battery capacity. It does beat the Redmi Note 5 though, probably aided by the fact that it runs stock Android instead of the heavily skinned MIUI 9.
Gaming performance is not exactly stellar. I managed to play PUBG Mobile, but it tops out at the second lowest graphics setting, and it wasn't an enjoyable experience at all with rather sluggish performance. Using the lowest graphics yielded a much more playable experience though, and that's the setting I play at even when I use flagship devices so it's all good here.
In terms of real-world usage, the ASUS ZenFone Max (M2) really impressed me. I clocked nearly 9 hours of screen-on time. I also used the ASUS ZenFone Max (M2) as my hotspot for a few hours with the screen off, so still being able to get so many hours of usage out of it is pretty awesome. Recharging it is a lot less fun though, as the 4000 mAh battery only regains 24% charge in 30 minutes.
User Experience
The device feels pretty good in hand. ASUS made the metal back panel blend into the plastic frame seamlessly, and the thinness of the ASUS ZenFone Max (M2) really helps when it comes to getting a good grip on it. ASUS definitely cut some corners when it comes to the display though. The lower resolution makes itself known when looking at text, while images looked slightly washed out with dull colors. The bezels on the sides are really narrow, but the bottom chin is quite sizeable. A certain flagship also has just as big a lower bezel, so we aren't docking points for that.
The poor quality display is matched by the loudspeaker pumping out absolutely no bass. If you are planning on watching videos on the ASUS ZenFone Max (M2), do yourself a favor and connect the included headphones to the 3.5mm jack.
Stock Android 8.1 Oreo is one of the highlights of the ASUS ZenFone Max lineup. Depending on your preference, you may either like it or loathe it. I personally love stock Android's overall clean aesthetic, but it goes without saying that stock Android misses out on a lot of features that some manufacturers have baked into their Android skins. Still, it's plenty usable, and probably helps with delivering better longevity, which is what the ASUS ZenFone Max is all about. The stock Android also allowed ASUS to offer a pretty smooth user experience throughout my usage, so kudos to them.
The unfortunate victim when ASUS decided to use stock Android on their ZenFone Max lineup is the camera software. The PixelMaster camera software ASUS offers with their other ZenFone devices is heads and shoulders above what you will see on the ASUS ZenFone Max (M2), but that's unfortunately incompatible with any device not running ZenUI.
Hopefully ,the disappointment which is the camera UI doesn't extend to the hardware. The camera setup on the ASUS ZenFone Max (M2) might look pretty similar to the ZenFone Max Pro (M1)'s, but ASUS did tweak the hardware under that lens cover. For starters, we are looking at a much wider aperture, f/1.8 here vs f/2.2 on the ASUS ZenFone Max Pro M1. However the 5MP depth sensor has been downgraded to a 2MP one. The Resolution of depth sensors aren't all that important, but that wider aperture should be a lot better for general photography.
This slideshow requires JavaScript.
In practice, the image quality is still quite lacking, but the horrible shutter delay of the ASUS ZenFone Max Pro (M1) is thankfully not present here. We are looking at much faster snaps, although perhaps slower shutter speeds could actually be helpful in some cases, especially for the dedicated Night mode. Images came out just as dark as without night mode on. In good lighting, the ASUS ZenFone Max (M2) actually does OK. HDR mode is pretty effective in good lighting, but the general lack of detail is still noticeable. There's still less detail than what I find acceptable, but it already represents a huge upgrade over the ASUS ZenFone Max Pro (M1)'s camera. You can scrutinize the images better on Flickr.
Conclusion
ASUS would probably prefer us to size it up against the ASUS ZenFone Max (M1) which never made it to Malaysia, but we can confidently say that the ASUS ZenFone Max (M2) is much better. I guess with the ASUS ZenFone Max (M2)'s occupying the exact same price point as the ZenFone Max Pro (M1), most people here will be comparing it against that. Which brings us to my main issue with the ASUS ZenFone Max (M2).
The ASUS ZenFone Max (M2) enters 2019 with a weaker chipset, less battery life and a worse screen than the ZenFone Max Pro (M1) from 2018, all while being priced at the exact same RM699. ASUS did pack the ASUS ZenFone Max (M2) with a much better camera than the ASUS ZenFone Max Pro (M1), but they seem to have forgotten that the ASUS ZenFone Max series revolves around bang-for-buck and battery life, and the ASUS ZenFone Max (M2) is a step backwards in both areas.
Our thanks to ASUS Malaysia for providing the ASUS ZenFone Max (M2) used in this review.