Review
Cooler Master MH752 and MH751 gaming headset review — spoilt for choice?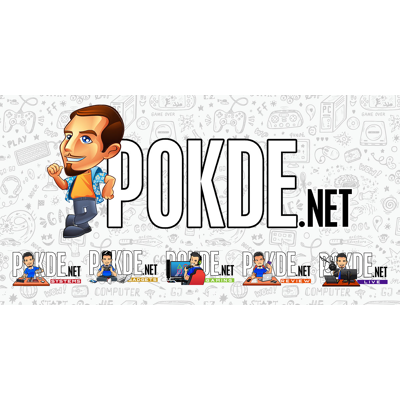 Overview
Cooler Master skips RGB for what is probably their best headphones ever made with 40mm neodymium drivers. Typical of Cooler Master, you get to choose whether you want the Cooler Master MH752 with the 7.1 surround USB DAC, or the Cooler Master MH751 without. #MakeItYours alright.
Cooler Master MH752: RM389 (SRP)
Cooler Master MH751: RM299 (SRP)
Positives
+ Comes in very protective padded packaging
+ Full-sized pouch is a bonus!
+ Very comfortable to wear for extended periods
+ Sturdy build
+ Excellent sound
+ Good passive noise isolation
+ Microphone pick up is great
Negatives
- Sandstone finishing can get abraded away quite quickly
Introduction
Cooler Master has had somewhat of a rocky start to their Cooler Master family. The MasterPulse Pro which we reviewed was good, but not exceptional. Cooler Master has since launched several other designs, and more recently at Computex 2018, they introduced the Cooler Master MH751 and MH752. Today we will be taking a closer look at the Cooler Master MH752, which is the higher end of the two, while also taking a quick look at the Cooler Master MH751. Without further ado, let's dive in.
Unboxing
Cooler Master tastefully designed the packaging to be just flashy enough to attract your attention, but not overdo it and look like a child's toy. They applied their signature purple around the sides, with blocky text for the label and sprinkled on some highlight features around.
Cooler Master spared no expense when it came to foam padding. The headphone itself, detachable boom microphone and USB DAC are each packed into thick foam to protect everything here from any damage.
The cables provided with the headphones are very long, so it should suffice even if you place your PC far away from yourself. The Cooler Master MH752 comes with a pouch which fits the entire headphone too, in case you want to bring it around with you when travelling. Really nifty.
The Cooler Master MH751 comes in similar foam padding, but instead of a USB DAC, it is bundled with a much simpler cable and splitter. It still comes with a full-sized pouch too, so kudos to Cooler Master for not skimping out here.
Appearance
In terms of appearance, the Cooler Master MH752 and Cooler Master MH751 probably won't be winning any awards. There is no RGB to speak of, and the design is shared with a number of other gaming headsets in the market. It does however come with a pretty unique sandstone finish.
Everything on this headphone is modular. The microphone plugs in via a 3.5mm jack, and the main cable is also detachable. The cable is also detachable from the DAC, so if you would like to plug it directly into your system's DAC, it will work fine for that too.
The leatherette earpads are plush and look very inviting, as does the headband which is also entirely wrapped in PU leather. The earpads are quite deep too, so larger ears might still find the Cooler Master MH752 comfortable.
Pulling on the earcups to extend the headband reveals the metal in it for flexibility. They extend a fair bit to fit even the largest of heads. The hinges allow the headphones to fold flat for stowing away in the included pouch, as well as to have the optimal angle to fit your head. Interestingly, Cooler Master used rubberized material for selected parts of the hinge. Weird choice of material, but okay.
The USB DAC included with the Cooler Master MH752 looks pretty simple, with huge buttons for easy access. The 7.1 icon lights up when it's active, but it's somewhat dim so it's barely noticeable. A boon for gaming in dark environments though.
In place of the USB DAC on the higher-end model, the Cooler Master MH751 gets basic inline controls, with a volume dial and microphone mute switch.
Specifications
Headphone
Drivers:
40mm dynamic driver
Frequency response:
 20Hz – 20 kHz
Sensitivity:
97 ± 3dB
Impedance:
26 Ω
Input:
Cooler Master MH752
3.5mm 4-pole jack / USB Type-A
Cooler Master MH751
3.5mm 4-pole jack
Construction:
Steel and plastic headband, PU leather and foam cushioning
PU leather and foam cushion earpads
Weight:
340g
Cable:
Braided cables
Cooler Master MH752
1.5m 3.5mm connector (detachable)
1.5m USB cable (detachable)
Cooler Master MH751
1.5m 3.5mm connector (detachable)
0.3m 3.5mm splitter (detachable)
Microphone
Direction:
Omni-directional
Frequency response:
100 – 10 kHz
Sensitivty:
-42 ± 3 dB
SNR:
55 dB
In terms of specifications the Cooler Master MH752 does seem pretty othordox. Nothing out of the ordinary here. It's nice to have two kinds of inputs, allowing the user to use the Cooler Master MH752 with either their mobile devices or PC.
User Experience
The first thing you will realize with the Cooler Master MH752 and Cooler Master MH751 is how comfortable and light it is on your head. I could be gaming for hours with it on my head without me experiencing any discomfort. The next thing I know my eyes are too dry to continue gaming, but I have yet to feel fatigued by the weight of the headphones or the clamping pressure of the earpads.
While it is really quite light, it does not feel flimsy at all. There are no creaks, the hinges twist smoothly and the headphone flexes easily. The sandstone finishing isn't exactly great though. I admit I may have been a little rougher than I should be with my headphones, but the finishing did get slightly smoother after about a month of use.
While I never got my Cooler Master Pro's driver software to work, Portal works like a charm with the Cooler Master MH752. We will take a look at that later. Even if you don't install the drivers, you can mute the microphone, adjust the volume for both the microphone and headphones, and toggle the 7.1 surround audio, all from the USB DAC itself.
The software gives you the ability to tweak the equalizer for finer adjustments, or just turn up the bass and treble if you don't want to mess with specific parts of the spectrum. And then there's all the settings you can handle with the DAC, but now with a GUI so it's easier to fine tune the volume if you are into that kind of thing.
In terms of audio quality, these headphones are really good.  Not exactly audiophile-class, but these here deliver great sound. The Cooler Master MH752 do require burn-in though, as they sound muddy in the beginning but clear up remarkably after a bit of use. The bass is not boomy like most gaming headphones, which makes them suitable for casual music listening too. And for those of you who just want to silence the world around you, the plush earpads are capable of blocking out most noise, including boisterous roommates/colleagues/teammates and even yelling bosses.
The Cooler Master MH751 has the potential to sound even better than the Cooler Master MH752, especially if fed by a high end DAC that some premium motherboards come with. In all honesty, the virtual 7.1 surround effect enabled by the Cooler Master MH752's DAC is debatable in terms of effectiveness, as the spatial awareness is already excellent even without the virtual 7.1 effect turned on.
The microphone here is also a massive upgrade over the Cooler Master Pro, as it now comes on a detachable boom. It's omni-directional, but because the microphone itself is only exposed on one side, it doesn't really pick up environment noises. We have below the microphone test for the Cooler Master MH752.
Conclusion
The Cooler Master MH752 is a great gaming headphone. The microphone is great, it sounds excellent, and it looks pretty good too. Cooler Master did not throw in any RGB here, but that's okay. RGB would have required additional wires which would probably hamper the functionality of the Cooler Master MH752 which works over 3.5mm and also USB. The pricing is also pretty on point, which just makes us love it more. RM389 is definitely a fair price for headphones this good.
Now if you want to save some change, there's also the Cooler Master MH751. It's a bit cheaper at RM299, and you get the same comfort and sound quality. You do however lose out on the nifty DAC with all the convenient controls and 7.1 surround sound… But do you really need it when these headphones already offers good surround sound even without the 7.1 surround mode enabled? You might want to opt for the Cooler Master MH752 if your PC has poor audio hardware, as the USB DAC is quite competent, regardless of what you think about 7.1 surround audio. I would personally choose the Cooler Master MH751 to save a few bucks, but both are deserving of our highest accolade, the Gold PokdeWard.
Our thanks to Cooler Master Malaysia for providing the Cooler Master MH752 and Cooler Master MH751 for review.