Review
Ducky Flipper Extra mousepad review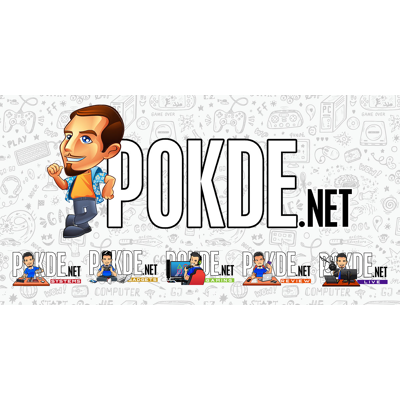 Positives
+ Smooth surface with mild textures
+ Excellent tracking surface
+ Minimalist design
+ 3mm thickness offers the adequate amount of wrist support
+ Grippy base, doesn't slide around
+ Large size
+ Competitive pricing
Negatives
- Unstitched edges may affect durability and comfort
Ducky is clearly working on expanding their horizons beyond just being a manufacturer of great keyboards but also great peripherals. Not only have their released their first foray into the gaming mice scene, the Ducky Secret, but they also made a mousepad to go with it. Enter the Ducky Flipper Extra.
Appearance
The tube packaging is sturdy and should keep the mousepad out of harm's way during transportation. The packaging is a little too plain here. Aside from the logo, name, product image, and the specification (weight and size) it is essentially blank. Ducky isn't trying to impress anyone with technical jargon and superlative adjectives used to describe their product. You know you are getting a Ducky mousepad. A big one. That's all you need to know. You also know it is a cloth one, simply because hard surfaces can't be rolled up, duh. Ducky doesn't allow potential buyers to feel the surface either.
The mousepad is rolled up neatly in the tube.
The size is huge! At 800mm x 350mm, it can double as you tablecloth too. As you can see here it covers a major portion of my table. There is plenty of space for your keyboard, mouse, smartphone, lucky charms, you name it. Ducky went yet again with a minimalist no-nonsense look here, giving us a massive plain black surface. perfect.
User Experience
I can fit the full sized Ducky One keyboard and the Ducky Secret mouse with space to spare on this huge mousepad. I use the peripherals with my laptop so the laptop is also resting on the top edge of the mousepad. The size means that you will most probably not be bringing this mousepad with you to your local Starbucks to do work/show off. The Ducky Secret tracks perfectly on this mousepad, as does my Logitech Proteus Core G502 after I did the surface tuning to allow it to recognize this surface.
The Ducky Flipper Extra's surface is plain black and fairly smooth with a mild texture, suitable for gamers who want minimal friction for fast mouse movements but not lose control of the mouse. Ducky's decision to go with plain black is great as some mice has been known to track erratically on colored mousepads. The positioning of the logo on the lower right edge of the mousepad ensures that it stays out of your mouse's way, as the slightly embossed logo will definitely impede proper tracking. The 3mm thickness of the Ducky Flipper Extra offers just the right amount of support for your wrist and doesn't give even when you press the mouse down on it. This is important because mice will offer erratic tracking on an uneven surface. The edges here aren't stitched, which means that the surface may eventually peel away from the grippy rubber base, rendering it unusable. The unstitched edges felt slightly uncomfortable as I rested my forearm on it. It isn't sharp or especially hard, but it just irritates me. I didn't notice it when I was gaming as I was too focused to care, but when I was scrolling through Facebook it was quite annoying as I found the need to reposition my hand to avoid pressing my arm on the edge.
Conclusion
I like the looks, the size, the surface texture, pretty much everything about this mousepad except the unstitched edges. The pricing is also quite competitive at RM129, but Ducky Malaysia is doing a promotion right now and is giving it free with every Ducky Secret gaming mouse purchased. However the unstitched edges just isn't working out for me, so I can't give it my highest recommendation.
We express our thanks to Ducky Keyboard Malaysia for lending us the Ducky Flipper Extra review sample.