Review
Edifier W830BT Review – The most value for money Bluetooth headset with aptX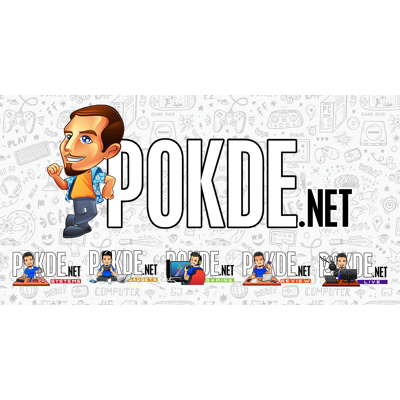 Positives
+ Very tough built although being all plastic material
+ Extremely plushy ear cups
+ Qualcomm aptX support for seamless Bluetooth streaming
+ Impressive battery life
+ Amazing price tag!
+ Carrying case included
+ Very balanced mids and highs
+ Built-in microphone for voice calls functionality
Negatives
- Alas, it struggled to manage overboosted bass
- The bass mildly affects the delivery of high frequencies
- I think a little Aluminium touch around the earcups would be nice like what is found on their W855BT
The thing about headset reviews, there are too many parameters to consider before we can decide on. Our hearing levels are different, our choice of music is different, even the sizes of our ears are different. Every head gear tries to fit into as many of these parameters as possible, but more often than not, there will always be a group of users that will be left out, in which, you continue your pursuit of searching the ideal headset. I have pretty big ears and I listen to music at very loud volumes (highly not encouraged) and my choice of music genre is Melodic Death Metal which is really not easy to be satisfied in headsets. High pitches guitar riffs that require excellent highs, combined with punchy double pedal beats that need strong bass delivery, along with often growling and squealing that needs just enough amount of mids is very hard to get by. But that's my taste and my reviews often revolve around these parameters, and that's exactly the scenario that I'm taking the Edifier W830BT on.
Unboxing Edifier W830BT
As usual, here's our unboxing video for your viewing pleasure. Huge thanks to Warner Music Malaysia for the background track permissions!
Appearance
The Edifier W830BT looks sleek! It has a minimalist design and it's pretty tough built too. It's almost entirely built with tough plastic and covered with black and silver color finishing. And because it's plastic mostly, it's really lightweight – a very important factor to consider when buying headsets. If you think plastic is not tough, we have twisted and turned this headset, even laid it flat from the head band and it gets back into it's form seamlessly. We're off to a very good start here!
In case you're wondering, the Edifier W830BT is a major upgrade from their older Edifier W800BT which we reviewed earlier this year. Unlike it's predecessor, Edifier has put their branding on the broad head band and covered it with very soft leather. There's articulation near the ear cups but it only allows you to twist them at 90° for easier storage. You can't fold them.
The swivel also means that it can pretty much adjust to the shape of your head for a comfortable fit. While that's a great feature right there, that's not the best thing the Edifier W830BT has. I think the ear cups are worth highlighting the most here.
These ear cups are extremely plushy! The sponge is exceptionally soft and it easily forms into any shape that you squeeze it into! Wearing them on? We'll talk about it later on.
Under the left ear cup, we have a Micro USB slot that is covered with a rubber notch for extra protection. Next to it we have the 3.5mm slot in case the Edifier W830BT runs out of battery.
On the right side, we have a multi-function button bonded to the volume keys. The multi-function is pretty much a single button that operates everything on the Edifier W830BT. Whether it's turning it on, turning it off, pairing, or anything else, this will be the key. Next to it we have an LED indicator for mode status.
A little lower, you will find a microphone. Yes, you can actually use the Edifier W830BT with smartphones for making calls too.
  At the top of both ear cups, there's a "breathing hole" for the speakers when things get exceptionally punchy.
Specifications
| | |
| --- | --- |
| Drivers | 40mm |
| Bluetooth | V4.1 supporting HSP, HFP, A2DP and AVRCP |
| Processing Chip | CSR8645 with AAC and Qualcomm aptX decoding technology |
| Frequency Response | 20Hz – 20KHz |
| SPL | 96dB |
| Impedance | 24Ω |
| Weight | 274g |
| Battery Life | 1500mAh battery for up to 95 hours continuous playback |
| Connectivity Interfaces | AUX, Bluetooth, NFC |
User Experience
Edifier has always made things simple and the Edifier W830BT is no different. There are only three buttons for operating the Edifier W830BT. They're pretty easy to use too once you get the hang of it. The first thing to do is pairing the Edifier W830BT with your device. I'm using the ASUS Zenfone AR for this purpose particularly because it has NFC and the Qualcomm Snapdragon 821 underneath it has aptX for just about what we need.
To turn it on, press the function key for 3 seconds and you will see blue LED flash 3 times, then another 3 times rapidly. It's now switched ON. To turn it off, repeat it again by pressing the function key for 3 seconds. You will see the red LED flash three times, after which the Edifier W830BT will be switched OFF. This is crucial before we proceed to the pairing.
Pairing (Bluetooth / NFC)
To use the bluetooth technology, you have two options for pairing, either using the normal Bluetooth pairing mode, or the much easier method using NFC if your device supports it. Make sure you have fully charged the Edifier W830BT first before using the bluetooth mode. Now, make sure that your smartphone's Bluetooth and NFC are turned ON. If you do not have NFC, make sure your Bluetooth is switched ON. Also, don't forget to unlock your device from the lock screen.
Regardless of Bluetooth only or NFC pairing method, the first atep is to put the device in pairing mode. Turn OFF the Edifier W830BT if it's not already. Now, press the function key for 5 seconds. You will first see the blue LED flash like how you switched it ON, but keep holding the function key longer. Eventually, you will see the LED flash between blue and red. It's now in pairing mode. Until you don't see, any attempts of pairing it will fail.
If you are using the NFC method, touch the NFC sensor on your audio device to the LEFT ear cup where it shows the "NFC" icon. Keep it intact until the pairing is completed. You will be prompted on your device if you want to allow the NFC handshake to be initiated. Once you press YES, it will initiate pairing and automatically connect to the Edifier W830BT. Once this is done, you can remove the audio device from the Edifier W830BT. If you keep getting "connection failed", make sure your Bluetooth and NFC, BOTH are enabled.
If you would like to use the bluetooth only method, you can now head to your smartphone's Bluetooth option and look for "Edifier WB830BT" and pair it. If it asks you for the password, enter "0000" and you're done.
Because the Edifier W830BT has Bluetooth V4.1, it allows connecting up to TWO devices. Once you have paired the first device, switch off the headset and enter pairing mode again using the steps above and connect to your second device. You can have BOTH of the devices connected simultaneously and switch audio and calls between the devices by just using the Edifier W830BT. Just keep in mind that when two smartphones with different OS are connected (eg: Android and iOS), certain cross-system operations might show some delay. For example, the song in smartphone A will pause while playing the song in smartphone B. This is normal behaviour for obvious reasons.
Now that the pairing is done, you can enjoy the Edifier W830BT over bluetooth audio. If you have an aptX compatible device, you will experience the marvel of wireless audio seamlessly. aptX is an audio decoding technology by Qualcomm which is a bit-rate efficient technology that ensures the highest possible sound quality from Bluetooth audio devices. The Edifier W830BT is a certified Qualcomm aptX device that means it allows high-performance, non-destructive compression and capabilities of delivering audio at 48KHz / 16-bit LPCM (Linear Pulse Code Modulated Audio) audio data. It also delivers audio at a latency of less than 130ms. Have you ever experienced "jigs" or "skips" in bluetooth audio before? aptX will dramatically reduce those as well.
Putting on the headset is VERY comfortable. The sponge softly rests around your ears and it's ample in size, needless to say. I've used the Edifier W830BT for well over 5 hours at a time and I couldn't feel like it's hurting my ears at all. This, also, thanks to the lightweight materials used by Edifier that keeps the weight well under 300 grams.
In terms of the sound quality, I found a perfect balance in the mids and the highs. The highs account for very clear vocals with a very balanced warm pitch. The mids assist perfectly to deliver the melody when listening to instrument heavy tracks. The bass is really punchy, but only to the point where you do not overboost it. I always use Dub Music Player to test my audio because it has bass overboost and a rather perfect equalizer for various audio tests. Without overboosting the bass, you will find a pretty sweet spot between 8 – 13 points on the bass notch at 60Hz frequencies. Overblowing the bass will definitely flush away the vocals but that's expected on this range of headsets (unlike extremely high-end headsets). Ultimately, I managed to get a perfect fidelity that I wanted from the Edifier W830BT. The 40mm drivers do deliver!
Speaking of which, the drivers are slightly tilted inside and the orientation perfectly channels the audio straight into the ears rather than having refraction of the audio waves around. This actually surprised me because most headsets in this range don't really consider this much detail. As you can see in the image above, the side that has the ear cup removed is the Left side. When you are wearing the headset, the driver will be facing "inwards" into your earlobe. This is no placebo effect. Sound waves travel in a straight line in sinusoidal form and lesser refraction will reduce interference. That said, of course, the ear cups are interchange-able and are effortless to remove.
If wireless is not your flavour and you still want to use the 3.5mm audio jack, Edifier has included a 2.5m long auxiliary cord with gold plated 3.5mm pins for your wired audio pleasure.
The battery life is really remarkable. When Edifier says that the Edifier W830BT is capable of running on batter continous for 95 hours, they really meant it! I have used the Edifier W830BT for well over a week without having to charge the battery while using it as my daily headset. Edifier also claims that it's capable of running on standby for 60 days but I'm not testing that because I'm about to fire up some Arch Enemy on it.
Conclusion
Edifier really knows what they're doing. The Edifier W830BT is a remarkable product and falls on their higher-tier among the line-up that they have offered. The design is neat, the weight is perfect and the sound is impressive. It was getting tougher for me to write this review as I was trying to find where Edifier has flawed it, but it just kept impressing me over and over again. And I don't like that! I want to challenge it against something that I can have a winning hand on. Comfort? The ear cups are to fall in love with! Overboosted bass test? That's obvious for this range headsets! What else? Price? Wait, I didn't tell you that the Edifier W830BT is actually priced at only RM299? Sorry, my bad!