Review
HONOR Band 5 Review — Hey, ever heard of SpO2?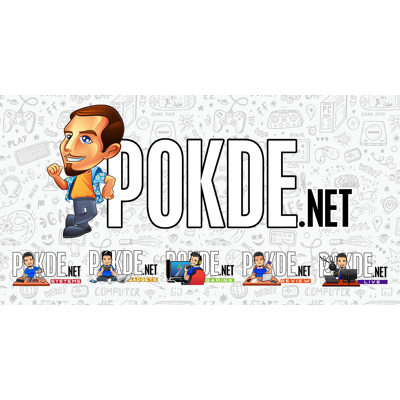 Overview
The HONOR Band 5 is HONOR's latest smartband/fitness band, offering a new SpO2 measuring capability. Aside from that, you get everything you would get from the HONOR Band 4 that came before it, an AMOLED display, step counting, heart rate monitoring, sleep monitoring and a full suite of fitness tracking.
1 year local manufacturer warranty
Positives
+ Charges without having to detach the band!
+ Vibrant and bright AMOLED display
+ Traditional yet reliable band design
+ SpO2 measurement is fresh
+ Can read full notifications at a glance
+ Complete set of fitness tracking
+ Affordable
Negatives
- Battery life could have been better
- No support for third-party watch faces
- Notifications are shown in too much detail without any way to customize that
- SpO2 is too slow to be practical, also there's no record of recent SpO2 readings in the app
While fitness may not be one of my strong suits, much less with me being sedentary most of the day, it seems like I am the one assigned to review most of them. Not like I am complaining, because it does trigger me to see such a low numbers of steps taken at the end of the day. The kiasu is real. So with that said, we will be taking a look at the HONOR Band 5, the latest smartband from HONOR offering almost every feature you would need from a smartband/fitness band.
What's in the box
The packaging is very reminiscent of the HONOR band 4. Unfortunately we got a unit with Chinese packaging. Everything on the box is in Chinese, but you can make out some things like the fact that it touts a heart rate sensor and the various activities it can track. It tracks sleep too, which is about the only activity I enjoy that the HONOR Band 5 is capable of tracking.
In the box, you get the fitness band itself, the charging cradle and some documentation. It's in Chinese, so we won't be looking at it. Not like we need to anyway.
Appearance
The highlight here is of course the vibrant 0.95″ AMOLED display. It's worth noting that this is second generation of HONOR using AMOLED in their smartbands. When will their smartphones make the jump to AMOLED, you ask? Your guess is as good as mine. It's adequately sized, allowing HONOR to populate it with useful information, as well as to give you some customizability so that it remains fresh.
Taking a closer look at the band of the HONOR Band 5, you will see that it veers on the conventional side of things, with it involving a buckle. It's a bit more difficult to put on and take off, but on the plus side, it means you won't have to worry about it losing your smartband if you snag it on clothing or something.
The strap is attached to the main body via some nifty little plastic clasps. If you are bored with the black ones that come out of the box, there are plenty of other colors, or even entirely different styles that you can choose from via third-party vendors.
Specifications
Display
0.95″ 120 x 240 AMOLED
Full-color display
Capacitive touch
Water resistance
5 ATM (50 meters)
Features
24/7 heart rate tracking
Swim tracking
Step counter
Sleep monitoring
SpO2 measurement
Notifications
Idle alerts
Sensors
PPG cardiotachometer
Infrared wear sensor
Accelerometer
Gyroscope
Battery
100 mAh Li-Po battery
USB charging via cradle
Weight
22.1 g
Fit for the job?
Like most fitness bands, the HONOR Band 5 measures your heart rate with an optical sensor, or photoplethysmography. I have no idea how to pronounce that either. In any case, the HONOR Band 5 will project light through your skin, in this case green, and measure your pulse with a sensor that picks up the small differences in your blood vessels near your skin as your heart beats.
The HONOR Band 5 picked up a new trick though: SpO2 measuring. SpO2 stands for peripheral oxygen saturation, and if you have been to a hospital you would have seen it monitored along with the other vital signs of a patient. It's quite new to smartbands, and what it does is help you check if you are getting enough oxygen. With that said, the current implementation takes too long to get a reading, and requires you to stay really still, or else you won't get a proper reading. Generally, if you are running low on oxygen, your heart rate will increase, so monitoring your heart rate is enough to guesstimate whether you are receiving enough oxygen, without having to wait nearly as long. And yes, the HONOR Band 5 can read your pulse in mere seconds and you don't have to stay nearly as still.
There's also the continuous heart rate monitoring. I would say it is a bit too aggressive. When I was completely idle i.e. dead asleep at night, I saw in the HUAWEI Health app that it was collecting data every 10 minutes. During the day when I was moving about, it collected data in intervals as short as 2 minutes. This was with the Smart monitoring mode. The Real-time option just leaves the heart rate sensor on all the time, sucking down tonnes of battery.
With that said, you would still be enjoying around 5 days of battery life, and I must say it is pretty good given that a reading is taken every 5 minutes. The smart mode results in slightly less power drain as it varies its data collection intervals, giving us around a week. These figures were obtained with Bluetooth connected for notifications and TruSleep enabled.
The step counting feature isn't the most accurate I have seen, as casual swinging of my arms actually caused it to record them as steps. I have seen my fair share of fitness bands that ignore this, so I would definitely have to count it against the HONOR Band 5. On the plus side, it does translate to more steps, for that feel-good aura after a day of sedentary living.
Your heart rate, step count and sleep monitoring can be tracked via the HUAWEI Health app. It even proffers a helpful little guide to help improve your sleep quality. The SpO2 data isn't recorded in the app though, which makes it seem like even more of an afterthought. For those who want to venture into the outdoors for their fitness regimes, the app can also use your phone's GPS to track the distance.
Aside from keeping tabs on your fitness, you can choose from the assortment of watch faces available in the HUAWEI Health app. There are no third-part watch faces for the HONOR Band 5, so you will be stuck with the 50 watch faces that HONOR themselves have come up with. Eight of them are already pre-installed on the watch, for increased convenience, I guess?
There is also the ability to show notifications, however like the Mi Band 4, there's no way to limit what gets shown when you are notified. It might be convenient, but given that sensitive messages might pop up at an inconvenient time, it might have been preferable to be able to be able to set it to just show the app icon when notifications roll in on the HONOR Band 5.
Conclusion
The HONOR Band 5 is a small step up from the HONOR Band 4. The screen is probably one of the most vibrant we have seen thus far, and the SpO2 feature is kinda novel. Just… maybe make it read faster?
Battery life could also be slightly better with more granular control over the frequency it measures my heart rate, and the step counting algorithm a bit more discerning for accuracy's sake. But overall for a RM149 fitness band, I guess the HONOR Band 5 does pretty well? I would also say that the HONOR Band 4 was more than enough to compete with the current crop of affordable smartbands out there, given that they came up with a color display so much earlier.
Which raises the question… Could HONOR have updated the HONOR Band 4 with the HONOR Band 5's SpO2 capability? Possibly, but a firmware update isn't nearly as newsworthy as a new product launch. If you have bought a HONOR Band 4, it probably isn't worth upgrading, but if you are new to the fitness band scene, the HONOR Band 5 is a solid contender in the sub-RM200 segment.
Our thanks to HONOR Malaysia for sending the HONOR Band 5 over for review!