VR Theme Park to Launch at Empire Damansara; By a Known VR Company from the U.S.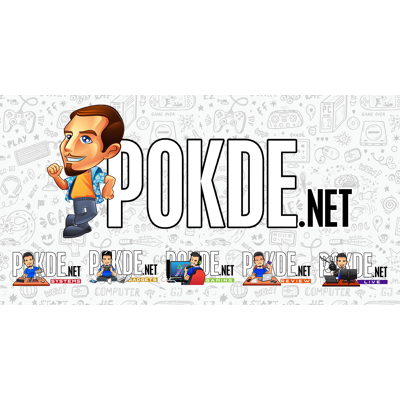 Instead of your usual theme parks, imagine if it's fully in VR. That's what this VR theme park will be about.
VR technology has been around for quite awhile already but it only started to really pick up in recent years. Which is why we're seeing those HTC Vive, Oculus Rift, and PSVR headsets moving around.
Imagine, putting all of that into a single theme park for everyone to enjoy, instead of your traditional theme park. Wouldn't that be cool? Well, a VR theme park is coming to Malaysia sooner than you think.
VR Theme Park to Launch at Empire Damansara
An international VR company known as US VR Global Inc. will be launching their first VR theme park known as the Hero Central Park. It is said to be one of the biggest VR parks to exist in the world, yet.
CEO of US VR Global Inc, Marc-Olivier Francq, mentioned that this VR theme park will be their launch pad for their company to the emerging markets especially ASEAN, India, and China. VR is a technology that is sought by many and they see a big chance of it growing huge in Southeast Asia.
Our first flagship Hero Central Park will be located in the soon to be completed Empire City, Damansara Shopping Mall, in Damansara Perdana, Selangor. We will take up a total of 170,000 sq ft of space for our VR and AR theme park. We expect to open our doors to the public by the first quarter of 2018.
According to Digi-Capital, total revenue generated by the VR & AR industry globally stood at USD $3.9 billion, with VR contributing about USD $2.7 billion. Digi-Capital predicted that the VR & AR industry will generate revenues totaling up to USD $120 billion. However, US VR Global noticed that there's an oversight in the potential market for it.
For instance, a lot of businesses who are interested in growing VR & AR, or might even plan on building a VR theme park, opted against doing so in countries with lower per capital income. US VR Global Inc. sees this as their opportunity at making it big as not only is the required investment for this low, they can make their return on it within 2 years.
Furthermore, they believe they can help businesses, both local and international, by establishing strong collaboration partnerships in terms of hardware and content. They also added in that compared to traditional theme parks, their VR theme park will be so affordable so everyone can enjoy it, and it will represent a great value-for-money experience.
Executive Chairman of US VR Global Inc, Ramelle Ramli, said:
US VR Global Inc. brings the cutting-edge of VR and AR enhanced leisure and entertainment to Malaysia by creating the Hero Central Digital Platform as an online enabler for its key business areas.
US VR Global Inc. plans to launch about 20 VR theme parks and 200 VR arcades throughout the whole Asian region within the next 3 to 4 years.
Pokdepinion: We're going to see a VR theme park in Damansara early next year assuming there's no delays. This is super exciting but I hope they mean it when they say that it's going to be affordable.