Review
HUAWEI Mate 10 review; AI-powered photography extraordinaire?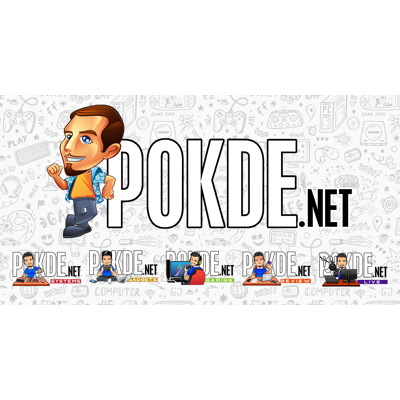 Positives
+ Complete entourage in a box!
+ Fast charger really goes fast
+ Minimal bezels make the 5.9" display seem manageable
+ Sleek glass panels are refreshing after HUAWEI's slew of metal unibody designs
+ Excellent 1440p IPS display
+ Stunningly quick front fingerprint sensor doubles as navigation keys
+ Dual Leica cameras offer excellent image quality
+ Priced well compared to the competition
Negatives
- Kirin 970 fails to impress
- Battery life is unbecoming of a massive 4000 mAh battery
- Body can be slippery at times
- Device gets warm easily
- RAM management is poor
- Wide aperture mode is messed up

Introduction
HUAWEI has really matured as a smartphone manufacturer, taking a huge leap into the premium flagship market with partnerships with Leica and Porsche Design. They are also one of the few companies that have their in-house SoCs, with Samsung and Xiaomi being the other two smartphone brands having the ability to design their own chipsets. This gives HUAWEI the advantage whereby they can pack a SoC with the right tools to deliver a unique experience for users.
The HUAWEI Mate 10 we are taking a look at today comes with a dedicated Neural Processing Unit (NPU) which greatly accelerates the AI features that comes with the HUAWEI Mate 10 and EMUI 8.0. AI is touted to be the next frontier, especially as the A11 Bionic in the latest iPhone trio also features a NPU. Other brands will definitely follow suit now that the fruity smartphone brand is on-board, but HUAWEI is already a step ahead of everyone else with their Kirin 970, which is actually faster than Apple's SoC at AI-related tasks. We know the HUAWEI Mate 10 will definitely be great for AI when it becomes mainstream, but how does it perform as an everyday smartphone? Let's take a look
Unboxing
HUAWEI has never disappointed with packaging. The HUAWEI Mate 10 comes in a nice flat black box with a subtle band finished in smoother material than the rest of the box. The little red Leica logo indicates HUAWEI's partnership with the German camera maestros.
The cover lifts off to reveal the HUAWEI Mate 10 laying in a tray with the words HUAWEI Design beside it. Perhaps HUAWEI wants to remind you that this is their own work without input from Porsche Design? It's not the first time we have seen HUAWEI Design emblazoned on their packaging though.
Lift off the tray and the two compartments with little icons indicating what lays beneath them is revealed.
The HUAWEI Mate 10 come with a full entourage, including a soft case to protect your smartphone from Day One. Out of the box, the HUAWEI Mate 10 is actually protected on both the front and back by a plastic screen protector and also a plastic sheet with a guide to help you insert your nanoSIM and microSD card. Our review sample didn't arrive with the documentation and SIM tray ejector pin though.
Appearance
HUAWEI has maxed out the front with minimal bezels on the top and bottom, while there really isn't any side bezels to talk about. HUAWEI has refrained from joining the hype train with an 18:9 display here, instead reserving the long display for the Pro variant. Still, 16:9 with these small bezels look plenty premium enough.
The back is entirely made of glass, a rather stark departure from HUAWEI's previous dedication to metal unibodies. Our Mocha Brown unit here has a really shiny sheen with a band in the camera area giving it a unique look. Leica branding is featured prominently beside the dual camera lens, and I also really like the symmetry formed by having the dual LED flash and laser AF system on opposite sides flanking the camera lens. The two cameras jut out of the smooth glass black with a metal rim around it.
You will find the primary loudspeaker on the bottom, as well as two microphone holes flanking the USB Type-C port. Flush antenna lines run on both sides of the phone.
Yet another microphone is positioned on the top, along with a 3.5mm jack and IR blaster. The HUAWEI Mate 10 is probably going to be the last flagship from HUAWEI with a 3.5mm jack, so appreciate it, while you can.
The power button and volume rocker are not differently textured like on older HUAWEI flagships, but they do feature a nice brushed metal finish and chamfered edges. The metal frame is also brushed metal, with a smooth chamfering that won't nick as easily as the sharp chamfering found on other devices. The SIM tray is over on the left side of the HUAWEI Mate 10.
Specifications
CPU/Chipset:
HiSilicon Kirin 970 (4 x ARM Cortex A73 @ 2.4 GHz, 4 x ARM Cortex A53 @ 1.8 GHz), dedicated NPU
GPU:
Mali-G72MP12 @ 850 MHz
RAM:
4GB LPDDR4X
Display:
5.9″, QHD (1440p) IPS display, RGBW sub-pixel arrangement, 499 ppi, HDR 10 support
Storage:
64GB UFS 2.1 (expandable with microSD up to 256GB)
Camera:
Main Camera(s)
12MP f/1.6, 1/2.9″ IMX 386, 27mm (35mm equiv.), RGB matrix, PDAF, OIS
20MP f/1.6, 27mm (35mm equiv.), monochrome
Leica Summilux-H, dual LED flash, Wide aperture mode, laser autofocus system, 2x lossless zoom
Front Camera
8MP f/2.0, 26mm (35mm equiv.) screen flash, Beautify Mode, bokeh mode
OS:
Android 8.0 Oreo with EMUI 8.0
Connectivity:
Dual-band Wi-Fi 802.11 a/b/g/n/ac
Bluetooth 4.2 with AptX, AptX HD, LDAC HD Audio
Cat.16 1 Gbps (DL) and Cat.13 150 Mbps (UL) LTE
SIM:
Dual nanoSIM (one nanoSIM slot doubles as microSD slot)
Battery:
Li-ion 4000 mAh
Weight:
186 g
The new Kirin 970 SoC is built on TSMC's 10nm FinFET process, which is expected to offer better efficiency over last year's 16nm chipsets from HUAWEI. 4GB of RAM seems rather limiting (or not, according to a HUAWEI executive) when 6GB is available in a mid-range device. Well, perhaps HUAWEI needed something to make the Mate 10 Pro appear more.. uh, Pro.
HUAWEI has learnt its lesson from its P10 fiasco, with the HUAWEI Mate 10 featuring UFS 2.1 exclusively. Or so they say. I couldn't run the cat proc/scsi/scsi command on the HUAWEI Mate 10 to determine what UFS chip is inside, so I decided to run Androbench. The 748.52MB/s read speeds corroborates HUAWEI's statement, so I am happy.
Bluetooth 4.2 is also rather outdated, but thanks to Android Oreo, the HUAWEI Mate 10 supports a wide variety of Bluetooth audio codecs to make for a better wireless listening experience. The DAC in the HUAWEI Mate 10 is also plenty capable, with support for up to 32-bit/384 kHz audio.
Performance
So we have the Kirin 970, with its 10nm FinFET manufacturing process and the Cortex A73 and A53 cores clocked exactly the same as in the Kirin 960. The Mali-G72MP12 GPU is a big upgrade from the Mali-G71MP8 found in the Kirin 960. We will take a look to see if it has the grunt to match 2018's giants like the Snapdragon 845 and the upcoming Exynos 9810.
The HUAWEI Mate 10 is off to a good start, topping the Antutu benchmark chart. It doesn't leave the current crop of flagships far behind though, which is quite worrying when next year's flagships start popping up.
The CPU performance here is rather lackluster. The Nokia 8 and Galaxy S8 both come out ahead of it. It is understandable though considering the Exynos 8895 packs custom Mongoose M2 performance cores, while the Snapdragon 835 in the Nokia 8 has semi-custom Cortex A73 performance cores marketed as Kryo 280. HUAWEI definitely has to start working on custom cores if it intends to pose a threat to the big dogs in terms of performance. It does pull ahead of the Nokia 8 by a small margin in the multi-core test, but is still unable to beat the Galaxy S8.
GPU performance is also similarly worrying, with the HUAWEI Mate 10's slotting in below the Galaxy S8 and the Nokia 8 once again. The lead that the Nokia 8 has over the HUAWEI Mate 10 is pretty formidable, and we expect to see the HUAWEI Mate 10 fall even further down the charts when the flagships with the Adreno 630-packing Snapdragon 845s arrive. Unless HUAWEI has another SoC with a beefier GPU up its sleeve, the upcoming P-series flagship with the Kirin 970 will definitely be outclassed by its peers.
The HUAWEI Mate 10 does pretty well in PCMark's benchmark. Considering the HUAWEI Mate 10 is marketed as device for professionals, it does seem fitting that it ranks as one of the fastest at productivity-related workloads.
Battery life is a rather sore point for the HUAWEI Mate 10. Despite featuring a sizeable 4000 mAh battery, it falls behind the Nokia 8 and Galaxy S8 which both feature 3000 mAh batteries. The HUAWEI Mate 10 does have a bigger screen, but the battery is also much bigger. It points to the HUAWEI Mate 10 either having poorly optimized software, or TSMC's process is not as efficient as GloFo and Samsung's fab.
Real-world usage delivers rather mixed results. You can get anything in the range of 3 hours to 5 hours, depending on your usage. As with previous Kirin SoCs, battery consumption when using a data connection is substantially higher than when using WiFi, indicating an inefficient modem. Fast charging works as advertised, giving me a full charge from 12% in a mere 1 hour and 20 minutes. Considering that this is a 4000 mAh battery, that's really impressive!
User Experience
HUAWEI managed to cram a vibrant 5.9″ 1440p display into this body, while keeping the dimensions manageable thanks to side bezels that are practically non-existent. I like the colors of the IPS display, as they can match SuperAMOLED panels in terms of vividness while also featuring an ultra-low minimum brightness. Great for viewing in dark conditions. You also do not have to worry about OLED burn-in here, which is a great point in favor of IPS displays.
Also amazing was the fact that they stuck a front fingerprint sensor on the lower bezel. However HUAWEI decided not to add capacitive keys, and instead wants you to use on-screen navigation keys or rely on gestures. The fingerprint sensor is really quick, detecting my finger stunningly fast. This is definitely the fastest I have seen a device wake up. There is practically no delay between my thumb contacting the fingerprint sensor and the screen waking up. Gestures work well too, with a tap for back, long press for home, swipe to the sides to bring up the multitasking cards and swipe up to access Google Assistant. The fact that we don't need to ever have navigation keys popup on the screen means that the full 5.9″ display can be utilized.
With all that said, the device is really quite slippery. The metal sides while grippier than the smooth glass back, doesn't really have a lot of surface area to hold on to. My unit has actually hit the floor a couple of times, with dents in the metal frame but the glass panels held up well to the abuse, with both the front and back still perfect. Opting for a glass back also seems to have caused HUAWEI to be unable to cool the Kirin 970 properly, as the area to the right of the camera (with the screen facing me) does warm up quite substantially when watching videos or gaming. Oh and this is rated IP53, unlike its bigger brother.
For audio, the HUAWEI Mate 10 features a 3.5mm jack which is fed by a DAC capable of handling up to 32-bit/384 kHz. Numbers are nice to see, but I am glad to report that it sounds pretty good too. You do have HUAWEI Histen sound effects to play around with to tune the sound signature and even opt for virtual 3D audio, but my Simgot EN700 Bass sounds great with HUAWEI Histen off. The loudspeakers are decent too, with the earpiece doubling as a secondary speaker too. It's very weak, even weaker than the one in the ZenFone 4 (2017), but it does offer a mild stereo effect. As usual, there isn't any bass to speak of coming out of these speakers.
HUAWEI is one of the first OEMs to launch their device with Android 8.0 Oreo, along with its own skin, EMUI 8.0. While the overall appearance is more akin to previous iterations of EMUI, it does pack features new to Oreo like Autofill, Notification Dots and Picture-in-Picture too. However I noted a rather annoying bug — setting the DPI affects the size of everything but the notification shade. The end result is huge notification cards, quick setting icons that look totally out of place against the smaller UI elements everywhere else. HUAWEI also baked in some fitness features in Health, allowing you to track your steps even without a smartband. This feature has been available for some time on HUAWEI devices, and it's nice to see it still around. The presence of HUAWEI's own music player app in addition to Play Music seems redundant, just like having both HUAWEI's Email app and Google's Gmail.
Using the device as my daily driver, it does quite frequently choke when I swap between a few tabs in Chrome to Facebook and then tap on a chat head to reply to messages. Firing up the camera also routinely results in the background apps being killed. I believe the 4GB of RAM is the issue here, especially when it is running a rather heavily customized skin. Perhaps HUAWEI intends to drive heavier users towards the HUAWEI Mate 10 Pro? HUAWEI should put their expertise at machine learning and AI to good use here, and do a better job at RAM management especially when they are offering less than the 6GB that most recent flagship have.
Now that we have gone through most of the device, let's take a look at the cameras. The latest camera setup doesn't see much change coming from its predecessors. Why change a winning formula, right? So we get a 12MP RGB + 20MP monochrome sensor behind Leica Summilux-H optics, just like the HUAWEI P10 Plus did. However this time the apertures are wider, from f/1.8 in the P10 Plus to an unprecedented f/1.6. Yes, the LG V30 did f/1.6 first, but this is the first smartphone to feature TWO f/1.6 lenses. Autofocusing is handled by phase detection in the 12MP IMX386 sensor, in addition to the depth perception afforded by the dual camera system and laser autofocusing system, as well as the good ol' contrast detection autofocus. Autofocusing on this device is fast, no doubt about it.
The camera UI is pretty convenient to use, with most features accessible with just a single swipe or tap. I really like the easy access to the Pro mode by swiping on the little tab near the shutter button. In fact I often open the tab just to see the parameters the camera goes for automatically, without actually meddling with the exposure settings. HUAWEI uses AI to help you get the best shot automatically, with its scene detection feature. Do note that keeping the camera app opens causes the phone to heat up pretty quickly, and it can get quite uncomfortable to hold.
The results of the camera are great. The f/1.6 aperture opens up a lot of opportunity for real bokeh when doing close ups. Lots of details are seen upon zooming in on shots taken in good lighting, while the Smooth color profile makes even the most random shots look better. I especially like the photos of food taken with the Smooth color profile. There is probably some auto HDR behind the scenes, so you won't ever need to turn on HDR at all to get excellent dynamic range. Low light performance is good thanks to the wide aperture, with well controlled noise but there is a visible loss of fine detail upon zooming in. Monochrome images are fun and highly detailed, but the HUAWEI Mate 10 never remembers that the monochrome sensor is in fact a 20MP sensor, thus deciding to shoot at 12MP for monochrome shots too. If you want to take full advantage of the 20MP sensor, you will have to manually change it. Every. Single. Time. Or, you can shoot color photos in 20MP and lose out on the 2x lossless zoom which actually works quite well in practice. The 20MP monochrome sensor offers quite a lot of details, as can be seen in the shots with rain drops actually being visible. Even the 12MP monochrome shots offer more fine detail than the color photos, which is to be expected. Selfies are overly smoothened, which is definitely something I know girls look forward to. Do check out the full sized samples on Flickr here.
The Wide Aperture mode which debuted on the HUAWEI P9 is still here, but seems to have taken a step backwards. I enjoyed the images out of the normal auto and manual modes, but I am quite taken aback by those I got from the wide aperture mode. The blurring is far from accurate. You also can apply the bokeh effect to your monochrome shots, but these suffer from the inaccurate blurring effects too. Despite HUAWEI claiming to use AI for the software blurring, it seems to be worse than in previous iterations. A HUAWEI representative once likened the AI in the HUAWEI Mate 10 to a 3 year old child. Perhaps it needs some time to grow up? But until then, it is doing a poor job at identifying what should and what shouldn't be blurred in a shot. The blurring is also far from natural.
Conclusion
The HUAWEI Mate 10 is a nice smartphone. It is the proof that HUAWEI isn't afraid of using glass panels on both front and back just like Apple, and it shows that they can do minimal bezels without going down the 18:9 route. The f/1.6 cameras co-engineered with Leica do a great job delivering great shots without much effort. The Kirin 970 in it is also quite a courageous step for HUAWEI, opting to go for AI before it's mainstream. There is also the EMUI Desktop which is much better than Samsung DeX, as it only requires a Type-C cable to HDMI cable to connect to your display, unlike Samsung which forces you to buy a dock to use it. The minimal bezels, quick fingerprint sensor with gesture navigation also add points in favor of the HUAWEI Mate 10.
However while its ahead of the pack in one way, the HUAWEI Mate 10's performance in our benchmarks is quite worrying. It doesn't even manage to top the current crop of flagship devices convincingly, and the next generation chipset and smartphones are just around the corner. The Leica dual-camera's fancy wide-aperture mode which once let HUAWEI stand heads-and-shoulders above the competition is actually not that useful now, but that should be able to be fixed with software updates later. In its current iteration, it is really quite poor. The RAM management is also in desperate need of attention, with stutter and background apps killed more frequently than certain mid-range devices.
For RM2699, the HUAWEI Mate 10 is a decent device. As the competition are now pricing their flagships into the stratosphere and beyond, HUAWEI maintains a relatively affordable price tag. It is quite worth the price, but when you consider that the Kirin 970 will be outclassed very soon, the deal suddenly doesn't seem nearly as sweet. Still, if we just focus on the here and now, the HUAWEI Mate 10 is definitely a device worthy of our Bronze Pokdeward.