Review
HUAWEI Mate 30 Pro Review — beautiful hardware but…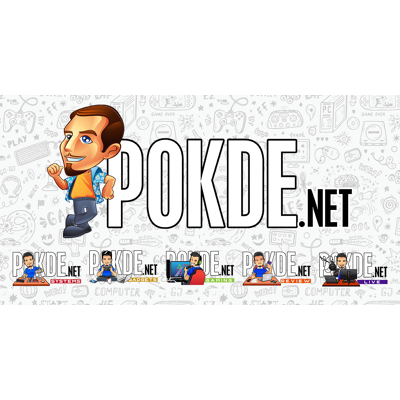 Overview
HUAWEI's latest flagship, the HUAWEI Mate 30 Pro brings two 40MP cameras, a huge screen that flows over the side for a near seamless design, and of course, the hardware to back that up.
1 Year + 1 Year Free Extended Warranty
8GB + 256GB: RM3899 (SRP)
Positives
+ Horizon Display is both beautiful and functional
+ Sleek design that looks like it's made entirely of glass
+ Good performance in daily use and benchmarks
+ Good battery life
+ EMUI 10 fixes most of my complaints with earlier EMUI versions
+ Excellent camera with plenty of features to play around with
Negatives
- GPU performance is quite lacking
- No stereo audio or headphone jack
- Could do with a less aggressive app-killing policy
- Relatively pricey
The HUAWEI Mate 30 Pro has been in the market for quite some time now, with the main drawback being its lack of Google's services. It's been a good few months and HUAWEI has been growing their own AppGallery aggressively. But if we were to look beyond that, what does HUAWEI bring to the table with the HUAWEI Mate 30 Pro? I think this is the perfect time to take a good look at it, considering that most of the 2020 flagships are just around the corner.
Unboxing
The box of the HUAWEI Mate 30 Pro is just like what most of the HUAWEI Mate series that came before were packaged in. It's a textured black box, with clean text that really delivers a no-nonsense image.
Inside lies a pair of USB-C earphones, the charging cable and the 40W HUAWEI SuperCharge power adapter, as well as the SIM ejector. There should be some documentation and a protective case included with the retail units, but unfortunately our review sample did not come with that.
Appearance
On the front, it's mainly dominated by the huge 6.53″ display. HUAWEI designed it with a intense 88° curve, which makes the sides blend seamlessly into the sides. HUAWEI calls it the HUAWEI Horizon Display, and it definitely looks like you are peering over the horizon when moving from side to side with the HUAWEI Mate 30 Pro.
This sharp curvature also meant that HUAWEI didn't have much space for volume buttons. Instead you get only a volume button here, and even that is extremely slim. The metal frame is so minimal around the sides that it is nearly non-existent.
The top and bottom edges are flattened out, which gives some nice contrast to all the curves everywhere else. Here on the bottom there's the primary loud speaker, USB-C port and SIM tray, while there's a microphone and IR blaster at the top. Yes, HUAWEI somehow managed to cram the IR blaster in the HUAWEI Mate 30 Pro. No headphone jack, but HUAWEI has had the habit of dropping the headphone jack on their Pro smartphones for quite some time already.
And finally, the sweet looking back. The glass has a deep mirror finish under the glass, which is pretty mesmerizing to look at. The camera hump could have been done better though, as the metal edges aren't nearly as refined as the rest of the HUAWEI Mate 30 Pro. Nonetheless, the circular hump, shimmery surrounds and LED flash placements are supposed to evoke images of dedicated cameras, and I would say HUAWEI is pretty successful in their attempt. Oh and it definitely looks better than a rectangle in a corner.
Specifications
CPU
Kirin 990 (2 x Cortex-A76 @ 2.86 GHz + 2 x Cortex-A76 @ 2.09 GHz + 4 x Cortex-A55 @ 1.86 GHz), 7nm FinFET
GPU
Mali-G76MP16 @ 700 MHz
RAM
8GB LPDDR4x
Display
6.53″ FHD+ (2400 x 1176) OLED, Horizon Display
Storage
128GB UFS 3.0 (expandable via NM card up to 256GB)
Camera
Main Camera(s)
40MP f/1.6 primary camera (27mm), OIS, 1/1.7″ RYYB Quad Bayer sensor
40MP f/1.8 ultra-wide angle (18mm), 1/1.154″ RGGB Quad Bayer sensor
8MP f/2.4 3x telephoto camera (80mm), OIS
3D ToF Depth Sensing Camera
Master AI, AI HDR, Pro mode, Super Night Mode, Leica color profiles, 4K60 video, 7680 fps slow mo, AI Color, Beauty mode, Dual LED flash, RGB sensor
Front Camera
32MP f/2.0
3D Depth Sensing Camera
AI Beautify, Color Filters, AI HDR, 1080p30 video
OS
EMUI 10 based on Android 10
Connectivity
LTE Band 1/2/3/4/5/6/7/8/9/12/17/18/19/20/26/28/32/34/38/39/40/41
Wi-Fi 802.11 a/b/g/n/ac (Wave 2) (2.4 GHz, 5 GHz)
Bluetooth 5.1
NFC
USB 3.0 over Type-C
Dual-band GPS, Galileo, QZSS
SIM
Dual SIM
Battery
4500 mAh (non-removable)
40W HUAWEI SuperCharge, 27W Wireless HUAWEI SuperCharge
Dimensions
158.1 x 73.1 x 8.8 mm
Weight
198g
Ingress protection
IP68
Performance
As a device that's supposed to compete against 2020's flagships, we do see rather uninspiring performance. With that said, 2019's flagships are far from being slow in any way, so it's all good.
The HUAWEI Mate 30 Pro serves up performance that nips at the heels of the Mi 9 with the Snapdragon 855, but is definitely a far cry from the realme X2 Pro's Snapdragon 855+. The Snapdragon 865 should widen the gap even further, which doesn't bode well for those who want to sit at the top of benchmark charts.
While the overall performance may not be that impressive, the Kirin 990 does pack a strong punch with its CPU cores. It handily beats the Snapdragon 855, and objectively leaves the Snapdragon 845 and Kirin 980 smartphones in the dust.
The main reason why the HUAWEI Mate 30 Pro didn't do so hot in Antutu was due to its lackluster GPU performance. This was without Performance mode, and performance mode does yield higher scores.
In PCMark we see pretty middling performance as well, which while far from ideal, is not the slightest bit to worry since we have yet to find an application that can bring the POCOPHONE F1 to its knees yet, and this is even faster than that old 2018 device.
Battery life is a strong point though for the HUAWEI Mate 30 Pro. Packing a huge 4500 mAh battery, the HUAWEI delivers nearly 13 hours of battery life. It comes pretty close to what the HUAWEI Mate 20 X was capable of, which is a pretty interesting result given the smaller battery and much higher performance.
Battery life in daily use is pretty impressive too. With some COD Mobile, a lot of Facebook and Instagram, I managed to clock over 6 hours of screen time, over a smidgen more than a day away from the plug. Recharging it with the 40W HUAWEI SuperCharge power adapter gave me back 59% in just 30 minutes, which is really impressive.
User Experience
Unlike most curved screen smartphones, the Horizon Display on the Mate 30 Pro bends 88° to meet the sides. The palm rejection is pretty simple: the device just rejects all touches on the side of the display, unless it's a double tap. That's good, as my palms were pretty much in constant contact with the screen and yet I didn't encounter a weird mess of accidental touches.
The screen itself is a really pretty one, although it is somewhat of a downgrade to a weird 1176p resolution instead of the 1440p resolution that its predecessor, the Mate 20 Pro had. In terms of colors I have zero complaints here, and it does look like it goes brighter than the HUAWEI Mate 20 Pro, for better visibility under direct sunlight.
Audio wise you will be missing out on stereo sound, as HUAWEI makes the screen perform double duty as an earpiece as well. In practice it might take some practice getting used to it for calls as well, as the loudest part is a little further down from the notch than in conventional smartphone designs. The USB-C does output analog audio, which is a good thing as it opens up the option to get inexpensive USB-C to 3.5mm adapters.
Speaking of the notch, HUAWEI bravely went with a wide notch to allow for the use of 3D facial recognition and air gestures. While the HUAWEI Mate 20 Pro made use of 3D IR sensors, the HUAWEI Mate 30 Pro packs a 3D ToF sensor to better capture your face, even in pitch black darkness. It's a good combo and definitely works great in combination with the blazing fast fingerprint scanner. The fingerprint scanner is probably positioned a bit too low on the device, as trying to unlock it while holding the Mate 30 Pro with the same hand makes it feel like it's going to tip out of your hand anytime.
As part of the whole gesture thing, HUAWEI actually turned the volume buttons into gestures as well. Notably, there was almost no room for the power button, so this was partly forced by the design as well. You will have to double tap on the sides to bring up the volume controls. Adjustments are pretty intuitive, as all you need to do is slide up or down, but bringing the volume slider up was not something I did reliably. Definitely don't get this if you have lecturers who will go ballistic because your phone made a peep in class. The sides also work as gaming triggers which can be a real help if you are into mobile FPS titles.
The rest of the gestures that has graced HUAWEI smartphones for years by now such as the knock-screenshot works flawlessly. There's also new air gestures that use one of the sensors in the notch to capture your hand motions. Now moving on to EMUI 10…
One of the biggest elephants in the room when it comes to evaluating HUAWEI's latest smartphones is the lack of Google's services. Admittedly, it also took me quite some time to get around to reviewing the device, partly because I had taken my sweet time checking out other app stores are there in the market, and what can and cannot be done. I will be discussing that in a separate article, but what I can say is that the experience of using the HUAWEI Mate 30 Pro isn't all that different from that of any other Android smartphone, except that you don't have pre-installed Google apps, and you can't use the Play Store to get them.
Regarding the experience, EMUI 10 looks like a more modern EMUI 9. They haven't done that many changes, but the notification shade is a lot more refined than before. The row of quick settings at the top now sport more modern round icons, and can be pulled down to reveal a pretty familiar looking UI which places the settings right under where your thumb should be. Meanwhile the Settings menu is still a weirdly colorful area. There is no app drawer by default, like on countless other Chinese phones, but HUAWEI does allow the option to use an app drawer if you want, a feature they introduced way back since EMUI 5.
I do wish the app-killing policy was a little less aggressive though. While it works reasonably well to extend battery life as much as possible, it does not bode well for urgent messages. WhatsApp was routinely killed in the background and I would be getting messages late because of it.
The camera UI is another area that has been refined slightly, but does not see huge changes. The features are all the same, but the font they used is a bit more matured than the font we saw back on the HUAWEI P30. There are now more color filter options too, in addition to Leica's Smooth and Vivid profiles. The issue with having to go through two menus to capture 40MP shots is still present, which is slightly annoying.
Results… Well, they are interesting to say the least. With two 40MP cameras, HUAWEI delivers ultra-wide angle photos that look as awesome as its main camera, although the field of view is definitely a lot narrower than what we are used to getting from ultra-wide angle cameras. There's also the 3:2 aspect ratio, which I do wonder why it isn't more common in smartphones. The Super Night Mode works on all three cameras too, which is nice to see. Colors can get a bit weird, with an emphasis on strong contrast with the Leica color profiles, and an unusually flat tone with the default. With that said, all cameras capture plenty of detail, although you do lose out on the macro capability that HUAWEI introduced back in the HUAWEI Mate 20 series. I do wish that it would be easier to switch to the 40MP mode though, or the ability to shoot 40MP ultra-wide images, but it just wasn't to be. Hopefully HUAWEI will bring that in a upcoming update. You can check out the full-res images here.
Verdict: Superior hardware held back

There is little to complain about on the HUAWEI Mate 30 Pro. The design is nothing short of stunning, and the cameras, while not exactly delivering the most natural-looking results, serve up some very appealing photos, and I believe that should be of more importance in this era of social media. The performance is not the best we have seen, but it is more than sufficient for any recent mobile games we have, and since we can use the edges as triggers for gaming, it adds an interesting layer to the experience of using the Horizon Display.
Now about its main shortcoming… There are avenues to get Google services running on the Mate 30 Pro, but it's not something we can officially condone. You might also have seen the recent news of HUAWEI working with other Chinese smartphone makers on an alternative app distribution platform, which might make things more interesting. Still, there's a learning curve to picking up an Android phone sans Google's services, and that might be hard to overlook, especially when the HUAWEI Mate 30 Pro costs RM3899. It's definitely worth it for the hardware here, but whether you can accept the slight annoyance of relearning how to get apps onto an Android smartphone is entirely up to you.
Our thanks to HUAWEI Malaysia for sending us the HUAWEI Mate 30 Pro for review.