Review
HUAWEI MateBook X Pro (2021) Review – Great for work and a little bit of play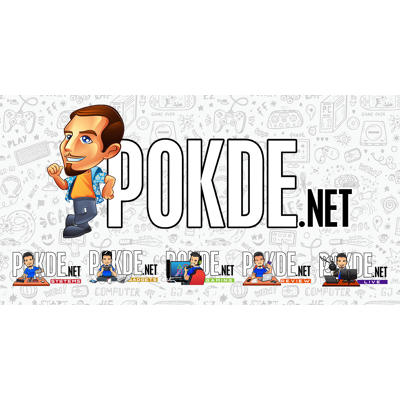 Overview
The HUAWEI MateBook X Pro looks great and feels great and is perfect for office use.
2 Years Local Manufacturer Warranty
Positives
+ Beautiful and elegant design
+ Premium build
+ Bright and vibrant display
+ Touchscreen
+ Decent battery life
+ Good audio
+ Decent light gaming performance
Negatives
- Laptop runs hot after a while
- Poor trackpad
- Awkward webcam placement
- Lack of connectivity ports
- Pricey
HUAWEI has been producing their MateBook line of laptops for a while now and for the most part, they have been doing a pretty good job at it. So how does the latest HUAWEI MateBook X Pro fare? Read on to find out.
Unboxing
The HUAWEI MateBook X Pro features a rather unique unboxing experience. It comes with an unassuming brown outer cardboard box with an illustration of the laptop that acts as a sleeve of sorts for the HUAWEI MAteBook X Pro's more premium looking white box inside. The design of the inner box is very simple yet elegant with just the name of the laptop written in gold and reflective lettering. The box also has a very nice finish to it, further showcasing the elegance of the box's overall design.
Opening the box you will find the HUAWEI MateBook X Pro itself wrapped in a white cloth sleeve. Underneath the laptop, you will see cutouts with two smaller boxes fitted inside them containing the 65W Type-C charger, the USB Type-C charger cable, quick start guide and warranty card. Our unit also came with the HUAWEI MateDock 2 but we're not entirely sure if comes bundled with the Malaysian retail unit. HUAWEI has yet to respond to our inquiries on it.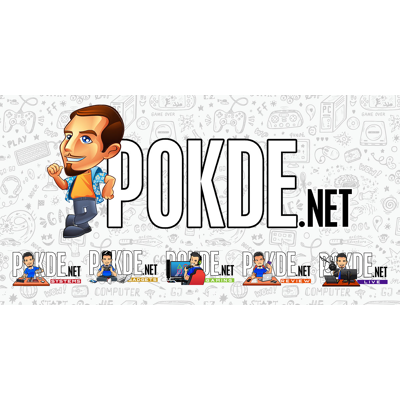 Appearance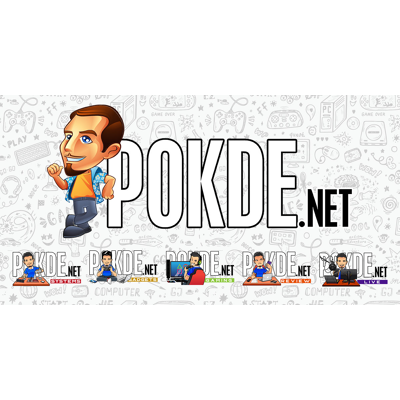 As far as the overall appearance of the HUAWEI MateBook X Pro goes, there's little difference between this year's model and the 2020 model. Not necessarily a bad thing in my book as last year's model is already a beautiful laptop in itself and why change something that's pretty in the first place? The unit we have here is the Emerald Green variant and features a nice and smooth surface on the lid. You will also see the HUAWEI logo on top of the lid written with a nice mirror-like reflective material. First glance certainly screams premium and elegant.
Opening the laptop you will be greeted with a huge and gorgeous glass display that has a 91% screen-to-body ratio and very minimal bezels. The 3:2 aspect ratio also makes things displayed look much bigger than what they actually are. You can also see that the HUAWEI MateBook X Pro features a full-size chiclet keyboard, a wide glass trackpad as well as the signature pop up webcam. There is also a power button at the top right of the keyboard that doubles as a fingerprint sensor.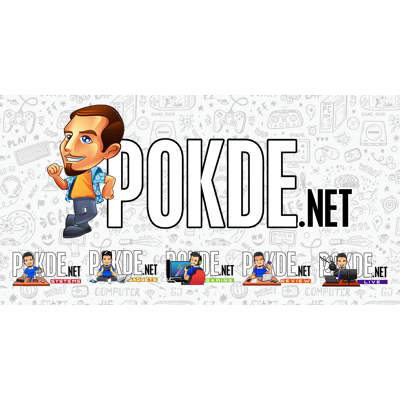 Underneath the laptop, you will see that there are four circular rubber feet on each corner and no visible cutouts for vents. HUAWEI went for a more minimalistic and clean look for the laptop so I understand why there are no vents at the bottom. There are, however, a couple of speaker slits on either side of the MateBook X Pro.
HUAWEI MateBook X Pro Specifications
CPU
Intel Core i5-1135G7 @ 2.4GHz (up to 4.9GHz Boost), 4C/8T, 28W TDP, 10nm
RAM
16 GB LPDDR4X-4266
GPU
Intel Iris Xe Graphics
Storage
512GB PCIe NVMe SSD
Software
Microsoft Windows 10 Home
Connectivity
IEEE 802.11 a/b/g/n/ac/ax
2.4GHz and5 GHz
2 x 2 MIMO
Support WPA/WPA2/WPA3
Bluetooth 5.1
USB-C x 2, Charging/Display (Dual [email protected] Max.3840 x 2160 resolution) / Data (Max.40 Gbps)
USB-A 3.2 x 1
Display
13.9-inch 3K (3000 x 2000) LTPS panel, JDI LPM139M422, 100% sRGB, 450-nit brightness
10-point multi-touch sensitive screen with finger gesture screenshot
Audio
Quad speaker
Dual microphone
1 x 3.5mm headset and microphone jack
Power
65W power adapter, USB-PD support
56 WHr Li-Po battery
Dimensions
304 x 217 x 14.6 mm
Weight
1.33kg
Performance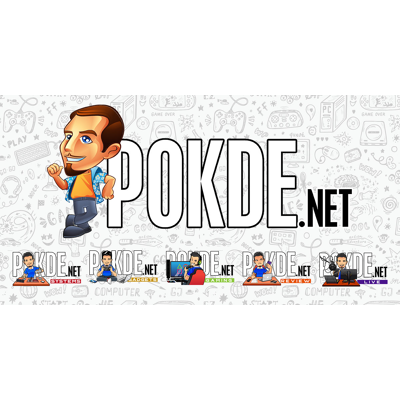 First up on our performance test is the HUAWEI MateBook X Pro's CrystalDiskMark scores. As you can see here, the laptop has a pretty good score so you can expect fast boot-ups and loading times.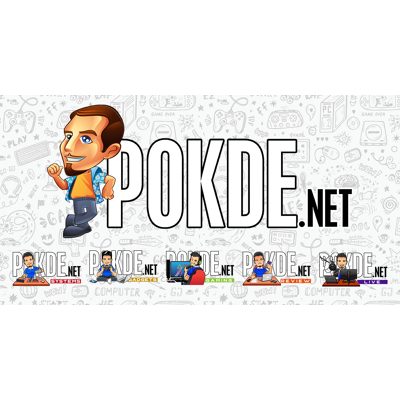 Moving on to the Cinebench R20 scores, the HUAWEI MateBook X pro performs just about as well as I expected. The performance is quite competitive with the other laptops in the same category, although the multi-core scores are relatively low.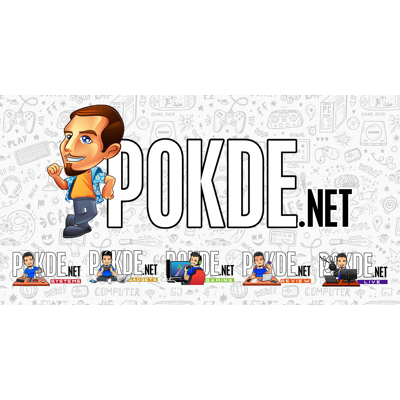 As for the Superposition score, the HUAWEI MateBook X Pro only managed a score of 857 which is considered pretty decent especially when you consider it is an integrated graphics solution versus the other MX330/MX250 GPUs. However when compared against the other 11th Gen laptops, it is quite poor, but more on that later.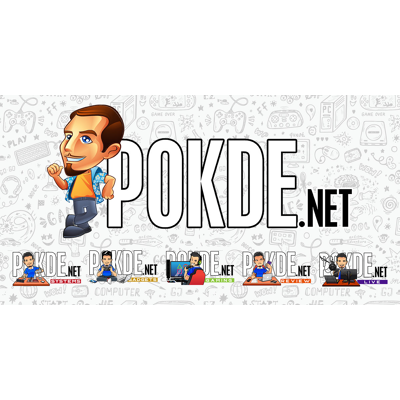 The Time Spy score points a pretty similar picture here. It seems that HUAWEI has designed the HUAWEI MateBook X Pro in a way that it can handle CPU workloads better than it can handle GPU ones.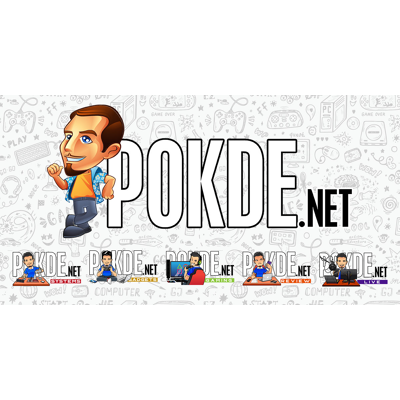 The PCMark scores also reflect upon the laptop's previous scores above. The HUAWEI MateBook X Pro scored a low 3999 for Digital Content Creation, a 6424 for Productivity, a 9416 for Essentials and an overall score of 4466.
User Experience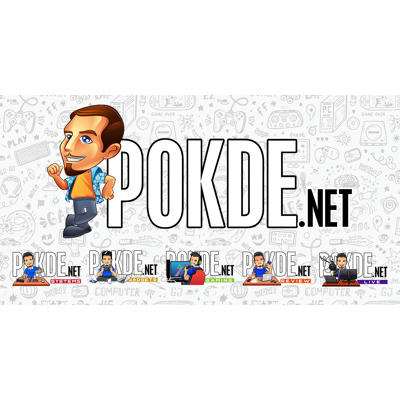 The 14-inch display of the HUAWEI MateBook X Pro is certainly the highlight of the laptop. Colours are bright and vibrant with splendid viewing angles. The 3:2 aspect ratio provides you with a lot more screen space that certainly helps a lot when you're writing or viewing documents or if you're simply just surfing the web. One thing of note is that there are no rubber bars around the screen and since the display is made of glass I worry that it can get scratched or damaged when you close the laptop.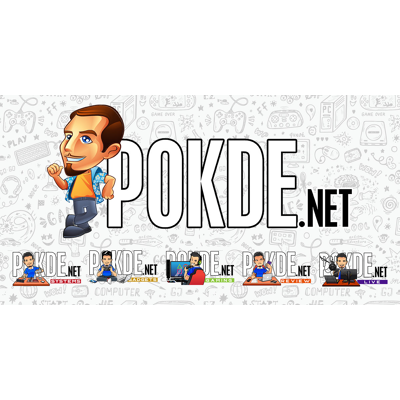 The touchscreen is also pretty responsive and adds that added touch (get it?) of convenience especially when you're dealing with web documents or you just want to show a particular part of a website to another person. The downside of using the touchscreen is that you tend to get ugly finger marks all over the screen but this can be easily wiped off with a cloth or any other cleaning method.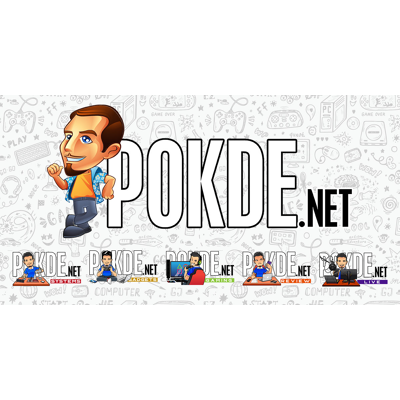 Watching movies or videos is also a treat on the HUAWEI MateBook X Pro as the 3K display is beautiful and satisfying to look at. The display of the HUAWEI MateBook X Pro is truly immersive which is pretty impressive for a device as compact as this.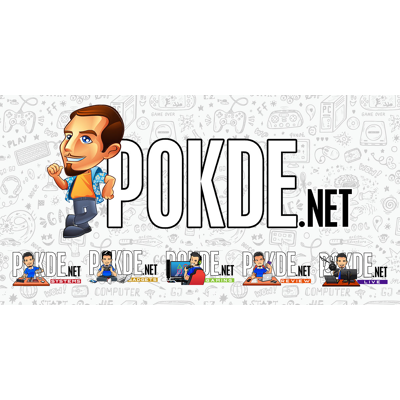 Coupled with the laptop's better than average speakers, and you've got a good laptop for your entertainment needs. Another good thing about the speakers is that they don't distort even when volume levels are maxed out. Though I would've liked it more if the speakers had a slightly more punchy bass just to round out the whole sound experience.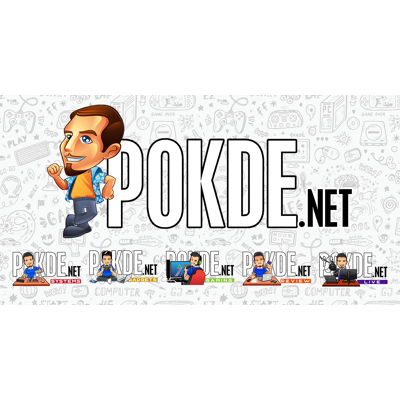 The laptop also features Nahimic software onboard which you can use to tune the sound of your speakers and headphones to your liking. From my experience, it doesn't really improve the sound experience all that much but the fact that it's there is much appreciated.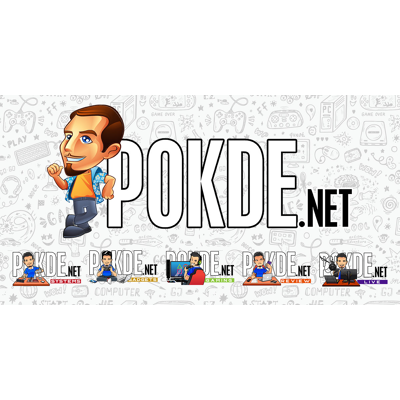 The keyboard is a backlit chiclet keyboard that is pretty comfortable to use. The key travel is pretty short but there's an acceptable level of tactility that makes up for it thus giving a pretty enjoyable typing experience. I have a huge problem with the trackpad though as it can be a little oversensitive at times with poor palm rejection. I can't tell you how many time I accidentally clicked on something when I'm just scrolling. Not good if you're planning to stalk your crush or ex on social media.
In terms of connectivity, I find that the ports provided on the HUAWEI MateBook X Pro are a little lacking. You get two USB Type-C ports, an audio jack and just a single USB Type-A port. Admittedly, this is still better than what you get on other similar laptops but it would really help if there was just one more Type-A port.
This slideshow requires JavaScript.
Gaming on the HUAWEI MateBook X Pro is pretty interesting and for the most part, the laptop is pretty capable of running many games at 1080p thanks to the Intel Iris Xe graphics. I managed to run GTA V at a very respectable 40 frames per second on average though I did have to tone the graphics down pretty low. Phasmophobia ran at an average of 30 frames per second while Hades ran super smooth with no frame hitches whatsoever. I did have some issues with The Outer Worlds as the laptop struggled to keep it at even 30 frames even at 900p.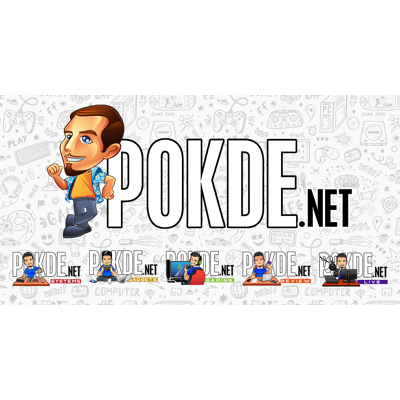 I can also say that the battery life can last close to what HUAWEI advertised the laptop to last. Based on my usage, the HUAWEI MateBook X Pro managed slightly more than 9 hours with a combination of work and Netflix binging.
The camera placement makes the webcam incredibly awkward to use. I get what HUAWEI was trying to achieve and without the pop-up camera, we wouldn't get what is essentially one of the best screens on a laptop. I just wish there was a better way for me to use the webcam without showcasing my unkempt nose hairs to the world whenever I get on a video call.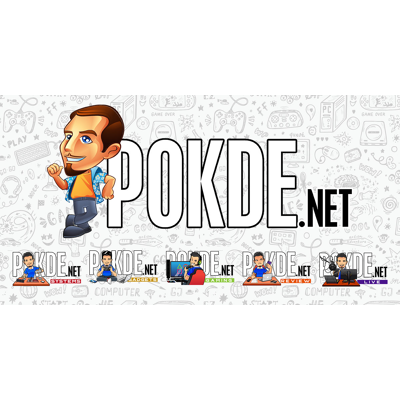 Unfortunately, due to the design of the HUAWEI MateBook X Pro, a good cooling system is nothing but an afterthought as this laptop can run pretty hot even with mundane tasks. I find myself feeling quite uncomfortable using the laptop for long periods because of the heat the laptop emits. And I guess this explains the lacklustre scores in our GPU benchmarks, as the laptop just throttles down the GPU, resulting in lower than expected performance.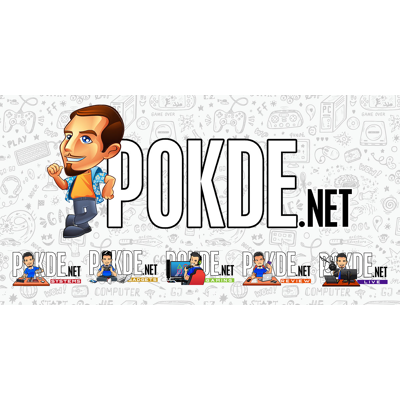 Another standing feature of the HUAWEI MateBook X Pro is the HUAWEI Share feature where you can synchronise your HUAWEI device to the laptop with just a single tap. By using the HUAWEI Share feature, you can also transfer files easily as well as use multi-screen collaboration. Quite a nifty feature I must say especially when you work using both devices.
Conclusion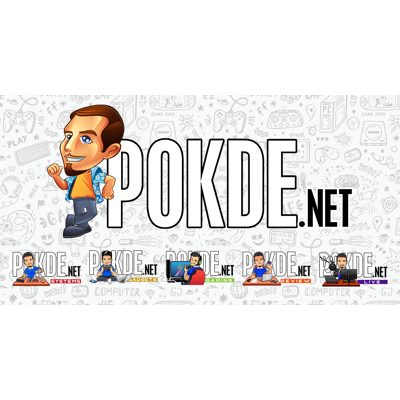 I had a good time with the HUAWEI MateBook X Pro. It has a beautiful design, premium build, amazing screen, decent battery life as well as good audio. However, there are some issues with the HUAWEI MateBook X Pro.
Some of these issues are those mentioned before such as the awkward webcam placement, the slight lack of connectivity ports, the thermal issues and the wonky trackpad. The trackpad on the MateBook X Pro is really not good to the point where I resorted to using a mouse due to the sheer frustrations it gave me.
Regardless of these shortcomings, I still think that the HUAWEI MateBook X Pro is perfect for those looking for a great work companion as well as looking great while using it. The screen is an absolute beaut and the touchscreen will prove useful during presentations. It is also great for one or two Netflix binge sessions and the speakers work pretty well. Also, it can handle some gaming as well albeit at a limited capacity.
The HUAWEI MateBook X Pro retails for a cool RM6899 and can be gotten at either the HUAWEI Online Store or the official HUAWEI Store on Shopee and Lazada. Each purchase will also come with free gifts worth RM498 which include a HUAWEI backpack and HUAWEI Mouse.
And with that, I proudly award the HUAWEI MateBook X Pro a generous Bronze Pokdeward.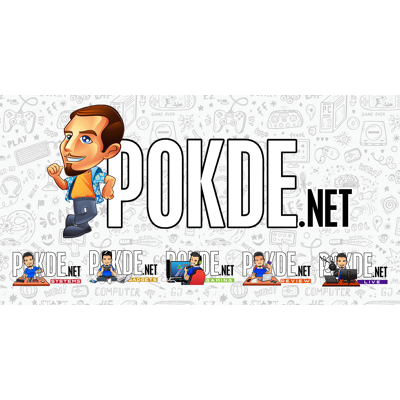 A huge thank you to HUAWEI Malaysia for providing us with the HUAWEI MateBook X Pro for this review.