Review
Mario + Rabbids Kingdom Battle Review – Tactical Games Can Be Simple and Fun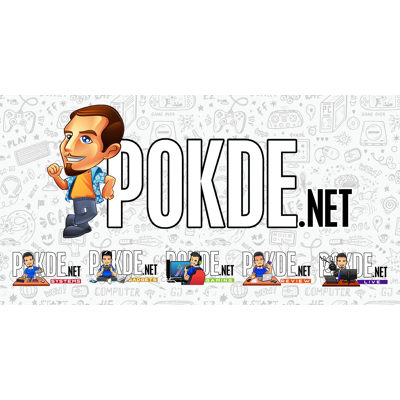 Positives
+ A simple, yet challenging game
+ Requires the player to think in order to progress
+ A good entry for beginners of the strategy game genre
+ Has good depth and variety to be thoroughly enjoyable
Negatives
- The game is rather short
- Lack of a viewable map will have players feeling lost at times
- The game's potential is being held back by limited characters in combat
Mario + Rabbids Kingdom Battle Review
What is Mario + Rabbids: Kingdom Battle About?
In a fictional world, a young and ultra-talented inventor who happened to be a hardcore fan of the Super Mario series created a device known as the SupaMerge Helmet. The helmet is capable of merging two different objects together to form a single entity. Together with her robot assistant Beep-O, it was developed as a solution for the energy crisis. Unfortunately, the device was prone to overheating.
While the inventor is out of the room, a group of Rabbids arrive in their Time Washing Machine, one of which puts on the SupaMerge helmet and starts causing chaos. While having fun with the helmet, it accidentally hits the Time Washing Machine and causes a malfunction, sucking the Rabbids and Beep-O into an interdimensional vortex. Simultaneously, another vortex appears above the Mushroom Kingdom, sucking up Mario and his friends.
Beep-O then discovers that the SupaMerge Helmet has merged itself with the Rabbid wearing it, who starts causing even more chaos. While most of the merged Rabbids end up becoming hostile, Mario and Beep-O encounters two good Rabbids; Rabbid Luigi and Rabbid Peach. Aided by a mysterious e-mail contact known only as F.B., the four decide to team up to end the chaos and restore everything back to normal again.
Experience Mario Like Never Before
The iconic Mario has always been known for platforming. He's also appeared in other game genres such as sports, fighting, and role-playing games. With this game, you can finally strategy games to his ongoing resume. Mario + Rabbids: Kingdom Battle is a strategy game that is akin to the XCOM series so you won't be breaking blocks or saving Princess Peach this time around.
The core of the game is tactical combat. Each battlefield will have its own set of square spaces for player units and enemy units to move around. Each unit will have a limited number of spaces they will be allowed to move, and there will be a number of different motives for moving around; moving towards a particular objective, moving in close enough to attack enemies, moving away from enemies, and moving behind a cover.
With regards to the latter, the battlefield will have a number of raised platforms, blocks, and more that can be used as cover. It acts as a shield which can either prevent enemy attacks from hitting you or reducing the chance of it happening by half. Even the enemies will utilize these covers. This will often lead to players to decide whether it's worth taking cover or dashing straight for the objective with the risk of getting subdued.
As for attacking, each character will have their own set of weapons with their own set of specialties. For example, Mario uses a gun with an attack range of 10 spaces whereas Luigi uses a sniper rifle-type weapon with an even longer attack range and higher damage output. All you have to do is reduce the enemies' life to zero and they will be eliminated.
However, you can't simply just run and gun your way to victory. Simply going after the enemy blindly will often leave you completely susceptible to enemy fire, and it doesn't take much to eliminate your characters either. In fact, if the battle's objective is to simply reach a point in the map, actively trying to subdue to enemy may be a bad choice as they may respawn endlessly. Strategy is the key to victory.
Simple, Yet Surprisingly Challenging
Aside from combat, Mario + Rabbids: Kingdom Battle follow a simple formula that any gamer can follow. You go through each world, follow the story, solve some puzzles, collect items, and subdue all the enemies. When you're outside of combat, you move around the map somewhat like 3D Mario platformer games and you're trying to progress to the end of each world.
Every world will have its fair share of puzzles, with some being mandatory, and they will usually reward you with some items such as artwork, soundtrack, and equipment. The mandatory puzzles are generally straightforward but the optional ones that lead you to items will require some out-of-the-box thinking. You need some good memory skills and critical thinking to succeed.
As for equipment, each character will have a number of weapons that can be purchased after they have been unlocked. The newer weapons will have higher damage output but some will come with unique extras such as being more effective against certain types of enemies. You can purchase the weapons with coins that you either collect from roaming the map or winning battles.
Equipment isn't the only way to strengthen your team as each character has their own unique skill trees. The skill tree will allow you to unlock new abilities, strengthen abilities, and increase parameters such as health. Unlike the ones you find in role-playing games, the skill tree isn't very complicated and you can easily find yourself maximizing all the upgrades by the end of the game. You will need to spend Power Orbs which can be obtained via treasure chests or winning battles.
Mario + Rabbids: Kingdom Battle Verdict
Mario + Rabbids: Kingdom Battle is a simple, yet surprisingly challenging strategy game for everyone to enjoy. The game also seems to be designed as the perfect entry for beginners of the genre as the mechanics are simple to understand, yet it has plenty of substance in the strategy aspect that will force people to plan out their every move for the best chance of victory.
Like every game however, it's not perfect. For one, the lack of a viewable map may lead to players getting lost or having trouble finding specific points like treasures. Another one is that having only three characters playable in each battle limited the game's potential in terms of strategic depth and difficulty. And lastly, the game is rather short unless you plan on having a 100% completion rate.
Despite some of its quirks however, it is a game that I recommend every Nintendo Switch owner who finds even a sliver of interest in strategy games to play. With that being said, I award Mario + Rabbids: Kingdom Battle with our Silver Pokdeward!
Big thanks to Ubisoft SEA for providing us a game review code for Mario + Rabbids: Kingdom Battle.