Review
Cougar Duoface RGB Review – Why Not Both?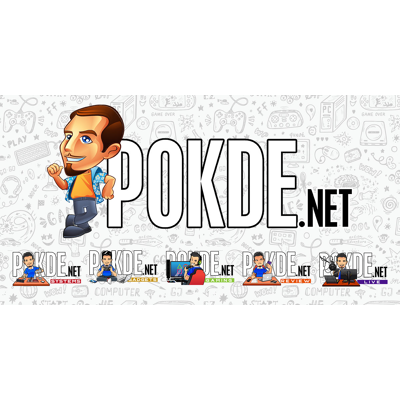 Overview
The Cougar Duoface RGB is seemingly the option for gamers who can't quite decide on glass or grille. Aside from that, what are the qualities of this case? Read on.
Positives
+ Swappable front panel allows airflow-bias or aesthetic-bias build
+ Clean, simplistic design
+ Tool-less removable front side dust filter
+ Easily removable HDD drive cage allow installation of plus-size PSUs
+ Pre-installed fans with controller hub attached
+ Up to 280mm radiator support
+ Good value
Negatives
- GPU clearance can be challenging to fit high-end GPUs with long shrouds
- No sound dampening
Imagine this scenario: you are looking to build a brand new PC as a first-time builder, you don't know a whole lot about PCs just yet, but you want a case that can make it less tedious to build your dream machine on. Next one, you're looking at all the nice cases, some of them with tempered glass on the front, others with a grille for more airflow. You can't quite decide if you prefer looks or perhaps, performance is more important?
To that question, Cougar says: "why not both?" – and here we are, the Cougar Duoface RGB case. It's literally in the name – and you can swap the front panel however, whenever you like to your heart's content. Oh, let's actually evaluate it first before we get too carried away. This is a review, after all.
Unboxing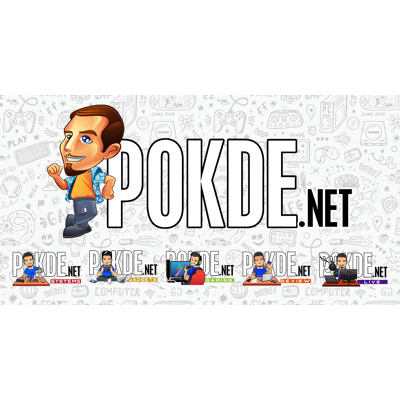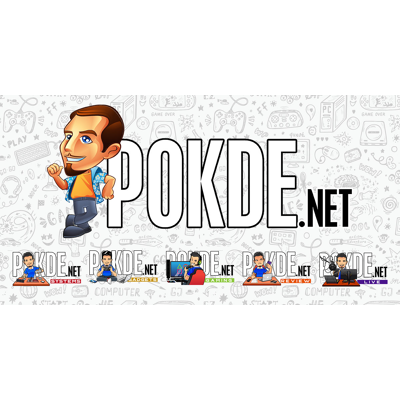 Opening up the box and you get instant access to the case itself and the included grille front panel (packed separately in the box) – the glass front panel is installed by default. There's another box that hides behind the case, inside the HDD drive cage, which I didn't saw until I started opening up the case since the side panel hides the PSU compartment entirely, likely for cleaner aesthetics (because we all just shove extra cables down under, aren't we?).
Inside the small white box you get a few things: the user manual, some zip ties, a 3-in-1 fan cable splitter and the screws plus standoffs needed to complete the build. In terms of zip ties, I found that I don't really need to use it since the case already comes with a few velcro tapes pre-installed on the case to guide the cables.
Appearance
By default, you get the glass panel pre-installed in the front – but you can always swap to the grille front panel, no tools required. Just pull the panel from above then gently pull it out from the bottom grommets, then apply pressure on the new panel to install it, voila. We should also mention that the glass panel is tinted black as well. Two Cougar CR140 140mm fans occupy the front panel, and are easily removable with various panels removed before it.
Coming to the side where most people appreciate their work of art – another tinted glass panel. It comes with a small carrying handle up top which is neat – you won't get fingerprints onto the glass panel itself should you need to open it up, which only requires a single screw be loosened up top, and remove it from the magnetized top panel.
This being a widebody case has given some extra room for vertical GPU mounts as well (which opens like a small door). A single Cougar CR120 fan sits on the top right that stays in line of sight with tower-style CPU air coolers. The PCIe brackets are all removable and reversible, unlike low-end cases that often is a one-way street when removing them.
The rear side panel is a whole lot of… nothing. Nothing to see here – moving on.
Just like the front panel, you can fit 2x 140mm fans here up top or fit a single 280mm radiator from here. The I/O is fairly standard affair, with power button, RGB switch, status indicators, headphone jack, USB 2.0 and a pair of USB 3.0 ports. No USB-C ports available here.
Under the case there's a single dust filter dedicated for power supply, and the feet are fairly tall to provide easier air access to the PSU. Aside from that, there's not much going on under the case.
Specifications
Case Form Factor
Mid-tower
Motherboard Type
Mini-ITX, Micro-ATX, ATX, CEB, E-ATX (Max. 277mm wide)
Dimensions (WxHxD)
230 x 491 x 386mm
Front I/O Panel
2x USB 3.0
1x USB 2.0
1x Headphone Combo Jack
RGB & Power Button
3.5″ Drive Bay
2
2.5″ Drive Bay
2 (2 SSD trays included)
PCIe Slot Count
7x horizontal
3x vertical
Vertical GPU Support
Yes
Cooling Fan Support
Front
2x 120mm OR 140mm
Top
2x 120mm OR 140mm
Rear
1x 120mm OR 140mm
Pre-installed Fans
Front
2x Cougar CR140 (140mm)
Rear
1x Cougar CR120 (120mm)
Water Cooling Support
Front
280mm, 240mm, 140mm, 120mm
Top
280mm, 240mm, 140mm, 120mm
Rear
140mm, 120mm
Side Panel Type
4mm Tempered Glass
Host Motherboard RGB Sync
Yes
Max. Graphics Card Length
330mm
Max. CPU Cooler Height
190mm
Max. PSU Length
160mm
Test System
A Closer Look
This is what you'll see for the first time you open the tempered glass panel. Inside you get two CR140 140mm fans at the intake and a single CR120 120mm fan acting as the exhaust fan. The entire PSU compartment is hidden behind the metal panel so you won't be showing them off if you ever got some high end ones. And for something like ASUS ROG Thor which comes with integrated display, this is not the case for it.
There's a bunch of cutouts for the cables to access – and two rubber grommets on the side which is easy to route wires into (I've seen some other cases with oddly stiff rubber somehow). The velcro tapes you're seeing here are intended for the rear cable management, by the way.
The front panel is the star of the show. Unlike some cases where you have to unclip the front shroud (which often takes some amount of force), here on the Cougar Duoface RGB you just simply slide out the dust filter if you ever need to clean it up. Keep in mind though, the dust filter panel only comes out of the left and is inaccessible from the right side. Optionally, you can swap the front panel to the grille as needed, and both the filter and the panel can be removed individually, without interfering with each other.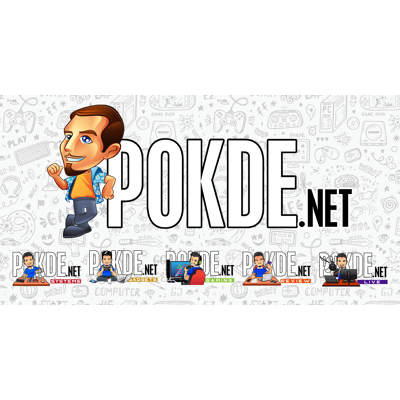 Opening up the rear cable management panel and this is what you see. There's quite a bit of wiring here, but Cougar has conveniently pre-installed most of the fan cabling for you so all you really needed to do is to connect SATA power and the RGB header to the PSU and motherboard respectively. Down bottom you get HDD drive sleds, which can be removed from a single screw, and the PSU mounting points (with two small anti-vibration pads).
Be aware that installing any plus-sized PSUs will almost certainly be fighting space against the HDD drive cage. While the PSU itself could fit with no issues, the cables won't get through so check your PSU size accordingly. However if you're more of a SSD kind of guy – which you can either install two of them behind the case with mounts, or just use M.2 slots – then you could very much place the HDD cage aside and leave that space for some cable management.
Frankly speaking, the parts we're installing here are slightly oversized for this case, so to say. There's definitely some stuff jiggled around and moved to make space for cables; but aside from that, it's fairly straightforward. Installing parts should be quite a bit easier if you have relatively smaller PSUs. Our ASUS Maximus Z790 HERO is an ATX form factor motherboard, so it fits right in. EATX motherboards will have to double check if their size exceeds 277mm in width – that's the maximum Cougar allows for this case.
The PCIe bracket comes with a pretty neat 'access door' that you can open by simply unscrewing two screws – this step is required if you need to install any horizontally-mounted PCIe cards. Our GPU (PNY XLR8 RTX 4070 Ti VERTO EPIC-X RGB) just so happened to be slightly oversized (332mm vs 330mm) – so it got in the way of the bottom intake fan. Aside from a minor aesthetics penalty, it shouldn't affect airflow by much since the CPU gets a completely clear line of airflow up top. The PNY RTX 4070 Ti is a fairly heavy card so you'll definitely need the support bracket (which comes from the GPU packaging) to make sure it doesn't warp over time.
And voila! The complete build. Aside from the second intake fan we had to sacrifice to fit the plus-sized RTX 4070 Ti, it looks pretty good overall. Oh, and did I mention you can swap the front panel whenever you feel like it? Also, we swapped to a much more reasonably-sized NVIDIA RTX 3080 Ti so you get an idea how it looks like with both fans installed on the front.
Conclusion
I wouldn't say I'm the most experienced of PC builders – but Cougar Duoface RGB has definitely made my life a whole lot easier building PCs in it. There's a bunch of minor but important creature comforts that makes this case a good one, so all in all this is a very well thought out case.
The main feature, with hot-swappable front panels are easily the star of the show. Performing regular maintenance (such as dust cleaning) should be incredibly easy for most, just simply pull it away, clean it up, and insert it back, no tools needed – how easy is that?!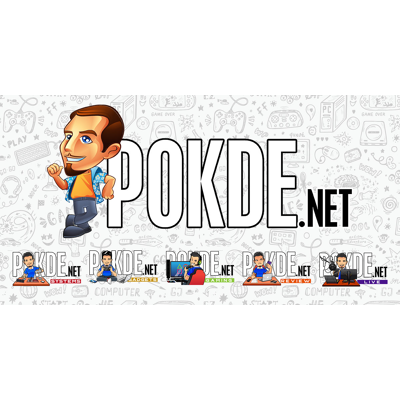 The only minor inconvenience is the size itself. If you want to build a high-end PCs from this case, it might not be the best case for it simply due to its relatively narrow length. You can only fit a maximum of 280mm rads and 330mm GPUs – while the former is not as much of an issue for most, GPUs get very large these days and exceeding 330mm isn't hard if you're going for a powerful GPU for your build.
In our case (pun not intended), we had to sacrifice the lower intake fan to accommodate the GPU (which to be fair – exceeds Cougar's specs), but I'd like to see an XL versions of this case to fit longer GPUs and larger radiators.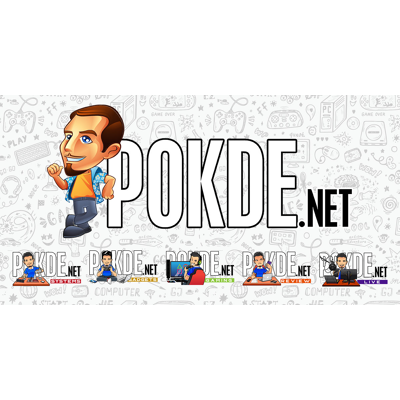 Finally, the price – RM269 is what Cougar is asking for. Sure, you can get cheaper cases than this – and I've certainly seen them – but for the creature comforts it offers, the value is very good especially if you're looking to build a reasonably 'pedestrian' builds. A midrange CPU, cooler, a reasonably sized GPU, PSU, and then some, and this case will be perfect to fit all of them in one place. Plus, the aesthetics is, I'd say, worth the price. To those who can't decide between airflow or aesthetics: why not both?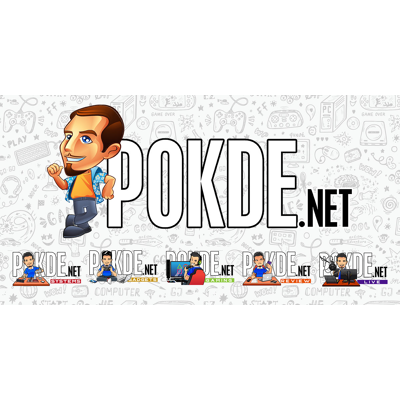 Big thanks to Cougar Malaysia for sending us the Duoface RGB case for this review.