Review
Huawei MediaPad M2 8.0 — built for media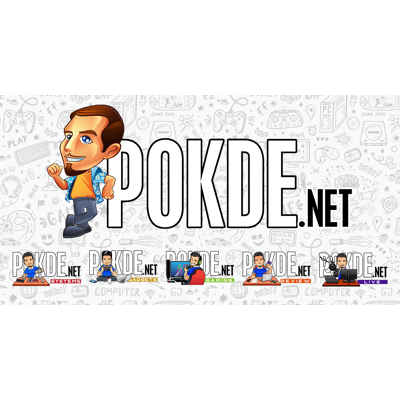 Positives
+ All-aluminium construction
+ Stereo speakers output high quality sound; great sound with headphones too
+ 8.0" IPS 16:10 display is perfect for media consumption
+ 330g body is just right for a solid feel
+ LTE connectivity
Negatives
- slightly sluggish launcher
- lackluster camera
Huawei may not be the first name to come to your mind when you are looking for a tablet. They do however make good phones which are renowned for combining a premium all-aluminium outlook and strong hardware, like the Mate S and P8. In fact Google has entrusted them to bring us the Nexus 6P. So what happens when you put that technical know-how to make premium devices into a tablet? You get the Huawei MediaPad M2 8.0.
Appearance
Huawei has stuck to what they know best for the MediaPad M2 8.0. The MediaPad M2 8.0 features an excellent all-aluminium body. The MediaPad M2 8.0 in my hands here today is also of the golden variety, as Huawei seems to fancy producing gold smartphones a lot, even going ahead and releasing a gold version of the Nexus 6P at CES 2016.
The MediaPad M2 8.0 sports a very clean front, with only the logo under the display and a selfie camera as well as a notification light above it. The MediaPad M2 8.0 once again bears Huawei's infamous thick black bars surrounding the display, which are even thicker on the tablet than on their phones. I am not complaining though as the black bars makes it easier to hold the device without accidentally touching the screen.
The rear bears a camera with a LED flash, something you don't see everyday on tablets. LED flashes are good not for taking photos in low light, but for their function as a flashlight. Kudos to Huawei for thinking about the people who have to fumble in the dark when carrying a tablet without a LED flash.
The back is as clean as the front, except for the Huawei, harman/kardon logos and also some regulatory labeling. A single plastic insert which should help with wireless reception runs through the lower part of the back.
The frame is grooved, offering more grip than what would have been the result of a smooth metal band around the sides. The top and bottom sides are dominated by stereo speakers. The microUSB and 3.5mm audio port are both located on the top edge of the tablet while the lower edge only has a small microphone hole aside from the speaker grille. The left of the tablet is clear while the right side is where you will find the power and volume buttons as well as the flap hiding the microSD and microSIM slots.
Specification
CPU:
HiSilicon Kirin 930 64-bit (4 x A53e @ 2.0 GHz + 4 x A53 @ 1.5 GHz)
RAM
3GB LPDDR3
Display:
8.0 ", FHD (1920 x 1200) IPS display
Storage:
32GB internal (expandable with microSD up to 128GB)
Camera:
8MP main camera with LED flash
2MP front camera
OS:
Android 5.0 with Emotion UI 3.1
SIM:
microSIM
Battery:
4800 mAh Li-Po (non-removable)
Performance
Huawei uses their in-house HiSilicon Kirin CPUs which packs 4 Cortex-A53e cores which can go up to 2.0 GHz, and four slower Cortex-A53 cores maxing out at 1.5 GHz. The Cortex-A53e CPUs were chosen after Huawei considered using the beefier Cortex-A57 cores but decided not to after reasoning that according to Huawei's tests, the A57 cores consume 256% more power while offering only a modest 56% improvement of performance. The 8 cores are mated to 3GB of LPDDR3 RAM, and the Mali-T628 MP4 is responsible for pixel pushing. The Kirin 930 was previously found in the Huawei P8 too.
For tests that have detailed information, they will be in the thumbnails below the description of the benchmark.
3DMark identifies the MediaPad M2 as a Mate 8, resulting in it thinking that the MediaPad M2 is scoring way below average for an Mate 8. Anyway, it beats the Huawei P8 which shares the same internals, which should mean better gaming performance with the tablet.
Geekbench tests the CPU and RAM performance, and these scores are nothing to writing home about, especially in 2016.
PCMark is also misled into assuming the MediaPad M2 is the much better performing Mate 8, thus the scores are all marked with a negative sign as they are way below the average scores obtained by a Mate 8.
Like all the Kirin 930/935 packing smartphones I reviewed, the benchmark scores aren't really the best out there, but the user experience is what counts and that is what we will see in the following section.
User Experience
When you first remove the tablet from the box, you will be awed by the apparent edge-to-edge display. Turn it on and you will be disappointed for a moment. But the disappointment will soon fade as soon as you realize how good it feels in the hand and how those big black bars surround the display just make it easier to hold the tablet firmly in your hand. The fact that the tablet only weighs 330g also improves the ease of holding it. 330g feels like the perfect weight for this size as it is just enough for it to feel solid in your hands but not tire you quickly.
The UI is standard Emotion UI 3.1, but surprisingly swiping between homescreen pages is a little sluggish on this tablet than on either Huawei smartphone I have reviewed. A noticeable stutter is apparent when you swipe between homescreens. The lockscreen also seems reluctant to go away, at times taking more than one swipe to unlock. The missing material design elements are again noted but the UI is still intuitive enough to keep me from complaining. Knock gestures are missing from the MediaPad M2 8.0. Multi-window is also available here as it was on the Mate S, but it is also limited to built-in apps also which is a disappointment given the potential of using the large screen for productivity.
Audio sound great with the stereo speakers. Locating the speakers on the left and right of the display in landscape mode is just ideal to offer better stereo separation. The world renowned audio company harman/kardon was also pulled in to tune the audio output to perfection. Huawei themselves threw in a few other audio technologies like their very own patented high quality Hi6402 DSP with TWO embedded SmartPA amplifier chipsets. There is also a SWS mode which stands for Super Wide Sound available to further widen the soundstage. It does a good job to lend a sense of space to movies, but it does tend to make music sound off. The audio quality is great, no distortion whatsoever even at the loudest volume, but bass is lacking as usual for these tiny speakers.
Plugging in a pair of headphones, audio does sound as good as expected with all that dedicated audio chips at work. The sound was crystal clear, without the usual bass bloat that most phones tend to output for some unknown reason. The MediaPad 8.0 truly lives up to its name.
Speaking of media consumption, we would have to go into the visual part too. The display is an 8.0″ 1920 x 1200 FHD IPS panel, offering natural colors and wide viewing angles.
I really like the 16:10 aspect ratio. With more than a few tablets out there using the 4:3 aspect ratio of the fruity company, it is refreshing to see that Huawei has not decided to go down that road. 16:10 is definitely the best aspect ratio for tablets. Not too narrow yet not wide like 4:3 which wastes a ton of screen estate when watching movies in 16:9. The 1200p resolution translate to a ppi of 283, not phenomenal by any measure but it is sharp and I am unable to see any individual pixels with my naked eyes. Movies look great on it but the fact that this isn't an AMOLED display means that you will never have perfect blacks.
While the MediaPad M2 8.0 is definitely a media-centric device, it definitely isn't a one trick pony. The MediaPad M2 8.0 is also quite suitable for reading, featuring an eye protection mode which is a blue light filter which automatically activates when you open documents. The integration with WPS Office seems perfect but it does not seems to work with the Drive PDF Viewer that I usually use for reading pdf files. I guess that can be solved via a software update.
Gaming is handled very well on this tablet too. Games like Asphalt 8 or Real Racing 3 run without a hitch. An added bonus is when you grip the tablet on the sides, your hands will help to direct the sound towards you, improving the loudness and quality of the game audio.
The camera is an 8MP module, but don't expect great images out of it. The UI is brought over from Huawei's smartphones, which means a pretty simple and straightforward experience from framing to shooting.
The camera seems to rely on a lot of software correction as every time I took a photo a small text window popped up, telling me it is sharpening the image and asked me to keep my the device steady. I wonder if Huawei knows how difficult it is to hold such a big tablet steady for that few seconds… Anyway you aren't supposed to wield this tablet around as your primary camera so I guess it isn't such a big negative here. Shots taken with the MediaPad M2 8.0 are a little lacking in color punchiness and details are a little smudgy but it will work for sharing on social medias. In low light the camera seems to have difficulty focusing, taking a long time to focus and sometimes not even getting proper focus.
The front 2MP module is outclassed by a lot of smartphones on the market but should be sufficient for some video calls with your loved ones.
Full-sized camera samples can be found on my Flickr.
The MediaPad M2 8.0 actually sports a microSIM slot too for LTE connectivity but it can be used for calls too. However it lacks a call speaker on the front so you will have to use earphones with this one.
Conclusion
The MediaPad M2 8.0 is one fine tablet, with its all-aluminium construction and great media-centric features. Audio visual content are delivered well by this tablet, and with great quality too, I must add. Performance wise it isn't lacking either, in fact outpacing the pretty fast P8 in 3DMark, which actually has the same hardware under the hood. I believe this is probably due to its larger size allowing for more thermal headroom than available on the much smaller smartphone. The price tag? RM 1499. If you are in the market for a premium 8.0″ tablet to watch movies while on the go or play some of games when you are bored, this is the tablet you are looking for.