Review
D-Link WiFi SmartPlug DSP-W215 review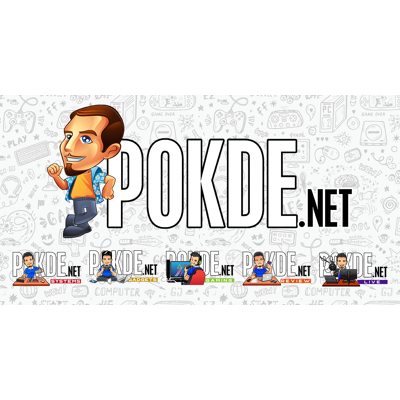 Positives
+ WiFI controlled appliances, how cool is that?!
+ Intuitive app used to control it, myDlink Home App
+ Design is subtle, befitting of a plug that is supposed to be out of the way
+ Adds safety features like overload and overheat protection
Negatives
- Bulky, can block adjacent sockets from being used
Everything is being connect to smartphones nowadays, from WiFi controlled cameras to remote controlled drones. Heck, I even control my laptop with my smartphone sometimes. That's because smartphones has almost become a necessity, and you will most probably be carrying one with you all the time, or you might even be reading this review on one. So why not control your wall sockets with your smartphone? The D-Link WiFi SmartPlug DSP-W215 allows you to do just that.
Packaging
The SmartPlug comes with a simple packaging to protect it during transportation. Kudos to D-Link in making good use of the space on their packaging with lots of information. Not much else is in the package besides some of the usual documentation.
Appearance
There isn't much to see with this piece of gadget, as it is pretty much a plain white rectangle with rounded corners. On the rear are some details, including the WiFi SSID and PIN which will be needed when you do manual set-up. I find the location of these details to be quite inconvenient as I had to write them down before plugging it in again.
User Experience
There isn't much to talk about the specifications and performance of a smartplug, so let's dive into the user experience. All you have to do is download the free mydlink Home App from the Google Play Store or App Store, and after following a few simple steps that will be displayed on your smartphone's screen, you will in control of the SmartPlug in no time.
This is the main interface where you get to control your SmartPlug. As you can see, there is a pretty clear power button. Tap it, and the power to whatever is plugged into the SmartPlug is cut. The meter keeps track of your usage, so you can watch the power consumption of the device/appliance plugged into the SmartPlug.
The SmartPlug doesn't update the usage in real-time, so it can't double as a wattmeter. You can set the power budget as well as the billing date and for the app to warn you when you hit a certain percentage of your power budget. Nifty especially when you are living on a shoestring budget and want to control your usage of high power consumption appliances.
The SmartPlug also offers thermal protection, and can be set to cut power when the socket pins reach a certain temperature. It could be useful for emergencies as socket pins will heat up when overloaded, and overheated socket pins are known to cause fires, but aside from that this is more of a precaution than a feature you will use daily.
Now we have come to the most interesting feature of the SmartPlug, the scheduler. The SmartPlug offers a schedule feature, and offers an option of a Basic or Advanced schedule.
I really do not see a need for a basic schedule when the advanced schedule is just as easy to set up but much more flexible.
The basic scheduler is really basic, and only allows you to set a name, the time when it will run, the duration of the power cycles and the days the schedule will be active on.
The advanced schedule offers a lot more flexibility, and you can individually adjust the duration the SmartPlug will supply power to the connected appliance before turning off through out the day. If you plan to use it to deter intruders when you are away, this is definitely the way to go as you wouldn't want a observable pattern that will be the result of using the basic schedule function.
Conclusion
I must admit I am terribly inexperienced at reviewing plugs-that-can-be-controlled-with-WiFi, and I still haven't found a usage condition that will make this a must-buy. However it does open up a lot of possibilities, like setting a few lights in your house to turn on automatically so you will never step into a dark house or just to scare away potential robbers when you are away. Or it also can be used if you have a plug in a very difficult to reach spot, and with the SmartPlug all you have to do is to just use your smartphone/tablet to turn it on. The SmartPlug will work perfectly well in those settings and I will give it the Silver Pokdeward.