Review
HyperX Cloud III Review – Lightweight Value King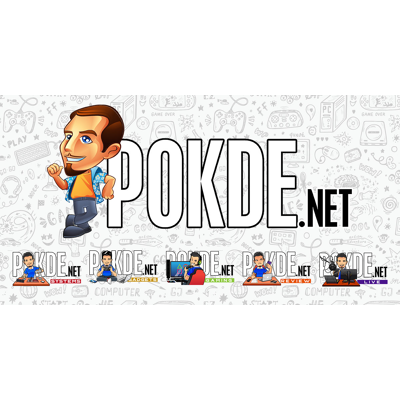 Positives
+ Lightweight, comfortable
+ Plush ear cushions
+ Looks more sleek and refined than before
+ Punchy but not overwhelming bass
+ Multi-platform compatibility
+ Affordable, solid value
+ Excellent microphone
Negatives
- Can get rather warm
- Virtual surround needs some work
- The software needs more functions
- Could be more portable if headset could fold or swivel
Unboxing the HyperX Cloud III
Starting off our HyperX Cloud III review with the unboxing, the packaging looks like your standard HyperX peripheral box design, clad in white and red. In fact, you might mistaken it for the older Cloud II if you don't look properly. You have a bunch of description of the gaming headset written around it. Inside the box, you can find the following items:
USB dongle
USB-C to USB-A adapter
Detachable microphone
Quick Start Guide
The HyperX Cloud III gaming headset itself
Specifications
Drivers
53mm Neodymium Drivers, Dynamic
Frequency Response
10Hz – 21kHz
Sensitivity
-42dBV (0dB=1V/Pa at 1kHz)
T.H.D.
< 2%
Headphone Type
Closed back, circumaural (Over ear)
Connector
1 x 3.5mm audio output
1 x 3.5mm to USB-C
1 x USB-C to USB-A
Audio Formats
Stereo, DTS® Headphone:X® Spatial Audio
Microphone
Yes, detachable electret condenser mic,
Uni-directional, noise-canceling,
-42dBV (0dB=1V/Pa at 1kHz) sensitivity
Cable Length
1.2m headset cable
1.3m USB dongle cable
Noise-cancelling
No
Material
Aluminum frame, memory foam and premium leatherette cushions
Dimensions
190 x 154 x 86 mm
303.9g, 317.5g with microphone
Microphone
One of the things that made this gaming headset series popular is the microphone, and the HyperX Cloud III doesn't disappoint. As you can hear from the recording above, it doesn't sound like your average headset microphone as my voice has clarity and depth in it. It's not broadcast studio-grade audio by any means, but it's certainly much better than your average telephone call voice quality. Even though I have a fan and air conditioner running in the room I was recording in, you can't hear it in the recording, which is great. I would've liked it to be a little louder but it's still within usable levels.
In case you're wondering, the microphone is a unidirectional condenser capsule with built-in noise-canceling, and an internal mesh pop filter. It's also detachable, making it easier to replace if it ever breaks down, and it even has a red LED to let you know if it's muted, which is very useful to have. If we could get a wireless variant, an earbuds variant, or even a TWS variant with a microphone that sounds just as good as this one, I'm sure they will be selling like hot cakes.
The Good
There are a good number of reasons to consider getting the HyperX Cloud III. For starters, it's lightweight and very comfortable to use. 300g doesn't feel like much on the head but it's also distributed rather evenly so you don't have any odd sections that feel heavier, even with the microphone plugged in. The clamping force feels just right, being secure enough that it won't easily fall off your head but not strong enough that it can cause headaches. Lastly, there's more than enough cushioning, making it feel like your ears are being hugged by small pillows.
While it generally looks the same as its predecessor, it does have some subtle differences here and there that gives it a more refined look. While it's clearly a gaming headset, it doesn't come with your over-the-top gamer aesthetic like with RGB lighting, which I believe makes it more versatile as it looks more natural to use it outside of your gaming setup at home.
Speaking of versatility, you can pretty much use this on any device you can think of today. The reason for that is because it uses a 3.5mm connector, but it also comes with a USB-C adapter. Moreover, it even comes with a USB-C to USB-A adapter as well. This means you can use it with the PlayStation 5, PlayStation 4, Xbox Series X, Xbox One, Nintendo Switch, PC, Steam Deck, ROG Ally, smartphones, and tablets. In fact, you can use any of the three connection options on PC, letting you pick which one suits you best based on what port is available to you.
As for how the HyperX Cloud III sounds like, it's certainly leaning more towards the low end. However, the bass isn't so overpowered that it starts muddying up the mids and highs, though I personally feel that the mids could be improved upon as it feels a little hollow. It doesn't have noise cancellation but its passive noise isolation is actually pretty good. It's enough to block out most sounds unless someone is drilling holes into the wall or blasting loud music on their speakers nearby. There's a little more I could go on about this but I'll save it for the next section.
Generally, for what you're getting, the HyperX Cloud III is a pretty attractive gaming headset, mostly because of its price. It's retailing for RM399, which is affordable for what is practically a straightforward gaming headset. Unless you are looking for a wireless one or are willing to spend more, you'd be hard pressed to find something as good at this price point.
We had a first look at this headset in HyperX's booth at COMPUTEX 2023. Click right here to see what they had in store at the expo.
The Bad
As good as the HyperX Cloud III is, it does have its fair share of drawbacks. For starters, it may be one of the more comfortable gaming headsets around, it can get rather warm if you're wearing it for long hours. It's not particularly bad but the breathability of the material could use some improvements. If you're using it in an air conditioned room, it's not much of an issue but if you're in a room with just a fan, especially in this summer heat, you'll likely be putting it off and on often enough.
Next up, the headset itself is effectively stereo, but it does have virtual surround via DTS Headphone:X. Unfortunately, the virtual surround barely did anything to the overall audio. I'm not sure if it had poor implementation with this headset or if it's limitations due to its narrow soundstage but if you're looking for something that can give you a clear directional audio experience, this is not it. You should still not have trouble discerning locations in FPS games like Valorant, but do temper expectations with the virtual surround feature.
For those of you who plan on bringing this out and about, the lack of a folding / swivel mechanism means it's not travel-friendly. While the detachable microphone design will make it look like you're bringing around a regular pair of headphones, you will likely have to keep it around your neck for the most part as putting it in the bag will see it take up a lot of space. If a folding mechanism is too much to ask for, a swivel mechanism will make it noticeably more portable as it can lay flat on any given surface.
Lastly, and this is the part that baffles me with this headset, is the software. It uses HyperX NGENUITY, which doesn't give you a lot of options to tinker around with. For starters, you have volume sliders for the headset and microphone, which can already be done in Windows' Sound settings. Then we have the spatial sound setting, which we've mentioned earlier about it barely making a difference, microphone monitoring, and equalizer.
The only thing of value the software brings, the one that seems to work at least, is the equalizer as the difference can be heard clearly. Almost everything else can be adjusted directly on Windows, which makes me wonder why is there a need to use this software to begin with. On the plus side, the headset does work without the software, so it is still a plug-and-play gaming headset, but I'm bringing this point up because I hope HyperX brings major improvements to it so people would actually want to use it.
HyperX Cloud III Verdict
The HyperX Cloud III builds on their legacy of gaming headsets, giving gamers an affordable but powerful audio gear to consider. It's not the best around, and there are other options to consider around the same price, but it's hard to find a headset that gives this much value. The only reason why I would look past this is if you need a wireless headset, or you need something with better directional audio capabilities.
At the end of our HyperX Cloud III review, I award this gaming headset with our coveted Gold Pokdeward.
Big thanks to HyperX for sending us this gaming headset for the purpose of this review.