Review
iPhone 15 Plus Review – A Reboot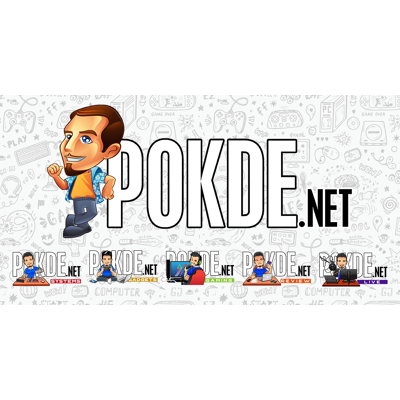 Overview
The iPhone 15 touting the last gen chip stirred controversy among fans. We put it to test and find out that this is not just some lazy job by Apple slapping old specs and offering it as another device. It's a lot more than that.
128GB - RM4,899
256GB - RM5,399
512GB - RM6,399
Positives
+ Beautiful display, sharp colors and crisp
+ USB Type 2.0, but supports DP
+ Great Cameras
+ Large battery with splendid life
+ Loud and clear audio
+ Excellent performance with optimized chip
Negatives
- Lack of high / adaptive refresh rate (No ProMotion)
- No AOD (Always-On-Display)
- Still just USB 2.0 in 2023 for a device at this price point
After settling with my iPhone 15 Pro Max review, I was pretty eager to get my hands on the iPhone 15 Plus device. It perfectly sits between my previous iPhone 14 Pro and the iPhone 15 Pro Max that I just gave a spin to. Before you jump to conclusions and claim that it's just another iPhone 14 Pro, hear me out.
Unboxing the iPhone 15 Plus
Inside the iPhone 15 Plus, you get the iPhone 15 Plus device itself, a USB Type-C to Type-C cable, user guides, a SIM ejector, and the Apple sticker. I'm not sure if the unboxing sensation will ever change for the iPhone, but it is what it is for now. Let's get going.
Specifications
CPU
Apple A16 Bionic
2 x performance cores (Everest) up to 3.46GHz
4 x efficiency cores (Sawtooth) up to 2.02GHz
4nm TSMC
16-core Neural Engine
GPU
5-core GPU
Memory
6GB LPDDR5 DRAM
Storage
up to 512GB NVMe
Display
6.7″ 2796 x 1290 (460 ppi) Super Retina XDR 60Hz OLED with Dolby Vision, 19.5:9 ratio
HDR10, True Tone, Dynamic Island, P3, 1000 nits (typical), 1600 nits (HDR), 2000 nits max brightness
Audio
Spatial audio playback with stereo speakers
Camera
48 MP, f/1.6, 26mm (wide), 1/1.56″, 1.0µm, dual pixel PDAF, sensor-shift OIS
12MP 2x Telephoto (enabled by quad-pixel sensor): 52 mm, ƒ/1.6 aperture, sensor-shift optical image stabilisation, 100% Focus Pixels
Stills: Night mode, Deep Fusion, Photonic Engine, Smart HDR5, Portraits with Focus and Depth Control, 63MP Panorama, Advanced red-eye correction, Burst mode
Video: Up to 4K60 HDR video with Dolby Vision, 4K60, 4K30 HDR Cinematic mode, 2.8K60 Action Mode, 1080p240 Slo-mo, Time-lapse with stabilization, Digital zoom up to 6x, True Tone Flash, Continuous auto-focus video
Selfie Camera
12 MP, f/1.9, 23mm (wide), 1/3.6″, PDAF TrueDepth camera
Stills: Portrait with Focus and Depth Control, Portrait Lighting, Animoji & Memoji, Deep Fusion, Photonic Engine, Retina Flash, Smart HDR 5, Photographic styles
Video: Up to 4K60 HDR video with Dolby Vision, 4K30 HDR Cinematic mode with zoom, 1080p120 slow-mo, Retina Flash
Connectivity
WiFi 802.11ax, WiFi 6 with 2×2 MIMO
Bluetooth 5.3
NFC with reader mode
Ultra Wideband chip (2nd Gen)
5G NR sub-6GHz with 4×4 MIMO (Bands n1, n2, n3, n5, n7, n8, n12, n20, n25, n26, n28, n29, n30, n38, n40, n41, n48, n53, n66, n70, n77, n78, n79)
FDD-LTE Bands 1, 2, 3, 4, 5, 7, 8, 12, 13, 14, 17, 18, 19, 20, 25, 26, 28, 30, 32, 66)
USB Type-C 2.0, DP
Software
iOS 17.0.3
Battery
Li-ion 4383mAH
20W charging
15W MagSafe wireless charging, 7.5W Qi wireless charging
Dimensions
160.9 x 77.8 x 7.80 mm
Weight
201g
Ingress Protection
IP68 (max depth of 6m up to 30 mins) under IEC standard 60529
Performance
The iPhone 15 Plus comes equipped with the Apple A16 Bionic chip, which I believe might be the final version, given that the iPhone 15 Pro Max has transitioned to the A17 Pro chip naming. This chip boasts a 6-core CPU, split between 2 high-performance cores and 4 power-efficient ones. The dedicated 5-core GPU handles graphics, while a 16-core Neural Engine drives its AI capabilities. Sounds pretty similar to the chip in the iPhone 14 Pro, doesn't it? Time to see how it performs in real-world tests.
Kicking things off with our standard Geekbench test. Though it may seem like the same A16 Bionic chip found in the iPhone 14 Pro, the scores tell a different story. It's now ranking second on our list for both single and multi-core metrics. If the gap was just a mere 100-200 points, we might've chalked it up to Apple's oversight. But with such a pronounced difference, that's certainly not the case here.
Next up is the Antutu v9, and things just got a lot more intriguing. The absence of the iPhone 14 Pro on the chart? It's because it scored below 1 million and sits much lower on the list. One clear takeaway is that Apple, despite reusing the chip from its predecessor, didn't merely transplant it without further tweaks. The device's optimization is evident in these results, and trust me, its impressive performance shines through in day-to-day use as well.
Next, we dive into the Wild Life Extreme test, which gauges the graphical prowess of the iPhone 15 Plus. Its score is about three-fourths of what the iPhone 15 Pro Max achieved. However, it still maintains a respectable average of 17.8fps, putting it in close contention with its more advanced counterpart. If gaming or multimedia consumption is your top priority for an iPhone, rest assured, the iPhone 15 Plus won't disappoint.
Of course, we're omitting Solar Bay here because the ray tracing capabilities have only been added in the Pro series, but that shouldn't really affect much as the library of games are still minute.
Wrapping up the performance division with battery life. The iPhone 15 Plus is a master at efficient power consumption, easily lasting me two days on a single charge when needed. With its beefy 4383mAH battery—quite substantial for an iPhone—I had anticipated at least this level of endurance. But what truly caught me off guard was its ability to support a brighter, sharper display (more details coming up) and enhanced performance, all while using the same chip, without compromising battery life. As counterintuitive as it seems, the numbers don't fib. It's aspects like these that make me increasingly appreciate Apple's knack for optimizing one feature without sacrificing another.
The Good
Don't get me wrong, I was like you too when I saw the iPhone 15 Plus being announced with pretty much what was in the iPhone 14 Pro Plus, minus the Pro features. However, since I already had a taste of it last year, I didn't jump to speculations outright. The first thing that I appreciated here was the vibrant color choices that Apple finally bought to the table. Otherwise, the Pro series were just hues of dark colors and it was getting a little boring. This, of course is being infused right into the single glass block that shuts the back of the iPhone 15 Plus. You might miss out on the Titanium, but the Aluminum finishing isn't all that bad.
But the real limelight of this device is definitely the display. You can finally enjoy the Dynamic Island that brings interesting way of multitasking and peeking quickly into concurrently running apps. The real winner here is the 6.7" beautiful Super Retina XDR OLED display with 2000 nits at its peak that makes everything look stunning. This is double of what the Pro variant had and the difference is obvious. The display also support Dolby Vision, so if you popup the display to external media a lot, you would appreciate it.
Speaking of popping out to external media, this is thanks to the USB2.0 interface. No, that's not a typo. While it's using a USB 2.0, it is capable of putting out 4K60 HDR videos using native DisplayPort cable or the USB-C Digital AV Multiport Adapter. This is something that is not common even on flagship Androids. You might be concerned about the 480Mbps speed in comparison to that on the Pro variants, but keep in mind, the iPhone 15 Plus doesn't have ProRAW or ProRes that would be the prime reason of honing those speeds. It's also Apple's first dive into the Type-C territory and I would give them a little headroom to improve this further. For now, being the basic tier of the lineup, this is ample and gets the job done.
Bear with me, I just got upgraded to Super Daddy V3.0 so there are mostly my new born's pictures. I'm going through the days where every moment that is passing by is precious. When shooting a newborn, I somehow take extra efforts rather than just point and shoot and the results can be memorable. Otherwise, as you can see, I'm more of a nature and abstract kinda person. All images are retained in HEIC format with maximum quality with only edit being the watermark.
Of course, iPhone's camera is never disappointing. Even if you're not choking the moolahs for the top end of the chain. The iPhone 15 Plus introduces a groundbreaking 48MP Main camera, leveraging a quad-pixel sensor. This allows for stunningly detailed photos, coupled with a 2x optical-quality Telephoto lens. With the Photonic Engine at its heart, photos now exhibit extraordinary detail in both low light and high-resolution settings. Comparing 1x shots with 12MP images from other phones reveals remarkable detail, especially in textures like hair and clothing.
This new tech also supports a 48MP shooting mode, which can be toggled on for those perfect landscape shots. The Telephoto lens, built with a 12MP section of the quad-pixel sensor, delivers top-tier photos and videos at a 52mm focal length. This camera integration ensures superb shots even in challenging light conditions, thanks to features like Deep Fusion and Smart HDR. Now, capturing portraits is more intuitive, with the ability to snap them directly from Photo mode, and there's an added layer of creativity with adjustable focus and depth post-capture.
In the video department, smoother zoom transitions and a 2x zoom make for a more cinematic feel. The Ultra Wide camera, boasting a 120° field of view, now benefits from enhanced Smart HDR and Night mode. With Action mode, expect smoother, stabilized videos, even in the thick of motion. The TrueDepth front camera, meanwhile, has been revamped for superior Night mode shots, dynamic range, and even includes a portrait mode for selfies. In essence, the iPhone 15 Plus promises a revolutionary camera experience, reshaping mobile photography and videography standards. You won't really miss ProRes or ProRAW here unless you're a studio-level content creator.
The Bad
You might be wondering the lack of 120Hz ProMotion and the display being limited to only 60Hz? It doesn't affect the experience really. Unless you train your eyes long enough to use the 120Hz ProMotion. Which you would only feel it for a day at most. It's only going here because the display is so beautiful, almost perfect, and the lack of 120Hz feels like injustice to it. Especially since I already have a taste of 120Hz on the Pro variant, but this was the primary reason why I reviewed the Pro before this device.
Another thing that is strangely missing on the iPhone 15 Plus is the AOD (Always-On-Display). I've grown into using AOD across my devices for years now and it felt awkward not having it on the iPhone 15 Plus. I do think that this is one of the reasons why the battery life did pretty well though despite acing the benchmark scores. I find this part being solved with an Apple Watch, so probably that will be the next fix.
Okay, I'm gonna put this here. It's 2023 and Apple is still pushing USB 2.0 interface. Where it shone, I credited it above, but I'm gonna put it here for the lack of sincerity. If USB Type-C was forced upon Apple, this was the time to show the world what they were capable of, but instead, they dumbed it down for the iPhone 15 Plus. Sure, they want to make the Pro variant shine more, but come on Apple, you're better than this.
Apple iPhone 15 Plus Verdict
The iPhone 15 has opened doors to welcome new users who used to be scared of its price. The iPhone 15 Plus is definitely the device you should start with. That extra battery and the larger display is worth investing the extra money on. The good news is that with Type-C, you don't really need to get large storage variant. Invest in a good external NVMe SSD or MicroSD Type-C adapter to export your files when you're about to run out of storage. If you're going 512GB on this, then I highly suggest you consider the Pro variant instead.