SteelSeries Alias Microphones Are Now Available in Malaysia – Powered by Sonar for Streamers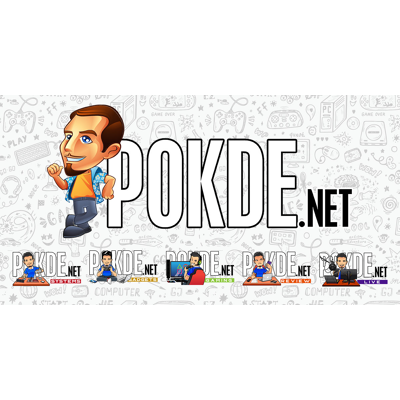 SteelSeries is rewriting the playbook for gamers with the introduction of the SteelSeries Alias microphones powered by Sonar for Streamers. These innovative microphones are specifically designed to meet the needs of gamers and streamers, and they promise to be a gamechanger in the world of gaming audio.
SteelSeries Alias Microphones
The gaming experience has evolved over the years, and today's gamers are more animated, expressive, and dynamic than ever. They shout with excitement, provide narrations during gameplay, and infuse their streams with style and personality. Unfortunately, the current market offerings for microphones do not adequately address the needs of these gamers, restricting their ability to be truly dynamic in their content.
The Alias microphones powered by Sonar aim to change that. These microphones are engineered to offer gamers the freedom and range they desire to create engaging content. Unlike other 4-in-1 microphone solutions, Alias microphones are focused on one thing—delivering outstanding performance tailored to the unique requirements of gamers and streamers.
Streaming while simultaneously producing content is no small feat. Unlike news anchors who have entire production crews, streamers often work in isolation. This challenge has fueled SteelSeries to develop a solution that simplifies the process of producing and streaming simultaneously.
Three years in the making, Alias microphones are the ultimate response to this pain point. This two-part solution combines hardware and software to enable streamers to sound like professionals, even if they aren't audio experts themselves. Gamers no longer need to be in a professional studio to sound like they are—Alias microphones offer the tools to create exceptional audio. The Alias microphone chassis is powered by Sonar for Streamers. This free, studio-grade software suite serves as an all-in-one sound studio, offering streamers everything they need for high-quality audio production.
Sonar for Streamers includes features like:
An independent 10-band Parametric EQ with broadcast presets for enhanced vocals
Audio routing, precision tuning, and mixing
ClearCast AI noise cancellation for a studio-like environment
Pro software mixing tools like Compressor and Limiter, eliminating the need for additional software or plugins
Sonar is compatible with standard video broadcasting software (OBS, Streamlabs, etc.) and uses CPU processing to avoid frame rate drops. As for the microphones. they come in two options:
SteelSeries Alias Pro
A broadcast-quality XLR microphone
Delivers pure and powerful 24bit/48kHz audio
XLR Stream Mixer for professional-level audio control
Supports dual PC streaming for content creators
Customizable audio routing and mixing
SteelSeries Alias
A microphone designed from the ground up for gaming and streaming
24bit/48kHz broadcast-quality audio
Instant audio upgrade for streams and content
Real-time mic monitoring and LED indicators
Plug & Play setup with USB connectivity
Both the SteelSeries Alias and Alias Pro microphones are now available at SteelSeries official stores in Malaysia, with the following retail prices:
SteelSeries Alias Pro: RM1,799 (available now)
SteelSeries Alias: RM1,099 (Coming to Malaysia in early November 2023)
Pokdepinion: Usually, I lean towards dynamic microphones so I can use it while the speakers are still on and it wouldn't bleed through it. With the AI noise cancellation feature, I want to see how well it can cancel out noise.