Review
Kingston UV500 960GB 2.5″ SSD review — 3D NAND without breaking the bank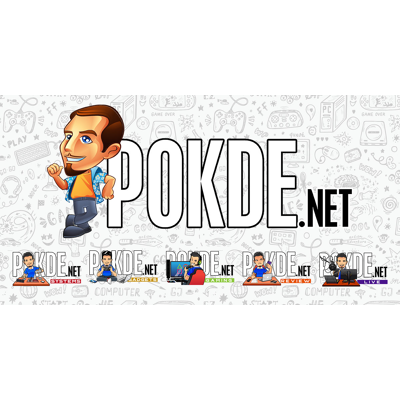 Positives
+ Clean looks
+ Excellent value for money
+ 3D NAND offers good performance and endurance
Negatives
- Performance could be better
Introduction
While SSD prices are becoming more and more affordable, it's understandable that the scene is to get more competitive. When stalwarts of the spinning platter era are hopping onto the solid state storage bandwagon too, you can expect the scene to heat up considerably. Kingston has been in the scene for quite some time, and the Kingston UV500 SSD is their latest entry into the 2.5″ SSD market. It's not only available in the 2.5″ form factor, as it is also available in the M.2 SATA and mSATA form factors too. Let's take a closer look at the 960GB Kingston UV500 we have here.
Appearance
We will skip over the unboxing segment entirely, because the Kingston UV500 960GB doesn't even come in a box. All you get is the SSD, with the package itself serving as some sort of warranty leaflet. You can get it with an installation kit too if you want.
The SSD itself looks simple, and pretty familiar too, as Kingston has actually been using the same design for their Kingston A400 and Kingston UV400 SSDs previously. We like the texture and the very clean design. Just the branding, nothing else.
Over on the other side we see more screw holes and the regulatory information. There is less to see here, It's nice to see a full-metal enclosure here in the lower end of things, and one that looks this nice is definitely a bonus too.
Specifications
Capacity
960GB (893GB usable)
Interface
SATA 3 6 Gbps
NAND Type
TLC 3D NAND
DRAM Cache
N/A
Controller
Marvell 88SS1074
Rated speed

Sequential:


Read: Up to 520 MB/s Write: Up to 500 MB/s
Random:
Read: 79 000 IOPS Write: 45 000 IOPS
Endurance
480TBW
Dimensions
100.1 mm X 69.85 mm X 7.0 mm
Weight
57 gram
Included accessories
N/A
Warranty
5 years
The Kingston UV500 960GB is the first drive from Kingston with 3D NAND offering 256-bit AES encryption and TCG Opal 2.0 support. Security features on SSDs isn't something we test though, so we will be looking at its performance figures more closely. The very same Marvell controller is also found in the SanDisk 3D Ultra SSD and WD Blue 3D NAND SSDs, so lets see if the NAND and firmware used by Kingston allows the Kingston UV500 960GB to keep up with the other drives sharing the same controller. There is also a pretty standard 5-year warranty period which should offer some peace of mind.
Testing Methodology
The Kingston UV500 960GB is tested as a storage drive on Pokde's benchrig. I ran several synthetic SSD benchmarks and real-time transfer speed tests to determine the performance.

| | |
| --- | --- |
| Processor | Intel Core i7-5820K |
| Motherboard | ASUS X99-Deluxe |
| Memory | 4 x 4GB Kingston HyperX Predator 3000 MHz CL15 |
| Storage | Kimtigo 120GB SSD |
| Power Supply | Cooler Master V850 |
Performance
Synthetic
Right off the bat, the Kingston UV500 960GB is quite a bit slower than the Western Digital offerings. It isn't all that fast but it does definitely beat a lot of older SSDs, even those based on MLC technology, especially in terms of write performance.
In AS SSD, the Kingston UV500 960GB actually pulls ahead of the 3D NAND-equipped SanDisk and WD duo. It takes a step back in the 4K benchmarks though, indicating that the Kingston UV500 960GB will deliver a less responsive user experience. Of course, at these speeds, you would be really be nitpicking to note a difference anyway. We certainly didn't.
Moving on, we see that the Kingston UV500 960GB does score pretty decently in the sequential benchmarks, but once again doesn't have nearly as good a time at random access tests.
Real world performance
With the rather decent write performance of the Kingston UV500 960GB, we actually see it keep up with the pricier SSDs when larger files are written to it. Once we go for smaller files like photos and documents, performance got very poor indeed, taking nearly 3x the time for 16GB of documents to finish being copied to the drive.
Game loading times doesn't see nearly as huge an effect, with it being just marginally slower then the pricier drives. This is good to know as these would make perfect drives for gamers to use as their bulk storage. It is way faster than our SSHD drive though, which speaks a lot about the numbered days of spinning platter.
What it lacks in performance, it more than makes up for it in the cost-per-GB metric. With the Kingston UV500 960GB we are definitely nearing the RM1/GB threshold, all without sacrificing too much of performance in practical applications.
Conclusion
There really isn't anything that's really holding me back from recommending the Kingston UV500. Sure, performance might be on the low side for an SSD in 2018, but given the cost-effectiveness of it, I would say that it makes for an affordable bulk storage drive, or even as a primary drive when your budget is running a little low. I have been using it as my boot drive for some time, and while I do notice that it does feel less responsive than my other system with a Samsung 850 EVO, it doesn't hurt to have nearly 1TB of fast solid state storage on tap. For RM1089, it offers excellent value for money. If prices drop even further, it would make it an even better buy. As it stands, it is worthy of our Silver PokdeWard for offering modern 3D NAND, lots of space and decent speeds, all at a price that doesn't hurt the wallet too much.
Our thanks to Kingston for providing us with the Kingston UV500 here. To support us, click on the button below to check out the Kingston UV500 960GB on Lazada: