Intel Xe-HP teased as a huge GPU that might come in a socket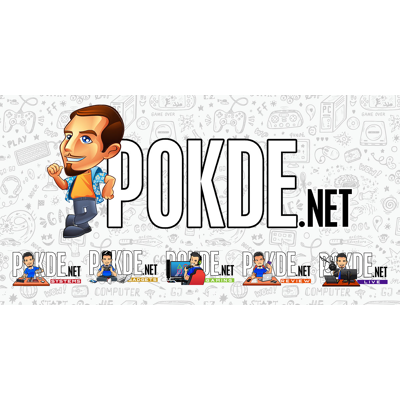 Intel has reportedly shared an image of the upcoming Intel Xe-HP GPU on Twitter, before quickly deleting it. But not because the GPU was accidentally leaked, but apparently because Jim Keller and Raja Koduri have no idea how to properly wear their facemasks, despite being the geniuses they are, and they got quite a bit of flak for that.
TweakTown managed to save the tweet though, and thus show the images of what's supposed to be the massive Intel Xe-HP GPU, along with the problematic mask-wearing of the duo. Interestingly Intel thought it would be cute to put in a battery for scale. A yellow one too. Is this a reference of the "banana for scale" meme?
Jokes aside, the Intel Xe-HP is one huge package, and under the IHS should lie a multi-chip module (MCM) arrangement, similar to AMD's successful chiplet design. That's the most logical way to deliver huge core counts without having to deal with low yields of large monolithic dies. The Intel Xe-HP also weirdly enough comes with pads that should fit into a LGA-style socket, which is unprecedented among GPUs. It might be for the convenience of internal testing, or Intel might be bucking the trend by selling socketed Intel Xe GPUs that can be swapped out for an upgrade down the line.
The entire GPU package is calculated to measure a whopping 3700 mm2, based on the size of the AA battery which was used for scale. It will easily be one of the biggest modern GPUs launched to date, if the battery is actually an AA-sized one.
The "baap of all" is back, battle-fielding and b-floating😀 https://t.co/OgXuI0VtLU

— Raja Koduri (@Rajaontheedge) May 1, 2020
Raja Koduri also shared the tweet (before it was deleted) with the caption "The "baap of all" is back. Baap means "father" in Hindi, and the phrase "father of of all" probably hints at the sheer performance of the Intel Xe-HP. Intel isn't expected to target their Intel Xe GPUs at gamers just yet, with the focus being on high-performance computing (HPC) market.
Pokdepinion: Such a huge GPU might make AMD and NVIDIA sweat a little…