Review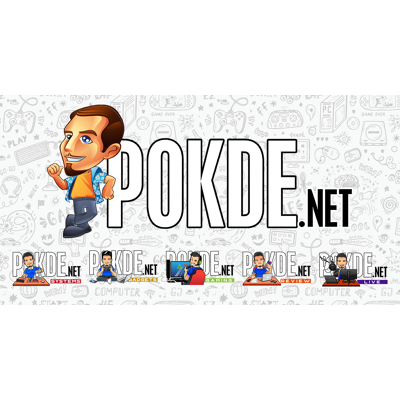 Positives
Pros:
+ Value for money
+ Good design
+ Cool temperatures and low noise even at load
+ Good keyboard
Negatives
Cons:
- Fingerprint magnet materials used
- More USB ports would be welcome
- Poor quality screen
Mention gaming laptops and brightly backlit keyboards, thick and heavy desktop replacement models come to mind. Most people will just think of either Asus Republic of Gamers (ROG), Alienware or MSI Dragon Army laptops. But what we have here today is a Lenovo Y50-70 gaming laptop, the latest in Lenovo's prodigious Y-series, which promise good gaming performance at affordable prices. So is this laptop capable of trading punches with the pure-bred gaming laptops? Continue reading to find out.
Unboxing
This is the very simple box it comes in. Devoid of any hints that this is a gaming laptop. However you buy a gaming laptop not to look at it's box, aye? So let's open it up and see what it contains.
A sweet little congratulatory message by Lenovo. :P

In this box are the necessary documentations, power supply, and the portable DVD burner drive which is manufactured by Hitachi-LG Data Storage Inc. The DVD drive has a nice brushed top and glossy sides. It vibrates rather strongly though when reading a disc, as I experienced when I used it to install Windows in this machine. However it does its job without a glitch.
Finally, the laptop in a black cloth bag, held in place by some thick and sturdy foam holders. I personally prefer these foam holders as they won't make a annoying squeaky noise when you remove them. So extra brownie points for Lenovo.
Design
You are now looking at lid of the laptop. Nice classy crosshatch brush pattern. However, it is a fingerprint magnet. You can see my fingerprints just from removing it from the black cloth pouch it came in. Any unauthorised touches will easily be detected by the CSI by plain sight. And those fingerprints aren't easy to wipe off too. Deducting points for this. Once again, no sign that this is a gaming laptop. It will look just right at home in a meeting room or office.
Regarding connectivity, on the left side of this machine we have the charging port which is proprietary, a 100/1000Mbps LAN jack, full sized HDMI port, and 2 USB 3.0 ports. More points awarded to Lenovo for not replacing it with a mini HDMI or god forbid a proprietary port that requires an adapter. On the right, we have the Kensington lock, single USB 2.0 port, card reader, combo jack and a SPDIF port. The combo jack isn't the cleanest output I have ever heard, producing some white noise even with nothing playing through it. And being a combo jack, it works well with headsets designed for phones, but for PC headsets, it will require a splitter to use the mic. The sound output will work just fine though on any headphone.
Opening the lid, you are greeted with a 15.6″ TN screen -yup, no IPS love here- and the good AccuType keyboard and a good Elans touchpad. The touchpad does it's job well, accurate and has a nice matte feel to it. However as a gaming laptop I doubt it will ever see much use. Still nice to see a good unit used here though. Glossy plastic is used above the keyboard area where the power button is located and also on the screen bezels. More finger prints to wipe off. Ughhh.
And a nice photo of the back-lit keyboard in the dark. The keyboard has nice red back-light with two levels of brightness. Possibly the only thing that gives away it's identity as a gaming laptop. No gaudy multi-color back-lighting here, fortunately (I am looking at you, MSI). The keys on the keyboard are rather on the stiff side, but not too stiff until it causes fatigue when typing. Size wise they are quite nicely spaced and I was comfortable enough with it to type this entire article on it without feeling the need to bring over the keyboard from my desktop set.
Performance

What's a gaming laptop without good specifications eh? Powered by an Intel i7 4710HQ, 8GB DDR3 1600MHz RAM, 1TB HDD, and a GeForce GTX860M GPU with 4GB VRAM, this machine is a mean machine. For those who don't know, the GTX860M is the mobile equivalent of the desktop GTX750 Ti. It uses a Maxwell core which is cooler and more power efficient than a Kepler core. So does it allow this svelte beast to kill the big and bulky gaming laptops of yore?
Below are the Heaven Benchmark scores at Extreme preset. I just added the iGPU's score for scale. Obviously the iGPU is way slower than the dedicated GTX860M. Scoring 598 with the dedicated GPU and 58 with the iGPU, it shows that iGPUs still have a long way to go before being able to match a mid-range mobile graphics processor.
Benchmarks are meaningless if it can't perform in what it is meant to do, which is gaming.
It is safe to say that the GTX860M is plenty capable of some serious gaming. You can actually ignore the NFS: Rivals score because it has reached it's FPS cap. For BF3, the minimum FPS was observed when the player is caught in an ambush in Operation Guillotine. A car was blown up right in front of the player, allowing the player to revel in the explosion and particles flying everywhere. Even the player is sent flying actually. :D DotA 2 is handled well with a minimum FPS of 45 even during intense 5 vs 5 clashes.
Well, good performance, check. Good temps? Both the CPU (Haswell) and GPU (Maxwell) micro-architecture is meant for lower power consumption and cooler temperatures. So how does it fare in this 22.86mm son of a gun? It is nice to note that no throttling was observed, and temps for the CPU barely hit 80°C while I was playing BF3 for about 20mins, and for the GPU, the highest temperature recorded was 72°C. All this was while gaming with it flat on the desk, without any cooler pad. I can confirm with a cooler pad the temps are nearly 10°C lower in every state. It is also interesting to note that the exhaust vent are at the hinge, not at the sides of the laptop, thus keeping your fingers safe from the searing heat some laptops are known to put out through the exhaust vents. Two fans work hard so that when it's burning up in-game, the laptop isn't bursting into flames as well.
Battery life is rather mediocre, I only managed to squeeze out 2 hours of medium usage (surfing the Internet, watching YouTube videos, an episode of k-drama on my external hard disk drive) on maximum screen brightness.
The screen is also rather poor in terms of color output. Being a TN screen, the viewing angles are naturally bad, but the color output will be a problem for editing multimedia. Even without professional measurements one can see how bad is the color reproduction of the screen. However in gaming I have no complains and never noticed the issue. If it really irks you, there are several compatible IPS screens that will fix it. It's a shame though that Lenovo couldn't put in a better screen in this great laptop.
The speakers are JBL branded and do their job pretty well. Aided by a small subwoofer on the bottom, I would dare say the sound matches some of the cheaper 2.0 speakers out there. I watched an entire movie on it and was quite satisfied with the sound output both in terms of loudness and clarity. There is also Dolby Profile software bundled with the sound drivers I downloaded from Lenovo's website. It is basically just an advanced equalizer with some extra features like virtual surround and voice enhancement.
Final Thoughts
Good performance, cool temperatures and thin design. How much do you think it costs? For RM3599 for the DOS version (which I purchased) it is probably the best bang for buck laptop right now. For that price you only have to bear with the fingerprint magnet materials and the poor screen. The choice gets harder when you only have the Windows version which costs RM3999 and puts it in range of the MSI GE60 Pro (RM4199) which has a much much better screen (Samsung PLS) but considerably worse cooling performance and a thicker design.
Do I think you should get the Lenovo Y50? A confident yes. For gaming, work or just surfing, you will not find it lacking in any way.
Performance: 4/5
Materials: 3/5
Specifications: 5/5
Appearance: 5/5
Price Value: 5/5
Pros:
+ Value for money
+ Good design
+ Cool temperatures and low noise even at load
+ Good keyboard
Cons:
– Fingerprint magnet materials used – More USB ports would be welcome – Poor quality screen