Review
Level51 Vapor 15 Pro Review — Getting The Essentials Right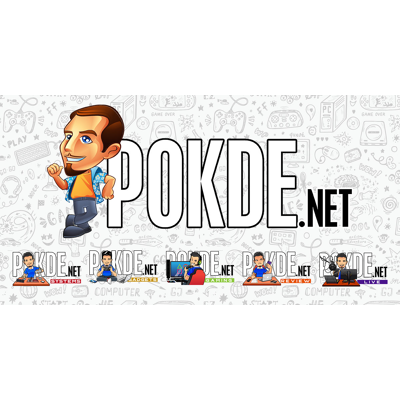 Overview
Portable, lasting battery life, and decent gaming experience on hand.
RM5,999 (GTX 1660 Ti)
RM7,499 (RTX 2070 Max-Q)
Positives
+ Lasting battery life
+ Can be seen as a gaming machine or one for the office
+ Good gaming performance for the specs
+ Portable
+ Speedy 512GB NVMe SSD
+ 144Hz refresh rate
+ Comfortable per-key RGB keyboard
Negatives
- Can notice the warmth on the palm rest area
- Some might find it a bit pricey
- Speakers are decent at best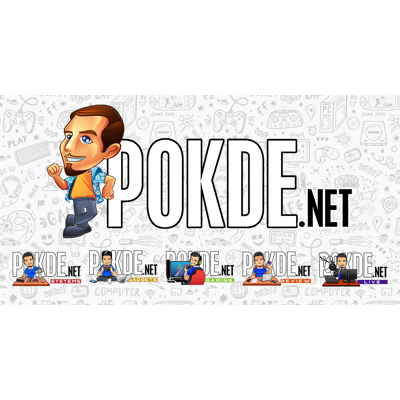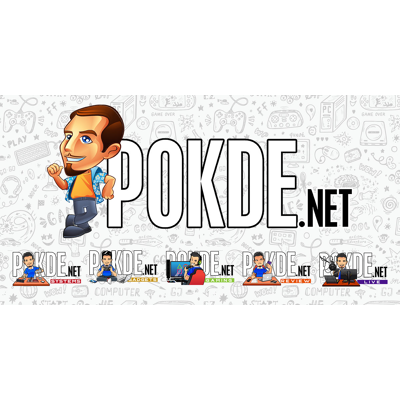 Having checked out the Forge 15 Pro previously, we now take a look at the to review their Level51 Vapor 15 Pro. Does it offer bang-for-buck value? Let's find out.
Level51 Vapor 15 Pro Unboxing
It's worth noting that the package that we got is simply the laptop itself and the power brick and charging cable. You can however expect to get the standard user guide and a free Tecware EXO L Ultra lightweight gaming mouse included in the package.
Appearance
The body is made out of plastic and the laptop itself is quite light at only 1.88kg. At the back is where you'll find its power port, RJ-45 LAN, HDMI, DisplayPort, and a Thunderbolt 3.0 port. As you can see, the branding is right there in the middle.
Switching to the front, the Vapor 15 Pro comes with a 15.6″ 144Hz Full HD IPS display. There's also the laptop's lighting slit that sits infront of the laptop. We'll go more in-depth on that later.
On the right side, there are two USB 3.1 (Gen 1) Type-A ports along with an SD card reader.
Switching to the opposite side, we have a Kensington Lock, USB 3.1 (Gen 2) Type-A port, a headphone jack, and a microphone jack.
Level51 Vapor 15 Pro Specifications
CPU
Intel Core i7-9750H
RAM
16GB 2666MHz DDR4 (8GB x 2)
GPU
NVIDIA GeForce GTX 1660Ti 6GB GDDR6
Storage
512GB M.2 NVMe SSD
Display
15.6″ FHD (1920 x 1080) 144Hz IPS
Keyboard
Mechanical per-key RGB backlit with anti-ghosting
Connectivity
Wireless
Intel Wi-Fi 6 AX200
802.11ac Wi-Fi Dual Band (2.4 and 5 GHz)
Bluetooth 5.0
I/O
1 x Thunderbolt 3 port
2 x USB 3.1 (Gen 1)
1 x USB 3.1 (Gen 2)
1 x Mini DisplayPort
1 x HDMI
1 x RJ45 LAN
1 x SD Card Reader
1 x Proprietary Charging Port
Audio
1 x Audio Jack
1 x Mic Jack
Array Microphones
Sound Blaster Connect
Power
94WHrs, 6-cell polymer battery, 230W power adapter
Dimensions
356 x 233.66 x 20.5 mm (W x D x H)
Weight
1.88kg approximately
Vapor 15 Pro Performance
The laptop's 512GB NVMe SSD speed is not the fastest around, but it's still very fast nonetheless. You can expect some really speedy boot ups and loading times.
In Cinebench R15, we see that the Level15 Vapor 15 Pro managed a good score compared to other laptops that pack the same processor.
As for Unigine SuperPosition, the Level15 Vapor 15 Pro had an admirable score, essentially matching up with laptops running the same CPU but with RTX 2060 instead.
As for 3DMark's Time Spy benchmark we can see a similar pattern like in SuperPosition. This is shaping up to be a strong gaming laptop. We won't be doing Port Royal as this is a GTX 1660 Ti, which lacks the ray tracing capabilities of RTX cards.
Coming to actual gaming performance, the laptop has pretty good performance. Games listed on the benchmark could be played smoothly, even on max graphic settings.
Thermals however, I find that it was slightly warmer on the palm rest area compared to the previous Level51 Forge 15 Pro but nothing to be alarmed about.
As for the battery life test, I found that it could last around 7 hours. It's worth noting however that the laptop was under battery saving mode, but that feat itself is very good for a gaming laptop.
User Experience
First, I'm going to talk about the keyboard on this laptop. I pretty much like the tactile feel of it so if you're a fan of those types of keyboards, you're going to like it. As you can see, the keyboard offers per-key RGB lighting, an upgrade from the single-zone lighting on the Forge 15 Pro.
The laptop itself is not even close to being heavy even with the power brick. Any laptop that weighs less than 2kg is easily manageable for me, and I imagine to be the same for plenty of users out there.
One thing that I like is that the Vapor 15 Pro can fit to look like a gaming machine or just a normal laptop. Should you want it to be the latter, you can simply turn off the LED light bar as well as the RGB keyboard, instantly making it a good fit for work environments.
As for the display, it offers a Full HD 144Hz refresh rate. For games such as CS:GO, you can easily hit close to 144 FPS, with the right adjustments, should you want to go that high of course. I feel that the display fine but found that the edges around it are a bit dim however
It's worth noting that the laptop does have some flex around the display, which makes it feel a bit fragile. Even with the lid closed, I tried to push with a single finger and there's still some flex as well. It's something that you might want to be cautious about.
I'm not really a big fan when it comes to laptop speakers. At the end of the day, I'd still wear headphones to be in a world of my own. In this case, it doesn't have the depth or clarity to be enjoyable but they are still adequate enough at full volume.
I feel that they've upped their game when it comes to their built-in software with the Level51 Control Center. The UI is visually appealing and it provides more options compared to the previous version.
Similarly, the Soundblaster software has also receive a major boost. There are more options to tweak around, including audio for headphones as well as speakers. You can tailor your audio experience based on what you'll be using.
Level51 Vapor 15 Pro Verdict
Starting from the price of RM5,999 (GTX 1660 Ti variant), some might find that it's a little bit high. However I find that the laptop offers what most gamers want; lasting battery life and being able to play the latest games in a very portable package.
The speakers aren't great and it can get a little warm but considering that it ticks the list on the necessities, I give the Level51 Vapor 15 Pro our Silver Pokdeaward.
Thanks to Level51 for providing the Vapor 15 Pro that was used in this review.