Review
LG XBOOM Go PL5 Review — Clarity On The Go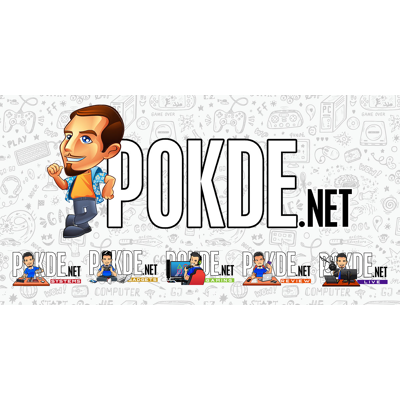 Overview
For those seeking for a portable speaker, you can expect audio tuned by Meridien where the LG XBOOM Go PL5 offers quite a lasting battery life for you to enjoy it wherever you go.
Positives
+ LED lights provides nice aesthetics
+ Build quality isn't too shabby
+ Audio clarity is quite decent
Negatives
- Bass is a bit lacking
- Not exactly affordable
- Limited EQ settings
It's been awhile since we've reviewed a portable speaker so today, we take a look at LG's latest offering in this LG XBOOM Go PL5 review. Let's see if it's worth your money.
LG XBOOM Go PL5 Unboxing
As you can see, there's not much from the packaging. From the box, you can expect the following to be included inside the box:
The speaker itself
Documentations
USB-C cable
Appearance
It sports a front-facing grille which is where the audio comes out from (duh). At the side, there's the LED ring that can light up to the beat of your music, and it also vibrates.
On the top, you have the buttons for the speakers. There's the power button, Bluetooth button, volume buttons, pause button, and the Sound Boost button.
Moving over to the rear, you can pull out the rubber cover where you will find the buttons for the Multi, Dual, lighting, and reset, along with a USB-C port and AUX audio jack.
LG XBOOM Go PL5 Specifications
| | |
| --- | --- |
| Drivers: | 1.75-inch x 2 |
| Frequency Response: | N/A |
| Sensitivity: | N/A |
| Impedance: | 4Ω |
| Connection: | Bluetooth 5.0, AUX (3.5mm), USB-C (for charging) |
| Wireless Range: | Up to 30m |
| Battery: | Lithium-Ion 3900mAh (up to 18 hours) |
| Weight: | 620gram |
| Colour: | Black |
User Experience
Pairing
To pair with the LG XBOOM Go PL5, you will need to hold the power button and Bluetooth button for about two seconds. If done correctly, you should then be able to find the speaker on your smartphone / Bluetooth-enabled PC.
For smartphone users, you can opt to install the LG XBOOM app, which allows you to have extra controls of the speaker such as customizing the lights, connection type, and equalizer. Unfortunately, the equalizer option is limited to only two for the LG XBOOM Go PL5. The app also allows you to update the speaker's firmware whenever it becomes available.
Not to forget, you have the option of connecting the speaker through the auxiliary port, which you can find on the back should you ever need it.
Sound
In terms of audio quality, we were quite impressed with the speaker. Vocals and instruments are pretty clear for a portable speaker. I do however realized that it gets distorted when playing heavy bass songs and at higher volumes.
The Sound Boost does what the name indicated, where it makes the audio louder, but in a good way. I personally feel that Sound Boost does offer a much better audio experience. If you're wondering if there is more EQ settings, the speaker only comes with two, standard (Meridien) and Sound Boost. It would've been cool if the XBOOM app allowed you to tweak the EQ.
Overall, I feel that the sound is good enough to listen in a large room as I was pretty impressed by it the first time that I took it out as well as subsequent uses.
Battery Life
LG has advertised the speaker to offer around 18 hours of battery life and from what I've experienced, it's pretty close. With the volume set at 50%, Sound Boost and lighting turned on, I was able to get around 16 hours out of it. You should expect a longer battery life by having lower volume setting, no lights, and having Sound Boost turned off, but where's the fun in that?
Conclusion
At the end of the day, I was pretty pleased with what the LG XBOOM Go PL5 had to offer. Despite that, it's different matter when you take the pricing into account. The speaker does sound good but for the price of RM649, it's a bit pricier than what I would spend on a portable speaker. If they could reduce the price slightly, then it would've been a true value for money portable speaker.
You could get the cheaper LG XBOOM Go PL2 but with it being smaller, it might not be as enjoyable. With all things considered, I award the LG XBOOM Go PL5 with our Bronze Pokdeward.
A big thanks to LG Malaysia for providing the LG XBOOM Go PL5 that was used for the purpose of this review!