Review
MSI GE75 Raider 8SE Review — semi-portable desktop replacement?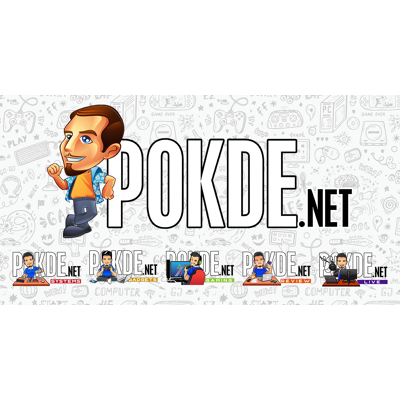 Overview
Weighing in at 2.64kg and with a 17.3" 144 Hz screen, the MSI GE75 Raider 8SE is one of the lighter and smaller 17.3" laptops in the market. But with its large screen, hexa-core Intel Core i7 processor and GeForce RTX 2060 GPU, it can qualify as a desktop replacement too. Is this the perfect 17.3" gaming laptop?
2 Years International Warranty
Positives
+ Aluminium on the lid and palm rests bump up the premium appeal a tad
+ Great performance in games and benchmarks
+ One of the smallest 17.3" laptops out there
+ 144 Hz VA display makes for fluid visuals and wide viewing angles
+ Excellent audio from built-in speakers
+ One of the better laptop keyboards out there
Negatives
- Cooling should be better with the larger footprint
- Could do with more USB ports
Introduction
We checked out MSI's entry-level GeForce RTX 2060 gaming laptop, the MSI GL63 8SE, previously. It was interesting enough, but thick bezels and a full-plastic build means it can't compete with more premium offerings from other OEMs. Today we will be checking out a slightly more premium model, the MSI GE75 Raider 8SE. It comes with most of the same base specifications as the MSI GL63 8SE, but in a much more premium package. Let's see whether it offers any tangible extras over their entry-level model. Hint: it does.
Unboxing
As customary of MSI's mainstream gaming laptops, it comes in a standard cardboard package with the MSI logo smack dab in the center. It should probably come with a backpack as well, but we didn't receive it with our review unit.
Inside of the box is the laptop, a 180W charger and the standard documentation. The MSI GE75 Raider 8SE does have a fabric sleeve, so you can use it to protect it from minor scratches when you carry it in your bag.
Appearance
The lid is typical of MSI gaming laptops. The Dragon Army logo flanked by two red lines. The lines do not feature illumination but the logo does. One thing which I found interesting was that the MSI GE63 Raider RGB has 16.8 million-colored accents on the lid, while we get regular red lines here. Well, at least it is made of aluminium, right?
While they made the lid from aluminium, the bottom here is plastic through and through. MSI still clearly paid a lot of attention to the design, with one of the most intricate pattern we have ever seen on the underside of a laptop. Nay, on any surface of a laptop.
Opening up the MSI GE75 Raider 8SE reveals slim bezels around 17.3″ FHD display. The keyboard here sports RGBae backlighting, thus the clear sides you can see around the keyboard. People who use the built-in webcams would also be pleased to find that the camera is located above the display where is should be.
Let's take a closer look at the lower half of the MSI GE75 Raider 8SE. The entire palm rest area is made of aluminium, giving the MSI GE75 Raider 8SE a more premium feel than some of the competition which has resorted to plastics in this area. The keyboard here is by SteelSeries, so you get to take advantage of the extensive lighting effects they have to offer. And with the per-key RGBae backlighting of the keyboard, there really is a lot to play around with. More on that later. Also, MSI being MSI, has decided that the trackpad needs a red accent around it.
The exhaust vents are plenty aggressive, with the vanes extending well beyond the actual exhaust area. The MSI GE75 Raider 8SE has vents on the sides as well, but we will talk more about that later. The large-ish area between the vents does leave us wondering if MSI could have equipped the MSI GE75 Raider 8SE with a more extensive set of I/O, given the space, and also the fact that this is a 17-inch behemoth which will probably see most of its life spent on a desk with a plethora of peripherals attached.
Specifications
CPU
Intel Core i7-8750H @ 2.2 GHz (up to 4.1 GHz Turbo Boost)
RAM
16GB (2 x 8GB SODIMM) 2667 MHz DDR4
GPU
Intel UHD 630
NVIDIA GeForce RTX 2060 6GB GDDR6
Storage
128GB Kingston M.2 PCIe 3.0 x2 NVMe SSD
1TB Seagate Barracuda 7200rpm 2.5″ HDD
1 x vacant M.2 SSD Combo slot (M.2 PCIe Gen3/ M.2 SATA support)
Software
Microsoft Windows 10 Home
MSI Dragon Center
MSI Battery Calibration
MSI App Player
Killer Control Center
SteelSeries Engine 3
NVIDIA GeForce Game Ready Driver 430.39 WHQL
Connectivity
Killer Wireless-AC 1550i WiFi (802.11ac Wave 2 160 MHz)
Bluetooth 5.0
Killer Ethernet E2500 Gigabit LAN
2 x USB 3.0
1 x USB 3.1 Gen2 (Type-A)
1 x Type-C USB 3.1 Gen2
SD card reader
Display
17.3″ FHD (1920 x 1080) 144 Hz,  IPS-level panel, 100% sRGB
1 x HDMI 2.0 ([email protected])
1 x Mini-DisplayPort
Audio
2 x 3W speakers
2 x 3W woofers
1 x 3.5mm microphone in
1 x 3.5mm headphone out (SPDIF/HiFi)
Power
180W power adapter
51 WHr 6-cell Li-Ion battery
Dimensions
397 x 268.5 x 27.5 mm
Weight
2.64 kg
Performance
The storage speeds of the MSI GE75 Raider 8SE are in line with what we would expect of a lower-end PCIe 3.0 x2 SSD and a 7200rpm HDD. The write speeds of the SSD is quite abysmal though due to the small capacity of the drive, but the outgoing model will sport a 256GB SSD. Our review unit came with a 128GB one for some peculiar reason.
CPU performance is in line with what we have seen from previous laptops with the Intel Core i7 8750H.
It seems like the increased amount of RAM and more memory bandwidth allowed the MSI GE75 Raider 8SE to perform on a higher level in Superposition than its lesser brethren, the MSI GL63 8SE.
We see a similar trend in 3DMark Time Spy, with the MSI GE75 Raider 8SE outperforming the MSI GL63 8SE by quite a sizeable margin.
For those of you who are into DirectX Raytracing effects, the MSI GE75 Raider 8SE's upgraded specifications allows it to deliver around 10% better performance than the almost identical MSI GL63 8SE.
Gaming performance is actually much better than on the MSI GL63 8SE, with the additional RAM bandwidth and capacity seemingly offering quite a huge boost to the average frame rate of the titles we tested. And since Shadow of the Tomb Raider now has raytraced shadows and DLSS, we also tested the MSI GE75 Raider 8SE's performance with those features turned on. DLSS in SotTR doesn't have as much of an impact on the visuals as Battlefield V's DLSS, which is nice to see.
Despite the larger footprint, for some reason our unit of the MSI GE75 Raider 8SE runs hotter than our sample of the MSI GL63 8SE. The CPU hit up to 97°C while the GPU went all the way up to 67°C in Battlefield V with DXR on. Even in a short benchmark like Cinebench, the Intel Core i7 8750H throttled down to 2.8 GHz. It's still well above base clocks, but we have seen designs maintaining an all-core boost of around 3.7 GHz in much longer benchmarks. These results are observed with Cooler Boost on, which pushes the fans to maximum speed. The fans in the MSI GE75 Raider 8SE are definitely audible at full tilt, so you would be sticking to headphones if you want to focus on your gaming experience.
User Experience
The bezels on the MSI GE75 Raider 8SE are much slimmer than on traditional laptops, bringing it much closer to more recent designs like the ROG Strix SCAR II and the like. MSI's lower bezel is probably a fair bit thinner than ROG's designs though, thus resulting in a smaller footprint. Our unit here sports a Chimei VA panel that runs at up to 144 Hz, so we have nearly no complaints about the display. I say nearly because the MSI GE75 Raider 8SE doesn't have G-SYNC, probably to make way for NVIDIA Optimus. I personally feel like a 17-incher shouldn't need Optimus, given that you probably won't be carrying it around.
This slideshow requires JavaScript.
While you may be inclined to use a 17.3″ laptop as a desktop replacement, the MSI GE75 Raider 8SE doesn't really cut it with its I/O ports. It only offers three USB-A ports, one of which supports USB 3.1 Gen2. I don't know why MSI decided to add illumination to the USB ports, but they light up in bright red if you enable the feature. The USB-C port doesn't support Thunderbolt 3, so you won't be able to run an external GPU off it. MSI's separation of the 3.5mm mic and audio output ports is nice if you have a dedicated microphone and audio output that you want to connect to your system. On the other hand, to a gamer, this decision is questionable at best. The number of gaming headphones using a 4-pole 3.5mm connector has been steadily increasing over the years, thus forcing you to bring a dongle to use headphones like the Cooler Master MH751 with the MSI GE75 Raider 8SE.
If you decide not to go with headphones, the built-in speakers on the MSI GE75 Raider 8SE do a pretty good job too. There are dedicated woofers to handle the lower frequencies, giving the laptop much better presence in the bass area than most of the competition. I would probably still put on some headphones, but if you are alone in the room and you decide that headphones are like miniature saunas for your ears, you won't be too disappointed with the audio quality of the speakers.
The per-key RGB keyboard doesn't only look good, but it feels great to type on it as well. MSI has really nailed their keyboard experience, probably thanks to their partnership with SteelSeries. There's a sufficient amount of travel, and the tactility is almost perfect. I have yet to try a keyboard that can match the MSI GS65 Stealth Thin's, but this is a pretty good laptop keyboard in its own right. The aluminium palm rests feel way more premium than plastic ones, but it also comes with the unfortunate drawback of it being more conductive of the heat from the toasty chips under it. The area above the space bar can warm up a fair bit, but at least the WASD area doesn't get too hot.
This slideshow requires JavaScript.
On the software side, we have the MSI Gaming Center suite which is an overlay allowing you to tune up the MSI GE75 Raider 8SE's performance with MSI Shift, adjust the sound profile with Nahimic, set the fan speed or even play around with the keyboard's RGB lighting. I like that MSI has combined everything into one single software, instead of using it like a launcher of sorts. Temperature and load graphs would be nice to have, but maybe we will have to wait for the iteration of MSI Dragon Center for that.
Conclusion
The MSI GE75 Raider 8SE has an SRP of RM8199, but it has just been replaced by the a refreshed model touting the 9th Generation Intel Core (Coffee Lake Refresh) processor, the MSI GE75 Raider 9SE. The newer model is priced at RM7999, which is quiter a bit more affordable. The newer model also offers more storage, and we can expect better CPU performance from the refreshed model although given the temperatures of the MSI GE75 Raider 8SE here, we aren't sure how much you will be able to enjoy the higher clock speeds of the Intel Core i7 9750H.
Ignore that for a moment though. Is the MSI GE75 Raider 8SE a good 17″ laptop? We are getting good performance, and the display is great although we don't have G-SYNC. The keyboard is one of the best I have used recently, with the extensive RGBae effects being a great bonus. Audio quality from the speakers is also quite amazing. As a desktop replacement, I do wish for more USB ports though. Three is the bare minimum, and even 15.6″ laptops come with that many USB ports. On the plus side, MSI did a good job with the display outputs, with mini-DP and HDMI making an appearance to support triple display setups if you want.
Portability is not going to be one of the MSI GE75 Raider 8SE's strong points with its 2.64kg weight. The thin bezels do help with it fitting into bags, but it is still one chunky laptop. Probably would recommend it if you want a system that you can use without a monitor comfortably, but can still be packed away into a bag if you need to go somewhere. It is still one of the lighter 17″ laptops, so that somewhat helps. Other than that particular use case, you would probably be better off with the GL63 Raider RGB 9SE with similar specs but in a more portable and RGB-ed design. And that is also RM100 more affordable than the MSI GE75 Raider 9SE.
Our thanks to MSI Malaysia for providing the MSI GE75 Raider 8SE for review purposes.