Review
MSI GS66 Stealth Review – Power and Portability In Your Hands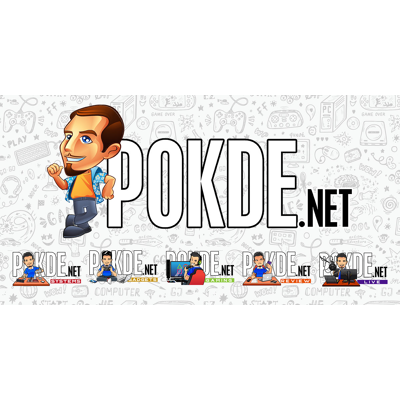 Overview
Designed as a powerful yet ultraportable gaming laptop, the MSI GS66 Stealth lets you have power on-the-go. Is it worth your money? Let's find out.
2-Years (1 year international + 1 year local warranty)
Positives
+ Good performance
+ Solid build quality
+ Decent array of ports
+ Above average battery life
+ Good display with 300Hz refresh rate
+ Per-key RGB keyboard
+ Dynaudio speakers work great
+ MSI App Player is pretty convenient
Negatives
- CPU thermals could be better
- You can feel the heat on the keyboard
- Lacks memory card reader
- Speakers clearly lack bass
- Pricey
Unboxing the MSI GS66 Stealth
Let's kick off the MSI GS66 Stealth review with the unbox. We had a PokdeLIVE livestream showing off a glimpse of this laptop, which you can see right above here. Inside the gaming laptop box, you are expected to find the following items:
240W slim power adapter
Power cable
User guide
Warranty card
2 x MSI gaming T-shirts
The MSI GS66 Stealth gaming laptop itself
Appearance
The MSI GS66 Stealth is a gaming laptop with the goal of letting consumers choose a device without having to sacrifice anything significant. You can get portability and power, a lot of power, in a single package. You can easily tell that it's a premium product just by looking at it.
Looking at the lid, you get a rather elegant aluminum build with its Core Black colour scheme. The MSI's dragon logo has gone for a more muted approach, blending in with the lid with a matte finish. Given the sandblasted metal design, it gives the laptop a more premium look and feel while also preventing fingerprint smudges.
Open up the lid and you'll get a clear view of its 15.6-inch Full HD IPS-level display with 300Hz refresh rate, a large air vent, Steelseries per-key RGB chiclet keyboard, a rather long trackpad, and the dual Dynaudio speaker grilles. The display bezels are relatively thin on the sides and top, but thicker on the bottom, where the MSI text can be seen. The webcam can be found on the top bezel.
On the left side, you have an air vent, the proprietary charging port, a USB Type-C port, an HDMI port, and a USB Type-A port. As for the right side, you will find a combo audio jack, another USB Type-C port, two USB Type-A ports, an RJ45 LAN port, and another air vent. There is nothing on the rear except for two air vents.
Moving over to the bottom, you can find two long rubberized stands on the top and bottom, three plastic stands in the middle, a view of the hinge's bottom part, product stickers, and a large air vent. There are a total of 9 screws on the bottom, with one exposed as the warranty seal sticker for our review unit revealing one hidden screw.
Overall, the MSI GS66 Stealth is an ultraportable, premium gaming laptop that goes for a more elegant design rather than the overly gamer aesthetic. It has a very clean look that it should easily fit in an office environment, and people might not think of it as a gaming laptop. This perfectly lines up with its Stealth moniker.
Specifications
Performance
Kicking things off with CrystalDiskMark, you can see that the 2TB NVMe PCIe SSD performed excellently. You get really fast speeds with a large capacity. While an additional HDD won't hurt anyone for other files like documents and music, I don't have any actual complaints for this. In case you're wondering, it's using the Samsung PM981 SSD.
In Cinebench R15, I expected the Intel Core i9-10980HK to perform better overall. Sure, the single core performance is still pretty solid but I'm surprised the multi-core score is lower than the Intel Core i7-10875H. I can only think of power supply and RAM speed causing the disparity.
It's a little different in Cinebench R20 however, as the MSI GS66 Stealth at least managed to out perform the Triton 500 for multi-core. It's just a bit odd that the Intel Core i9-10980HK powering the laptop didn't manage to get a clean win over the Intel Core i7-10875H.
Moving on to Unigine SuperPosition's 4K Optimized benchmark, it's no surprise to see that the MSI GS66 Stealth managed a very high score. After all, it has a very beefy CPU and GPU combination, with the latter being the NVIDIA GeForce RTX 2080 SUPER Max-Q. Sure, the Max-Q variant is weaker than the normal version, but it's still very powerful nonetheless.
A similar pattern can be seen in 3DMark's Time Spy benchmark, as it obtained a rather high score yet again. It could be better but it's still a solid showing nonetheless.
As for 3DMark's Port Royal ray tracing benchmark, it fared well enough. It isn't surprise to see that it didn't score any higher given how resource-intensive the benchmark is. Taking into account the top 2 scoring laptops in the graph, a stronger GPU will be needed to boost the score, like a non-Max-Q variant for example.
In PCMark, it shows that the MSI GS66 Stealth is a very versatile gaming laptop. You can easily use it for work, digital content creation, and casual use. It packs enough power to do anything rather easily.
As it is a gaming laptop, we tested the MSI GS66 Stealth in a variety of games in Full HD at the highest settings possible. It's impressive enough but I honestly expected higher FPS for a number of games. With that being said, you should be able to take advantage of the high refresh rate with a number of shooters but if you want more, simply tone down the graphics settings.
Battery life is the weakest point of gaming laptops. As it packs a lot of firepower, it needs a lot of energy to power it up. The MSI GS66 Stealth managed to get 5 hours and 1 minute (301 minutes), which is admirable within gaming laptop standards. The 99.9Whr battery definitely plays a big role here.
As for the gaming endurance test, it last 1 hour and 46 minutes (106 minutes). It's definitely above average for a gaming laptop. It still pales in comparison to the ASUS ROG Zephyrus G14 with roughly 1.5x the duration in both gaming and Modern Office. This shouldn't be a surprise given the CPU powering the MSI gaming machine.
Looking for a productivity laptop instead? Check out our review of the MSI Prestige 14 A10RB by clicking right here.
User Experience
The MSI GS66 gaming laptop is a beastly machine in a portable body, even within gaming laptop standards. It is powered by the Intel Core i9-10980HK CPU and the NVIDIA GeForce RTX 2080 SUPER Max-Q GPU. On the memory side, you have two 16GB DDR4 RAM in dual-channel configuration and a 1TB NVMe PCIe G3x4 SSD.
It uses a Full HD 300Hz IPS-level display with good viewing angles and colour reproduction. The bezels themselves, especially the sides and top, are relatively thin, but the bottom bezel is rather thick. If you're simply looking to game, this will do perfectly fine but if you need to do colour-accurate work, make sure to check the MSI True Color feature in case you feel something looks a bit off.
The issue with fitting high powered parts in an slim body is thermals. There was a bit of thermal throttling for CPU, nothing major, but I'm not too surprised given the CPU that's powering it. The GPU ran fine so I wouldn't worry about that.
The MSI GS66 Stealth has a good array of ports. You have a Thunderbolt 3 port which supports PD charging, three USB-A ports, an HDMI port, a USB-C 3.2 Gen2 port, an RJ45 LAN port, and a combo audio jack. I kinda wished it had a memory card reader but it's not a dealbreaker. If you want to do a tri-monitor setup, you will have to make use of both the Thunderbolt 3 port and the HDMI port.
The Steelseries per-key RGB keyboard here has been revised from its previous iteration and it still works fine. It's comfortable to type and is definitely fast enough for gaming. One thing I didn't like is that you can feel the heat, especially towards the center of the keyboard, while gaming or running anything intensive. The trackpad seems to have adopted a similar design to recent MSI laptops, where it's longer and makes it easier to use.
It's worth pointing out that this laptop has the MSI App Player pre-installed. It's an Android emulator based on BlueStacks that lets you run Android apps directly on the MSI GS66 Stealth itself. Whether it's mobile games or communication apps, you can have easy access to them with this. It's an added touch of convenience that I like, but it's not something consumers can't do for themselves either.
Like every other MSI machine, the MSI GS66 Stealth comes with the MSI Dragon Center software. You can do some simple overclocking, check the status of the PC, customizations, and more. The UI itself is simple and straightforward, so I doubt anyone would have any issues with it.
If you want to adjust the keyboard's RGB lighting, you will need to use the SteelSeries Engine software instead.
On the networking side, this does come with Intel Wi-Fi 6 so if you have an 802.11ax router, you'll get the best wireless internet experience possible. However, even if it is an 802.11ac router like mine, you should see some notable improvements such as a more stable Wi-Fi connection. In fact, compared to my desktop and smartphone, it seems to get better Wi-Fi reception on my 5GHz connection.
As for the sound department, the speakers on the MSI GS66 Stealth performed admirably. It can get rather loud and still produce quality audio. Bass is clearly lacking but that's to be expected from built-in speakers. Given the top-firing orientation, having the audio directed towards the user makes it more immersive.
It's not the best built-in speaker setup, but it's still pretty good nonetheless. You can still optimize your listening experience via the Nahimic audio software for a better experience, but it works better with headphones rather than the speakers based on my own listening experience.
MSI GS66 Stealth Verdict
The MSI GS66 Stealth is a great gaming laptop. You get solid performance, good build quality, a decent array of ports, above average battery life, good display with 300Hz refresh rate, per-key RGB, and surprisingly great speakers in a very portable package.
It's not the perfect gaming laptop however, as the CPU thermals could be improved, you can feel the heat on the keyboard, it lacks a memory card reader, and the speakers clearly lack bass. These drawbacks are far from a dealbreaker so if you can stomach its asking price of RM16,999, you should be more than satisfied with this.
And with that, I award the MSI GS66 Stealth gaming laptop with our Silver Pokdeward.
Big thanks to MSI Malaysia for passing us this laptop for the purposes of this review.