Review
Neffos C7 review — affordable but not a good value buy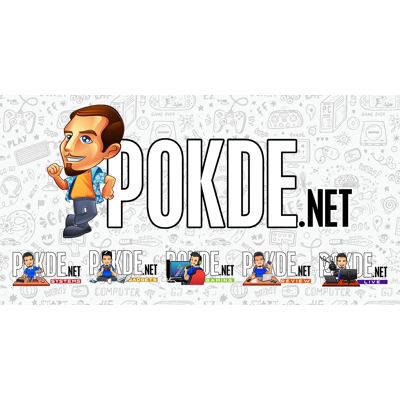 Positives
+ 5 GHz WiFi support
+ Decent battery life
+ User interface is pretty intuitive
+ Decent rear camera, especially given its price
Negatives
- Boring design
- Lackluster specifications
- Ain't nobody got time for 5W charging
- Plastic body is too light for any sense of sturdiness
- Sluggish experience due to limited RAM
Introduction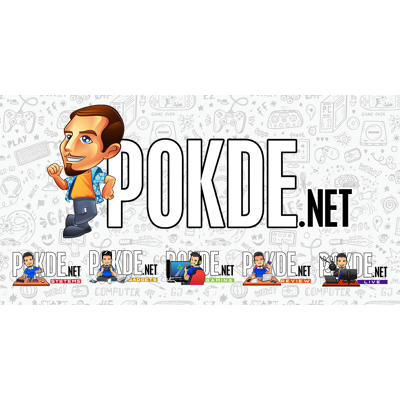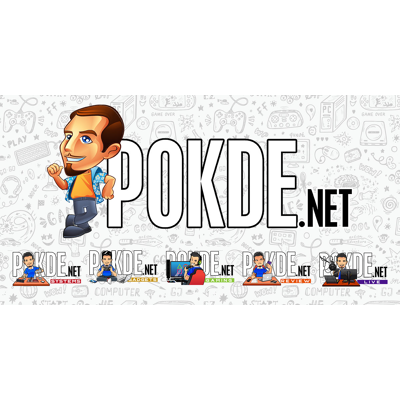 The Neffos N1 that we previously reviewed was awesome, especially at its price point. Now the Neffos C7 here targets an even lower price point, so can it impress us? While we are pretty sure it won't be impressing us with superb camera performance or benchmark scores, its value for money is what will come under scrutiny today, as this is a device for those who want the best bang for their buck. Let's take a look.—
Unboxing
The front of the packaging highlights the selfie capabilities of the Neffos C7, which isn't particularly impressive considering the myriad of selfie-oriented smartphones out there. I do like the white-purple theme Neffos seems to be making their own. It helps the packaging stand out a bit more on shelves.
Over on the back we find a sticker with the specifications of the Neffos C7. The RAM and storage is definitely on the lower side, as we approach a generation where we are used to seeing more than just 2GB of RAM.
Just like the Neffos N1, the Neffos C7 comes with a screen protector. However unlike its pricier brethren which came with a tempered glass protector, this is a plastic one. The charger is a pitiable 5W unit, so no fast charging here. I do not like the sticker Neffos slaps onto their devices, as it just makes the devices look cheap. Not that the Neffos C7 here isn't actually affordable…
Appearance
There are actually substantial bezels on the sides, but thanks to the curved glass it lessens the visibility of it in photos like this. The bottom bezel is where you will find capacitive navigation keys.
While most recent devices use metal for a more premium look and feel, the Neffos C7 unabashedly features a polycarbonate unibody. Then again, it features a nice matte finishing that feels good to touch. Neffos claims its a nanoscopic silver paste that lends the back a metallic look and feel, but I definitely didn't mistake it for anything else other than plastic.
The volume rocker and power button are also plastic, without any texture to differentiate them. Both of them are over on the right. The left is home to the SIM tray, but there isn't a physical volume toggle on the Neffos C7.
A classic microUSB port is found between two arrays of perforations. The symmetry pleases me, and the presence of a 3.5mm jack up top keeps things less busy down here.
As a whole, the Neffos C7 doesn't look particularly good, but then it isn't all that bad looking. It does look a tad generic, and the plastic body doesn't really help, but perhaps corners had to be cut to enable the Neffos C7 to be priced as it is now.
Specifications
CPU/Chipset:
MediaTek MT6750 (4 x ARM Cortex A53 @ 1.5 GHz, 4 x ARM Cortex A53 @ 1.0 GHz), 28nm
GPU:
ARM Mali-T860 MP2 @ 520 MHz
RAM:
2GB LPDDR3
Display:
5.5″, HD (720p) IPS display
Storage:
16GB eMMC 5.1 (expandable via microSD up to 128GB)
Camera:
Main Camera(s)
13MP f/2.0, PDAF
Single LED flash, 4K video
Front Camera
8MP f/2.0, Beautify, 86° FoV
OS:
NFUI 7.0 based on Android Nougat 7.0
Connectivity:
Wi-Fi 802.11 a/b/g/n (2.4 GHz and 5 GHz)
Bluetooth 4.1
FDD-LTE (Band 1/3/5/7/8/20)
SIM:
Dual nanoSIM (second slot shared with microSD slot)
Battery:
Li-ion 3060 mAh (non-removable)
Weight:
157 g
Once again, we see Neffos show its networking roots. 5 GHz WiFi is often left out of mid-range devices, but here we see it in an entry-level device. Definitely a nice showing. The MT6750 is no stranger to our labs, and it is a solid entry-level SoC that edges out the similarly ageing Snapdragon 430 chipset, but is definitely beginning to look long in the tooth.
Performance
The Neffos C7's performance in the Antutu benchmark is nothing spectacular, but that's expected from a smartphone with this chipset. It offers pretty good performance for its price though, as the recently reviewed ASUS ZenFone Max Plus M1 is pricier than the Neffos C7. Although the former offers more RAM and a second wide-angle camera, making the price comparison moot, the Neffos C7 scores higher in Antutu, despite the ZenFone's chipset supposedly being the stronger of the two.
The Neffos C7 ends up at the top of the MT6750 stack, but slots in just below the Snapdragon 430 devices. This is to be expected since the Snapdragon 430 has a faster LITTLE cluster. These CPU scores slot it well in the entry-level, but that slight edge over the rest of the MT6750 crowd is definitely nice to see.
GPU performance of the Neffos C7 is typical of MT6750 devices, nothing too spectacular to see here. For some reason, it scores less than the rest of the MT6750 devices in the Ice Storm Unlimited benchmark, which could be attributed to poor optimization. We could perhaps see Neffos release updates that will push the scores to be more in line with the MT6750-packing competition. We actually received an update just before we returned the device, but unfortunately we didn't manage to run 3DMark again to see whether there was any improvements.
It's performance in PCMark 2.0's benchmark run is also pretty nice to see, once again coming up ahead of the rest of the MT6750 devices. It doesn't quite match up to the Snapdragon 430 devices though, but the devices above it costs way more than the Neffos C7 does, so it still shows the value-for-money that the Neffos C7 packs in its plastic body.
Battery life is not particularly interesting given the low performance figures, but it does well for a 3060 mAh battery. If you desire a device with strong-ish battery life figures, without considering the lack of oomph, the Neffos C7 would probably satisfy you. Still, benchmarks scores and real user experience aren't always directly correlated, so don't cancel this device off your list, yet.
To burn it down to 15%, it took nearly 4 hours of usage over more than a day away from the plug. That's average for a device of this caliber. Plugging in the Neffos C7 to charge, it regained 21% of charge in 30 minutes. That is really abysmally slow, thanks to the 5W charger Neffos provided in the box.
User Experience
Performance is one thing, how the device feels when actually used is another. The Neffos C7's HD resolution may look bad on paper, but it is actually looks pretty good on a 5.5″ screen. Colors look slightly washed out, which will definitely be a deal breaker for those who are accustomed to more vivid displays. It looks good enough for a device in this price range, and the middling size definitely helps with grip. Speaking of grip, the plastic body isn't too bad to hold, devoid of any creaks or flex that would be a dead give away. It did feel very light in hand though, especially after using heavier devices like the Mi MIX 2 for some time.
The rear fingerprint sensor placement is about as good as it gets, with it located along the center line of the device. There is some delay from placing my finger on it to it actually unlocking, which gets annoying after some time. Devices with the same chipset have proven that the processor isn't the limiting factor here, so I would blame either poor software or an inferior fingerprint scanner. The navigation keys over on the front are not backlit, but thankfully can be customized to place the back button on either the left or right.
NFUI 7.0 here is exactly the same as the one in the Neffos N1. It even comes with the same theming app which doesn't support third-party themes. The liberal use of white backgrounds lends the overall user interface a clean look which I do appreciate. While its UI looks very much like its pricier brother, the experience is vastly different. The 2GB of RAM is markedly insufficient for my use, leading to a sluggish user experience. It would have been great if Neffos could add more RAM and storage, but we are limited by RAM and storage that would look right at home in a mid-range device 3 years ago.
Moving on, the single 13MP snapper is actually good, especially when you enable the HDR mode in good lighting. However HDR at night gives worse results worse than with HDR disabled. Given the price range, I wasn't expecting much, but it does well enough in well lit conditions to actually deliver decent results.
Here are some of the camera samples from the Neffos C7. Unlike the Neffos N1, Neffos probably isn't proud enough of the shooter here, as there isn't a mode to add the watermark to the shots automatically. I found shots in good lighting pretty great, as you can see from the rather mouth-watering photos of my meals. You can check out the full-resolution images on Flickr.
Conclusion
RM599 is what Neffos asks for the Neffos C7. It isn't too expensive, but the user experience is quite lacking. It isn't offering particularly excellent value for money either when you can get the Redmi Note 4 for a bit cheaper. And the latter offers more RAM, more storage and a vastly better chipset — the Snapdragon 625. The Neffos C7 offers a slightly better image quality from its rear camera, but aside from that, the Redmi Note 4 trumps it in every way. While the Neffos N1 was an excellent offering, the Neffos C7 needs to offer more, or cost less to truly attract consumers, especially with its less known name.