Review
[SPOILER ALERT] The Legend of Heroes: Trails of Cold Steel 2 Review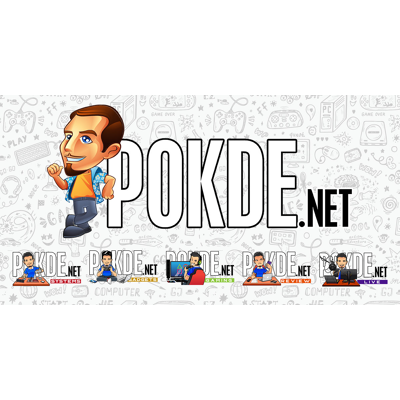 Positives
+ Enjoyable storyline with proper closure.
+ Colourful cast of characters.
+ Combat system is fun and not overly complicated.
+ Characters feel more natural compared to previous game.
+ More open-ended after a certain point in game.
Negatives
- Missable side quest can be annoying.
- Not much different from the first game.
- Can be a little slow-paced without Turbo Mode.
Arguably one of the most satisfying JRPGs out there right now, The Legend of Heroes: Trails of Cold Steel 2 is great buy for any RPG lover, especially thanks to its affordable price tag.
The Legend of Heroes: Trails of Cold Steel 2 Review
Classic turn-based role-playing games have lesser in lesser in numbers. With the advent of technology, role-playing games have shifted more towards real-time action but that doesn't mean turn-based combat is dead. If executed well, it can still hold its own in today's world and that's what the game we have here today is capable of. Here is our review of The Legend of Heroes: Trails of Cold Steel 2.
If you missed out on our review of the previous game, The Legend of Heroes: Trails of Cold Steel, do check it out by clicking right here.
The Continuation of the Erebonian Civil War Arc
The game takes places right after the events of the first Trails of Cold Steel game with protagonist Rean Schwarzer playing the focal role. He managed to escape from the clutches of the Noble Alliance in the mountains near Ymir together with Celine and his Divine Knight Valimar. While he felt like he was only knocked out for a brief moment, it turns out that he has been in a coma for a month.
As he ventured through the mountains, he is then ambushed by a Magic Knight which shares the same proportions as Divine Knights. Luckily, he was saved by Toval the Bracer, as well as his sister Elise and Princess Alfin. He is then brought to his hometown of Ymir, where he discovers that the situation is a lot worse than initially anticipated.
Thors Military Academy has been completely taken over by the Noble Alliance, members of the Royal Family have gone missing, and war has been taking place between the Noble Alliance and the Imperial Resistance. Initially, Rean's class members were presumed dead but Valimar confirmed that their life force is still active somewhere. Shortly after, a mysterious entity kidnaps his sister and Princess Alfin. Rean then proceeds to go on a journey to find his missing classmates, save the princess and his sister.
Essentially the Same But with Slight Improvements
Trails of Cold Steel 2 isn't much different compared to the first game. There are additional playable characters that can join your party, and there are bits and pieces that are new to the game but for most parts, it's essentially the same. In each chapter, you will have a list of mandatory and optional quests, similar to the previous game's field assignments. Completing them will yield some rewards and AP points.
These AP points will be used to grade your performance and improve your rank in each chapter. With each Rank Up, you will get a number of rare items and equipment that will surely aid in your journey. While this might not seem like much for many games, just completing the quests alone will be fruitful as the rewards and bits of extra story pieces from them will make the game feel more wholesome.
The accessible areas are generally the same and we can clearly see that most of the game's assets were ripped off the previous game. While some may feel that it makes the game rather dated, it speeds up development process which allows us to get a new game faster, and the developers did expand on certain areas which were inaccessible before. This gives us a deeper and more consistent understanding of Erebonia as a whole.
At first, you will be relying mostly on Valimar to instantly travel to a limited number of places determined by the storyline but eventually, you will have access to an airship that allows you to go virtually anywhere in Erebonia. It is also at this point in the game where you will need to locate Thors Military Academy students spread across the continent to join your crew, usually involving mindless fetch quests. In doing so, you will unlock certain benefits and amenities on the airship.
Compared to the first game, this one has a more open-world experience once you've obtained the airship, with the exception of the main quests. It's worth noting that after completing the main quests in each chapter, you will lose access to the side quests in said chapter and plenty of these can be easy to miss. This can be annoying if you don't have the role-playing gamers' sense of curiosity.
Combat is Still Fun and Not Overly Complicated
The 4-man turn-based combat system is still retained here. For most parts, everything is unchanged except for the addition of the Overdrive meter. When used, the character as well as the linked party member will go into Overdrive mode. This heals the characters slightly, gives you additional 3 turns, zero casting time for magic, and every attack being a critical hit which thus enables you to do linked attack moves for all 3 turns.
As the game assumes that every character has grown from the previous game, you will start at Level 40 immediately with every character having all their skills unlocked. However, you will learn a newer, stronger variant of existing skills on top of newer skills as you continue to grow your characters. This also includes the S-Craft finishing moves.
Just like before, every character will make use of Master Quartz, with each of them having unique abilities and parameters to suit a particular fighting style, and regular Quarts, which gives you some parameter bonuses and additional skills. Unlike the previous game however, you can't simply equip any Quartz you find as you will need to take note of its rarity first.
There are 3 rarity levels for Quartz; Normal, Rare, and Super Rare. Normal can be equipped on any Quartz slot, Rare can be equipped on any Level 1 slot, and Super Rare can be equipped on any Level 2 slot. Each character also has element-specific slots so you will also need to take note of that limitation as only Quartz of those elements will be allowed to slot in. This is especially important for those Lost Arts Quartz, which are very powerful but will cost all your EP.
You can level up the characters Quartz slot but it will cost you quite a bit of elemental sepith, which is why it is advisable to focus on 4-5 characters until the epilogue chapter comes in. Yes, there is a post-game dungeon and it will allow you to make use of 5 characters you normally wouldn't be able to at the cost of some Mira coughCrowcough.
The Legend of Heroes: Trails of Cold Steel 2 Verdict
The Legend of Heroes: Trails of Cold Steel 2 is a great role-playing game not only for fans of the series but also for those looking to sink their teeth into a series other than your Final Fantasies and Tales games. Unlike the previous game, this one doesn't end on a cliffhanger but the story doesn't end here. In fact, there is a Trails of Cold Steel 3 coming, but whether that serves as the end of the series or not is another story.
The game has a wonderful storyline coupled with a colourful cast of characters that has seen a huge growth from the previous game, and it makes this worthy of investing your time in it. Fair warning; be prepared for a rollercoaster of emotions as you progress through the game. With that being said, I award The Legend of Heroes: Trails of Cold Steel 2 with our coveted Gold Pokdeward!