Review
Panasonic LUMIX G95 Review – Versatile, Magnificent Camera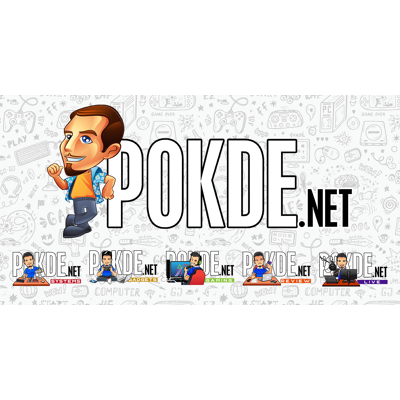 Overview
Designed as a versatile Micro Four Thirds camera for both photos and videos, the Panasonic LUMIX G95 is sleek, portable, and features 20.3MP Live MOS sensor and the Venus Engine. Is it worth your money? Let's find out.
Positives
+ Good video recording capabilities
+ Has external mic jack
+ Focus peaking
+ V-LOG L works great
+ Kit lens works great and is rather versatile
+ Can attach to a battery grip
+ Autofocus system works fast and reliably
+ User-friendly UI
+ Vari-angle touchscreen display
Negatives
- A little pricey
- Contrast Detection AF may not be everyone's cup of tea
- Battery life is a little short
- Could shed some weight / bulk for better portability
Unboxing the Panasonic LUMIX G95
For our review unit, we didn't get the box so we can't exactly do the usual unboxing for this Panasonic LUMIX G95 review. However, you are expected to find the following items with every retail purchase:
Battery Pack (DMW-BLC12E)
Battery Charger (DMW-BTC12)
AC Adapter
USB Cable
Shoulder Strap
Body Cap
Hot Shoe Cover
Battery Grip Connector Cover
The Panasonic LUMIX G95 camera itself
The 14-42mm kit lens will only be included if you purchase the set for it. Otherwise, it will only be the body of the camera itself.
Appearance
The Panasonic LUMIX G95 is a Micro Four Thirds mirrorless camera and the successor to the LUMIX G85. It looks nearly identical to its predecessor with some minute differences here and there. It feels very compact given that it's a Micro Four Thirds camera but the body itself does seem a little chunky. Not that it's a bad thing as it makes it easier to grip.
From the front, you get a view of the 14-42mm kit lens with its own lens cover, the LUMIX text on top of it, textured hand grip on the left side, and the lens locking mechanism right beside the lens. You also have a "G" symbol on the top-right corner, signifying the series that this camera belongs to.
Hovering over to the top, you have the Drive Mode dial, a cold shoe mount, the built-in flash in front of it, the Shooting Mode dial, the power switch, a dial operation switch with a function button in the center, the record button, White Balance button, ISO sensitivity button, exposure adjustment button, and the camera shutter button.
Moving to the left side, you have the 3.5mm microphone jack on the top side-by-side with the shoulder strap eyelet, while the 2.5mm remote input, 3.5mm headphone jack, microHDMI port, and microUSB port grouped together. All of these ports have a rubberized cover to prevent dust and water from entering. On the right side, you have the SD card slot along with the other shoulder strap eyelet. You also get a good view of the textured grip here, which appears rather large and makes it easier to hold.
On the bottom of the Panasonic LUMIX G95 camera, you have a tripod mounting socket, the cover for the battery grip connector, a release level for the battery cover, DC coupler cover, and the battery door.
Finally on the back, you have the 3-inch LCD articulating screen, the electronic viewfinder (EVF), the cursor buttons with the menu button in the center, the playback button, a small speaker grille, the quick menu button, the display button, the AF / AE lock button, and the focus mode lever. The display can be flipped to the left side, 180° upwards for selfies / vlogs and roughly 80° downwards for flat lays or similar shots.
In case you were wondering, the flash open lever as well as the diopter adjustment dial is located on the left side of the EVF eye cup.
Overall, the Panasonic LUMIX G95 mirrorless camera looks more like a typical DSLR rather than a mirrorless camera, especially given the chunky grip. However, it's surprisingly compact when held in person. As it is a Micro Four Thirds camera, lenses are rather small, which makes it more portable. If you needed something portable, this will easily fit the bill.
Specifications
User Experience
The Panasonic LUMIX G95 is a relatively easy camera to use for both beginners and professionals. Given the number of options you have with this, it can seem overwhelming at first but as you start to familiarize yourself with it, you will naturally learn more about what the camera is truly capable of and start to try new things.
It's a rather compact camera, especially given that it's a Micro Four Thirds camera, but the body itself is a bit chunky. This isn't a bad thing however as it makes it easier to hold on to, especially with the textured grip on the side. It's also not too heavy for vlogging, and definitely worth the weight for the performance and versatility.
It's easy to change shooting modes, change shutter speed, play around with the focus, and adjust the settings. You have specific buttons and dials for everything you need. What I particularly like is the Dual IS II feature, which combines the 5-axis in-body image stabilization and in-lens stabilization which can reduce shake by up to 5 stops.
To put that to perspective, it's the difference between 1/125 second and 1/4 second shutter speed. This means you will have far less shaky photos and much more stable videos being captured. Needless to say, this will only work if the lens itself has image stabilization.
As for autofocus, the Panasonic LUMIX G95 uses contrast detection with Depth From Defocus (DFD) to improve focusing speed and subject tracking. The company claims that the focus acquisition time is at a mere 0.07 seconds. Speaking of speed, the Venus Engine powering the camera lets you shoot up to 9FPS in AF-S mode and 6FPS in AF-C mode.
There is also Face / Eye detection AF, 1-Area AF, Pinpoint AF (for small subjects), and Tracking AF. If any of these don't work you, there's always Custom Multi AF where you can select up to 49 focus points. If you're the type who prefers Manual Focus, then you'll be happy to know that this does come with Focus Peaking to aid you, and you can adjust the intensity / displayed colour via the Settings menu.
From my own personal experience, the autofocus system works fast and accurately most of the time. I didn't have any odd focusing issues whatsoever and I usually get what I want exactly the way I want it. This is especially important for vloggers who are constantly on the move as they record but would rather not stick to Manual Focus. The focus does have a bit of an issue when it's rather dark but that's to be expected.
In case you need more light, you can make use of the pop-up flash but from my own experience, it doesn't light up evenly so only use it as a last ditch effort if you have no other choice. You're most likely going to get photos where the subject looks unusually bright, which isn't exactly a pleasant look.
While the LCD display is versatile and works great, sometimes you just want a deeper look at the frame. In this case, you have an Electronic Viewfinder to help you with that. I find myself sticking to the display for the most part but when it's too bright outside, the EVF is a blessing.
In terms of ports, the Panasonic LUMIX G95 has a good array of them. You get a microUSB port, a microHDMI port with 4K support, a headphone jack for monitoring audio, a microphone jack to plug in external microphones, and a 2.5mm remote input.
I personally wished that it moved to USB-C instead but honestly, you already have access to a good number of ports so I can easily overlook this. This is especially given that you can charge the camera directly via USB, so you can use powerbanks if you need that extra juice on-the-go.
Speaking of extra juice, the battery life of the Panasonic LUMIX G95 is at 290 shots regardless of whether you use the display or EVF. It's rather low, even within mirrorless camera standards, but you do have options to continue shooting. The first is the Power Saving LVF mode which can increase it to nearly 1000 shots. The second is to just have a spare battery or even a powerbank on your side. Lastly, you can consider getting the DMW-BGG1 grip, which will dramatically increase the battery life in exchange for a little added bulk.
If you ever decided to get yourself stuck on a wall outlet for an "unlimited power source", you can get a lot of video recorded this way. In fact, I've never had it overheat on me after an hour plus of recording, and it doesn't have a limit to how long you want to record videos for. If you ever need to shoot interviews that could possibly run for long, this will do just fine as long as it has enough juice.
As it has a cold shoe mount, you can easily use it in tandem with a bunch of accessories, including lighting and microphones. I personally only use an external shotgun microphone, the Rode VideoMic Pro+, but you have plenty of options. In fact, you can get a cold shoe mount extender to put in multiple accessories, as long as you can handle the weight.
Camera Samples
Photos
Here, I'm going to show an assortment of photos taken with the Panasonic Lumix G95 with the 14-42mm kit lens. For the most part, Intelligent Auto+ can take good photos easily but you may get overexposed photos from time to time. There are some similar pictures on top of here, with the brighter one being Intelligent Auto+ and the darker ones being Manual.
The autofocus system works fast and very reliably. It does have a bit of trouble when it's dark but it still manages to do rather well. Some may criticize Panasonic for using contrast detection as it's slower than phase detection but in all honesty, it works quickly and accurately so I doubt it's going to be an issue for anyone, realistically speaking.
In case you didn't know, Panasonic cameras have V LOG L which captures a wider dynamic range. If you're not familiar, you may be confused as to why the pictures taken in that colour profile seem bland. It's generally meant for post-processing, so you have more room to edit and you can have the picture exactly how you want it to look.
For a brief comparison, check out the photo above. You can see that the colour appears more vibrant after editing with no noise compared to the photo captured using Intelligent Auto+. It's worth noting that to make full use of V LOG L, you will need adequate lighting, so low-light shots would be out of the question.
Zoom
For this particular section, it's to demonstrate how far the kit lens can zoom so you have a better idea what type of shots you can take. It's a 14-42mm is rather versatile and can give you a variety of good shots. With that being said however, if you have a more specific need, like bigger aperture shots, you should go for a prime lens.
There is also an Extra Telephoto Converter which can magnify pictures with little quality degradation specifically for JPGs. With it, you can extend the range of your lens by about 1.4 times. Then we also have digital zoom, which can give you 2 to 4 times magnification for JPGs. The quality does reduce quite a bit so personally, I would rather shoot in RAW and crop it later for the best quality.v
Video
The video recording capabilities of the Panasonic LUMIX G95 is amazing. It can capture a great amount of detail, especially the pores on my face. The camera's stabilization system works great, as I've only used this camera with my bare hands, never a tripod or anything similar. If you want more control over the colours, V-LOG L is especially handy for colour grading as it preserves the dynamic range.
The camera isn't exactly light, but it's still easy enough to just hold with one hand. For vlogging, it can be a bit tiring if you're holding it for long with just one hand but the possibility is there and it's not too much to handle either. At no point did the camera overheated. In fact, it was barely warm if anything, which is great. It's worth noting that you can record up to 4K resolution if you wish, just remember that you need a memory card that is fast enough for it.
The built-in mic sounds great as it captures a good amount of depth with my voice, but it takes a huge toll when there's a lot of wind. As such, having a shotgun microphone, even a cheap one, would make it more viable. The best thing you can pair it with is the Rode VideoMic Pro+, which we compared it with in the video demo. I still wouldn't mind using the built-in mic provided that it's not a particularly windy day.
Panasonic LUMIX G95 Verdict
The Panasonic LUMIX G95 was a camera I wasn't expecting much from, but was blown away when I tried it. On paper, it's versatile but seemed rather plain compared to other cameras out there but when I experienced it myself, it works a lot better than I could have imagined.
It's not the perfect camera by any means, such as the battery life being a bit short, still using contrast detection AF, it's not exactly affordable with retail price starting from RM4,499, and it could shed some weight off for better overall use. However, a quick look around will lead you to finding the same camera with roughly RM1,000 off its retail price, and if you're in the market for a Micro Four Thirds camera, this is a solid option.
At the end of our Panasonic LUMIX G95 review, we award this camera our Silver Pokdeward.
Big thanks to Panasonic Malaysia for letting us use this camera for the purpose of this review.