Review
Patapon 2 Remastered Review — Finding The Beat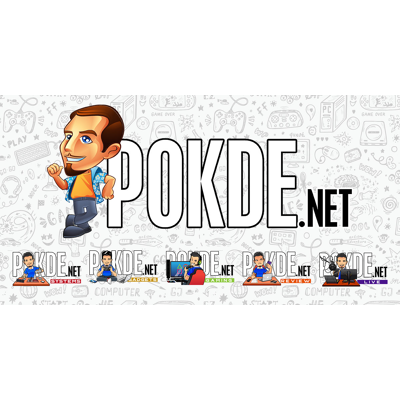 Overview
A rhythm game that implements a little bit of RPG elements, combining the best of both worlds.
Positives
+ Prettier graphics
+ Catchy tune
+ A combo of RPG in gameplay
+ Anyone can pick up and play the game
Negatives
- Can get a little bit repetitive over time
- No calibration system
- Lacking multiplayer
If you liked the original Patapon on the PSP, well great news. Patapon 2 Remastered is here to satisfy that in glorious HD graphics for you to enjoy. Is it worth getting? Let's get started with the review.
What is Patapon 2 Remastered About?
Patapon 2 Remastered is a rhythm game that implements a little bit of RPG elements. Players find themselves in a land called Earthend, where you must unite strange-looking creatures together to fight off monsters as well as hostile tribes.
Since it's a rhythm game, you will need to tap four buttons while going along with the music to do actions such as march, attack, defend, retreat, magic and use power ups, making it a total of six commands.
Getting the rhythm
As mentioned earlier, there are a couple of commands that you need to remember. It may be hard at first to memorize them but it won't take long for you to get used to the sequence. The best possible way to play the game is keeping up with the beat of the game (well, duh) while simultaneously issuing commands to your troops.
Speaking of troops, you'll find more and more units as you get through the game. Find yourself on a level that you simply just can't get it over with? It just means that you need to farm and grind a little more in the game to unlock more powerful units or better equipment.
The game rewards you for mastering the control and pace with "Fever", which will make your Patapon army more powerful, faster, and bolster its defense. Needless to say while you're in this mode, it gets easier.
Failing to keep the beat running will result in your troops dropping down doing nothing, which will also effectively reset your streak. Easily put, the longer you keep the rhythm, the better.
If you want to play a game where you can flex your creativity, check out Dreams Universe by clicking right here.
Fun at first but slowly gets into the repetitive zone
While it is a rhythm game and the music is catchy, I can't help but get the feeling of repetitiveness after playing it for some time. Another thing that I noticed is that the game doesn't offer any type of calibration tool. Considering that the game is based on beats, they probably should've looked towards implementing it to ensure a more consistent experience for everyone.
Patapon 2 Remastered does offer high quality graphics compared to the original but they didn't do much when it comes to the cutscenes where they look off. Luckily, there's not much in the game, but hey, it's still something worth mentioning.
I think that the game would've been more fun if it came with a multiplayer game mode. Seeing how the original version came with an ad-hoc mode that lets you play with your friends, having no method of playing with other people in 2020 is kinda sad.
Patapon 2 Remastered Verdict
If you've played the original or happen to be a fan of the rhythm genre, you would definitely enjoy Patapon 2 Remastered.
For me, the developers could've polished a few parts here and there in the game but I can see why some might love the game regardless. Considering that it's available for just RM59, I'd say that's a fair price for the game. The game is still a fine mesh between rhythm and RPG, and if you enjoy both genres, you'll most likely have fun.
With that in mind, I award Patapon 2 Remastered our Bronze Pokdeward.
We'd like to thank PlayStation Asia for providing us Patapon 2 Remastered for this review.