Review
One Piece Pirate Warriors 4 Review – Fun for Fans But Still Repetitive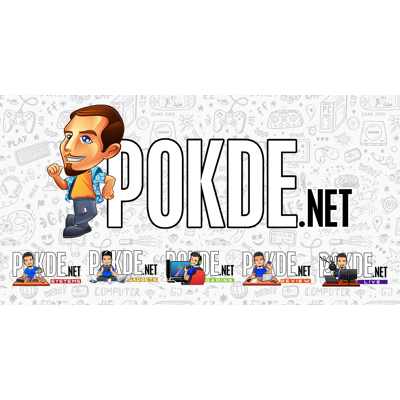 Overview
The latest entry in the Dynasty Warriors-style beat 'em up game, One Piece Pirate Warriors 4 has a new system and new story adaptions for fans to enjoy. Is it worth your money? Let's find out.
RM159 (PC Standard Edition) / RM239 (PC Deluxe Edition)
RM239 (PS4 Standard Edition) / RM329 (PS4 Deluxe Edition)
USD $59.99 (Xbox One and Nintendo Switch)
Positives
+ Good cast of playable characters
+ Story is adapted well from the series
+ Skill tree system is beginner-friendly but isn't shallow
+ Transformations make the game feel fresh
+ New special attack system makes the game less repetitive
Negatives
- Combat is still rather repetitive
- Certain missing characters make specific scenes awkward
- Not much to do after completing the story
- Requires a lot of grinding to fully experience the game

What is One Piece Pirate Warriors 4 About?
The fourth entry in the Dynasty Warriors-style game, One Piece Pirate Warriors 4 is an action-adventure game with beat 'em up elements. In this entry of the series, the newest story adaptations that gamers can enjoy is the Whole Cake Island arc featuring Yonkou Big Mom and the Wano Island arc featuring Beast King Kaidou.
While the Whole Cake Island arc will follow exactly as it went in the anime / manga series, the Wano Island arc will be a completely original retelling as it is still ongoing in the manga. As such, it will play out completely different from the actual story even though there are a number of similarities. It will give fans of the series more insight on what could possibly happen.
Prior to reaching the new story arcs, gamers will take a trip down memory lane as the story mode will take you through some of the most memorable battles that the Strawhat Pirates went through. This includes the liberation of Alabasta, the battle against the CP9 government assassin organization, and also the battle against against Shichibukai Doflamingo on Dressrosa Island.
Decent Gameplay Variety
There are three game modes you can enjoy in One Piece Pirate Warriors 4; Story Mode, Free Mode, and Dream Log. Story Mode essentially takes you back to some of the most notable moments in One Piece history, starting off with the Alabasta Kingdom arc. You won't be going through every single canon arc in the story however but the ones that are missing will be mentioned in the game. For instance, the Sky Island arc is not playable in this game.
Each arc in Story Mode will have several battles to coincide with major plot points. This effectively makes the portion of the game larger and more enjoyable as it's not rushing through a single stage just to get over with the story. For example, the CP9 arc itself starts off with Robin disappearing, goes through Sanji's initial rescue attempts, and ends with Luffy's fated battle against Rob Lucci.
The story arcs are adapted well, with the ones appearing in previous Pirate Warriors being expanded even further. However, not every character is adapted into the game, most notably some members of CP9 and Doflamingo's crew. As such, they either redirect the focus to characters that are present in the game or simply replace them with generic pirates. The difference is rather jarring but it's still within acceptable levels.
Free Mode is essentially Story Mode but it lets you play as whoever you want. In this case, you have more freedom to explore the map and play as you like. While this may be fun as you'd be able to use characters that you'd normally wouldn't be able to like Kaidou and Admiral Akainu, it doesn't really serve any purpose except to grind points.
The same can be said with Dream Log, as it's simply a set of random missions set in random maps with random characters. While it doesn't add to the game's story, it does have a bit of added value in the form of character interactions. Seeing certain characters that have never collided in the anime interact can be entertaining, but that value starts to fade after you play a few stages.
Looking for a JRPG to sink your teeth in? Check out our review of The Legend of Heroes: Trails of Cold Steel 3 by clicking right here.
Combat Has Improved But Still Repetitive
For the most part, One Piece Pirate Warriors 4 plays out like the previous games. It's the Dynasty Warriors-style action combat style where your main attacks consist of two buttons; normal attack and charge attack. Mixing both buttons together will result in different combo attacks and virtually every character has the same input. You can also mix in the jump button for aerial attacks as well.
Special attacks have changed drastically over previous entries. Instead of a single special move that may differ based on the character's timeline, every character has four special attacks that have a wide variety of uses. It can be broken down to three types; finishing moves, crowd control, and full force bursts.
Finishing moves are the flashy signature moves that dish out massive damage and typically affects a wide area. Crowd control is a quicker, less powerful version of finishing moves. Full force bursts are when characters become faster, stronger, and more impervious to damage. Furthermore, some full force bursts result in character transformations, which will gain you a completely new set of attacks.
For example, Luffy's Boundman transformation turns him into a Sky-type character so he can literally fly across the map and have more devastating maneuvers. While the combat itself does get repetitive, the new special attack system does make it more bearable. However, keep in mind that this doesn't apply to all characters and some are clearly more versatile than others.
To strengthen the characters, the game has a skill tree system known as Maps, with each character having three Maps in total. One is a shared map that will benefit every character whereas the other two is for a specific character. Each one will have a set of parameter boosts and skills that can be unlocked and upgraded.
It's easy to unlock and upgrade as you simply need to use coins and tokens earned by playing the game. Moreover, the game gives you a clearer idea on what to upgrade at first as not all sections of the Map are immediately accessible as it either requires playing through the story or simply levelling the character up first. This makes it easier for beginners to enjoy while also providing a good amount of depth for seasoned gamers to enjoy.
Looking for a game that can help you flex your creativitiy? Check out Dreams Universe by clicking right here.
One Piece Pirate Warriors 4 Verdict
One Piece Pirate Warriors 4 is a fun game, even more so than its predecessor. There's a good number of playable characters and the expanded storylines are enjoyable to play. It's a shame that some characters didn't make the cut, otherwise it would feel much more complete. It may still be rather repetitive, but the developer has made improvements to make it more bearable.
The Wano Island original arc can be seen as a bit weird, but it does give gamers a glimpse of what could actually happen in the series. If you're a fan of One Piece, you won't be disappointed by the game. With that, I award One Piece Pirate Warriors 4 with a Silver Pokdeward.