Review
Dreams Universe Review – Truly a Revolutionary Game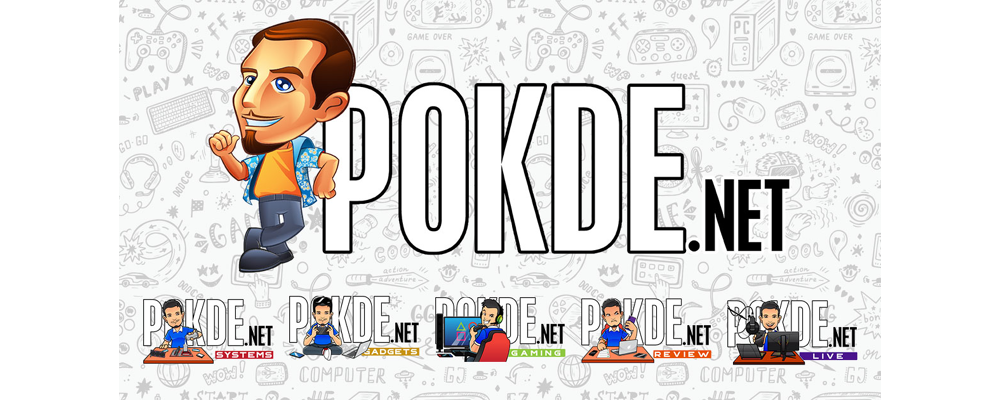 Overview
Dreams Universe is a game that lets you create more games as well as enjoy games made by other players. It's going to get even better as more user-generated content become available.
Positives
+ Suitable for all ages
+ Can make use of both traditional and motion controls
+ You can create as extensively as you please
+ Intuitive tutorials
+ Good for beginners, even better for enthusiasts
Negatives
- Creating would be way easier with mouse and keyboard
- There are a lot of user-generated content with little value
- Will require a lot of patience to make full use of the game
What is Dreams Universe About?
Created by the same people behind LittleBigPlanet, Dreams Universe is a game that lets you create more games inside it, resulting in an ever-expanding game universe. Gamers can create user-generated content in the form of fully-fledged games, mechanics, assets, sculptures, music, and art, which can be shared or remixed to be used in others' creations.
If you'd rather not create, you can always enjoy other people's creations via Dream Surfing. There will be a list of games, short films, music videos, and more that have been created within Dreams Universe that you can enjoy. To demonstrate the game's capabilities, Media Molecule has included a narrative-focused game called "Art's Dream".
It is an interactive adventure which follows former jazz musician Art as he dreams about his life, past and present, and realises he needs to make amends with his fellow bandmates. The journey takes him through a series of dream-like situations involving him and a colourful cast of characters. It lasts over two to three hours and sets the tone for the potential that Dreams Universe holds.
Living the Dreams
While Art's Dream sets a very good tone for the game, the overall creations you can find in Dreams Universe is a mixed bag. Some are great recreations of existing games such as Gex Enter the Gecko and others are poorly made creations which serves little to no value to most gamers. It could be something as pointless as watching a character crash on the road with no story behind it.
This may make the game seem like a timewaster, especially if you keep bumping into the bad creations. However, there's no denying that the game holds limitless potential. Given that the game is still rather new, there's nowhere nearly enough in time for masterpieces to be created. If there is, the content itself is most likely either very short or just a demo version of the complete works.
For instance, a user has recreated an entire playable level of Dead Space within Dreams Universe. In fact, it appears that the user is working on recreating the entire game with the support of many fans across the globe. It is entirely possible to do it, but it requires time. While the beta has been played since 2019, it was only officially launched in 2020. The most anyone can do right now is help the creators by giving them feedback.
We have not seen this level of possibilities within a game since Minecraft. Furthermore, it has the potential to be better than Minecraft as the DualShock 4 controller allows for both traditional play as well as motion-based controls. Even Art's Dream makes use of both traditional play and motion controls to demonstrate the game's capabilities.
As far as just playing the game and enjoying other people's creations, there are already quite a number of things you can do in the game. However, this is one of those games that will get better over time as more content is being added by other gamers around the world. If you want to play a role in making the game much better however, then there's even more you can do from the start.
If you're looking for a role-playing game to play, check out our review of The Legend of Heroes: Trails of Cold Steel 3 by clicking right here.
Creating New Hopes and Dreams
To make Dreams Universe a better game, you will have to take on the role of creating new games and elements. In the Dream Shaping mode, you can create games and other assets using a variety of tools that the game has for you. This includes sculpting, painting, music tools, and gadgets. There are even tutorials on how to go about each section in case you find yourself lost on what to do.
Sculpting and painting are can get rather tedious, especially if detail is important to you. For the most part, you're limited primarily by your own creativity and if you're not sure how to do a certain action, you can view a specific tutorial in a picture-in-picture format, so you continue creating at the same time. My only complaint is that going about this with a controller isn't quite intuitive and the experience would be far better with a mouse and keyboard, especially when viewing and resizing.
Gadgets is by far the most interesting creation tool. It can be configured and linked to items, such as your sculptures, as well as other gadgets. This is done to form the game mechanics and the logic behind it. This may require a bit of thinking to get it working right but a simple trial and error would normally suffice. In the process of doing so however, you may be surprised by how fast time flies.
If creating assets isn't your thing or you can't afford to spend time for it, there is a good library of premade objects. Most of them must be unlocked by going through the tutorials but it is definitely worth the visit. With these premade assets and objects, you can essentially start creating your own custom games immediately. I would suggest doing this first so you have a clearer idea on what you can do.
Once you are satisfied with your creation, you can publish it online for other gamers to enjoy. If you were to put the "remixable" tag, it will allow your creation to be further developed or integrated into other creations by other gamers online. This way, you can have the community not only experience your creations, but also help you improve on it even further. As time goes by, I expect the community to grow even larger which will in turn improve the content that is available.
Dreams Universe Verdict
Dreams Universe is a good game that has the potential to become even better. Normally, this would be reliant on the developers but it's different for this game as the content can be generated by gamers themselves. It's fun for all ages and you can find a good variety of amazing creations in the game right now.
However, there are also equally as many bad creations that serve no purpose whatsoever. Moreover, creating assets and games using a controller can be rather slow, and it would be much better with a mouse and keyboard. However, that shouldn't deter you from getting this game as it's a must-have on the PlayStation 4.
With that, I give Dreams Universe our coveted Gold Pokdeward.
Big thanks to PlayStation Asia for letting us review this game.