What can you upgrade in the ASUS TUF Gaming FX505D?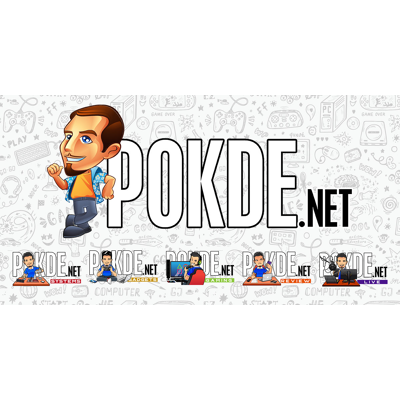 If you caught our last #PokdeLIVE episode, you would have known that the ASUS TUF Gaming FX505D is pretty upgradeable. Looking at the video probably wasn't the easiest way to understand how to upgrade your laptop, so we decided to disassemble the ASUS TUF Gaming FX505D again, take a few photos to show you what and how you can upgrade the parts in the affordable gaming laptop.
Taking off the bottom cover
There are a total of 11 screws on the bottom cover, five of which are shorter than the other six. We placed screws beside the holes they fit into, so that you can use this photo as a reference. Just in case you forgot how they go in. Now after removing all the screws, the clips are a bit more challenging to detach. I recommend pulling upwards from the rear corners because there is a lip between the bottom panel and the hinge mechanism. Be gentle though as this is plastic. Carefully slide your finger between the gap and lift it off the body of the ASUS TUF Gaming FX505D once you have disengaged all the clips.
Once it's all off, you can take a breather and marvel at the beautiful contrast of the bare copper heatpipes against the blue PCB in the ASUS TUF Gaming FX505D. The amount of heatpipes are similar to ASUS' higher end models, which is probably why we saw nice temperatures when we reviewed the laptop.
What can you upgrade?
The RAM
Unlike some of the thinner and lighter gaming laptops produced by ASUS, the RAM here are all slotted ones, none of those non-upgradeable soldered RAM here. ASUS threw in DDR4 2666 MHz RAM here, but due to the limitations of the AMD Ryzen mobile processors, they only run at up to 2400 MHz. That's something to note when getting your new SO-DIMMs: you won't gain anything from spending more for faster RAM because 2400 MHz is the limit. You can max out the memory support with 32GB DDR4 2400 RAM (16GB x 2) if you want, just so that you can feed Chrome better.
The 2.5″ drive
Two screws hold in the caddy for the 2.5″ drive. ASUS provided us with three screws in the box, allowing you to secure your drive in the caddy. Of course, with a 2.5″ bay, it means that you have the option to pick either fast SATA SSDs, or opt for more storage, but slower HDDs. We have our Phidisk WrathKeeper here which we can slot into the 2.5″ bay. ASUS kept this 2.5″ bay empty, so throwing in a 2.5″ drive won't need any migration or backup. Just throw in a new drive, and you are set.
The M.2 SSD
There's a M.2 PCIe Gen3 x4 slot here in the ASUS TUF Gaming FX505D. Out of the box, there's a 512GB Intel 660p M.2 PCIe Gen3 x4 NVMe SSD in it. What's really cool about this is the PCIe Gen3 x4 support, allowing you to upgrade with high performance M.2 PCIe SSDs like the Samsung 970 EVO if you want. Or, a more affordable alternative would be the Phidisk WrathKeeper M.2 PCIe Gen3 x2 NVMe or the Kingston A1000 M.2 PCIe Gen3 x2 NVMe SSDs. Do note that it only supports the common M.2 2280 form factor and not the rarer M.2 2260 or 22110 size. What we don't know is whether it will support M.2 SATA drives, but those drives aren't really relevant anymore nowadays.
Cooling?
Now while we are very satisfied with the temperatures we saw when we reviewed the ASUS TUF Gaming FX505D, if one day you want to replace the thermal paste, it's not going to be that hard. Some laptops have their cooling system under the keyboard, which makes it extremely hard to reach, but this one right here ranks as one of the easier ones to service. Whether you want to repaste for better performance or just perform maintenance and remove the dust in the heatsinks, you can. ASUS did equip it with their anti-dust system, but the heatsinks will still collect dust over time. So yep, kudos to ASUS for ensuring that the ASUS TUF Gaming FX505D is easily maintained. One thing to note though is there are wires running over the left heatsink, so you would need to detach the wires before removing the whole cooling assembly.
One thing that you might realize is that ASUS used copper quite generously here. Most of their previous designs had aluminum heatspreaders over the VRAM and also VRM, but it seems like they decided to go full copper this time around for better heat dissipation.
Fully upgraded
Yeah we are short of a SO-DIMM RAM stick, so we didn't exactly fully kit out the ASUS TUF Gaming FX505D. But it does now have 1920GB of SSD storage, versus the 512GB that ASUS built in. It's upgradeable, and you don't have to jump through hoops to add more RAM, more storage or even service the cooling system.