Review
Samsung Galaxy C9 Pro Review – Largely Capable!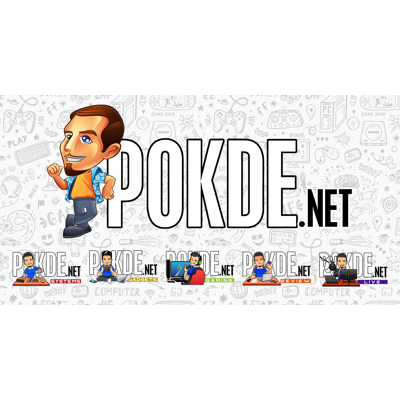 Positives
+ Solid metal encased
+ Great battery life even with Always On Display enabled
+ Plenty of connectivity options including NFC and VoLTE
+ 6GB RAM + 64GB storage + expandable storage is definitely lovable!
+ Camera is decent in daylight shoots
Negatives
- Matte finishing at the back is slippery
- Camera struggles under dark conditions
- Only ISO, WB and Exposure settings in "Pro" Mode
- A bit expensive for it's class
I know, we are all confused with the slew of smartphones that Samsung puts out in the market. We kickstarted the year with the A7(2017) and A5(2017) which only made it more confusing by adding the year in the model number, followed by this Samsung Galaxy C9 Pro, and recently the Samsung S8/S8+ all in a matter of 4 months. Oh, and let's not forget the Samsung C7 Pro that was launched in India recently? Well, don't blame Samsung on this though. We are just never satisfied with what we have on our devices after all. I myself get friends and family asking about which device to purchase and it's one question that requires rocket science and atomic nuclear studies knowledge combined! Hence, suggestion Samsung devices can put them in the front desk of any mobile shop fiddling away for hours, cracking their own brains while deciding on what to get for themselves. Hey, they do make pretty good smartphones and you would agree to that, right?
So, in my palm today is a rather interesting device. A 6″ phablet that is wrapped in metal encasing, holding ample 64GB storage and massive 6GB RAM with expandable storage, churning power on Qualcomm Snapdragon 653 CPU, a vibrant FHD display, 16MP camera both front and back, VoLTE capabilities and a massive 4000mAh battery. Quick specs are looking really good but how well does the Samsung Galaxy C9 Pro actually performs in the real world? Let's begin~
Unboxing the Samsung Galaxy C9 Pro
The packaging is pretty much standard like most Samsung devices, using environmentally friendly recycled materials with the branding etched to the box. It's fairly simple and visible, and it opens right from the front facade.
So this is what you get in the box. The Samsung Galaxy C9 Pro mobile device, a pair of earphones, an adaptive fast charging power adapter, a USB Type-C to USB Type-A charging cable, and a USB Type-C to Micro USB adapter (which is very thoughtful of Samsung to include if you ask me). I think it'd be nice to have a basic protective case included like most of the manufacturers are now doing to add some bonus to this. I really appreciate that Type-C to Micro USB adapter as it came in very handy recently when I forgot to bring the Type-C cable back home recently (Ooops, I'm still using the Samsung Note 5 as my daily driver afterall).
Appearance
Now, allow me to give some credits here. For a 6″ device, the Samsung Galaxy C9 Pro feels pleasant to hold. The edges are beautifully crafted and it fits perfectly in my super-wide palms. The gist of using a 6″ device is in the holding part. If you do have a fairly broad palm coupled with long fingers, it becomes a bliss to have that extra real estate on the display.
Sitting on the table, it takes a footprint of about 13,146mm² area from it's 162.9mm length and 80.7mm width. The height is about 6.9mm, which, again, is rather impressive. On the left side of the device, you will be presented with a Dual-SIM slot next to the Micro SD slot, followed by the power button. You'd notice by now that Samsung decided not to combine the SIM and Micro SD trays and keep them separate instead. I'm glad for that because I don't want to pick either a dual-sim OR Micro SD card. I want to have them BOTH.
On the right side of the device are the volume buttons. Simple and a rather common sight on Samsung devices.
Yep, we do have the 3.5mm audio jack followed by USB 2.0 Type-C slot next to microphone 1 and a mono speaker. Why microphone 1, you ask?
That's because there is another microphone at the top. This is not something new actually but it comes handy if you are recording audio. It gives you the stereo effect when audio sources are coming from various points.
The front panel is pretty straightforward. There's a 16MP front-facing camera at the top left followed by the earpiece speaker and light sensitive sensors. There's a "hidden" notification LED next to the sensor that blinks according to the notification that is currently present on the device. At the bottom portion of the front panel, there's a fingerprint sensor capable home-button with back-lit softkeys next to it. Looking at the outlook of this device, it's pretty much just on the sweet spot of what a real smartphone in 2017 really needs.
Specifications
CPU/GPU:
Qualcomm MSM8976 Snapdragon 653 Octa-core (4 x 1.95GHz Cortex-A72 & 4 x 1.4GHz Cortex-A53
GPU:
Adreno 510
RAM:
6GB RAM LPDDR3
Display:
6.0″ FHD Super AMOLED with Corning Gorilla Glass
Storage:
64GB + MicroSD up to 256GB
Camera:
Main Camera
CMOS 16MP f/1.9 with PDAF and Dual-LED flash
Front Camera
16MP f/1.9
OS:
Android 6.0.1 Marshmallow
Connectivity:
Wi-Fi 802.11 a/b/g/n/ac with dual-band and WiFi Direct
Bluetooth v4.2 with A2DP
NFC
LTE Cat 7 with VoLTE capabilities
SIM:
Dual-SIM (nano SIM)
Battery:
4,000 mAh non-removable
Performance
We are running a 64-bit Octa-Core based Qualcomm Snapdragon 653 CPU that has it's cores split into 4 by Cortex-A72 at 1.95GHz and another 4 by Cortex-A53 at 1.4GHz. The SD653 is a fairly good CPU packed with a multi-farious-fund of features. It's based on 28nm design and provides support for Qualcomm QuickCharge 3.0 technology which is something you would definitely want when your device has 4000 mAh battery.
While some manufacturers claim that anything above 4GB RAM is overkill, I'll disagree with that claim here, especially when you are running on a LPDDR3 based memory module unlike running LPDDR4. At it's bare minimum, the device uses about 2.6GB RAM, with no background processes running. Adding up our usual messaging and social applications easily kicks up the figures beyond 3GB. I suppose this was the problem that could have been fixed in the Samsung Note Edge back in the days which had 3GB RAM and would get badly sluggish as it would constantly run out of memory. Sweat not, we have double the amount of RAM in this device, social hoggers are definitely going to love this! So we agree once and for all that more RAM is always good to have, yeah? Now, let's move on to the more important stuff.
My benchmarks are based on empty environment. No background processes are running, RAM and cache are cleared subsequent to every single test to ensure the next test does not get affected. There have been no applications installed other than the benchmark apps to make sure maximum optimisation. All syncs are disabled to avoid unnecessary network and memory interruptions. However, all bundled apps are enabled, so this is a raw benchmark test.
Nothing surprising here if you ask me :) The Snapdragon 653 really lived up to it's performance, putting it far ahead of some recent competitors in the market. While the Snapdragon 652 devices were catching up close, the difference is rather significant here. Checkout the breakdown of the scoring below:
But of course, we're not just satisfied with Antutu Benchmark here, so let's put it to tougher tests. Up next is PCMark with it's Work 2.0 Performance test. Basically, we're measuring how well does this device perform in it's most common tasks. PCMark's Work 2.0 will render web pages, run AJAX search with autocomplete and add AJAX items using Android's WebView. Then, it runs a Video Editing test that measures performance of a video being played, edited and saved. This test uses OpenGL ES 2.0 which is Android's native MediaCodec API and Exoplayer. Then, it runs through the Writing 2.0 test that measures time to open, edit and save a document using Android's native EditText view and PdfDocument API. Once that is done, the next test is PhotoEditing 2.0 for some image tests using Android renderscript API. Finally, it runs Data Manipulation to measure the time it takes to parse data from various file formats while measuring frame rates while manipulating dynamic charts. Now, this is a very comprehensive test that answers common questions like "I just need a phone for browsing and texting" which translates to "I need a productivity smartphone".
So as we can see from the results, the Samsung Galaxy C9 Pro scored 3908 which was slightly more than the Samsung Galaxy A7 (2017) and close to the ASUS ZenPad S3 10 LTE running on Snapdragon 650. This is my favorite test as it puts the device to its real potential, so having just a good CPU won't be enough. Even the HTC 10 scored badly in this test. Then again, as far as PCMark Work 2.0 test is concerned, anything above 3000 is already good enough, so the Samsung Galaxy C9 Pro actually performed fairly in this area. Benchmarks aside, the real productivity experience on the Samsung Galaxy C9 Pro is one of it's own considering it's 6″ display.
Here's our Geekbench results. As you can see, the sorted bars are performance based on multi-core performance and their little counterparts are performances of their first CPU core. This is where things get interesting. The Snapdragon 653 managed to actually kick it's 820 elder brother out of the competition in the multi-core performance, while it's 652 younger sibling in the Vivo V3Max managed to perform better overall compared to the Samsung Galaxy C9 Pro. Now, if this is not enough data for you, checkout the devices that it managed to fight against in the open arena:
Yep, you saw those right there. It's capable of fighting against some of the very recent flagship devices including my daily driver, the Samsung Note 5! On multi-core performance, it managed to beat Samsung S7 as well. Now, you tell me if I was lying that this device is really fun to play with?!
Moving on to 3DMark. We have tested the device against the OpenGL ES2.0 in PCMark testing earlier, but that test was combined with other productivity tests. Here's where we stress the device against ES2.0, ES3.0 and ES3.1 respectively. On the higher versions, the dimensions are dramatically increased, expecting more from the output. My concern here is more on the capabilities of the device to render in OpenGL ES3.1 as that's where the brutality really begins. And looking at the charts above, the Samsung Galaxy C9 Pro actually managed to score a whopping 925 which is rather impressive in it's league!
The PCMark Work 2.0 Battery Life is a measure of the battery performance down to 20%. Since this application is rather new, our data collection has just begun and the devices are still scarce in the list. The only one we have worth fighting here is the ASUS Zenfone 3 Zoom that has a 5000mAh battery and coupled to the Snapdragon 625 processor while the Samsung Galaxy C9 Pro is harnessing a 4000mAh battery on a Snapdragon 653. 626 minutes are 10h 26m total time the device was continuously running.
It's also important to mention here that these are very stressful tests that put the device on continuous high performance modes and supposedly generate plenty of heat. However, the Samsung Galaxy C9 Pro barely exceeded 31°C on most of the tests which is definitely a plus point. I guess, gone are the days of overheating smartphones with the much improved SoCs and batteries.
User Experience
You see, I wasn't lying when I said I have pretty big palms. I was also not lying when I said that the device fits just snugly in my hands. Look at how my thumbs are able to easily reach the volume buttons and my index finger perfectly reaches the power button at the same time. The back of the Samsung Galaxy C9 Pro is matte finishing, so it can get rather slippery. You would probably want to use a case with better grip as I myself already encountered several events where the device almost dropped from my palms.
One thing you can easily appreciate on the Samsung Galaxy C9 Pro when you first unbox the device and begin using it is the fact that the Dual-SIM and Micro SD card trays are separated. If you have not read our past reviews, the combo trays usually allow you to only pick ONE; either dual-SIM capabilities OR single-SIM with extra storage which is a bummer since I would like to use BOTH when I know my device has both slots.
The next thing that you can easily appreciate is the Always On Display – much like what you have seen on the recent Galaxy S-Series devices. It doesn't really hog the battery that much and notification icons appear which can be executed by double clicking them. Pretty nifty. If you really don't need it and want to switch it off for a few hours, just pull down the notification drawer and you could find the shortcut toggle to switch the feature off.
Samsung also decided to retain the click function of the home button. Unlike most manufacturers like HTC who switched to haptic feedback instead, the Samsung Galaxy C9 Pro still dons a clickable one. Of course, it does have haptic feedback functionality as well, but I kinda find it pointless to have the click functionality which the haptic feedback can pretty much take over already. They've removed click on the S8/S8+ afterall ;)
No doubt, the triple antennae design looks very much familiar from Oppo R9s but it definitely works! I have detected several blind spots in my office area's basement where the network on most devices couldn't survive, but the three stripes design managed to get a very weak signal in the spot which I was amazed with. Yes, even the Oppo R9s managed to function in that blind spot, so I'd say that the design really works! I don't really fancy it looks wise, but hey, you can't have the best of all worlds, right? And what use is a smartphone if it's signal strength doesn't live up to your expectations?
Now, we ran a poll in our office (which we even extended to our community friends) some months back. Where do you prefer the fingerprint sensor location at? While most of the team preferred it at the back, I favoured the front. I just think that fingerprint is my "password" and much like you don't want anyone to see you typing your password, I want my fingerprint scanner to be only visible to my eyes too. In this case, I can pick whichever finger I'm using to unlock it instead of openly exposing it to the world. Paranoid? Maybe. But hey, security is the most important thing to me when it comes to gadgets.
Take off all the bloat, and the TouchWiz UI is really beautiful! This one is much like what you have seen in Samsung S7 devices and I find it very lovable. Now, I'm not praising unnecessarily here. Samsung used to have one of the worst UIs back in the days and they came a long way to deserve a pat on their backs for the wonderful work. The Android settings display numerical labels when there are any new/pending/available actions in them. And my favorite one has got to be this:
If the application is getting too annoying, just put it to sleep! I was just talking to the PokdeTeam about this a few days ago that Android definitely needs a proper "Do Not Disturb (DND)" mode which shuts down every single notification. The most common scenario that happens to me is when I am mirroring the display via Google Chromecast on my TV and a wild notification appears. There is just no proper way to "silent" the device for some "zen" moments. At least this one is a start. Long press the app and select put to sleep and it will no longer bug you! This one is an answered prayer, really!
The Samsung Galaxy C9 Pro display is decent! I don't really fancy 4K displays and to me, FHD is a sweet spot. I definitely love to have cameras with 4K capabilities and render them on an FHD display for higher density clarity, but I really am happily satisfied with FHD. Display is the biggest battery hogger and it's very important to pick the perfect one for your device. On the Samsung Galaxy C9 Pro, everything is clear, vivid and beautiful without having to waste unnecessary energy on higher resolution displays. Blue-light filter is available too, so your eyes are protected while using the device.
Now, let's talk about the camera. We have a 16MP CMOS sensor with f/1.9 aperture supporting Phase Detection Auto Focus (PDAF) and dual-tone LED flash at the back. Truth be told, after playing with some of the much recent phones; especially those with dual-lenses, my judgement has been badly impaired here. Smartphone cameras have come to a point where the competition is very tight, and the camera on Samsung Galaxy C9 Pro is no exception. From the specs, you wouldn't find any OIS capable Sony IMX chips, but don't ever make assumptions of it's capbilities :)
The shutter is pretty quick too and you can double click the home button to quickly launch the camera which loads the camera application very quickly. In about 1 second, you can double tap to launch the camera, point and shoot – all at once! As you can see, the details are fairly captured. The colors are pretty balanced and the sharpness is adequate. You can clearly see the cloudy skies and the building details. If you zoom in to the apartment, you could see that the camera was able to capture the balcony railing pretty accurately. This was 100m apart from the point of shot. Not bad for a standard CMOS chip, eh?
Now check out the same scenes in dark
You can see that the camera is struggling a bit in dark conditions. The noise gets too apparent which I suppose could be fixed with manual mode, but there's another problem. It has a "PRO" mode, but it only allows you to alter the ISO level, white balance settings and exposure compensations. There's no way to alter the shutter speed which I believe could have improved the night shots quite a bit.
Oh, it's not a bad camera though. I took landscape images because that's my forte when it comes to camera photography. I like to see the extent of details that the camera is able to capture and if we are putting the toughest challenges to the device, why go easy with the camera, right? If you are more of a portrait person, then you wouldn't have much grudges with the camera. it takes subtle skin tones and pretty good sharpness at closer range. The colors are vivid too, just checkout the picture I took of my son below.
Now let's move to the front camera. It's also a 16MP f/1.9 camera but without flash. The first shot is taken while the sun is above the building, the light is totally behind the subject and the camera is under the shade. It still managed to capture the necessary details and blurred the background under intense lighting. The second shot was taken inversely where the backlight was actually behind the camera. Ignore the awkwardness as I'm clearly not a selfie person :P
The audio uses a mono speaker at the bottom of the device. It's loud enough, on par with my Samsung Note 5 device, reaching 80dB. That is just the point you want to have from your smartphone's speaker if you have only one output. You can plug in to the 3.5mm audio jack to enjoy personal audio experiences.
If this device had an S Pen, it would have been complete! I mean, there's a big display area, perfect for jotting down notes, and it has capabilities of taking screenshots and then writing on them instantly. But anything other than a pen just doesn't cut it for writing on a display. But I guess we'll wait for the Note device for this.
Conclusion
I really had fun playing with the Samsung Galaxy C9 Pro. The idea of a 6.0″ phablet with 6GB of RAMs packed with plenty of features and horses is pretty darn good. The UI is smooth, the battery life is awesome and those who love large displays would really appreciate the slimness of this device. It would have been great to have water resistance and a fairly adjusted price of the device to get a better score but otherwise, the Samsung Galaxy C9 Pro is really impressive for a smartphone!