LG Malaysia Showcases Next Gen Consumer Products At The LG Home Solutions 2018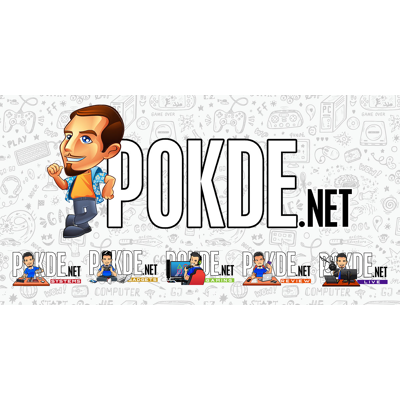 Creating a better life with LG
LG Malaysia recently held their LG Home Solutions 2018 showcase where they brought out their new line of consumer electronic products. Some of these products include OLED TVs, Super UHD TVs, new InstaView refrigerators, as well as the TWINWash washing machines.
With the theme "Create a better life", LG's new line of home electronics aims to bring human joys and memories that come with creating a better life.
Pitch 'Perfect' Black LG OLED TV
First up in the line of products showcased during the LG Home Solutions 2018 is the new LG OLED TV line.
LG's new line of OLED televisions feature their α9 Intelligent Processor which delivers improvements in noise reduction, sharpness, depth enhancement and colour reproduction. Check out the detailed list of improvements these new LG OLED TV line bring to the table:
Noise reduction: The processor cleans away the grainy imaging and expresses much smoother contouring of colorus, providing cleaner and smoother images.
Image enhancement: Better depth and image details by analyzing the image frequency, hence increasing and enhancing the image quality.
True colour accuracy: It supports colour space of 33x33x33, compared to the conventional 17x17x17. This means that the processor creates 7.3 times larger colour space compared to conventional processor that gives off more accurate colour in the colour spectrum.
4K high-frame rate (HFR): HFR reduces eye fatigue with a cleaner picture quality and smoother motion. Higher frame rate also allows more life-like picture quality.
These new LG OLED TV line are also capable of delivering what LG says are 'perfect black colours' by utilising 8 million self-lighting pixels within the television screen that operate individually, giving you a really intense contrast of the colour black.
The new LG OLED TV line also feature LG ThinQ AI which enables users to use voice commands to perform a set of instructions, providing them with easier control when accessing the TV functionalities.
LG Super UHD TVs with Nano Display
Next in line of products showcased during LG Home Solutions 2018 are the LG Super UHD TVs.
LG's new Super UHD TVs feature Cinematic HDR by using Dolby Vision and Advanced HDR by Technicolor, as well as with HDR10 Pro and HLG Pro which should deliver a truly cinematic viewing experience. Furthermore, the full array local dimming (FALD) feature gives birth to a new line-up of LED TV that improves the black level and contrast ratio to improve image quality and colour enhancement.
The new Super UHD TVs utilises a Nano Cell Display that utilises nano-sized light absorbing materials to absorb unnecessary light to improve picture quality. This allows people to watch from a wide angle of 60°, sustaining colour gamut to nearly 95% with its IPS Nano Dot.
To further deliver an immersive and cinematic viewing experience, LG's new Super UHD TVs comes with Dolby Atmos surround sound technology. The Dolby Atmos sound technology also portrays realistic 360° surround sound for a true home cinema experience.
LG's InstaView Door-in-Door Refrigerator
The LG InstaView refrigerator has a special window with a special 'Knock-On' feature which allows users to see the items inside without opening the door. This also results in 41% of cold air loss. This 'Knock-On' feature will feature will be made available in side-by-side refrigerators on top of the multi-door models.
This line of new LG refrigerators LG's Inverter Linear Compressor employs a linear piston drive instead of a conventional reciprocating drive, resulting in up to 32% energy saving, up to 25% less noise. Among the new features that comes with this new compressor include:
LINEARCooling: Even cooling in any time, with a temperature regulation of ±0.5 degree Celsius
NatureFRESH: The solution is precise temperature control, keeping produce in the refrigerator fresh
DoorCooling: Even and fast cooling in any part of the refrigerator
LG TWINWash Washing Machine
The new LG TWINWash washing machine is a very useful product as it allows users to wash two separate laundry loads of two different wash cycles at the same time. This helps to alleviate washing time by dividing huge laundry or by separating coloured clothes with the whites.
What enables the LG TWINWash washing machine to wash two loads at the same time is the TurboWash feature, which is equipped with multi-spray that provides a faster and cleaner washing performance.
LG DUALCOOL Air Conditioner
Lastly we have the LG DUALCOOL air conditioners.
LG's all-new DUALCOOL air conditioner features a Dual Inverter Compressor and is filled with R32 Refrigerant that delivers faster cooling performance while also being environmentally-friendly with zero ozone depletion potential. The Dual Inverter Compressor saves energy up to 70% as well as delivering 40% faster cooling performance.
LG's new DUALCOOL air conditioner are enhanced by Smart ThinQ which allows users to access and control the air conditioner's functions LG's exclusive air conditioning control app on their smartphones.
Do head over here for more information regarding LG's new products showcased during the LG Home Solutions 2018 showcase.