Review
1MORE True Wireless ANC In-ear Headphones Review — When You Thought Lows Couldn't Get Any Lower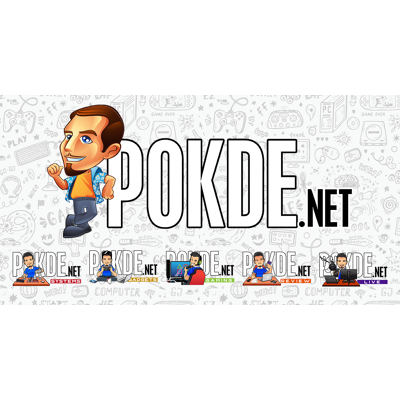 Overview
The 1MORE True Wireless ANC In-Ear Headphones comes with several nifty features such as dynamic and balanced armature drivers, ANC, fast charging, and wireless charging to name a few.
Positives
+ Packaging seems exclusive
+ Qi wireless charging support
+ Rather comfortable
+ Deep bass
Negatives
- Controls might take some time to get use to
- Battery performance could offer more
- Touch sensor doesn't detect occasionally
- Wear detection doesn't resume songs automatically
In this 1MORE True Wireless ANC In-ear Headphones review, we are going to check out a pair of TWS earbuds that comes with some pretty impressive features, at least on paper. Is it just for show or is it actually worth paying for? Let's find out.
Unboxing
Usually, I don't talk about the packaging of the products that I review but I find the one for the 1MORE True Wireless ANC to be worthy. Open the lid and you'll see some sketches on what exactly the earbuds offer. A nice touch I'd say.
Take everything out and you can expect the following to be included:
Carrying pouch
USB-C cable
Earbuds
Charging case
Silicone ear tips
Silicone ear grips
Appearance
In terms of the design, there's not much going on with the charging case. We can see that the charging case is made out of metal and there's the LED indicator just below the lid to show the battery life of the case.
I was actually surprised that the base is made out of rubber, something that you don't usually see for TWS charging cases. This would help in offering a better grip when you put it on a flat surface.
The company's branding can be seen on the top of the the case, as shown above.
Turning to the back of the case, you'll find the USB-C port.
As for the earbuds themselves, they come with a glossy build around the sensor and the button, both of which are right beside the 1MORE branding. There are wingtips on the back to give you a better fit in your ears.
1MORE True Wireless ANC In-ear Headphones Specifications
Driver:
Dynamic Driver + Balanced Armature
Frequency Response:
20Hz – 20,000Hz
Sensitivity:
N/A
Headphone Type:
True wireless, in-ear
Connection:
Bluetooth 5.0
aptX
AAC
Wireless Range:
10m
Noise-cancelling:
Dual ANC
ENC
Battery:
Earbuds
6 hours
Charging Case
22 hours
Weight:
Earbuds
7.9g x 2
Charging Case
6.32g
Colour:
Black
Ingress Protection:
N/A
User Experience
Pairing
When you're pairing the earbuds, you'll notice on your smartphone that there are two units of them shown on Bluetooth. In case you didn't know the reason behind it, you can simply listen to one earbud (right side) in case you want to. The process of pairing them is pretty standard as you simply need to take the buds out and tap on your mobile device to pair.
While there is wear detection, where it will pause the audio when you take an earbud off, it does not resume playing once you put it back again. This means you'll need to manually resume your music on your own, something that you might want to take note of.
Sound
The first thing that I've noticed when I put the earbuds on was how loud they were despite the fact that my smartphone was on 40% volume. We've reviewed the Edifier TWS6 which came with balanced armature drivers and with the 1MORE True Wireless ANC earbuds, they offer a slightly different experience when it comes to the audio.
It should however be mentioned the quality is different depending on whether ANC is turned on or not. When it's the former, it sounds pretty laid back due to the lack of bass. Switching ANC on will entice bass lovers as there is a noticeable increase in low-toned intensity. When it comes to the overall ANC quality, they're not the best but they're certainly not bad. They do help in minimizing sounds around you but there's a bit that isn't covered up from my time of using it.
While it wasn't designed for mobile gaming, I decided to have a go at it myself. On Call of Duty Mobile, the audio was clear and I get a sense of direction of where explosions and shots were coming from. Despite that, I'd still say it's far from perfect due to the latency that it had. It's not severe, but you can definitely notice it.
As for videos, specifically Netflix, I felt that it does a brilliant job, similar to the explanation that I've given for my gaming experience. You'll definitely enjoy the earbuds' sound quality, especially for action movies / shows.
Comfort
I personally like the design of the charging case, where it comes in a tubular shape. Thanks to it, it's easy to carry around wherever I go and can easily fit in my pockets as opposed to boxy or pebble-shaped cases. The metal build also prevents fingerprints and smudges,which is something that I appreciate.
For the buds themselves, this is subjective as we all don't have the same ear size and shape. I found that the default ear tips didn't really do well with me so I had to change to a larger ear tip and it was perfectly fine afterwards. I had no issues of discomfort, even after wearing it for long periods of time.
As far as controls go, here's what the 1MORE True Wireless ANC In-Ear Headphones provide:
We've mentioned earlier that the earbuds come with a physical button as well as a sensor for controls. Personally, I feel that it's a bit confusing as there are several things that you need to remember. With that being said, it will be easier as you use them in the long run.
I can't say that I was impressed by the sensor however. There are two ANC levels that you can switch there; a Pass-through mode, and the option to turn off ANC through the sensor. When I want to switch between them, the earbuds occasionally has trouble detecting my commands and I'd have to spend some time trying to tap the sensor.
Battery Life
While 1MORE claims that the earbuds can last up to 5 hours, I found that it could last nearly 4 hours from my personal usage. In my case, ANC was turned on and I had the volume set to 50%. It falls a bit short here but you can expect longer battery life with ANC turned off.
Overall the battery life is sufficient for my commute around but it would've been nicer if it was longer (that's what she said). Not to forget, the charging case does support Qi wireless charging.
Conclusion
Despite some of the setbacks, I think the 1MORE True Wireless ANC is a pretty impressive offering at RM699. If you've read my previous earbud reviews, I'm not a big fan of bass-focused audio products but in this case, it was a rather decent experience, especially when I watched videos.
There are definitely a number of you who don't like bass-heavy sounds out there but for those of you who do enjoy it, you will likely enjoy the product. For that, I shall award the 1MORE True Wireless ANC In-Ear Headphones our Silver Pokdeward.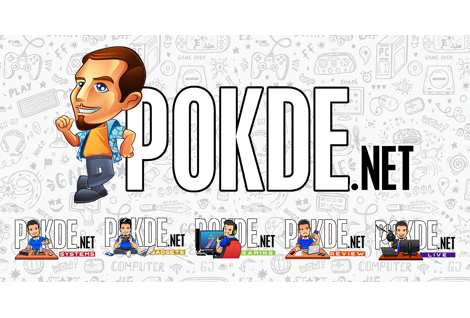 We would like to thank 1MORE Malaysia for providing us the 1MORE True Wireless ANC In-Ear Headphones that was used in this review!