Review
AMD Ryzen 9 5950X Review — Ryzen's gaming disadvantage is no more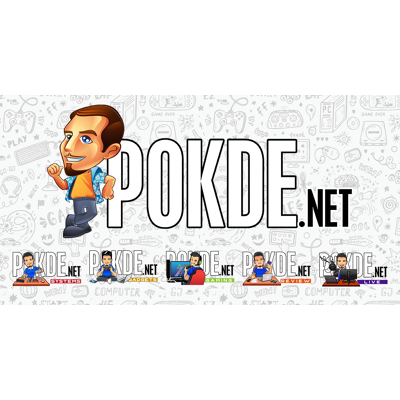 Overview
AMD claims that they can finally beat Intel where it hurts: gaming. The AMD Ryzen 9 5950X is AMD's top-of-the-line 16-core processor that boosts all the way up to 4.9GHz. Can it handily beat the world's best gaming CPU in the market right now? Well...
Positives
+ Simple, go-green package
+ Manual overclocking can still be rewarding
+ Ground-breaking single-core and multi-core performance
+ Delivers stunning gaming performance at 1080p
+ Excellent efficiency
+ Great value for money
Negatives
- FCLK overclocking headroom is still not as high as Renoir APUs
Previous generations of AMD Ryzen processors offered immense performance on tap, but they still lagged behind in gaming, simply due to their lower single core performance. It's not to say that IPC isn't great with Zen 2, it's just that the limited clock speeds weren't exactly ideal when going up against Intel's 5GHz+ parts.
AMD did show off a bit of what they were now capable of with the AMD Ryzen 3000XT series, but the AMD Ryzen 5000 series is definitely the culmination of AMD's experience with 7nm, allowing them to push for higher clocks and the improved IPC thanks to the new Zen 3 architecture. One of the main claims was significantly improved gaming performance, which we will definitely be testing out with the AMD Ryzen 9 5950X we have here.
Packaging
So as you might have known from the launch of the AMD Ryzen 9 5950X, AMD will not be including a cooler with the AMD Ryzen 5000 series processors, aside from the 65W TDP AMD Ryzen 5 5600X. Our unit here comes in what appears to be the retail packaging, and you can see that it is substantially smaller than what even my retail sample of the AMD Ryzen 5 3600 came in. This is a pretty good move, as I does reduce wastage, when most gamers who will opt for the AMD Ryzen 7 3800X and up will most probably opt to use a liquid AIO to get the most performance out of their processors anyway.
With that said, the processor still comes well protected in a harder plastic tray, and you still get a case sticker. I do wish AMD went with hard case badges instead though…
AMD Ryzen 9 5950X Specifications
| | |
| --- | --- |
| Cores / Threads | 16C/32T |
| Base Clock / Max Boost | 3.4 / 4.9 GHz |
| Cache | 64MB L3 cache |
| Memory | Up to 128GB, 2-channel, DDR4-3200 |
| Integrated Graphics | No |
| PCIe | 16+4 lanes, PCIe 4.0 |
| TDP | 105W |
| Process | TSMC 7nm |
| Socket | AM4 |
Test System
Performance
Overclocking
While the unified architecture does bring about impressive performance gains out of the box, it also takes away some overclocking potential. The AMD Ryzen 3000 series' CCXes can be individually overclocked, and that allows you to work around the limitations of the weaker CCXes to get the most out of the stronger ones.
For AMD Ryzen 5000 series, you only get one CCX with the Ryzen 7 5800X and the Ryzen 5 5600X, while the Ryzen 9 5900X and the Ryzen 9 5950X options each get two. Also, it is probably safe to say that you can go to sleep soundly without ever touching the manual overclocking settings.
AMD Precision Boost Overdrive (PBO) consistently provides up to 10% better all-core boost, while also keeping single-core performance pretty similar. The PBO settings we used were 300W PPT, 230W EDC and 230W TDC, with the rest of the PBO settings left auto.
While more multi-core performance can be gleaned by putting in a bit of time to tune a manual overclock, you do lose out on top-end boost in lightly-threaded applications. Our sample of the AMD Ryzen 9 5950X managed to achieve 4.675GHz on CCX1 and 4.65GHz on CCX2 at 1.325V, while we managed to see boost clocks of up to 5.05GHz even with the stock settings.
Yes, interestingly enough, the Ryzen 9 5950X actually boosts over its rated boost clocks at stock, instead of coming up just short like with the AMD Ryzen 3000 series. With that said, the results are quite a bit exciting, as you will see in the following benchmark charts.
AMD did mention to us that the FCLK on the Ryzen 5000 series will see a better chance of hitting 2000MHz, although the specific sample of the AMD Ryzen 9 5950X I received didn't wasn't even stable at 1900MHz with 1.1V on the VDDG voltages. As such, I decided to keep it at 1800MHz for a 1:1 sync with the 3600MHz CL14 T-FORCE Xtreem ARGB RAM we are using for all the testing conducted for this review.
CPU Performance
Across the board, we do see some major upgrades in terms of CPU performance, even when compared against an overclocked Intel Core i9-10900K, in stock state. Compared against an AMD Ryzen 7 3800XT, it absolutely blows the Zen 2 processors away with its single-threaded performance.
Cinebench sees us break 641 points in the single core benchmark, which is a pretty significant leap up from their previous gen parts, and an even bigger step up when compared against the competition. In multi-core, well, we have never tested a 16-core CPU before, so this absolutely blows everything out of the water.
The interesting thing is how a manual overclock gives you 17% higher multi-core score, but you lose 6% in the precious single-core performance. With that said, PBO provides a good middle ground with a 13% bump up in multi-core performance without losing much single-core boost.
Realbench sees the AMD Ryzen 9 5950X just annihilate everything, although the image editing benchmark probably does not extract the best out of it. The H.264 video encoding benchmark absolutely sees it pull astonishing results, thanks to the high core count as well as the significantly increased IPC. Multitasking is also a breeze for the AMD Ryzen 9 5950X.
While the Image Editing section is a test for single-core performance, it seems like we can't get to see the AMD Ryzen 9 5950X flex its full boost in single-threaded applications here. As such, we see that the manual overclock provides better performance across the board in Realbench. This is the only area that sees the AMD Ryzen 9 5950X being bested by the overclocked Intel Core i9-10900K.
The AMD Ryzen 9 5950X rips through 7-zip too, with it posting chart-topping results in both single-threaded and the multi-core tests. In the single-threaded run, you are looking at a rather significant leap forward over previous generations, and we can see that it beats the overclocked Intel Core i9-10900K quite soundly here, with PBO further widening the gap. The manual OC doesn't do well here, because of the way that this is a single-threaded test.
Once we get to the multi-threaded test, we see the manual overclock shining. It seems that the compression half of the test does still give the AMD Ryzen 9 5950X's boost algorithm an advantage, but it dissipates once you get to decompression.
And last but not least, 3DMark sees the AMD Ryzen 9 5950X just blow everything out of the water. Here, PBO provides the best performance gains, probably due to the fact 3DMark Time Spy's CPU test section requires a balance between boost and multi-threaded performance, which the manual overclock doesn't offer. Well, we will see the performance gains in games next.
Gaming
For gaming, we will only be comparing the AMD Ryzen 9 5950X against an overclocked Intel Core i9-10900K @ 5.1GHz and a stock Ryzen 7 3800XT. Due to the time constraints, I didn't have time to retest on the GeForce RTX 2070 SUPER I previously used for the other CPU reviews. Besides, I believe most of you considering the AMD Ryzen 9 5950X will probably be looking at a GeForce RTX 3080 or better anyways.
We can see that the AMD Ryzen 9 5950X doesn't actually score a win in every game in our small benchmark which involves just six games, which does look exactly like the picture AMD was painting when they announced the Ryzen 5000 series. You get better performance in most games, and you lose in some, but once you have the Ryzen 7 3800XT in the picture as a reference point, you can clearly see just how big are AMD's strides with this generation.
| | | | | |
| --- | --- | --- | --- | --- |
| | Intel Core i9-10900K | AMD Ryzen 9 5950X | AMD Ryzen 9 5950X (PBO) | AMD Ryzen 9 5950X (OC) |
| Breakpoint | Tie | +2% | +3% | +3% |
| Rainbow Six Siege | +21% | +26% | +28% | +28% |
| The Division 2 | +5% | +8% | +9% | +9% |
| Far Cry 5 | +25% | +20% | +24% | +27% |
| For Honor | +3% | +1% | +1% | +2% |
| AC Odyssey | +2% | +3% | +4% | Tie |
| Average | +9% | +10% | +11% | +11% |
Normalized to the AMD Ryzen 7 3800XT's gaming performance
Depending on how much your performance is bottlenecked by your CPU, you can expect to see virtually no gains to up to 26% in games like Rainbow Six Siege, which is severely CPU bottlenecked when you are playing at 1080p on a GeForce RTX 3080. Here we see that the AMD Ryzen 9 5950X outperform the overclocked Intel Core i9-10900K by 5%, while PBO takes that figure closer to 6%. Pretty impressive, when you consider the Ryzen 7 3800XT is significantly slower than the Core i9-10900K at 5.1GHz in this game.
Clocks, Thermals, Power
As you would expect, the default settings only sees the AMD Ryzen 9 5950X pull 142W tops. Temperatures were also kept well under control by our MasterLiquid ML240R, with the peak temperature observed being 66.8°C. This is to be expected, as the average voltage was 1.11V with the AMD Ryzen 9 5950X boosting to just around 4.15GHz on average. Once we play around with manual settings, we begin to see more interesting results.
Pardon the spikier mess, but with PBO enabled, we see power draw average 198W, with a peak of 237W. The average voltage observed was also significantly higher at 1.31V. We see suitably higher average clocks of 4.37GHz, and as a result, the peak temperatures observed were also much higher at 88.4°C. The reason for the spikier-looking graph is due to the higher power limit allowing the CPU to finish faster before the next batch kicks in.
Manual overclocking removes the PPT monitoring, and it also negates the need for a graph because you won't be seeing any fluctuations in voltage nor clocks, so for this table we will be calculating the power draw with the same CPU voltage*CPU current + SOC current*SOC voltage formula for all three modes.
| | | | | |
| --- | --- | --- | --- | --- |
| | Average Clocks [GHz] | Average voltage [V] | Average CPU+SOC power [W] | Average Temps [°C] |
| Stock | 4.15 | 1.11V | 127.54 | 59 |
| Precision Boost Overdrive | 4.37 | 1.31V | 186.37 | 78 |
| Manual OC | 4.65 | 1.228V | 180.09 | 75 |
Overall, manual overclocking on the AMD Ryzen 9 5950X does seem more rewarding than it was on the Ryzen 3000 series processors I had experience with. Single core performance barely dropped, but you do get nice gains in multi-threaded workloads. Even in games you don't lose as much as what you would see with the AMD Ryzen 3000, which is probably the most exciting thing to take away from all this. Power draw is very well managed for such a powerful processor too, which is something that SFF PC enthusiasts can really appreciate, due to the premiums imposed on higher wattage SFX PSUs and the limited room for cooling solutions in SFF PCs.
Conclusion
While I was expecting AMD to literally squeeze out every drop of performance they can out of the AMD Ryzen 9 5950X and make manual overclocking just irrelevant this generation, it seems that this wasn't the case. We might be looking at a more relaxed binning process for now, as this is probably one the first batches of Ryzen 5000 processors, but it does seem pretty promising for those who want to do a bit of manual finetuning themselves.
With that said, PBO is probably the way to go for most people. You get a good performance boost and yet retain all the sweet single-threaded performance brought about by the higher boost clocks that AMD is able to achieve with Zen 3. And best of all, you don't even need to put in any trial-and-error effort. Just dial in the settings and off you go.
Now, onto the value. RM3699 might seem pretty pricey for many of us. And it is, there's no denying it. But this is a sixteen-core CPU, which is not something that everyone needs. For those who do, it is an absolute bargain. It is probably worth mentioning that it wasn't even possible to get sixteen cores on a mainstream platform until last year. Going with the AMD Ryzen 9 5950X saves you the costs of going down the HEDT route, which necessitates pricier motherboards and quad-channel memory kits to extract the most performance out of it. Of course, there are perks to that, but that's not the story for today.
Compared against the Ryzen 9 3950X, you are looking at around a 16% price hike for 19% IPC gains, and that's before you take into account the higher boost clocks that you will see with the AMD Ryzen 9 5950X. I probably wouldn't upgrade from the Ryzen 9 3950X to the Ryzen 9 5950X, but if you are on a lesser CPU and you realize that you need an upgrade to better make use of your spanking new GPU, or to get a nice boost in your content creation speeds, just get the AMD Ryzen 9 5950X.
Regardless of your usage, I really can't see myself complaining about the AMD Ryzen 9 5950X, aside from the fact that I don't have a particular need for it. While previously AMD Ryzen processors led in multithreaded workloads like productivity and content creation while lagging behind in gaming, Ryzen 5000 proves that you can really have your cake and eat it too.
Our thanks to AMD Malaysia for sending us the AMD Ryzen 9 5950X for review.