Review
TEAMGROUP T-Force Xtreem ARGB DDR4-3600 CL14 Memory Review — beautiful form and function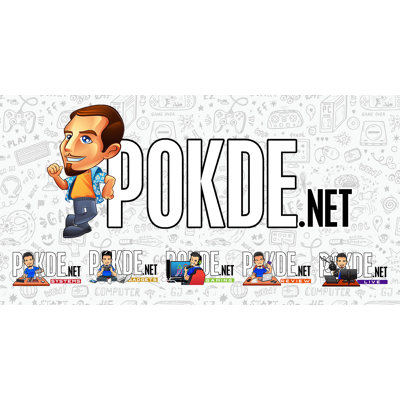 Overview
TEAMGROUP put their engineers to work on the T-Force Xtreem ARGB DDR4 RAM, with an stunningly pretty light spreader that diffuses the ARGB lighting evenly all over the RAM sticks. They aren't all about looks though, with selected Samsung B-die memory chips allowing for some pretty impressive overclocking chops.
Limited Lifetime Warranty
8GB x 2 3200 MHz CL16: RM589 (SRP)
Positives
+ Probably the prettiest kit of RAM we have seen thus far, with or without RGB
+Illumination covers the whole RAM stick evenly
+ Support for RGB management tools from all major motherboard manufacturers
+ Clocks well with tight timings all the way up to 4200 MHz CL16
+ Reasonably priced
Negatives
- Collects scratches easily
If you are a fan of RGB, you would definitely want to kit out your PC with some RGB RAM too. And what better RAM than the TEAMGROUP T-Force Xtreem ARGB kit which has a heatsink design that's more RGB than heatsink for the most bling you can cram on a stick of a RAM without losing basic functionality.
Unboxing
The packaging makes it very clear that what you are getting is going to be an absolutely stunning looking RAM. But trust us, it doesn't prepare you for how awesome the T-Force Xtreem ARGB DDR4 RAM will look at all. Details about the product is sparse with the exception of that sticker in the corner which lets us know that we received the 16GB 3600 MHz kit.
Over on the back there's even less information about the performance of the RAM, aside from some of the highlights of the T-Force Xtreem ARGB DDR4 RAM, which includes full mirror light penetration.
The wrapper slides off to reveal a black box that opens up to the RAM sticks. Along with the RAM, you get a warranty guide, a sticker and also a microfiber cloth to keep it clean. Trust us, you will need the microfiber cloth.
Appearance
The T-Force Xtreem ARGB DDR4 RAM is probably the most glorious kit of RAM I have ever seen. With the LEDs off, it has a deep blue sheen to the plastic parts which are designed to diffuse light evenly across the entire surface of the RAM. Meanwhile the center portion sports a classy gold finish which makes the RAM look absolutely exquisite.
Over on the other side we see a pretty basic heatspreader covering the actual memory chips, while the top half is also a part of the light-spreading element. While it looks pretty basic, the aluminium heatspreader is relatively thick to help spread the heat from the RAM chips over a larger area.
The top here we find the T-Force branding. I think this is the view most of us will be seeing when the T-Force Xtreem ARGB DDR4 RAM is actually installed in a system. There's an angle to it just to keep things a bit more interesting than plain flat plastic. One thing you might notice is that the plastic collects a ton of fingerprints, and one of the sticks actually got scratched rather easily too. If you are building with them, I would recommend being very gentle with them. Use gloves if you have them.
TEAMGROUP definitely delivered on their promise of even lighting across the RAM sticks, with the LEDs glowing nicely across the entire length of the sticks. The color transitions are also very smooth, which is always nice to see. That might also depend on the RGB software you are using though, as TEAMGROUP supports every major motherboard makers' RGB software for seamless RGB synchronization.
Specifications
T-Force Xtreem ARGB DDR4 RAM
| | |
| --- | --- |
| Memory dies | 8Gb Samsung B-die |
| Frequency | 3600 MHz |
| Primary Timings | CL14-15-15-35 |
| Voltage | 1.45V |
| Capacity | 8GB x 2 |
| Dimensions | 48.7(H) x 133.7(L) x 8.1(W) mm |
The T-Force Xtreem ARGB DDR4 RAM can be gotten in several other speeds too, including 3200 MHz CL16, 3200 MHz CL14, 3600 MHz CL18 and also 4000 MHz CL18. Interestingly, only our kit has an XMP profile that runs up to 1.45V, with the rest of them rated for 1.35V.
Test Machine
Overclocking
As I am relatively new to memory overclocking, especially on the AMD platform, I first obtained the recommended timings from DRAM Calculator for Ryzen v1.7.0 by 1usmus and worked my way from there. Of course with the guesswork taken out of the equation, it was much easier to clock it up. All the configurations tested here are stable up to 400% in HCI MemTest.
From the stock settings of DDR4-3600 CL14, I managed to easily clock the T-Force Xtreem ARGB DDR4 RAM all the way up to DDR4-4200 CL16 without even increasing the voltage above 1.45V. As you might expect, the 3rd Gen AMD Ryzen processors deliver the best memory performance when you can run the UCLK (memory controller) in sync with the FCLK (Infinity Fabric). As we managed to clock up the FCLK to 1900 MHz, 3800 MHz memory delivered the best performance, although 1800 MHz FCLK is a much more realistic target.
You might notice that from 3800 MHz up to 4200 MHz, the primary timings didn't change. In fact, all I changed was the tRFC timing, which I do believe is pretty impressive. Trying to get to run at DDR4-4400 CL20 took a whopping 1.55V to even get it to boot, and a lot looser timings too. And as you can see, performance isn't even better and AFAIK there isn't a 3rd Gen Ryzen processor out there that can run its FCLK at 2200 MHz for daily use.
Conclusion
I had difficulty pushing the RAM beyond 4200 MHz, although I do believe that 4200 MHz CL16 is still a pretty good result, if I can say so myself. As you might expect, overclocking memory can definitely boil down to the luck of the draw with silicon lottery, as well as the overclocker's skill, and I must say I am far from the most experienced one out there. So your mileage may vary. Significantly.
With all that said, I can't seem find the specific kit that I tested. Overall I would say the T-Force Xtreem ARGB DDR4 RAM are awesome looking RAM sticks, and is capable of some impressive performance too. While the specific 3600 MHz CL14 bin we tested in this review is currently not available, you can get the T-Force Xtreem ARGB DDR4 3200 MHz CL16 (8GB x 2) kit for just RM589, which is pretty much in line with the current RAM pricing, except that this kit looks way better than most of the kits available out there.
Our thanks to TEAMGROUP for sending us the T-Force Xtreem ARGB DDR4 RAM kit. You can check out it on Lazada via the following link too.