AMD Ryzen 3000XT series announced from $249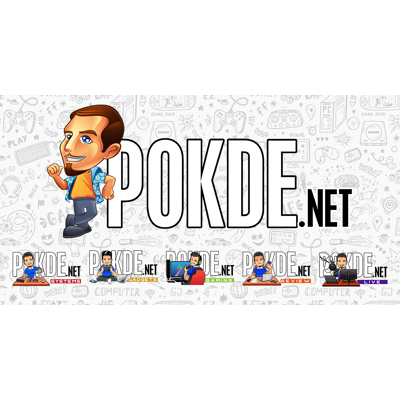 AMD has really decided to refresh the Ryzen 3000 series with the AMD Ryzen 3000XT series, comprising of the Ryzen 5 3600XT, Ryzen 7 3800XT and the Ryzen 9 3900XT. These processors offer slightly increased boost clocks over the Ryzen 3000X processors, at the same SRP as the original batch of Ryzen 3000 series were launched at.
Of course, in other countries, the street price of the Ryzen 3000 series has dipped a bit, so the Ryzen 3000XT is going to be quite a bit more expensive. Malaysians who are still currently paying close to the SRP when the Ryzen 3000 processors were first introduced, the bumped up clocks might be pretty welcome. Or at least those who haven't gotten one of the current crop of the Ryzen 3000 processors.
AMD Ryzen 3000XT Series Specs
| | | | | | |
| --- | --- | --- | --- | --- | --- |
| | Base / Boost Clocks (GHz) | Cores / Threads | Cache | TDP | Price |
| AMD Ryzen 9 3900XT | 3.8 / 4.7 | 12C/24T | 70MB | 105W | $499 (~RM2133) |
| AMD Ryzen 7 3800XT | 3.9 / 4.7 | 8C/16T | 35MB | 105W | $399 (~RM1705) |
| AMD Ryzen 5 3600XT | 3.8 / 4.5 | 6C/12T | 35MB | 95W | $249 (~RM1064) |
One thing to note is that the AMD Ryzen 9 3900XT and Ryzen 7 3800XT will no longer come with the pretty Wraith Prism cooler. Instead, AMD expects you to get your own CPU cooling. AMD recommends 280mm liquid AIOs or equivalent air coolers, which is a pretty tall order. Meanwhile, the AMD Ryzen 5 3600XT comes with a Wraith Spire.
The new processors are expected to launch on 7th July 2020, which is exactly a year since the day that AMD released the AMD Ryzen 3000 processors. Local pricing and availability are unavailable, but we can expect them to be pretty similar to the Ryzen 3000 series' pricing.
AMD A520 motherboards
AMD also announced the AMD A520 motherboards, which will succeed the AMD A320. AMD is expected to share more details on the AMD A520 chipset later. For now, all we know is that it will support 3rd Gen AMD Ryzen and beyond. AMD mentioned an August 2020 availability for the AMD A520 motherboards.
We can assume that they will offer pared back features as compared to AMD B550, but hopefully they won't take away PCIe 4.0 support from the CPU. Still, with the AMD A520 destined for the budget segment, PCIe 4.0 won't make much sense, and board makers will have to spend more to allow their boards to handle the higher signaling rates.
AMD StoreMI 2.0
AMD has just released an update to StoreMI. StoreMI 2.0 will bring caching-based acceleration algorithm to enhance boot times by up to 31% and cut short game load times by up to 13% versus a HDD-only configuration. Of course, if your entire system is already running on SSDs, you won't really benefit much from StoreMI.
Pokdepinion: I still think the AMD Ryzen 3000XT processors are a bad idea.