Review
ASUS VivoBook S14 (M433) Review — the perfect mid-range laptop?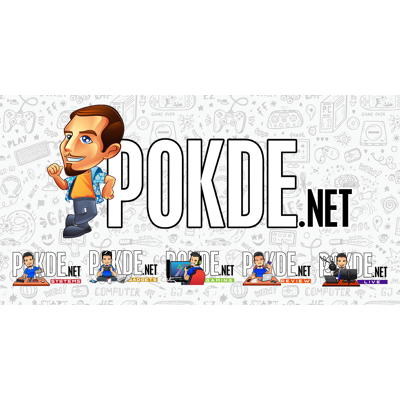 Overview
The ASUS VivoBook S14 (M433) looks like a pretty enticing laptop, with a powerful AMD Ryzen 4000 series processor under the hood while weighing just 1.4 kg. Add to that the affordable price points it is targeting, and it just gets all the more attractive. Are there any major shortcomings that you should take note of, or is the ASUS VivoBook S14 just the dream laptop for most of us?
2 Years Global Warranty (1st Year with Perfect Warranty)
AMD Ryzen 5 4500U variant: RM2899 (SRP)
AMD Ryzen 7 4700U variant: RM3199 (SRP)
Positives
+ Sleek, clean design
+ Groundbreaking performance across the deck
+ Great battery life
+ Simple yet effective cooling
+ Solid build quality
+ Good display and speakers
Negatives
- USB 2.0 ports are somewhat unnecessary
- USB-C port doesn't support anything else other than USB 3.0 data transfer
- Non-upgradeable RAM
ASUS' VivoBook series offer a more affordable selection of laptops for light users, and the ASUS VivoBook S14 (M433) we are looking at today definitely ticks the "affordable" box. However it might be suitable for more than just "light users" though, with an eight-core AMD Ryzen 7 4700U under the hood. With the performance-oriented AMD Ryzen 4000H-series delivering the heavy punches in the ROG Zephyrus G14 and the TUF Gaming A15, will the ASUS VivoBook S14 similarly dominate in the thin-and-light category too? Well, we'll see.
The unit we test in this review came directly from ASUS HQ, and some parts of the review may not be applicable to local units. We will highlight the differences in italics as we go along.
Unboxing
The package contents of our review sample is rather sparse, owing to it not being a retail unit. Malaysian units will receive a power adapter with the appropriate plug as well as some stickers to decorate the ASUS VivoBook S14.
Appearance
One of the reasons why you would need stickers to personalize your ASUS VivoBook S14 is the blank lid. The lid of the ASUS VivoBook S14 is made of aluminium, although it lacks the fancy finishes touted by ASUS' more premium options, but I don't mind the minimalism one bit. If you opt for the Ryzen 5 variant, you can also get the ASUS VivoBook S14 (M433) in more colors, but the Ryzen 7 model only comes in Indie Black.
The underside of the ASUS VivoBook S14 is equally clean, with just five rubber feet to raise the laptop a bit to allow the speakers to pump out sound better, while the small vent in the center allows the cooling system in the ASUS VivoBook S14 to breathe.
Opening up the laptop reveals a rather understated design, which seems to be the theme of the ASUS VivoBook S14. The bezels are rather thin along the sides of the screen, but the top bezel is slightly thicker than some of the recent laptops we reviewed, partly because of the fact that there's a webcam in the usual position above the display. ASUS makes up for it with a narrower lower bezel than the ones you get with their gaming laptops, so you still get an small overall footprint.
While most of the entire laptop's design wouldn't look out of place even when placed beside utilitarian machines like the ASUS ExpertBook P5440, somehow ASUS decided that highlighting the Enter key would be a good way to impress its target audience. Our sample of the ASUS VivoBook S14 doesn't come with a fingerprint scanner, but retail units will sport one in the upper right corner of the trackpad.
ASUS VivoBook S14 Specifications
CPU
AMD Ryzen 7 4700U @ 2.0 GHz (up to 4.1 GHz Boost), 8C/8T, 15W TDP, 7nm
RAM
16GB DDR4-2666, dual-channel (on-board)
GPU
AMD Radeon Graphics, 7 CU @ 1600 MHz
Storage
512GB Intel 660p PCIe 3.0 x4 NVMe SSD
1 x vacant M.2 PCIe 3.0 x4 slot
Software
Microsoft Windows 10 Home
Radeon Software Adrenalin 2019 Edition 19.40.40
MyASUS
Connectivity
Realtek 8822CE WiFi 5 (802.11ac 2×2)
Bluetooth 5.0
1 x USB-C (USB 3.0)
1 x USB 3.0
2 x USB 2.0
1 x MicroSD card reader
Display
14″ FHD (1080p) TFT LCD, Chi Mei CMN14D4, 85% screen-to-body ratio
1 x HDMI output
Audio
Stereo speakers
Array microphone
1 x 3.5mm combo jack
Power
45W power adapter
50 WHr 3-cell Li-Po battery
Dimensions
324.9 x 213.5 x 15.9 mm
Weight
1.4 kg
The ASUS VivoBook S14 will only be available with 8GB RAM here in Malaysia, which might be a bummer for some. The rest of the specifications are similar to what's offered here in Malaysia. One thing I want to note is the rather lackluster DDR4-2666 memory that ASUS equipped the ASUS VivoBook S14 with, despite AMD's support for DDR4-3200 and LPDDR4-4266 memory with the Renoir APUs. Faster memory should yield even better performance in both CPU and GPU workloads, but unfortunately we won't be able to see it here.
Performance
For the performance of the ASUS VivoBook S14, let's start with the storage. The Intel 660p isn't the fastest SSD in the market, but it will beat having SATA SSDs, or god forbid, HDDs. Having 512GB of SSD storage also means that you won't have to worry about running out of space with normal use.
Now, this laptop is definitely ready for more than just normal use. The CPU performance is right up there with last-gen 45W parts from AMD and Intel. While the Picasso parts were clearly behind Intel's offerings at both 15W and 45W TDPs, AMD Renoir turned the tables around, and now appears to be even faster than Intel's 45W processors.
GPU performance also sees AMD makes huge leaps forward. Versus the HUAWEI MateBook X Pro, we can see that the ASUS VivoBook S14's Ryzen 7 4700U and its integrated graphics almost makes the MX 250 irrelevant. But of course, the HUAWEI MateBook X Pro isn't exactly the best example of a MX 250-powered laptop, and you can see from the VivoBook Ultra's results that having a dedicated GPU does still have its perks like faster, dedicated GDDR5 memory, which is still going to deliver better performance than the integrated graphics here.
Overall, thanks to a combination of the beefy CPU and integrated graphics, the ASUS VivoBook S14 (M433) posts a very respectable score here. It's still behind a well-designed laptop featuring the MX 250, so there's that for consideration.
For all intents and purposes, the ASUS VivoBook S14 is designed well for almost all computing tasks. You can even do a little bit of content creation on it, if you want to really torture the AMD Ryzen 7 4700U.
The ASUS VivoBook S14 serves up some awesome battery life figures, which is proof that you can have your cake and eat it too. The Intel-powered HUAWEI MateBook X Pro does deliver longer battery life, but with the abysmal performance, it doesn't exactly represent good efficiency.
For those who are into gaming, the ASUS VivoBook S14 is capable of some light gaming too. I managed to play DOTA 2 at around 90~100 fps at 1080p with the lowest graphics settings, which is very respectable indeed for just an iGPU.
The thermal performance of the ASUS VivoBook S14 (M433) is also quite impressive. Despite a relatively simple construction, the cooling system appears pretty effective at keeping the Ryzen 7 4700U cool even under load. In 15 minutes of Realbench, temperatures were maintained below 90°C even during the initial boost period where clocks were around 3.1 GHz on average, with a power draw averaging around 21.7W. The TDP limit seems to kick in at about 4 minutes, dropping clocks down to around 2.6 GHz with the power draw now sitting around 12W now. Temperatures hover around 68°C now, which is excellent.
The cooling system used to deliver such impressive thermals is a simple single heatpipe, with a single fan as well. I must mention that the fin array does seem a bit larger than most designs I have seen, which may have helped to enhance the thermal dissipation.
User Experience
ASUS used metal through out the construction of the ASUS VivoBook S14, with the material used for the lid, palm rests and also the bottom side. While ASUS seems to have kept the fancy finishes for their more premium ASUS ZenBook lineup, what's important is that the ASUS VivoBook S14 (M433) feels very sturdy without being heavy. And although I mentioned that it doesn't sport a fancy finish, the ASUS VivoBook S14's metal surfaces are nice and smooth, unlike some other laptops in this price range which boast of all-metal designs but sport shoddy, rough finishing.
With solid build quality combined with the performance of the ASUS VivoBook S14, it might seem like the perfect laptop for some light content creation on the go. But unfortunately our sample's display just doesn't cut it. Its brightness is very mediocre, with a maximum brightness measured to be just 234 nits. That's really weak. Adding on the hurt is the 61.1% sRGB gamut coverage, which makes it suitable for little more than content consumption, and most definitely not content creation.
However there's good news. ASUS Malaysia has confirmed that the Malaysian retail units will feature a 100% sRGB display with a maximum brightness of 250 nits, which makes it a lot more suitable for content creators to take advantage of the horsepower we have under the hood. The maximum brightness will limit usability outdoors, but we wouldn't recommend you to edit your images under direct sunlight anyway.
In addition to the excellent display, the ASUS VivoBook S14 also serves up a very good audio experience too. Possibly thanks to some input from harman/kardon, these speakers sound quite nice, with them also being some of the loudest laptop speakers I have ever encountered. It loses out a bit in terms of clarity at the high end, but I wouldn't hold it against the ASUS VivoBook S14, considering that the laptop is relatively inexpensive when compared to the quad-speaker laptops we have played with recently.
Moving on, the keyboard on this thing is decent enough, but not the best we have used in recent times. It offers sufficient travel but could do with more tactile feedback. It's not mushy just yet, but I would prefer a touch more "click" to my keypresses. The power button is also a part of the keyboard, which might annoy those who are used to pressing the top right corner for the Backspace key. There's also a secondary Fn key so you don't have to stretch your hand as much to use the secondary layer on the F-keys. It's one of those small touches that will be nice when you actually use it, but not something that's absolutely necessary.
Meanwhile the trackpad here does pretty decently with multi-finger gestures well supported, even when I used it with a finger placed on the left click button, while I used another two fingers to scroll around. Malaysian units will have a fingerprint scanner in the upper right corner of the trackpad, which slightly reduces the room available for mousing around, but it isn't going to significantly impact the user experience. The convenience of being able to login with your fingerprint surely outweighs the lost trackpad area.
Lastly, let's talk about the I/O on the ASUS VivoBook S14. ASUS didn't furnish the ASUS VivoBook S14 (M433) with the most advanced I/O in the market, but we did kinda expect that, given the price point it's targeting. But for some reason, they decided that we all need two USB 2.0 ports. I do commend ASUS for providing more ports than most laptops of this size, but I would have very much preferred them to be all USB 3.0 ports. Speaking of which, there are two USB 3.0 ports over on the other side, with one of them being a USB-C port. Unfortunately, it doesn't support USB-PD charging nor DisplayPort Alt Mode, so it's merely there to facilitate data transfer from some of the newer external storage devices.
Aside from USB, there's also a HDMI port, a headphone jack and a microSD card slot. The reason why ASUS went with a microSD card slot over a full-sized SD slot was purportedly because they want to support action cameras and drones which are now apparently very popular among young people, who are the target market for the ASUS VivoBook S14.
Conclusion
The ASUS VivoBook S14 will set you back RM3199, which I do believe is a very reasonable price for what you are getting. A portable laptop that will fit into any bag and not weigh you down, yet have enough performance for you to fire up some games if you are in the mood for it.
There are some flaws here and there, like the I/O options and non-upgradeable RAM, but overall it is an excellent laptop for most people. More RAM is always welcome, but 8GB RAM should suffice in most usage scenarios, and more RAM would probably have jacked up the price as well, making it a less enticing choice in the competitive multimedia laptop segment here in Malaysia.
I would recommend the ASUS VivoBook S14 (M433) to students or just about anyone who want a laptop that's reasonably light, powerful enough for some games and has good enough battery life to last you the day. Even content creators can get by with the ASUS VivoBook S14, considering that it comes with a 100% sRGB display and a strong 8-core CPU too. And if you think RM3199 is a touch too much to spend on a laptop, you can also opt for the variant with the 6-core Ryzen 5 4500U under the hood which costs just RM2899.
It shares most of the specifications you see in the Ryzen 7 model, which makes it an even better deal for those who don't need the CPU and GPU horsepower that the Ryzen 7 4700U brings to the table. Regardless, it should represent a pretty big upgrade for anyone coming from an older laptop in this price segment.
Our thanks to ASUS Malaysia for sending us the ASUS VivoBook S14 (M433) for review.