ROG Ally First Impressions – Before you get yours tomorrow!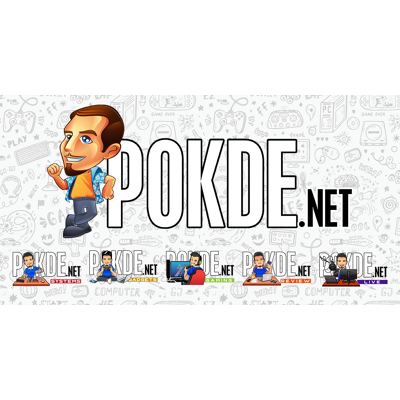 I've been toying around with the ROG Ally for a week now and here are my initial impressions for some of you who will be queuing up tomorrow to get your hands on it. Bear in mind, this is not my official review, which will follow later on and contain all the technical details, in-depth testing and full experience run down.
First things first, as you already know, this thing is powered by AMD's Ryzen Z1 Extreme and comes with a hefty 16GB RAM and 512GB storage. This is the only spec that is made available in Malaysia and this should be more than sufficient. It's a beast! It runs on Windows 11 and surprisingly, it's capable of operating on a mere 10W of power. The visual experience is fantastic with a 120Hz FullHD display boasting FreeSync Premium. But enough about the specs – let's get into the nitty-gritty of how this bad boy fared.
As an avid gamer, I was quick to install Diablo 4, Forza 5, and Flight Simulator on the ROG Ally. And, wow, this compact machine didn't disappoint. I've been lugging around a dedicated gaming phone for a while now, primarily for the convenience. But with the ROG Ally's PC-level gaming in handheld form, I might be ditching the phone entirely. There's a world of difference between playing Diablo Immortal on my phone and experiencing Diablo 4 on the Ally.
Now, this device running on 10W power is a real game-changer. You may have to dial back on the game settings a tad, but even at medium, the visuals are far superior to any mobile game out there. The battery efficiency at this setting also reduces any battery anxiety, promising longer gaming sessions. It's not perfect, though – you might experience a bit of speaker crackling or occasional frame drops. It's a small price to pay, in my opinion, for the extended gameplay time. Wanna take off those annoyance? Just bump up the power accordingly – which ASUS has made it extremely convenient using the Armoury Crate SE's Command Center that has been custom developed for the ROG Ally.
While it's love at first play, there are a couple of gripes I have so far. The laptop-like 65W charger is a bit of a letdown – it does cut into the ROG Ally's portability. Thankfully, the bundle deal includes the more compact ROG Gaming Charger Dock, which solves this issue.
My other issue is not so much with the ROG Ally but Windows 11's touchscreen interface on a smaller screen. I'm sure this will vary person-to-person, but for those of us with bigger fingers, it can get a bit tricky. The options and pop-up menus are tiny, and I've found myself selecting the wrong things quite a few times.
Despite these minor quibbles, my initial verdict of the ROG Ally is overwhelmingly positive. I'm looking forward to digging deeper into its capabilities in my official review, so stay tuned for that. But for now, based on first impressions, I can say that if you're planning to snag one on its release tomorrow, you're in for a treat.
If you want to wait for our full review first, then stay tuned as we're crafting it out specially for you guys.