Review
ASUS ROG Swift OLED PG27AQDM Review – Gorgeous Inside And Out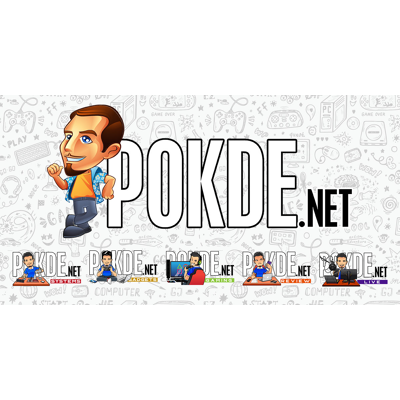 Overview
The ASUS ROG Swift OLED PG27AQDM is ticking all the right boxes from the get go: 1440p, 240Hz, instant response time, HDR, all that good stuff you come to expect from OLED monitors. Would this be the next monitor for those who wants a no-question-asked solution?
Positives
+ 1440p 240Hz strikes good balance between clarity and speed
+ Instantaneous response time
+ Wide color coverage
+ Solid brightness and HDR performance
+ Updated design with sleeker looks
+ Solid stand construction
+ Wide range of stand articulation
Negatives
- Color accuracy isn't ideal out-of-the-box (for our review unit)
- Priced on the expensive side
Unboxing
First order of business: unboxing the ASUS ROG Swift OLED PG27AQDM. It's the classic ROG packaging with the red accents below and the regular ROG stuff around the box. ASUS is keen to point out the OLED tech by literally putting "OLED" to the name itself, in case you do miss it. Opening the box and you're greeted with these items:
DisplayPort cable

HDMI cable


USB Type-B upstream cable

Warranty card


Color calibration report (not included in our review unit)
ASUS ROG Swift OLED PG27AQDM itself, with stand assembly
Do note that our review unit are not fully representative of the items included.
Specifications
ASUS ROG Swift OLED PG27AQDM
Display Size
26.5″
Panel Type
OLED
Resolution
2560 x 1440 (16:9)
Gamut Coverage
99% DCI-P3
135% sRGB
△E <2
Display Viewing Area (HxV)
590.42 x 333.72 mm
Display Surface
Anti-Glare
Pixel Pitch
0.229mm
Brightness
450cd/m² (typical)
1,000cd/m² (HDR peak)
Contrast Ratio
1,500,000:1
Viewing Angle (CR≧10)
178°(H) / 178°(V)
Response Time
0.03ms
Display Colours
10-bit, 1.07 billion
HDR Support
HDR10
Refresh Rate
240Hz
Low Blue Light
Yes
HDCP Support
HDCP 2.2
Viewing Modes
Scenery, Racing, Cinema, RTS/RPG, G-SYNC Esports, sRGB, User
Adaptive Sync
AMD FreeSync Premium / NVIDIA G-SYNC Compatible
I/O
1x DisplayPort 1.4
2x HDMI 2.0
2x USB-A 3.2 Gen 1 (USB-B upstream)
1x 3.5mm headphone jack
1x DC-in
Onboard Speakers
No
Power Consumption
Typical: <38W
Standby: <0.5W
Power Off: <0.3W
Chassis Colours
Black
Stand Articulation
Tilt: +20° ~ -5°
Swivel: +25° ~ -25°
Pivot: 0° ~ 90° Clockwise
Height Adjustment: 0~100mm
Integrated 1/4″ tripod socket
VESA Mounting
100 x 100 mm
Dimensions & Weight
Stand included: 605 x (438~548) x 274 mm, 6.9kg
Monitor only: 605 x 351 x 50 mm, 2.8kg
Perforamance
Brightness Uniformity
As with OLED panels, it's usually very consistent when it comes to brightness across different parts of the screen (as they are individually lit per pixel), which makes it an advantage against traditional IPS panels that often use edge lit backlight that may introduce some brightness inconsistencies in the corners. As tested, we measured the brightness figures slightly lower than what the spec sheet says (~410cd/m² average compared to 450cm/m²), though in HDR mode it can crank up to 1,000cd/m² (nits) on a small section of the screen, such as displaying sunlight.
In terms of contrast ratio, you know OLEDs – they are self lit, so black are pretty much just pixels turning themselves off, making blacks very deep even when other parts of the display may be searing your eyes with bright objects. This is something that's especially a weakness for IPS panels, which often relied on FALD (full-array local dimming) or even a miniLED panel to compensate, however that introduces the side effect called "halo effect", which of course is not present in an OLED panel like this one.
Color Accuracy
| | | |
| --- | --- | --- |
| Metric | Standard | Standard mode, calibration with DisplayCAL |
| Whitepoint | 6500K | 6900K |
| Average ΔE*00 | 2.53 | 0.69 |
| Maximum ΔE*00 | 6.52 | 1.88 |
Here's a small bummer: at least when it comes to our review unit, the PG27AQDM didn't come calibrated (ours is an overseas unit), with Delta-E slightly outside of the acceptable limits of <2 on average with a maximum of 6.52, which is of course not ideal if you're dealing with anything color-sensitive. However, upon color calibration we found that Delta-E is significantly reduced and well within the limits when it comes to average values, and only peaked at just 1.88.
Our unit could be an one-off as ASUS website did say color calibration comes included – when we asked for clarification from ASUS Malaysia, they have confirmed that local units will come with factory calibration (with report included in-box).
Gamut Coverage
Gamut
Standard
Standard mode, calibration with DisplayCAL
sRGB
Coverage
99.5%
99.6%
Volume
146.6%
146.7%
Adobe RGB
Coverage
88.8%
89.4%
Volume
101.0%
101.1%
DCI-P3
Coverage
93.8%
93.8%
Volume
103.9%
103.9%
We tested this on the default mode out-of-the-box, which is Racing (not sure why racing the "standard" mode here, but it's just names after all). Under this mode the measured color gamut is around 94% DCI-P3, so slightly off the mark from what the box says. Still, based on the figures above it's safe to say the monitor is capable for professional work to some extent, and media consumption is of course a no-brainer especially with the HDR option.
A quick test run on the "sRGB" mode also sees the display clip the colors within the sRGB range, so colors won't unexpectedly get overblown as with the way Windows handles color profiles (which frankly speaking isn't the best).
The Good
The ASUS ROG Swift OLED PG27AQDM stroke a perfect sweet spot when it comes to display sizes and speeds – 1440p resolution, 240Hz. That's a great baseline for what a high-end GPU can drive these days (at least you won't be needing RTX 4090, but you might need it to push it all the way to 240Hz), but not too much pixels that a regular high-end graphics card may end up struggling to push the frames quick enough.
On top of that, the OLED panel brings all kinds of advantages a gamer could ever ask for: 0.03ms response time, AMD Freesync Premium / NVIDIA G-SYNC compatible for those who plays competitively – at least you can't blame your monitor now in case you do miss a shot in Valorant; while 10-bit color, HDR10 and near infinite contrast ratio brings the best out of sightseeing games.
The PG27AQDM also gets a redesign that does away with copper accents and moved to a two-piece design on the monitor that makes it look especially sleek from the side. Previous ROG monitors frankly speaking isn't of my taste, but I can say the new ones looks drop-dead gorgeous. But hey, beauty is in the eye of the beholder, so I wouldn't judge your choices.
The monitor articulation is excellent, you get height, swivel, tilt and pivot all available, and the stand itself also comes with a quarter-inch tripod socket as well as cable guiding holes integrated for a cleaner look. Speaking of which, there's the RGB lighting in the stand itself, because why not? Meanwhile, there's also a separate VESA mounting bracket which can be installed the same way as the stand itself with no tools required (you'll still need screwdrivers to mount it into the VESA monitor arm, though).
When it comes to OSD controls, it is very pleasing to use. The controls include a center joystick and two paddle-style buttons so you can navigate around the pretty detailed OSD menu with relative ease. I've dealt with monitors which comes with controls that are genuinely terrible to use before, but this one is definitely a solid grade A for me.
The Bad
There's not much bad things to say about the PG27AQDM, however the color calibration does need to come factory calibrated. This is not a cheap monitor, and I expect factory calibration to be the standard for the price it's asking for (which we'll discuss later). Though as mentioned, this may just be one-off for our review unit, and your retail unit should come with factory calibration – take ASUS's word for it.
As far as I/O goes, it's pretty bog standard: two HDMI ports, a single DisplayPort, headphone jack, and two USB-A ports split off of a single USB-B upstream port from the host machine. USB-C is not present here, but this is a gaming monitor first and foremost so USB-C probably isn't high in the priority list. Still, could be a nice addition in future models. On that note, the competition has included KVM in similarly-priced monitors, so I'd like to see ROG getting onto that.
Verdict
Simply put – the ASUS ROG Swift OLED PG27AQDM pretty much 1440p perfected (assuming they sorted out the calibration report issue on local retail units). "Perfect" in this context is more so aimed at those who prioritizes gaming first and content creation second, because different kinds of monitor exists for different kind of users, of course. While the price of RM4,898 is definitely making its presence as a high-end monitor, you are getting very little compromise out of this monitor if 1440p is your ideal resolution target for gaming.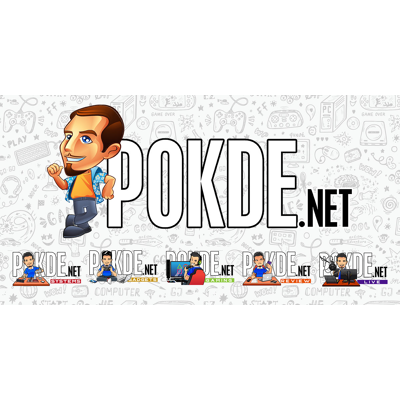 Special thanks to ASUS Malaysia for sending the ROG Swift OLED PG27AQDM for this review.