Review
42″ LG OLED Flex Review – This Unique Tech Comes With a Price, But It's Great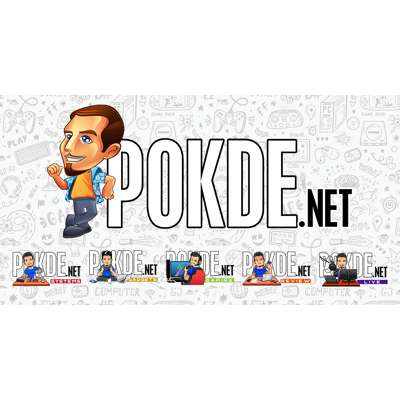 Positives
+ Good colour accuracy after calibration
+ Bendable OLED display works smooth and seamlessly, up to 900R
+ Brightness is more than adequate
+ Excellent visuals, especially after some tweaking
+ Class-leading input lag among TVs, especially with ALLM
+ Magic Remote is still the best TV remote around
+ Good array of ports
+ G-SYNC and FreeSync support
Negatives
- Automatic Brightness Limiter can be a bit excessive at times
- 40W speakers need some improvements
- Takes up quite a bit of space
- Very pricey
Unboxing the LG OLED Flex
Starting off the LG OLED Flex review with the unboxing, the packaging is certainly larger than your average display with the same size, noticeably thicker to be precise. This shouldn't be a surprise as the stand is already built into the display due to its mechanical design. While it looks like your standard cardboard box, it is made with recyclable, eco-friendly materials as part of LG's initiative to reduce carbon emissions for a greener tomorrow. Inside the box, you can find the following items:
IR Blaster cable
USB cable
Magic Remote
2 x AA batteries
Plastic I/O covers
The LG OLED Flex TV itself
The power cable is non-detachable and it's already attached to the rear of the TV.
Specifications
Processor
Quad-core α9 Gen5 AI Processor 4K
Panel Size
Wide Screen 42″, 16:9, 95.8% screen-to-body ratio
Panel Type
OLED
True Resolution
3840 x 2160
Display Surface
Anti-glare
Colour Support
1.07B
Curvature
Adjustable up to 900R via remote
Pixel Pitch
0.241 mm
Brightness
360 cd/m2
730 cd/m2 (peak)
Contrast
Infinite
Viewing Angle (CR≧10)
178°(H) / 178°(V)
Response Time
0.2 to 2.5ms
5.3ms input lag
HDR Support
HLG, Dolby Vision, Dolby Vision IQ, HDR10 Pro
Refresh Rate
120Hz
Low Blue Light
Yes
HDCP Support
Yes
Viewing Modes
Vivid, Standard, Eco, Cinema, Sports, Game, Filmmaker, (ISF) Expert (Bright Room), (ISF) Expert (Dark Room)
Adaptive Refresh Rate
Yes, FreeSync and G-SYNC compatible
Signal Input
4 x HDMI 2.1
3 x USB 2.0
1 x RJ45
1 x Cable / Antenna In
1 x S/PDIF
1 x 3.5mm Audio Out
1 x RS232
Audio
40W, 2.2ch
AI Sound Pro, Dolby Atmos, Dolby Digital, LG Sound Sync, WiSA Ready
Built-in OS
Yes, webOS Smart TV
Power
0.5W (standby)
67W (average)
118W (max)
Mechanical Design
Curvature : Adjustable up to 900R via remote
Forward tilt : 5°C
Backward tilt : 5°C
Dimensions
937.1 x 614 x 296.8 mm, 22.6 kg
Performance
As part of the LG OLED Flex review process, we measured the brightness at 100% using the Standard picture mode and found the figure to be 350.2cd/m2. Brightness is certainly more than adequate, especially since it handles glare and reflections pretty well. If the latter part was poor, then it would need to be significantly brighter unless you plan on using this in a dark room most of the time.
Running the display uniformity test with a 3×3 grid, the LG OLED Flex performed pretty well. It at least passed with nominal tolerance for the most part, with two squares within the recommended tolerance, and only the bottom-left corner having it exceeded. To be precise, it's dimmer than the rest of the display for whatever reason, though it is hard to see with my own two eyes so I wouldn't be too worried about it.
Colour Accuracy
| | | | | |
| --- | --- | --- | --- | --- |
| | Standard | Gaming | Vivid | Standard mode, calibration with DisplayCAL |
| Whitepoint | 13200K | 10400K | 11500K | 11500K |
| Average ΔE*00 | 3.84 | 3.53 | 3.01 | 0.44 |
| Maximum ΔE*00 | 7.55 | 9.47 | 6.44 | 1.33 |
Arguably the most important part of the LG OLED Flex review process, colour accuracy. By default, the colour accuracy abysmal across the three different Picture Modes used. After calibrating it using SpyderX and DisplayCAL, we see significant improvements in average and maximum Delta-E figures. This means that it can show colours accurately, just that it's likely not doing so from default to show visuals in a more pleasant way. After all, it is a TV and not a professional monitor.
Gamut
Gamut
Standard
Gaming
Vivid
Standard mode, calibration with DisplayCAL
sRGB
Coverage
97.8%
93.1%
97.6%
98.5%
Volume
127.9%
117%
127.1%
130%
Adobe RGB
Coverage
77.6%
71.8%
77.2%
81.4%
Volume
88.1%
80.6%
87.6%
89.9%
DCI-P3
Coverage
90%
82.5%
89.5%
90.6%
Volume
90.6%
82.9%
90%
90.8%
For the gamut coverage and volume, there were slight improvements after calibration. Overall with 98% sRGB, 81% Adobe RGB, and 90% DCI-P3, there's more than enough colours but only if you plan on consuming content with it like watching videos or playing games. It's not meant for creative work, but realistically, no one in their right mind would buy a TV for that. They would opt for a professional, creator-focused monitor instead.
The Good
There are a good number of reasons to consider getting the LG OLED Flex. Starting off with the elephant in the room, the bendable display works smooth and seamlessly. With the press of a button, you can have it with up to 900R curvature (with 4 different curvature presets and a full 20 levels of curvature) or have it flat like any ordinary display. While the latter will feel rather big as a monitor to be used up close, the former surprisingly makes it much more viable to use. While the appeal of a curved display will differ from person to person, I would practically see it as a way to use the display alone or with multiple people. If you're alone, you're better off sticking to the curved mode. It's worth noting that you can tilt it upwards and downwards by 5° to improve your experience.
From the benchmarks we ran, the colour accuracy is pretty good, objectively speaking, Subjectively, it feels like it's right up there with some of the best gaming monitors around in terms of visuals. With some minor tweaks, you can get some really vivid, punchy colours with good dynamic range, and the HDR support further adds to its value. Its brightness is more than adequate and it also handles glare pretty well so I wouldn't worry about a bit of sunlight, especially when it's curved.
As for speed, the LG OLED Flex has a very low input lag, especially when you have ALLM (automatic low latency mode) enabled and set the Picture Mode to Game Optimiser (though this mode will make the colours look noticeably bland). It is definitely class-leading when it comes to TVs but if this is what's most important to you in a display, you would be better off with a gaming-focused monitor instead as it's still slower, albeit slightly, compared to your standard 120Hz / 144Hz monitors, and it's more affordable too. Of course, you would be missing out on its large size and the bendable nature if you went with that so do consider what's most important to you.
The Magic Remote is, and has been for a while, the best TV remote you can ever get. With just two AA batteries, you can navigate through the TV's UI using the directional buttons, the scroll wheel in the center, or motion like a magic wand. The latter might just sound like a gimmick but once you're used to the sensitivity of the movement, it's so quick and easy to use as you can just point to specific parts of UI and go directly there. You can expand its functionality with the included IR Blaster cable, which lets you use it as a universal remote to control certain devices connected via HDMI, like TV set top boxes. However, its functions may be limited depending on the connected device. In the future, I hope they have a variant of this that is rechargeable via USB-C.
Lastly, you get a good array of ports with the LG OLED Flex. You have a total of four HDMI 2.1 ports, three USB 2.0 ports, an Ethernet port, an Antenna In port, and RS232 as well if you still use this. For audio, you have S/PDIF, 3.5mm audio out, and ARC / eARC support via the second HDMI port. Furthermore, you can wireless connect to it as well so you can effortless stream from music, movies and games from your smartphones even, with no issues on Apple products since it has AirPlay 2 support. This means you can connect it to a wide variety of devices with ease, which is a major plus in this heavily digital lifestyle era.
The Bad
As good as the LG OLED Flex is, it does have its fair share of drawbacks. For starters, while having a 40W built-in speaker is great, it feels like it's there purely in case consumers don't plan on getting their own audio gear to go along with it. The mids and bass are clearly lacking so it's hard to be immersed when using it. Moreover, the accuracy of directional audio coming from it is rather bad as you'd have trouble discerning location in FPS games like Valorant for example. Given its array of ports, it should be easy to find a set of speakers to complement it, and you can always opt for a proper gaming headset as well if you want a more immersive experience.
Secondly, the Automatic Brightness Limiter can be a bit excessive at times. When a bright image is shown, the TV can dial down the brightness significantly, and it's not exactly consistent either. While it would protect the OLED panel along with viewers' eyes, I feel like they should dial it back a little bit as it ruins the immersion when using the TV from time to time.
While the mechanical design gives it a rather unique appeal for a TV, it is quite a large display, even among TVs with the same display size. If you plan on purchasing this, do take its measurements in consideration unless your desk has plenty of space. On the upside, at least you don't have to worry about assembling the stand for this right out of the box since it's already pre-installed.
Lastly, and this is where you really need to consider your needs in a display, is the price. At RM13,199, it can be pretty hard to swallow, especially considering LG has bigger TVs that are just as capable at less than half the price (sans the bendable display). It's clearly catered to a more niche audience, and you can get a lot for that price but to be fair, the nature of this technology is certainly not cheap to manufacture, and it's built really well. From our tests, we trust that it won't easily break for curving and flattening over and again, though we can't say how long it will last. If you're willing to stomach its asking price, it's certainly one that you will not regret.
LG OLED Flex Verdict
The LG OLED Flex is a unique TV offering unlike any other that you can find in the market today. While the bendable display is a thing to behold, we can't forget the fact that the display itself is impressive from both a visual and speed perspective. Let's not forget, it has HDMI 2.1, ALLM, G-SYNC, and FreeSync support, making it feel more like a gaming monitor rather than a TV. It essentially boils down to whether you are willing to stomach its asking price or not but if you are, I'm sure you'll be happy with this.
At the end of our 42″ LG OLED Flex review, we award this TV with our Silver Pokdeward.
Big thanks to LG Malaysia for sending us this TV for the purpose of this review.