Review
Redmi Note 11 Pro 5G Review — not bad, but not great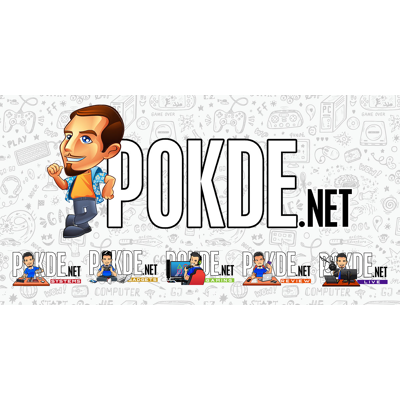 Overview
The Redmi Note 11 Pro 5G is the most premium member of the Redmi Note 11 series, featuring 5G, 67W fast charging, 120Hz OLED display and a 108MP camera. But how does it stack up against its predecessors, which offered pretty decent bang for your buck?
6GB+64GB: RM1299
8GB+128GB: RM1399
Positives
+ 67W fast charger included!
+ Matte glass back looks and feel quite premium
+ Decent mid-range performance
+ MicroSD card support
+ 120Hz display looks good and smooth
+ Cameras deliver decent images
Negatives
- Subpar battery life
- Dedicated dual SIM slots downgraded to a hybrid dual SIM
- MIUI 13 is pretty much the same as MIUI 12.5
- Loss of the great 5MP telemacro camera, for a fixed focus 2MP one
- Seemingly non-existent noise reduction on the ultra-wide camera
The Redmi Note series is probably something that would appear in just about every shortlist when considering a mid-range device. There is always something for everyone in the Redmi Note series, spanning a wide range of price points. The Redmi Note 11 Pro 5G is in the upper end of the spectrum, and is actually reaching into a price segment where I would consider to be the realm of premium mid-range devices. Does the Redmi Note 11 Pro 5G offer an experience worthy of the price, or is Redmi slipping up when it comes to offering bang for your buck?
Unboxing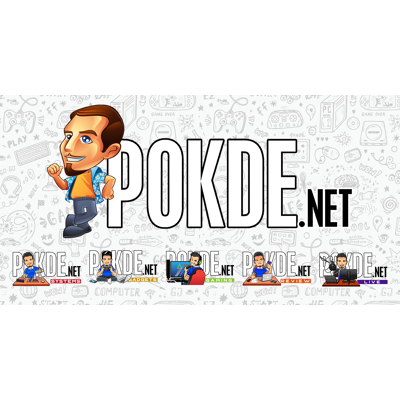 Packaging wise, we aren't looking at anything too different from past Redmi devices. You get a picture of the product itself on the front, and then the Redmi Note 11 Pro 5G's name below. There's also a little disclaimer of 5G capabilities, which is quite understandable, especially in Malaysia.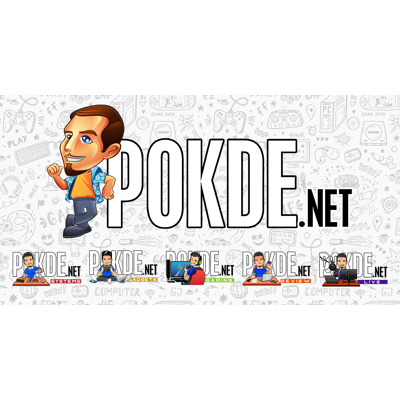 The contents of the box are also quite familiar. You get the Redmi Note 11 Pro 5G itself, a soft TPU case for protection from day one, and a charger. A 67W fast charger, at that. This is a mid-range device, and yet you get a charger that's faster than many flagships. Heck, even having a charger is better than many flagships in the market already.
Appearance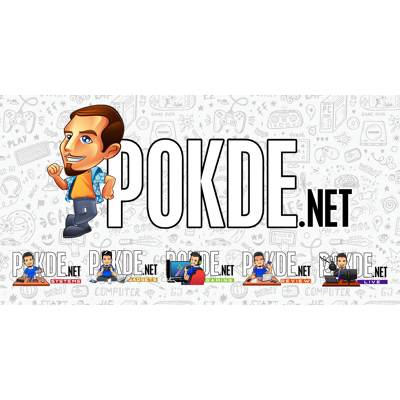 The front of the Redmi Note 11 Pro 5G doesn't particularly stand out, looking quite generic with a centered punch hole for the selfie camera. Around the selfie camera there's what appears to be a metal ring, for a cleaner looking cutout. Over on the bottom of the display, there's a slight chin, but for a mid-range device, it definitely isn't anything out of the ordinary.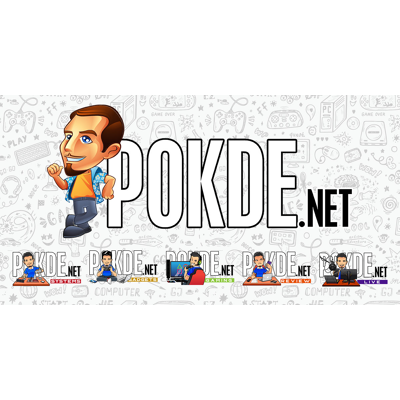 The back is more unique, with what appears to be a camera bump on top of a camera bump. The matte finish is also a nice touch, reminiscent of more premium devices. It's glass too, which feels more premium, and ends up looking better than plastic-backed devices thanks to better scratch resistance. Provided you don't drop the device and crack it, of course.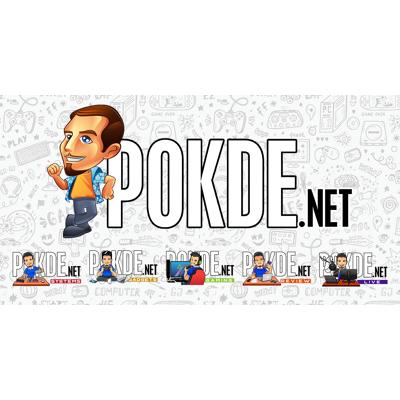 On that topic, the Redmi Note 11 Pro 5G's frame is plastic, which affords some minor shock resistance when dropped on the side. Redmi went with flat sides, but with rounded edges as it meets the front and back glass panels. I found this to offer pretty good ergonomics, with the Redmi Note 11 Pro 5G sitting very comfortably in my hand. The rather standard looking power button is also the fingerprint scanner. I generally prefer slightly recessed side-mounted fingerprint scanners, as it feels more natural to place my thumb on a recess rather than a protruding oval.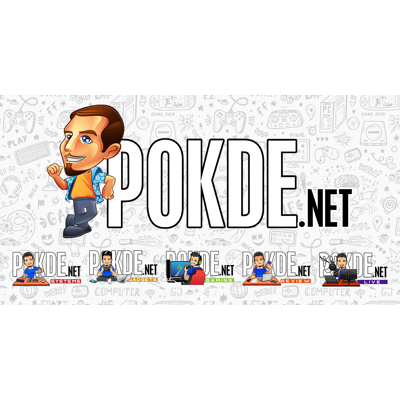 Over on the bottom we have the SIM tray, USB-C port and also the primary loudspeaker. The Redmi Note 11 Pro 5G still retains a headphone jack over at the top, which is definitely an increasingly rare feature. Along with that you get the second half of the stereo speakers, as well as the IR blaster, yet another feature which I really appreciate but seems to be exclusive to Redmi and its sister brands by now, with every other brand dropping them for some peculiar reason.
Overall, I would say that the Redmi Note 11 Pro 5G isn't a particularly unique looking device, but I wouldn't say . The only point of contention for me personally is the camera hump, as I am not really a fan of the rectangular camera bump design in the first place, and the larger main camera bump on top of an already thick camera bump with the other cameras in a square doesn't really appeal to me. I prefer centered camera bumps, but they are also harder to design around when it comes to the PCB layout, apparently.
Specifications
CPU
Snapdragon 695, 6nm FinFET
2 x Kryo 660 Gold (Cortex-A78) @ 2.2GHz + 6 x Kryo 660 Silver (Cortex-A55) @ 1.7GHz
GPU
Adreno 619
Memory
8GB (+3GB through RAM expansion)
Storage
128GB UFS 2.2 (expandable via microSD)
Display
6.67″ FHD+ (2400 x 1080) 120Hz AMOLED DotDisplay, 1200 nits peak brightness, DCI-P3 gamut support, Reading mode 3.0, Sunlight display, 360Hz touch sampling rate
Audio
Dual speakers
3.5mm headphone jack
Hi-Res Audio certification
Camera

Main camera

: 108MP f/1.9, 1/1.52″ ISOCELL HM2, 0.7µm, 9-in-1 binning (2.1µm equiv.)


Ultra-wide

: 8MP f/2.2, 118° FoV


Macro

: 2MP f/2.4
AI Camera, Auto HDR, Pro Mode, Portrait, Beauty, Panorama, 1080p30 video recording
Selfie camera
16MP f/2.4 selfie camera
Connectivity
Hybrid dual SIM
5G: n1/ 3/ 5/ 7/ 8/ 20/ 28/ 38/ 40/ 41/ 66/ 77/ 78
4G: 1/ 2/ 3/ 4/ 5/ 7/ 8/ 12/ 13/ 17/ 18/ 19/ 20/ 26/ 28/ 32/ 38/ 40/ 41/ 66
WiFi 802.11 a/b/g/n/ac
Bluetooth 5.1
USB-C (USB 2.0, 480Mbps)
IR Blaster
Software
MIUI 13 based on Android 11
Battery
5000mAh
67W Turbo Charge (67W charger included in box)
Dimensions
164.19 x 76.1 x 8.12 mm
Weight
202g
Ingress protection
IP53
Performance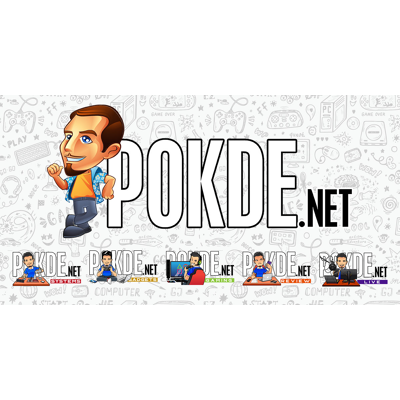 Antutu sees the Redmi Note 11 Pro 5G outperform a number of other mid-range smartphones, although it falls a bit short of the upper mid-range POCO X3 GT. For anyone looking for a performant mid-range device, the Redmi Note 11 Pro 5G is a pretty decent option.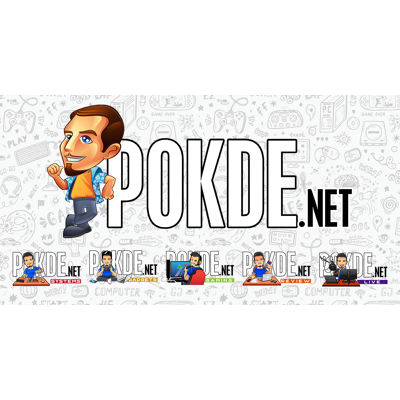 Geekbench 5 also sees the Redmi Note 11 Pro 5G outperform most of its peers, although we can see that the Snapdragon 695 once again meets all expectations of mid-range smartphone. The Xiaomi 11 Lite 5G NE outperforms the Redmi Note 11 Pro 5G with its higher-end Snapdragon 778G, most probably due to the fact that the more premium chipset touts more "performance" cores, rather than the efficiency-focused Snapdragon 695 which hosts more Cortex-A55 cores instead.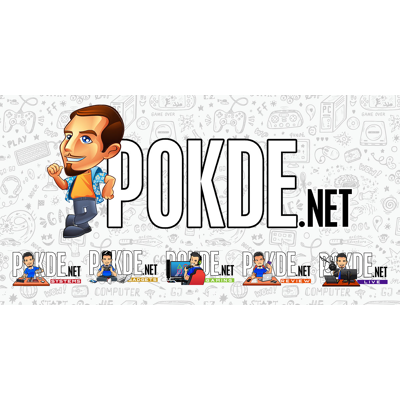 Graphics performance is decent, but nothing groundbreaking, as we have established with the other benchmarks.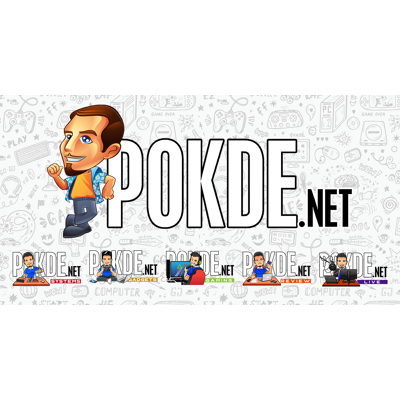 PCMark puts it right up there with the Xiaomi 11 Lite 5G NE, and well ahead of its peers. This indicates that the Redmi Note 11 Pro 5G is great for productivity tasks.
Battery life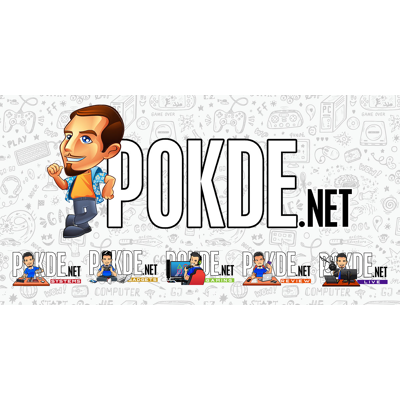 Interestingly enough, battery life is not really a strong suite of the Redmi Note 11 Pro 5G, despite the fact that it touts a rather efficiency-focused chipset. With the display running at 120Hz, it falls short of the other mid-range devices we have tested. 637 minutes in PCMark is still a respectable figure, but it could probably have been better, given the sheer size of the battery.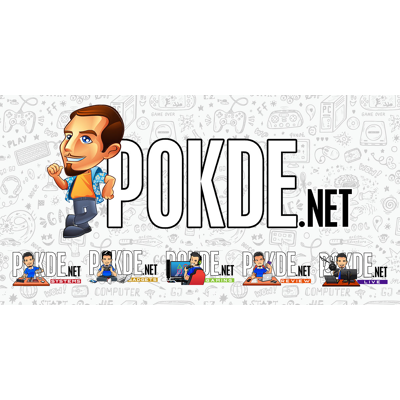 Battery life in normal use is actually pretty good, with over 4 hours and 30 minutes of screen on time over close to 33 hours away from the plug. If you use it more intensely, you can definitely get more use out of the Redmi Note 11 Pro 5G, but I used it quite lightly, which is why there's more idle time than actual use.
In any case, plugging it to the charger for 30 minutes quickly brings the charge back up to 80% from 15%, a good 65% of juice in half an hour. That should be good for a day or more of use, depending on how heavily you use your device. And since the charger comes in the box, you can always get to enjoy the fastest charging that the Redmi Note 11 Pro 5G has to offer, without spending any extra money.
User Experience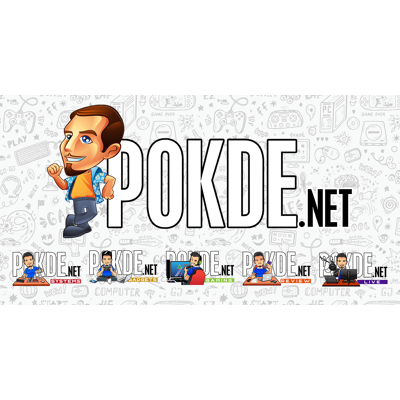 On top of featuring the increasingly rare headphone jack, and IR blaster, the Redmi Note 11 Pro 5G has yet another concession for those who miss the good ol' days of yore: a microSD slot. Unfortunately, it shares the slot with the second nanoSIM slot, so you will have to decide between whether you need more storage, or another number. This is a slight downgrade from last year's Redmi Note 10 Pro, which had dedicated dual-SIM and microSD slots.
Display and Audio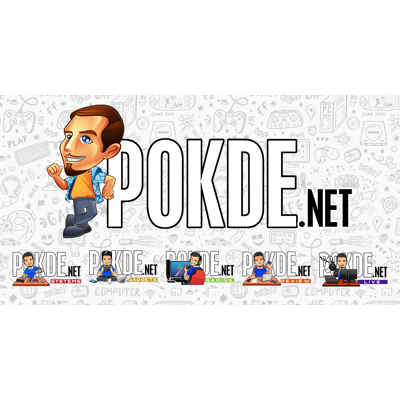 As mentioned earlier, the Redmi Note 11 Pro 5G has a rather noticeable chin. It's not particularly thick, but it does put the Redmi Note 11 Pro 5G solidly in its mid-range position. It does seem like Redmi wasn't really trying to give you any illusion that this is anything more than that: a decent mid-range offering with the display here. With that said, the 120Hz OLED display is about as smooth and vibrant as any flagship from last year, which is probably more important than the fact that there a sliver more of a lower bezel than what I would like.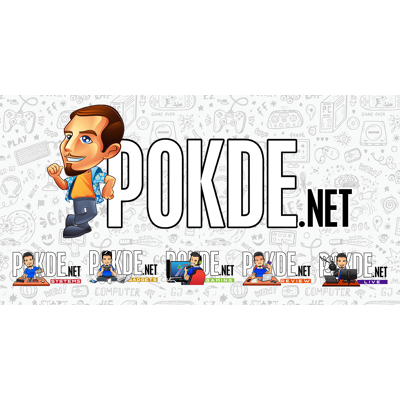 With the Redmi Note 11 Pro 5G, you also get stereo audio, enhanced by Dolby Atmos. It's plenty loud, and there's just the tiniest hint of bass, but it doesn't exactly sound good, with the sound being a bit too mid-centric for it to be enjoyable to listen to music on for longer periods. If you really want to enjoy your music, I guess that's what the headphone jack is for.
Software
As the first device I have experienced with MIUI 13, I was expecting something great. Unfortunately, MIUI versioning is decoupled from Android versioning, so we are still looking at Android 11 here. I can't even tell you what's different from MIUI 12.5, as I have been using that on my POCO F2 Pro for quite some time now. It feels like the software team kept most of the newer features for the China release, while the global version of MIUI 13 is a watered down version with barely any new features.
With that said, the overall user experience was smooth with nary a hitch. The 8GB RAM with 3GB RAM expansion probably helped with that, along with the fluid 120Hz refresh rate. Overall, the user experience was sufficiently smooth, although some apps like Facebook do suffer from a bit of stutter, but I think that's more due to the subpar optimization of the app, rather than the device itself. The haptic feedback provided is also quite nice, although there's a bit of a rattling noise, which I believe is coming from the camera AF system.
Camera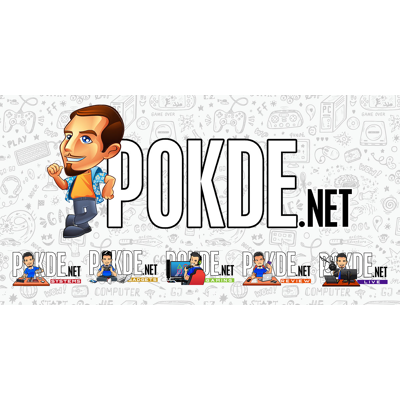 Interestingly enough, Redmi saw it fit to drop the pointless 2MP depth sensor from the Redmi Note 11 Pro 5G's lesser brethren, instead slapping an AI emblem here. I have no issue with that, since 2MP depth sensors are mostly useless anyway, but it does mean that you get a triple-camera setup here, instead of a faux quad camera setup with the other members of the Redmi Note 11 family. Aside from the main 108MP ISOCELL HM2 main camera, the rest of the camera stack is pretty mediocre, with a 2MP fixed focus macro camera and 8MP ultra-wide shooter.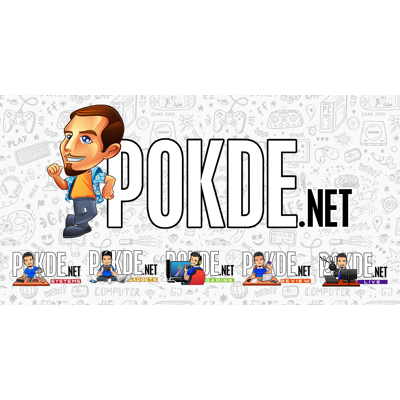 As with the rest of the user interface of the Redmi Note 11 Pro 5G, the camera UI is also very familiar from previous Xiaomi/Redmi devices. It's a nice UI so I won't complain, but I would probably hope for a better UI. I would also prefer if Xiaomi made the macro mode more accessible by putting the toggle beside the zoom buttons in the viewfinder area. Why does it need to be in a menu that makes the macro mode not only difficult to enter, but also difficult to switch out of?
But hey, I guess you don't really want to want to make much use of the macro camera anyway, as it is a crappy 2MP shooter with no autofocus, making most shots except those that are shot in exceptionally good lighting quite unusable. Especially if you don't know whether you got the focus right. I honestly don't know why Redmi is downgrading the macro, when the Redmi Note 10 Pro shared the telemacro camera with the flagship Xiaomi Mi 11 and POCO F2 Pro. Selfies are pretty decent, even in poor lighting with intense backlighting.
The main camera and ultra-wide angle thankfully does a much better job, although the ultra-wide angle camera very quickly falls off in low-light situations too, with really noisy images that seems like Redmi forgot to apply a noise reduction algorithm here. On the other hand, the main camera delivers decent results, but at times the noise reduction algorithm seems to be a bit overzealous and wipes out a lot of the details, resulting in flat-looking images. I also found the Night Mode, which is exclusive to the main camera, to offer little extra, with the auto mode delivering good enough results most of the time.
You can check out the full-sized camera samples here.
Conclusion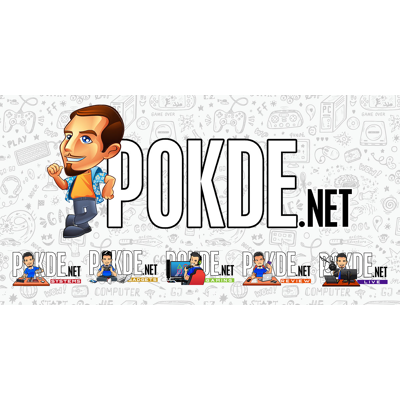 For RM1399, the Redmi Note 11 Pro 5G is charting into new territory for the Redmi series. That's a pretty big leap up from the RM1099 of the Redmi Note 10 Pro. You get faster charging, 5G and a faster chipset, but you also sacrifice the significantly better 5MP telemacro camera. It might be unfair to compare the Redmi Note 11 Pro 5G versus the Redmi Note 10 Pro, and I guess the recent chip shortage might have resulted in increased costs for Redmi.
But even then, the Redmi Note 11 Pro (non-5G) gets a rather major downgrade from its predecessor when it comes to performance, while being offered at the same price. The only main advantage of this year's Redmi Note 11 Pro duo is the 67W fast charging. In all honesty, I am not really liking the way the Redmi Note series is heading, and hopefully we will see it steered in the right direction once again soon.
Our thanks to Xiaomi Malaysia for sending us the Redmi Note 11 Pro 5G for review.