ASUS Zenfone 2 & Padfone S pictures comparison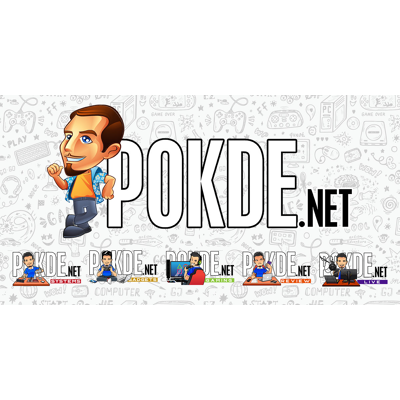 If you happen to have read the ASUS Zenfone 2 review (in case you haven't, read it here) you might have noticed there aren't any photo samples from the device. It's not because SuperDaddy didn't want to put it in the post, but he intentionally did it so I can write a quick comparison of the samples from the ASUS Zenfone 2 against the ASUS Padfone S.
In this simple and quick pictures comparison I'm pitting these two phones against each other because of several reasons. Before the ASUS Zenfone 2 made widely known, the ASUS Padfone S is the finest smartphone from ASUS you can get for less than RM900. However even with the cheap price it throws some heavy punches with hardware specification similar to the much pricier Sony Xperia Z2.
About 8 months later, the ASUS Zenfone 2 is really making me itchy to upgrade from my current ASUS Padfone S. Pangs of regret hit me when I saw the price which is very close to what I paid for my ASUS Padfone S. Not only does it have a better design but also carry many improvements in both the software and hardware.
Moving on, I will only discuss the camera from this point onwards. I can easily summarise it in three words. Just so tempting. Hardware wise, both devices have quite similar specifications, 13MP Megapixel, 5P Largan camera module and f/2.0 apertures. Similar, but not the same. ASUS decided to use Toshiba T4K37 instead SONY BSI like the ASUS Padfone S. I know Toshiba has a technical advantage if you read its technical database but sure the SONY BSI sensor is indeed quite popular.
Taking a peek into the software, ASUS Padfone S is stuck on out-dated PixelMaster, while the ASUS Zenfone 2 comes with the latest PixelMaster 2.0. Now, you may ask what's the different between these two versions. The algorithm used in PixelMaster 2.0 is all-new, offering more features and really enhances the picture quality especially in dark condition. If you have seen any low-light photo samples from the Padfone S and you thought, "hm, not bad." you will be totally blown away by those produced by the Zenfone 2.
Normal Shot
Honestly when it comes to photography, I am not a professional and lingo like colour accuracy, sharpness and whatnot are beyond me. I hope you guys understand and just judge for yourself. In this shot taken in normal conditions I can say that the ASUS Padfone S picture is colder compared to the ASUS Zenfone 2, while ASUS Zenfone 2 have brighter colours making the image appear more natural. Click on picture for original copy.
HDR Shot
The shots are taken with default settings, I simply just selected the HDR mode, focused and fired. As we can see here the ASUS Padfone S photo is brighter compared to ASUS Zenfone 2 which looks more natural. However this difference is probably affected by the lighting. Click on picture for original copy.
Lowlight Shot
It is here that the ASUS Zenfone 2 is clearly the winner. The algorithm behind PixelMaster's Low-Light Mode identifies details in the dark and automatically enhance the light sensitivity. Using pixel-merging technology that joins four adjacent pixels to form a new pixel, the light sensitivity is increased by 400% so you can take pictures in the dark without even using a flash. Sounds like a sales pitch? I guess. But it works, and I am indeed sold. Click on picture for original copy.
Decision time
ASUS Zenfone 2 is definitely the winner in this shootout. If only ASUS Zenfone 2 was announced earlier around the end of 2014, I definitely would not have gotten the ASUS Padfone S. Now the only glimmer of hope I can hang on to is for the Lollipop update for ASUS Padfone S to include the PixelMaster 2.0 camera.