Review
Acer Windows Mixed Reality (WMR) Headset and motion controllers review — a bright blue portal into the virtual world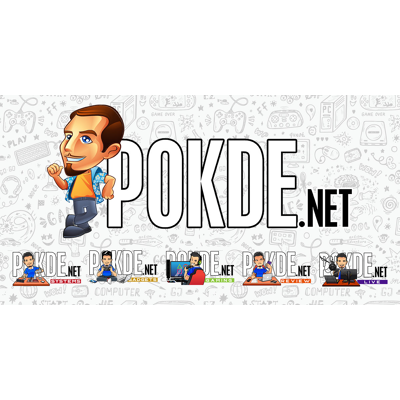 Overview
Affordable VR may sound pretty impossible, but Microsoft's Windows Mixed Reality platform intends to make it possible for everyone to enjoy VR, and Acer's take on the WMR headset is an excellent example. It is affordable, but what about the experience though?
Positives
+ Funky design looks refreshing
+ Setup is as easy as it can get
+ Good software support from community and developers
+ Easy to wear and take off
+ Controllers are very lightweight
+ Battery life of the controllers is decent
Negatives
- Foam padding is laughably short-lived
- Headband can move around if vigorous movement is involved
- Motion controllers can lose tracking once the headset loses line of sight
- No physical IPD adjustment limits compatibility for some people
Introduction
VR is probably the next frontier of your PC experience, but the high price point of most headsets does put it out of most people's reach. The Windows Mixed Reality (WMR) platform has been around to somewhat change that, with more affordable headsets to make it easier for everyone to enjoy what Microsoft has in store for the virtual reality space. You also don't need nearly as much space as you don't need to install sensors around your play area to track your motion, as the sensors to track the position of the controllers are in the headset itself.
With that in mind, we got ourselves one of Acer's Windows Mixed Reality (WMR) headset, complete with the controllers which work with it. Well, actually I was just addicted to Beat Saber and needed a way to play it without spending more than RM2000. So let's see what does it offer.
Unboxing
The box is very minimalistic, with just the right amount of metallic blue offset against the black background. It's quite a large one though, but that's somewhat expected when you have to stash a full-sized headset AND controllers in the box.
So here's everything in the box. You get the Acer WMR headset, two controllers, and some masks to let you share your headset with your friends without getting their gunk on your headset and of course, the usual documentation that you will ignore.
Appearance
The Acer WMR headset definitely looks toyish with its blue-black aesthetics. If a darker shade of blue was used, perhaps it would have been better. As it is, it definitely looks a lot less premium than what the incumbents are offering, and even against its Windows MR cousins, it is probably the most immature looking one out there. I won't say it looks bad, as I find it quite refreshing from the rest of my gear that comes in all shades of monochrome, but there is that niggling feeling that Acer could have done better here.
I have to mention that I changed the original pads to these pleather ones very quickly. The original ones are soft foam, so you can pretty much guess what happened with them once you sweat. They absorb them, and as any person with an inkling about hygiene would do, I washed them. In less than 5 washes, the foam separated from the velcro backing that held it to the headset. RIP Original Sponge Pads. Here you can see the Fresnel lenses, and they do not have any hardware adjustments for interpupillary distance (IPD), which we will talk more about in a moment.
The cute little controllers come packed with controls, and I do like their looks. The round thing looks like a UFO attached to the controllers, and they look even more like alien spaceships when you turn them on. The LEDs are bright but it's not like you will see them anyway since your eyes will be staring at the displays in the headset.
Specifications
Maximum resolution
2880 x 1440 (1440 x 1440 per eye)
Display type
2.89″ LCD panel (706 ppi)
Maximum refresh rate
90 Hz
Field of view (FoV)
100°
Maximum interpupilliary distance
63 mm
Tracking
Inside-out tracking
Visible light constellation LED on controller
6 degrees of freedom (DoF) tracking (within HMD camera FoV)
Connections
HDMI 2.0
USB 3.0
Bluetooth (for controllers)
3.5mm audio output
Size
74 x 195.5 x 10.9 mm (headset)
152.7 x 119.1 x 119.1mm (controllers)
Weight
848 g (headset)
171 g (controllers)
User Experience
Setting up the Acer WMR headset was very simple. Since the platform is developed by Windows, as soon as you connect the USB and HDMI cables, Windows 10 will begin downloading the necessary files and fire up Mixed Reality Portal. Microsoft's minimum requirements for the WMR headsets are surprisingly low, but I used my ROG Strix GL504GS throughout my testing.
Now unlike some of the fancier VR headsets, the Acer WMR headset straps onto your noggin pretty easily. You can also flip up the display if you want to take a peek into the real world just to assure yourself that the world is still the same after immersing yourself in the virtual world. There's only one dial at the back which you will use to adjust the fit of the entire headset. The good thing is that throughout my entire use I never had any discomfort from the well-padded band, but more vigorous movement like bobbing my head along to the music in Beat Saber can cause it to slide a bit.
Some freeplay is probably acceptable if the sweet spot was a bit wider. Due to the use of Fresnel lens, you will be looking at a small sweet spot, where everything is clear. One slight nudge in any direction from the sweet spot is enough to make your whole world blurry. That's worsened by the fact that there is no adjustments possible for the interpupilliary distance (IPD). There's the ability to adjust it in software, but it doesn't seem to fix anything. I managed to get most of my field of view clear, but the periphery of my vision was noticeably fuzzier than what I experienced with a HTC Vive.
While certain reviews did state that there was some ghosting in fast-paced scenes, I did try to get it by moving around more during my Beat Saber sessions, and I didn't encounter any of it. Speaking of moving around, you have the option of setting up the Acer WMR headset to work with you in a static spot, or map out your play area. I didn't have enough room, as the Windows Mixed Reality Portal will require at least 1.5 x 2.1 m of space. Yes, our office is actually quite small. On the bright side, this means that you can just bring your headset and controllers with you and experience VR anywhere you want. There's no need for calibrating base stations and motion trackers, as all the motion tracking will be handled by the headset and controllers.
Now that we are on the topic of software, you can use the Acer WMR headset with games or applications that might call for the Oculus Rift or HTC Vive. Playing around in the Windows Mixed Reality's Cliff House was pretty fun, and I did try browsing Pokde.net with Microsoft Edge and typing out messages to my mates in the virtual version of my office. Kinda novel at first but then it gets annoying. Nothing beats a physical keyboard for typing. Moving around is also pretty simple, as all you needed to do was move the joystick and you will be teleporting around your pad.
The controllers work via Bluetooth, and these controllers connect quite flawlessly to my ROG Strix GL504GS. Tracking is good as long as you are keep them in the 180° or so FoV of the headset in front of yourself. Go behind your head or swing your hands out to your sides and tracking may get wonky. I say may because it tracked pretty well in the beginning, before the weaker batteries caused it to lose tracking increasingly often whenever I swung my hands out to my sides.
The included batteries gave me around 11 hours of playtime. I know it said it was in low battery for quite some time, but it still worked fine for most of my slashing in Beat Saber, or my random mucking around in the Cliff House. I switched over to some new batteries around the 12-hour mark. Pretty good showing, but if you intend to use these more frequently, you might want to look into investing in some rechargeable AA batteries.
Conclusion
Is the Acer Windows Mixed Reality headset for you? Well it definitely seems like some sort of an experiment for Acer and also all the other brands involved in Microsoft's WMR platform. The funky colors push me further in that direction, but as it stands, it is a pretty affordable way to experience VR. RM1700 is what counts as affordable, by the way.
One thing to note is that all my issues with the Acer Windows Mixed Reality has already been addressed with the Acer OJO 500 WMR headset. Down to the part where they replaced the sponge with washable padding, as well as adding physical adjustments for IPD. We have no idea how much it will cost here in Malaysia, but if you want a great experience with a WMR headset, you should probably wait for that. Meanwhile, do try out the Acer WMR headset first to see if your eyes actually fit the fixed IPD before spending on it. Third-party pads can be gotten for very cheap online, but if your eyes are either set too far apart or too close to each other with respect to the fixed IPD in the Acer WMR headset, you might find the experience a lot less satisfactory.
It's a good headset if you find the fixed IPD acceptable, as most of the shortcomings like the short-lived padding around the eyes can be overcome quite easily. The fit might be an issue if you are planning on some vigorous motions in the virtual world, but if you are going to use it for games like Beat Saber, you aren't going to face too big of a problem. Overall, i would say not bad for something that costs just a bit more than half the price of a HTC Vive headset.