The Infamous SpottyBlue is Allegedly Back Harassing VTubers Under New Names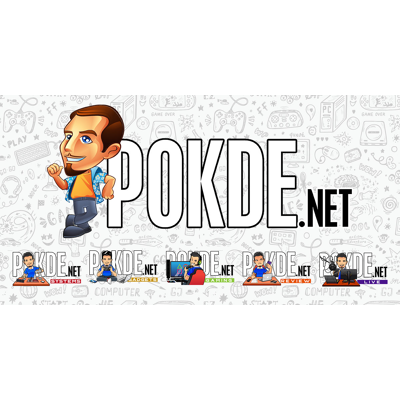 If you have been around on the internet long enough, you might have stumbled upon SpottyBlue, a name synonymous with the harassment of cosplayers and online personalities. It appears that he's back yet again, this time causing quite a bit of a stir within the VTuber community.
What Happened This Time with SpottyBlue?
Putting this announcement out there that flooding my emails and donations every second will not grant you an entry into the MYVTubers Twitch Team.

I woke up to an unpleasant amount of emails and afterwards, the misuse of my email to sign up for different websites.

Whoever you… pic.twitter.com/eWKeP1lBpG

— Yue ゆえ 🐈🌙 1.5 Debut 29 April (@yueho_) April 18, 2023
A well-known VTuber and Twitch partner Yueho, presumably from Malaysia as they use the #MYVT hashtag, has come forward on Twitter with issues stemming from an obsessed fan using the name "Luca_Maple". Apparently, the VTuber has woken up to numerous emails and notifications with regards to this fan, which includes donation messages asking to be unbanned, her email address being subjected to registrations on multiple different online platforms, and more.
The crazed fan has also filed for a complaint with MCMC, claiming that Yueho "has been attacking me and my VTuber life". Needless to say, it's a cry for attention. The tweet has garnered a lot of attention, resulting in other people coming forward with their own experiences as well. Some of them include abusing the "Lead the Raid" redemption on Twitch to bring people to his Twitch stream, sob stories about losing VTuber friends while promoting their Discord server, getting aggressive when asked about art commissions, and more.
PSA: I'm one of Luca Maple/SpottyBlue/SpottySyok's ex-victims and I can confirm this is him. I will not post his real name but there are many who know him in real life who can confirm they are the same person. This is part of his harassment tactics. 1/x https://t.co/NSQwAuOq1j

— Hana Yoshida (@hanayoshida98) April 18, 2023
After reading through some of these accounts, I noticed there were a number of people who talked about disabilities not being a valid reason to act this way and how this person seems to be doing the same thing he has done before, seemingly pointing at the fact that they are notorious for these acts. Further digging revealed a familiar name that ties this Luca_Maple person to an infamous troublemaker in the Malaysian cosplay and gaming scene, SpottyBlue.
[Updated 20th April 2023, 9:15PM] 
CALLING ALL VTUBERS AND OTHER PEOPLE !!
Spreading more awareness, about the "Luca Maple" guy pic.twitter.com/QUgPftC4g8

— Maherah Ghumaysa | MY / EN Vtuber | Illustrator (@EraaDayo) April 20, 2023
Thanks to Twitter user and VTuber @EraaDayo, we have discovered another pseudonym used by him; Rei Keiichi.
[Updated 21st April 2023, 6:23AM] 
Hello Mr. Luca Maple,
I believe that posing as a personnel from the government body is a very serious offence.

Can anyone advice me where to report this?
Thanks! pic.twitter.com/AOLSaHgajK

— StarFyr3z | VTuber⭐Streams Tues & Thurs @ 9PM⭐ (@StarFyr3z) April 20, 2023
In the latest bit of update, VTuber @StarFyr3z has tweeted out their experience with Luca_Maple. At first, he threatened to report the streamer and their community to MCMC (Malaysian Communications and Multimedia Commission) if they do not forgive him and let him back in the #MyVT community. This was then followed by a Twitch account by the name of mcmc_stanley, who then sends the following message:
hi my name is stanley from mcmc, can you forgive luca maple and let him into MYVT please, he is a good boy and a changed man.
If things haven't been wild enough, this new piece of information certainly takes the cake. I am also pretty sure it's illegal to impersonate someone from a government body. According to the Laws of Malaysia: Act 574 under Section 170:
Whoever pretends to hold any particular office as a public servant, knowing that he does not hold such office, or falsely personates any other person holding such office, and in such assumed character does or attempts to do any act under colour of such office, shall be punished with imprisonment for a term which may extend to two years or with fine or with both.
I have no evidence but based on his history and modus operandi, we're pretty sure that is Sean impersonating an MCMC personnel. I'm sure MCMC would have better things to do online than to convince other people to forgive / accept him. For legal reasons, let's call it a speculation for now.
[Updated 18th July 2023, 6:23AM] 
Season 2 dropped!Please be aware stay safe u all! ❤️https://t.co/r7uyXRcjWj#MYVTUBER #MYVT #VTubers pic.twitter.com/1TlxDhcMBa

— Fluffy Gem 💎 *Long Hiatus Hibernation* (@fluffyzegem) July 15, 2023
Recently, VTuber Fluffy Gem (@fluffyzegem) tweeted out a Google Docs link detailing some of Sean Seow's recent actions. The most important here is that he has returned under the name Lenty24VT and pretty much doing the same thing he's done before. In this specific case, he appeared in Fluffy Gem's Twitch stream chat, dropping 50 bits and proceeded to redeem the "Guide A Raid" reward in order to get them to raid his stream that was supposedly happening at a later time.
While one would normally give bits to Twitch streamers as a means of supporting them, it's not uncommon for people to do so only for their own benefit. In this case, the 50 bits given is clearly designed so he could earn extra channel points, which he used to redeem the aforementioned reward. Sean has had history of abusing other streamers' "Guide A Raid" reward to send viewers of a Twitch stream (typically the ones who are doing at least decently well) his way in order to grow.
As Fluffy Gem is clearly uncomfortable with this, they decided to ignore him, which then led to this Lenty24VT to talk about mature content in Roblox. His sexual intent is practically in full display at this point, especially with him admitting to playing it, albeit rarely.
After the stream was over, Lenty24VT sent Fluffy Gem a DM stating that they have "raided the wrong target". He then requested a refund of his points, to which it was granted, and was subsequently banned from the channel. This may seem like a light update but there's more to it than just this unfortunately.
J3nZ.net, a VTuber group based in Sarawak, recently tweeted out a ban notice for Lenty24VT due to suspicions of being an alternate account of a previously banned person, Luca Maple. This is based on patterns found on the user's social media and stream activities. At the time, I thought Sean Seow was a part of this group, similar to how he was affiliated with Codashop until he was swiftly dropped when the allegations came to light. Since this ban notice is practically a follow up one, that means there has to be another one, right?
After speaking to the President of J3nZ.net for clarifications, we received the first ban notice that was intended for Luca Maple. In it, they described him as an "audience member", drawing a clear line that he's merely a fan and never once was part of the group. The reasons for the ban completely matches up with his modus operandi thus far; harassing the talents, doxing other audience members, posting their information without permission, and abusing their business email.
I contemplated on sharing this since it could be one of those "fantasizing but won't actually do it" situations, but this is one of his last messages before he blocked me.

Be careful @AkateRiukki & @PokdeNet pic.twitter.com/rROe2kbBQw

— Madnesszzzz | Penanggal PNGTuber (@Madnesszzzz_) July 15, 2023
In the off chance you might be thinking someone jumped the gun here and Lenty24VT might just be someone else instead of Sean Seow, it didn't take long for evidence to pop up. VTuber and Twitter user @Madnesszzzz_ tweeted out a Discord conversation between himself and Lenty, where the latter realized that his streaming career could be ending. In a puzzling twist, he still asked if @Madnesszzzz_ would like to join their server (presumably Discord), which was promptly, politely, and hilariously declined.
The most concerning part about the shared Discord conversation is Lenty disclosing his murderous intent. In his own words, he says that he "feel want to kill Akate", referring to the J3nZ.net President, and "want to kill Pokde net staff", referring to my team and I. He even admitted to going to our office when no one was inside and threw a glass bottle in rage. Unfortunately for you, we're rarely ever in the office given our line of work, to which I can only respond with the following GIF:
Whoever enters into or upon property in the possession of another with intent to commit an offence or to intimidate, insult or annoy any person in possession of such property; or having lawfully entered into or upon such property, unlawfully remains there with intent thereby to intimidate, insult or annoy any such person, or with intent to commit an offence, is said to commit "criminal trespass".

Laws of Malaysia: Act 574, Penal Code Section 441 – Criminal Trespass
While one could argue that simply having an intent to kill doesn't break any laws as he hasn't done anything, this does prove that he has trespassed in our property. He's already broken the law, and I've already filed a police report for your previous death threat specifically intended for me. I wouldn't be surprised if someone comes knocking on his door soon. Before I get ahead of myself, there is still more to his recent actions.
please block this user immediately.

he joined my server yesterday and the moment i figured out it was him and blocked him, he tried contacting me other ways. even finding my PERSONAL EMAIL to msg me from his parents emailshttps://t.co/tthsaBIcuG pic.twitter.com/XBojypMY3V

— manika 🪱 (@manikawormiez) July 16, 2023
VTuber and Twitch streamer @manikawormiez tweeted out about a person who is hiding their "past of harassing people". Lo and behold, it's none other than Lenty himself. Apparently, he joined her Discord server recently but was blocked not long after. He then proceeds to contact her through various other ways, including somehow getting his hands on her personal email address.
The included screenshots show his typical modus operandi; finding ways to get people to pay attention to him / his streams, most notably with the "Guide A Raid" Twitch channel reward. A Paypal donation was made to @manikawormiez, with the amount of USD $1 from Sean Seow. The minuscule amount reflects a similar action he took with VTuber Yueho, whom we covered much earlier in this report. It's intentionally done to forcefully grab attention, and to obtain personal data such as address and contact details.
What's really funny here, though likely annoying and stressful for manika, is the email sent to her. Sean is posing as his father, asking why he was blocked and flexing his disabilities. I say flexing because at this point, he's practically flashing his OKU status everywhere like a debt-ridden Visa Infinite card to desperately bail him out of trouble. Not gonna lie, this is giving me "mcmc_stanley" vibes right here.
When we reached out to @manikawormiez, we learned a few interesting things. The first is that she used to be under Projek Hikayat, and is now pursuing a solo online career. This is likely how Sean got to know about her, and now that she's alone, he might have thought of her as an easy target. Secondly, Sean previously harassed her when he was masquerading as Luca_Maple, which includes abusing her emails just as he has done recently. Lastly, he didn't just send money to Projek Hikayat like we initially learned as he sent over swimsuits as well, likely for the talents under the agency.
The fact that he's doing this again under a different name serves as proof that he refuses to learn and change. At most, he simply wanted to hide and escape trouble. If you or someone you know are affected by Sean Seow, I urge you to file a police report as soon as you can. While one report can only do so much, having several police reports filed against him in a short span of time will surely make it easier for authorities to take action. We've done our part and we'll continue reporting on his actions, but we'll also need the help of the masses to get rid of him once and for all.
[End of 18th July 2023 update]
Who is SpottyBlue?
I used to watch him stream when he was still using the username Spotty. Back then I felt pity for him because of his autism as someone close to me is also on the autistic spectrum. Spotty misused the trust and pity I showed him to constantly talk about swimsuits,

2/x

— Hana Yoshida (@hanayoshida98) April 18, 2023
Sean Seow, otherwise known as SpottyBlue, is a male with Asperger's syndrome (AS) and autism spectrum disorder (ASD). There have been multiple posts on this person on Lowyat forums, Facebook groups, and more surrounding some of his antics. This includes gifting swimwear and other questionable items to popular online personalities and cosplayers in hopes that they would post a picture while wearing them. The disturbing part here is that some of these people receiving them are supposedly minors.
There are also numerous accounts of stories involving his classmate in INTI whom he was infatuated with, supposedly biting her shoulder after his advances were shot down. At a different point in time, he was banned by the Overwatch Malaysia community on Facebook during the game's heyday, tracked down one of the moderators and sent a letter containing a supposed petition to their workplace, demanding to be unbanned. He also doxxed a number of people in the process, leading to more scrutiny.
[Editor's Note: For transparency purposes, we previously included a case involving Twitch streamer Ataras with a crazed online fan / stalker Laze as covered by theScore esports on YouTube. While the modus operandi is similar, there is no concrete way to determine who is behind the Laze moniker so we decided to remove this part.]
Probably my most famous quote ever. Throughout the years many received my legendary question. #firsttweet #Vtuber #vtubers pic.twitter.com/zgXUM3S5FE

— spottysyok (@spottyblue) October 26, 2021
His antics have become so wild, there are actual Twitter accounts raising awareness of his actions, though some have confused one of those accounts to actually be him.
I am writing this today to help raise awareness against this individual, someone that you and your friends should be extra careful with. If you frequently hang around communities involving cosplayers, popular online personalities, anime / games convention goers, and anything similar, there is always a chance you might bump into this person. It might be hard to track them down given their frequent use of multiple different identities, but it's relatively easy to tell given his actions. Regardless of whether you're in Malaysia or some other country, be safe out there.
[Updated 6th June 2023, 1:01AM] 
Ok so because he turned up my stream last night pretending he is a new person but the first thing he said is that he was banned from my discord channel :)

His new ID now is RikuEita (and he created at least 4 accounts on twitter)

Just PSA then: https://t.co/W4t1l1hNSa

— Miura VK ❄ (@miura_vk) May 19, 2023
It appears that SpottyBlue has resurfaced a lot sooner than expected. According to Singaporean Twitch streamer miuravk via their Twitter account @miura_vk, he appeared in their stream under a new name, RikuEita, and supposedly pretended to be a totally different individual. What gave him away was that he mentioned about being banned from this streamer's Discord server.
The story matches up with screenshots sent from other anonymous individuals, with him using the name Riku Eita on Discord to supposedly message a number of individuals confirming that he is "luca" and that he no longer uses that name due to "the hate and drama and attacking me".
But wait, there's more!
He was also caught using the name Len Haruki on Twitter. This came about when other anonymous users were intentionally making fake accounts of him. Funnily enough, all the accounts, just like the Riku Eita one, can no longer be found. How are we so sure that it's him and not someone intentionally posing as him for laughs and giggles?
Yes. I'm continuing to play it since I came back to it @LenHaruki

— Boo and Bears (@booandbears) May 29, 2023
While the tweets have been removed since the account no longer exists, you can see other accounts tweeting back at @LenHaruki. This includes @booandbears and @Takahiro_VT, both of whom matches his topics of interest, which are gaming and its respective communities. In fact, the Boo and Bears account have had communication with the now-privated @Luca_Kaede account back in 2022, one of the aliases used by Sean Seow online. Even the bio confirms that they are also the controversial Luca_Maple, so we're very certain @LenHaruki is the same person.
[Updated 20th April 2023, 10:51PM] 

We are already receiving threats by the alleged perpetrator, what ever will we do? We do not take kindly to bullies and predators, you've done your part to harm the community, now we're exposing you for who you really are. You didn't care about your victims, and you never changed even after all these years. Leniency will only be wasted on the likes of you, it's time to own up to your wrongdoings.
[Updated 22nd April 2023, 8:06AM] 
An anonymous source has come forward to share further details of SpottyBlue's previous actions. The first is with regards to a popular story where he apparently has feelings for a girl and kept bothering her. After getting pushed away, he allegedly pulled her hair and bit the girl on the shoulder. Despite this being a well known story, we couldn't include it as we lacked evidence until now. The picture shows irrefutable proof that such actions did take place. When the girl wanted to lodge a police report on the matter, SpottyBlue's parents apparently stepped in to defend their, using the OKU card as proof of his illness.
As for the accusations of him buying swimwear for people, that is indeed true as well. In one picture, you can see that he has a proof of purchase for a "Character Swimsuit Infant Girls", the description alone being rather disturbing. It turns out to be an Elsa-themed swimsuit for a girl named "Karmen", who has been confirmed to be around 10 years old at the time.
His antics weren't limited to just Malaysian girls as the other picture shows him bragging about sending another swimsuit, alongside some games, to a Japanese streamer who also happens to be underage at the time. Another anonymous source has also come forward with an Instagram post from a young girl in the Philippines, thanking an Instagram user with the handle @lucamaplevt for a monofin, which is obviously Sean again and the girl is clearly underage as well. If this doesn't scream pedophile, I don't know what does.
Interestingly, he did ask around on a number of international online forums about potentially sending swimwear for a friend as a gift. Above are screenshots from four different forums with a similar question, with the username of the poster being Luca Maple, blubbermarble, LuckyStrike, and SpottyBlue. While some names may be new, two of those are definitely tied to him based on recent activities that we reported earlier.
Worse yet, he's a relentless individual as he's willing to do a lot of things to make sure things go his way. He will ask around about a person's address, as seen in old posts in Lowyat forum. Speaking of which, there were a number of posts in the forum revolving around Sean / SpottyBlue, which he obviously doesn't like. What do you think he did?
If your answer was getting a hacker to take it down, you're correct. In a Spysmonitor review on SiteJabber, a user by the name of "Sean S." openly admits to trying to get Lowyat forums hacked for cyberbullying him, claiming that their administrators refuse to take down the threads about him. He paid USD $350 worth of bitcoins and the threads didn't even get deleted. He even included screenshots of WhatsApp conversations regarding the deal, which we've included right above here. This is very clearly Sean Seow, a.k.a. SpottyBlue.
Sure, you might think that simply blocking him would stop his antics but it's not that simple. There was even an issue with a cosplayer, whose identity will remain anonymous, where SpottyBlue got very aggressive. After getting blocked due to doxxing and unsolicited gifting attempts, he started sending them emails ranging from asking for forgiveness to threatening her and her boyfriend. This resulted in the cosplayer making a police report about the whole ordeal.
If he gets blocked, he will dox them until he gets unblocked. This is a threat, pure and simple, and it puts a huge dent in the person's privacy and security as you can see that the person's personal info, such as WhatsApp, Instagram, Twitter, and email accounts, were made public without consent. It's certainly a disgusting behaviour to say the least.
When you take into account his mental disabilities, you might think that we're being cruel and not considerate of his condition. Maybe we're the ones with the dirty thoughts and his actions have been with pure intention. Let the screenshots above prove you otherwise as he clearly admits to giving himself the hand. This wasn't information that was forced out of him, he willingly admits his pleasure to the displeasure of the recipient. This proves that he is indeed capable of sexual thoughts, and some of his actions are driven by it.
SpottyBlue wasn't even being very secretive about his sexual fetishes either. In an unnamed Discord server, a moderator gave their account of the moment they found Sean to be a strange individual as he was posting pictures of child bathing suits, with descriptions that he found them "sexy".
Let's be real here, he may have some mental disabilities with an OKU card to prove it but it's also clear that he's abusing it to get away from trouble and repeat the whole process over and again since 2017. This is not an individual that can be deemed fit for online communities as he clearly causes plenty of trouble for a lot of folks out there.
[Updated 24th April 2023, 2:06AM] 
Another anonymous source has come forward, and this is a conversation that took place as recent as this month. Essentially, Sean can be seen complaining about his current status at the moment, especially with the MyVT community. As you can see, his concerns were about his age, finding a girlfriend, and to be showcased in an upcoming anime convention. Even after being advised numerous times, he still chooses to go things about his way instead of fixing himself due to apparently "anxious" about the whole ordeal.
He even claims to have reported about certain matters to MCMC. This is a very clear sign that all he wants is to be reaccepted into the community and for everyone to forget about the matter instead of seeking proper help. Clearly, there is a very small chance he would ever change, so all of us need to play a role in keeping ourselves safe, both online and in real life.
[Updated 25th April 2023, 8:02PM] 
We have found another instance of SpottyBlue being inappropriate with underage children, and this was as recent as late 2022. In the same Instagram account from the Philippines that we covered earlier, the account can be seen thanking two different accounts in two separate posts. One is @luca_kaede and the other is @summersean027. Interestingly, both accounts are seemingly unavailable, either due to them being closed down or seeing a change in name.
Speaking of name changes, he has been spotted on a new Instagram handle that has been set to private, and it's @seanwayward27. The pattern of the name matches up with his recent activities as his messages in our company inbox is now listed to be from a "Sean Wayward" instead of Sean Seow, and the number 27 fits in with his @summersean027 alternate Instagram account. It's clear that he has no plans on leaving social media, therefore, we will not stop our efforts in keeping him under surveillance. We're on to you.
Banned in Several Online Communities
Given the sheer amount of trouble SpottyBlue, a.k.a. Sean Seow, has caused but still somehow managed to evade the law, you might be thinking that we're being biased. That's a fair question but what if we told you he has been banned by several online communities for similar issues that we've reported thus far? We even have proof, with the first one above here seeing him, under the name Spotty SYOK banned from all things BerryFam, including their Twitch Stream Team, due to sexual harassment.
In this particular scenario, the message was kept short and simple. The Luca Kaede Discord account has been banned from their server due to "multiple accounts of harassment". As if once isn't bad enough, imagine the gall to do it multiple times to people in the same server.
As for this one, it involves a VTuber that is presumed to be either non-Malaysian or has a target audience of people outside of Malaysia, given that they had to describe what "OKU" is in their message. They have banned SpottyBlue as he was caught harassing female streamers, and proceeded to include a link to Lowyat forums to shed some light on his past activities for their community to be aware of.
And for this last one, it took place in a renowned Malaysian content creator's Discord server sometime in June 2022, where SpottyBlue was publicly called out for his constant harassment of certain people within the server. It's funny since Sean clearly tried to deny those allegations but failed to provide a case to defend himself. As such, he has been banished for his actions.
As you can see, while it involved different people and servers, there is a clear theme here which tells us his underlying motive for joining these online communities. He wants to be among people to harass them, mainly but not limited to girls, and his actions are sexually motivated. To be banned from a server or two doesn't necessarily raise red flags but as the numbers increase, it proves that he is unfit to be in a community of people.
The Projek Hikayat Controversy
If you've been looking around social media for information on Sean Seow / SpottyBlue, you would have likely came across Projek Hikayat as well. Apparently, he visited their office sometime in April 2023 to pass them an envelope. He even messaged a person, whom we will anonymize for privacy reasons, to help ensure that the envelope has been received.
For those of you who aren't aware, Projek Hikayat is a VTuber agency based in Malaysia. Their focus is on telling "creative and cultural stories to the world" while promoting local cultures for content. As such, they would have a number of VTubers within their agency. So why did Sean visit such an esteemed agency?
This stemmed from our earlier report on popular VTuber yueho, where Luca_Maple was seen tipping her $20 with a message that states that he paid the Projek Hikayat office a visit to send RM500. We can surmise that the envelope contained the aforementioned RM500 in cash, and it was done to get him unblocked. However, that apparently isn't the only reason for the money.
Projek Hikayat Official Announcement: Unauthorised visits and bribes pic.twitter.com/qSTDezDBAT

— Projek Hikayat | VTubing Agency (@projekhikayat) April 19, 2023
Projek Hikayat has since given their official statement on the matter via their official Twitter account. They had to specifically mention that they "will never disclose the private contacts and information" of their talents to the public. Taking this information into account, Sean basically tried to bribe the agency with RM500 in cash to obtain the private details of certain VTubers. Thank goodness the agency didn't entertain him on that front but it does beg the question; who else has he tried to bribe to get what he wants?
List of Known Aliases
We realized as we continued to update this article, it's hard to keep track of all the usernames he's used thus far. As such, we're creating a list that we will continuously update as we uncover more details:
Aozora ryukai
Blubbermarble
Blubber marble
Eli Kazato
Greatness for all
Greened Mazed
Len Haruki
Lenty24VT
Luckie summer 42
Luca kaede
Luca maple
Rei Akechi
Riku Akimi
Riku Eita
Riku Eitaa
Samuel Soh
Sean Seow
Sean Wayward
Seanwayward27
Spotty
Spotty blue
Spottyblue
Spottheblue
Spotty syok
Spotty so syok
Spottysyok
Spottysosyok
Sora vtuber
Stanley Sim
Starlight Loomie
Summersean027
Summer streamer 47
Yozora Vtuber
Just in case, we'd also like you to be careful with Carvind Kunal, a.k.a. Varcuss, as well. Click right here for our report on his antics.