Cooler Master Sentinel III available in Malaysia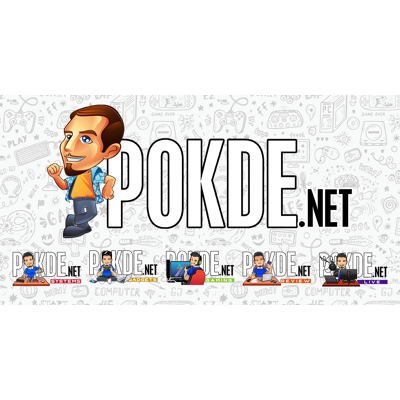 The Cooler Master Sentinel III is an ergonomic mouse designed for palm grippers, and it now comes with 16.8 million colors (read: RGB) LED illumination. The ergonomic, contoured body of the Sentinel III is slightly larger than average and sports a thumb and pinky rest, giving the mouse a natural, comfortable shape and allowing your hand and arm muscles to relax.
Inline with the Maker Spirit that Cooler Master is kindling, the Cooler Master Sentinel III also comes with a customizable OLED display which puts it a step above other RGB mice. You can configure it to display your team logo or the current mouse settings.
A great looking mouse without an excellent sensor to match is just a pretty paperweight, and Cooler Master knows better than that. The Cooler Master Sentinel III features the Avago S3988 optical sensor which offers pixel-perfect movements and sensitivity up to 6400 DPI. If you are not a fan of such high DPIs, you can also switch the DPI on-the-fly to any of the presets at 400, 1200, 4000 and 6400. If you desire a more hefty feel you can also customize the weight of the Cooler Master Sentinel III with 5 4.5g weights until it feels just right.
Since it will be used for gaming, Cooler Master covered nearly every inch of the Sentinel III body in a matte UV coating. This coating is highly durable and will not peel, wear off or tarnish. The main buttons are guaranteed for 20 million clicks. The 32-bit ARM processor and 512KB on-board memory allows you to save and playback complex macros. It also allows you to save settings for DPI, lift-off distance, and LED configurations for use on any computer without the need to install additional software.
If you do install the software though, you will find a lot more options to truly make the Cooler Master Sentinel III yours. You can customize every key and even double the effective button count by using the 'Storm TactiX' button. You can then assign secondary functions to your mouse, triggered swiftly in-game simply by holding the function aka 'TX' button, practically turning an 8-button mouse into a 15-button mouse.
The Cooler Master Sentinel III will be available at resellers nationwide for RM259 starting today.
Pokdepinion: The Cooler Master Sentinel III is an interesting mouse with loads of customizability and a rather unique ergonomic shape for palm grippers. The sensor performance has also been proven in several other mice. The Sentinel III should be quite a great mouse.