Review
ASUS TUF Gaming FX505D Review — tough luck finding a better gaming laptop at this price!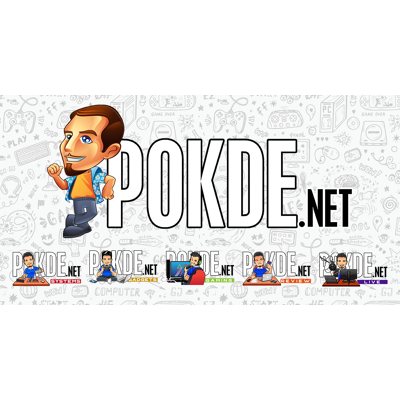 Overview
ASUS combines 2nd Generation AMD Ryzen mobile processors and NVIDIA Turing processors in the new ASUS TUF Gaming FX505D series. It's a really enticing package, especially once you find out its price...
2 Years Global Warranty
(1st year with Perfect Warranty)
Positives
+ Solid build quality despite full-plastic chassis
+ Screen bezels are thinner than the competition in this price range
+ Plenty of solid state storage
+ Good performance, great cooling
+ Excellent battery life
+ RGBae keyboard is nice to have
Negatives
- AMD Ryzen 7 3750H may be a bottleneck
- Speakers lacks all-important low frequency oomph
- Missing SD card slot is puzzling
- Limited choice of I/O
Introduction
The gaming laptop market is saturated with Intel processors and NVIDIA graphics. We can't deny that AMD's graphics are not nearly as attractive as NVIDIA's offerings, but what about the processors? AMD has been making some great progress with their Ryzen processors in the desktop segment. What about in laptops though? Today we will be looking at the ASUS TUF Gaming FX505D, in which ASUS mated an AMD Ryzen 7 processor to a NVIDIA GPU. Let's see how this unique combination of competing brands fare.
Unboxing
ASUS' packaging is as basic as it gets for the ASUS TUF Gaming FX505D. It's a regular cardboard box with the ASUS TUF Gaming branding on the outside.
The contents are quite spartan too, with nothing more than the sheer basics. ASUS did throw in some extra screws for some reason, and we aren't actually sure if you will get them with the retail units.
Appearance
Let's begin with a small disclaimer. ASUS provided us with the Gold Steel design to test, but the ASUS TUF Gaming FX505D will be offered in the Stealth Black design. Instead of the aluminium lid we have here, it will be plastic. Also the logo won't light up. ASUS did reassure us that the rest of the features on our review unit will be exactly the same as the retail variant, so just disregard the lid design.
With that said, the general outlook of the lid will be pretty similar. ASUS has somehow decided that speed lines will be part of their design language for their current ASUS TUF Gaming laptop lineup, so there you have it.
The primary concern of any gaming laptop is the cooling, and ASUS has equipped the ASUS TUF Gaming FX505D with two rear-facing vents. There's another one which takes up most of the right side.
When you open up the ASUS TUF Gaming FX505D, you will be greeted by the 15.6″ NanoEdge display. It has narrow 6.5mm bezels on the sides with a marginally thicker top bezel. For those who actually use the built-in webcam on your laptops, you will be glad to know that ASUS put it right in the center of the top bezel. Where it should be. No one wants to show off their chins, ASUS.
Despite going with smaller bezels around the screen, ASUS managed to squeeze in a full-sized keyboard into the ASUS TUF Gaming FX505D. The arrangement of the keys are also largely similar to larger laptops. The trackpad does not feature separate keys, which is far from my favorite design, but it may suffice. More on that later. ASUS adopted a layout that's pretty similar to the ROG Strix SCAR II's, but drops the 4-zone RGB for single-zone RGB lighting.
Flipping the laptop over, we see plenty of dots on the lower half of the bottom lid and a huge grille on the top half. I have no idea why did ASUS go with those tiny bumps on the lower half… perhaps to improve the grip when you are carrying the laptop?
Specifications
CPU
AMD Ryzen 7 3750H @ 2.3 GHz (up to 4.0 GHz Boost), 4C/8T, 12nm FinFET
RAM
8GB (1 x 8GB SODIMM) 2666 MHz DDR4, 1 slot vacant
GPU
AMD Radeon RX Vega 10 Graphics
NVIDIA GeForce GTX 1660 Ti 6GB GDDR6
Storage
512GB Intel 660p PCIe 3.0 x4 NVMe SSD
1 x SATA slot vacant
Software
Microsoft Windows 10 Home
Armoury Crate
GameVisual
DTS Headphone:X v1
NVIDIA GeForce Hotfix Driver 430.53 DCH
Connectivity
Realtek RTL8822BE (WiFi 802.11ac 2×2 Wave 2)
Bluetooth 5.0
1 x RJ45 LAN
2 x USB 3.0
1 x USB 2.0
Display
15.6″ FHD (1920 x 1080) 120 Hz, Sharp LM156LF-GL IPS panel
1 x HDMI 2.0 (4K@60Hz)
Audio
2 x 2W speakers
1 x 3.5mm combo jack
Power
180W power adapter
48 WHr 3-cell Li-Ion battery
Dimensions
360 x 262 x 25.8 mm
Weight
2.2 kg
Specifications wise, the ASUS TUF Gaming FX505D is quite near faultless for an mid-range gaming laptop. I love that ASUS includes 8GB RAM and and 512GB of PCIe NVMe storage, the latter applicable across the entire ASUS TUF Gaming FX505D range. Also the RAM here is rated for 2666 MHz, but it runs at 2400 MHz due to the limitations of the AMD Ryzen 7 3750H processor. Our laptop also come with a faster 120 Hz display, which will only be offered with the GeForce RTX 2060 model. The regular ASUS TUF Gaming FX505DU will come with a 60 Hz IPS panel.
Performance
The SSD's performance is well in-line with what we would expect from the Intel 660p. It's not nearly as fast as other PCIe 3.0 x4 SSDs, but then again it is offered with much more affordable laptops than we usually see.
This is the first time we have encountered the AMD Ryzen 7 3750H, so we don't really know what to expect. What we can see is that its a fair bit slower than the Intel Core i7 8750H, but the laptops powered by the Intel processors are way more expensive than the ASUS TUF Gaming FX505D we have here.
The GPU in the ASUS TUF Gaming FX505D is quite nippy, running at around 1635 MHz on average even when stressed for 30 minutes.
As Time Spy gauges the entire system's performance, the ASUS TUF Gaming FX505D coming out a bit lower than the ROG Strix SCAR II GL504GS with a GeForce GTX 1070 is somewhat expected. As we have seen earlier the CPU performance of the AMD Ryzen 7 3750H is quite a bit slower than the Intel Core i7 8750H. It's also quite a bit cooler too. The highest temperature we saw on the CPU was 90.5°C, after a session with Assassin's Creed: Odyssey.
Most games we tested doesn't even have the CPU breaking 90°C, while Intel's laptop processors would be hitting in excess of 95°C. On the GPU's side, the highest temperature observed on the GeForce GTX 1660 Ti was just 77°C, well below the point at which it throttles. ASUS' HyperCool cooling system is clearly sufficient to tame the beasts under the hood of the ASUS TUF Gaming FX505D.
What it lacks in performance it makes up for it in efficiency though. 30 minutes of Netflix at 50% brightness only whittled 9% off the battery, which is an impressive showing. We are pretty confident that you will be able to enjoy quite a few movies before the ASUS TUF Gaming FX505D runs out of juice.
User Experience
It's compact dimensions and considerably portable weight of 2.2kg may lead you to decide to carry it around with you all the time. The ASUS TUF Gaming FX505D has passed MIL-STD 810G tests and is well prepared for shock and vibration, extreme temperatures, high altitude and high humidity. TL;DR: it will survive your travels pretty well. In my use, never once did I begrudge its plastic build, with all the panels feeling well secured, without any creaks or flex throughout the laptop.
The ASUS TUF Gaming FX505D we have here sports a 120 Hz display, which is shared with the higher end ASUS TUF Gaming FX505DV with an NVIDIA GeForce RTX 2060. It's not the most vibrant display panel, but it will suffice for its duties as a gaming laptop. It's quite fluid thanks to its 120 Hz refresh rate, and FPS gamers would be quite happy with it. It's worth noting that the retail version of the ASUS TUF Gaming FX505DU with a GeForce GTX 1660 Ti will sport a regular 60 Hz IPS panel though.
If you intend to plug in a secondary display, there is only a single HDMI 2.0 port for you. I find the ports offered by the ASUS TUF Gaming FX505D to be somewhat limited, as you only get 3 USB ports, one of which is a USB 2.0 port. You also can see the speaker grille here on the side, with it firing about 45° downwards, probably in the hopes to improve the timbre of the sound.
The right side is fully dedicated to an exhaust vent, which does seem a bit longer than the ones we see on the ROG Strix SCAR II laptops. There's also a Kensington lock slot if you wish to secure your laptop physically. We do wish for more ports, as there looks like there is still plenty of space here on the right. Three USB ports is the sheer minimum, and that's all you get with the ASUS TUF Gaming FX505D.
The speakers on the ASUS TUF Gaming FX505D are muffled. They are unable to deliver any representation of the bass frequencies at all, with the speakers only capable of pumping out the higher frequencies. Listening to BLACKPINK's Ddu-Du Ddu-Du Du was a truly unsatisfying experience that even DTS Headphone:X can't salvage. If you watch movies with a lot of talking, it might work fine though, as the mid-range and highs are all present. Putting on some headphones vastly improved the experience, so we would recommend taking advantage of the 3.5mm jack.
Thankfully, we had a better experience with the keyboard. It doesn't have a lot to offer in terms of tactility, but what it does have is a good 1.8mm of travel for comfort when typing, or gaming. The touchpad is also one of the best I have used in a gaming laptop when it comes to tracking precision, but it had some freeplay to it when we were tapping on it.
ASUS equipped the ASUS TUF Gaming FX505D with the latest Armoury Crate suite which was introduced on the ROG Zephyrus S and ROG Strix GL704. It integrates stuff like the keyboard's RGB controls and also offers some monitoring. Pretty cool stuff to have.
Conclusion
The ASUS TUF Gaming FX505D is priced at RM4399, with a full spread of different configurations to suit your specific needs. The one we reviewed was sufficiently interesting, with just enough performance for it to be interesting. I really like that ASUS went with 512GB of PCIe NVMe storage, instead of sacrificing the user experience with cheaper 1TB HDD drives.
ASUS cut a few corners here and there, some of them quite curious. While we can understand the plastic build, I don't really get why did ASUS deprive the ASUS TUF Gaming FX505D of a SD card slot. But when it comes to the what matters, like performance and cooling, ASUS didn't skimp at all here. Overall, the ASUS TUF Gaming FX505D do represent a pretty interesting addition to ASUS' lineup. The CPU might bottleneck the graphics card in some games, especially if you get the GeForce RTX 2060 version, but you won't find a comparable gaming laptop near this price point with an Intel processor.
We would like to thank ASUS Malaysia for providing us with the ASUS TUF Gaming FX505D for our evaluation purposes.